There are some things that really wind us motorists up. When traffic lights turn red every time you approach them, people who only drive in the middle lane of the motorway, inconsiderate parking… these are all intensely annoying parts of everyday motoring. Unfortunately, so are potholes!
Potholes can cause an uncomfortable ride but can also damage your vehicle
In their smallest form, potholes are inconvenient ruptures in the road surface that give you an uncomfortable ride. In their largest form, they are dangerous sections of the road that can cause severe damage to your car. Punctures, fractured wheels, wheels being put out of balance and misaligned tracking are all common issues caused by potholes and can all be costly to repair.
So what can we do to cut the risk of suffering at the hand of these small craters and what should we do if our car has been damaged by one?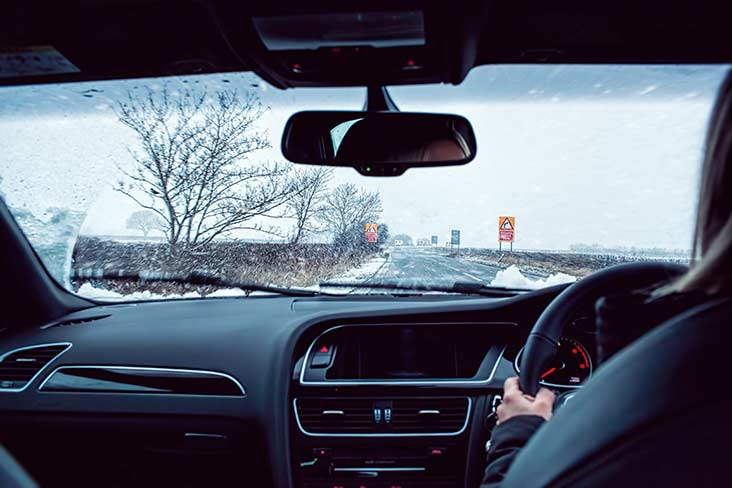 Keep a look out for potholes and avoid hitting them at high speed wherever possible
Prevention
If you come across a pothole, it's simple to report it and get it sorted out. You can report it online via the government's website. All you need to do on the site is enter your postcode and you'll be directed to the website of your local council and its own reporting system. From there, it's a simple process and on some council websites you can even track existing matters once reported. Major routes like A-roads and Motorways can have issues reported directly to Highways England, Transport NI or Traffic Scotland.
Minimising damage
Before we get to that, though, there are some ways you can keep an eye out for potholes and techniques to help you minimise damage:
Keep your tyre pressures at the correct level and monitor them regularly. Having the correct pressure in the tyre can help reduce the chances of sustaining damage.
Stay alert when driving and steer around potholes you see if it is safe to do so.
Avoid hitting a pothole at high speed or under heavy braking as this will increase the impact force.
If hitting a pothole is unavoidable, allow the car to 'roll through' the hole of its own accord, keeping your wheel straight and holding the steering wheel in the correct manner.
If you suspect the car has been damaged, stop only in a safe location to check on your car and get the vehicle inspected at a garage by professionals when you can.
The chances are that at some point in our motoring lives we will have carried out these steps correctly and driven very carefully, yet still received damage from a pothole. In the very unlikely event that your car has been immobilised, remember that all cars on the Motability Scheme come with RAC breakdown cover and you can contact them for emergency assistance.
If you lease your car through the Motability Scheme, maintenance is already included, and vehicles returned in good condition at the end of the lease can be entitled to a Good Condition Bonus. This is a nice incentive to keep your vehicle in good nick!
If you're not yet a customer on the Motability Scheme, you can request an information pack to find out more about our all-inclusive motoring package.
---
Read more articles like this: