Whether you previously received Disability Living Allowance (DLA) or you're receiving a mobility allowance for the first time, Personal Independence Payment (PIP) is a new payment with new processes, so it's important to know how these might affect you.
PIP is issued by the Department of Work and Pensions (DWP) to help with everyday tasks and mobility. It replaces the old DLA, so now anyone making a disability claim applies for PIP. We've rounded up some of the key things you should know when you're new to PIP and how the Motability Scheme could help you.
What's the difference between DLA and PIP?
The DLA has two parts: mobility, paid at two different rates; and care, paid at three rates. This rate is dependent on how much personal care you need and how difficult it is for you to get around outdoors. DLA will only available to some people: those under 16 and over 65.
PIP also has two parts: daily living and mobility. Both have a standard or enhanced rate, awarded after a points-based assessment with a health professional. To receive PIP for mobility, you will be assessed on your ability to get around, but also your ability to plan for and undertake a journey.
For more information on how PIP is assessed, you can visit the GOV UK website.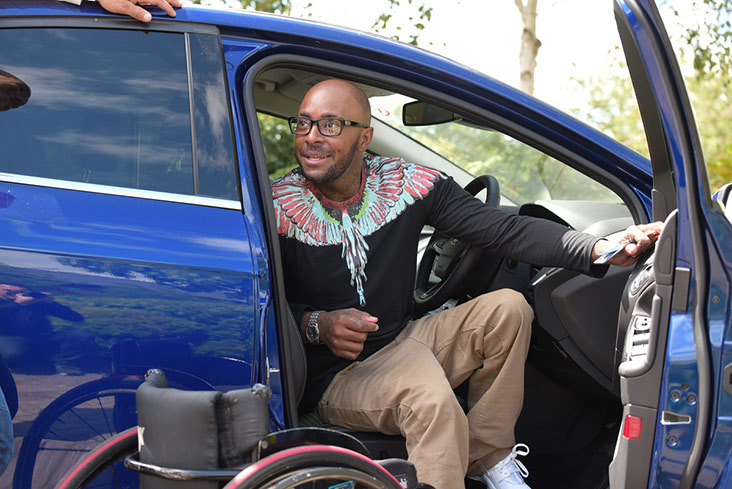 You might qualify for mobility allowance for the first time with PIP
How does this affect my Blue Badge?
People who received the higher rate of the DLA mobility component are automatically eligible for a Blue Badge under PIP. However, not all PIP recipients will be able to apply for a Blue Badge. Under PIP, you will need to have scored at least 8 points in the 'moving around' section of the assessment before you can apply for a Blue Badge.
---
Read our article on qualifying for a blue badge with PIP for more information on how to apply
---
How long does PIP last for?
After the assessment, a decision letter explains how long you will receive PIP. Remember that PIP is not open-ended; your award will usually be for a fixed period, with another assessment before it is renewed. While there may be some exceptions where an ongoing award continues, you should expect a fixed period.
Even so, your eligibility may be reassessed halfway through that fixed period or closer to the end. You should look out for any letters in the post from the DWP about your award and respond to them straight away. According to gov.uk, "Your rate will be regularly reviewed to make sure you're getting the right support".
What happens if your allowance stops unexpectedly
There are some circumstances that might stop you from receiving more payments. The DWP can sometimes contact you by letter far in advance of your award period ending and if you don't respond, they may stop the payments.
---
What happens if your PIP allowance ends during your Motability Scheme lease?
---
You should let the DWP know if your circumstances change; for instance, if your condition improves or worsens, you go abroad for over four weeks, or you get public funds to help with the costs of running a car (find out more about what circumstances may change at the Citizens Advice Bureau).
If the DWP decide to reduce your payments and you think that this is unfair, you can challenge their decision within a month. It costs nothing to do this, and statistics show that over half of PIP decisions are changed after reconsideration or appeals to a tribunal—so it's worth the effort if you think you that the DWP is not fully aware of your needs. You can check out the CAB website for more information on the appeals process.
If you are a Motability Scheme customers and your allowance stops following an unsuccessful DLA to PIP reassessment, we'll be in touch to support you through the transition.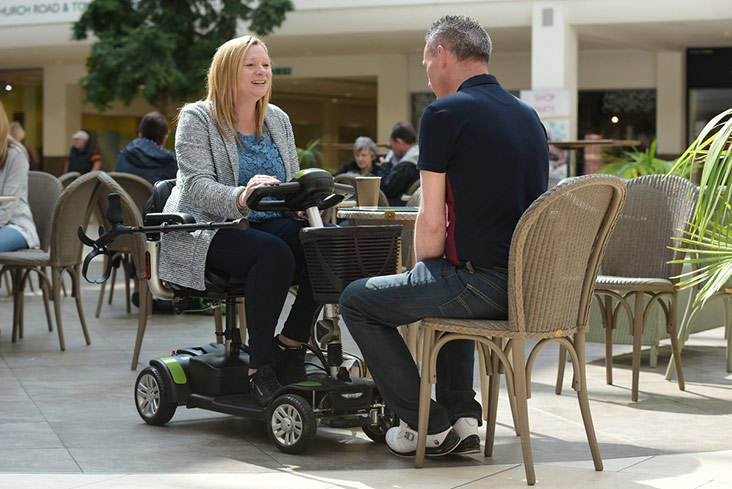 You can appeal the decision from the DLA if your allowance ends
How to renew your allowance in time
Because most PIP awards are for a fixed period, you'll need to renew the application before your term runs out—don't assume that there will be an automatic renewal! It's normal for the DWP to write to you around three months before the renewal date to give you a reminder about making a new claim.
We would recommend making a new claim before this, however. You can actually apply up to six months before your fixed term end and if you get your application in early, there is less chance of a gap between the two periods of PIP while the new application is considered.
You may also hear from the DWP at any time asking for a review of your PIP. This involves filling a straightforward review form, and you can get some good advice on how to fill out your review form from CAB. Make sure that you always respond to any requests from the DWP to review your needs to make sure your allowance continues.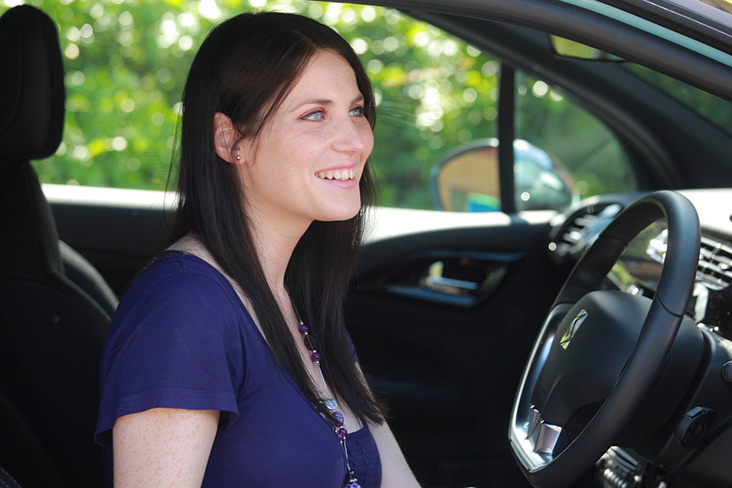 Filling out a review form from the DWP is very straightforward and there's help available
How the Motability Scheme can help
If you qualify for the mobility allowance through PIP and you didn't previously do so with DLA, you might not know about the Motability Scheme and what it can do for you. The Motability Scheme enables you to exchange this allowance for leasing a car (including adaptations you might need), mobility scooter or powered wheelchair. This lease lasts for three years and is hassle-free — insurance, road tax etc is all covered! After three years, if you so wish, you can switch your car for a new model.
If you'd like us to send you more information about the Motability Scheme, request an information pack below.
Find out if you qualify for the Scheme
It's very easy to see if you qualify for the Scheme using our eligibility checker. If you are eligible to join, it's incredibly simple to sort out your lease, choose a vehicle, and enjoy the freedom the Scheme can give you!
Everything you need to know about PIP
Dealer Jonathan talks us through joining the Motability Scheme
Choosing the right mobility scooter for you
Enhancements to PIP Transitional Support Package