We all know the importance of avoiding distractions while driving, but you may be less aware of the part emotions can play. This article from Auto Express tells us more and puts the theory to the test.
Mobile phones, sat-navs and infotainment systems all provide endless distractions to drivers who aren't content to focus on the task ahead. However, even for motorists with strong concentration, there are plenty of things that affect our behaviour without us even noticing.
Smells, sounds and tastes all provoke emotional responses within the brain and can have a positive – or negative – impact on how we act behind the wheel. Trouble is, we're mostly unaware of these, and they can easily catch us off-guard and distract us against our will.
It's an area of driver research that's never been tapped into before – until now. Expert consumer psychologist Patrick Fagan, assistant lecturer at Goldsmiths University in London, has devised a new scientific test to gauge driver personality and emotional responses to things like noisy roadworks, chocolate, rock music and even a massage.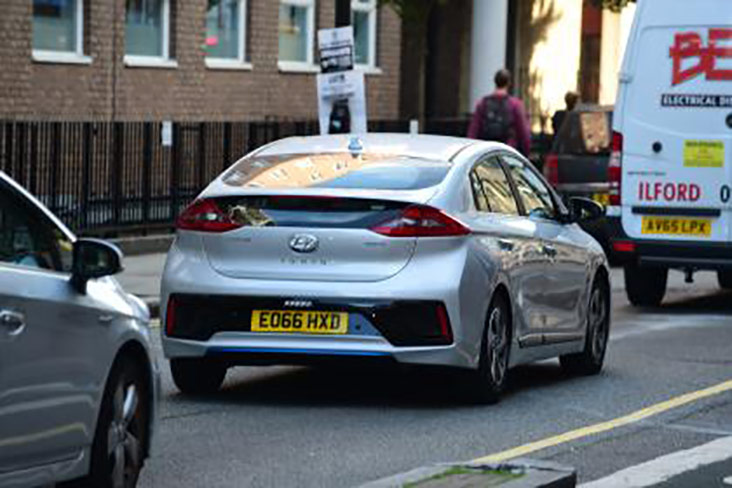 Using the latest technology produced by Crowd Emotion that tracks skin and heart responses, Fagan has teamed up with Hyundai for the 45-minute Driver Emotion Test. Auto Express was invited along to see how emotional we were behind the wheel and how we compared to the 1,000-strong nationwide study.
The car we're using is the new Hyundai Ioniq Hybrid, kitted out with tech for the project. It features cameras at the front and rear of the cabin to track our facial responses and eye movement, and a massage system in the driver's seat. We're also hooked up to two smart wristbands and fitted with a clip on the finger and earlobe to measure our heart rate and galvanic skin response to a range of stimuli while driving along a pre-programmed route through central London.
Fagan explains: "The aim is to see how emotions are affected by things while we are driving. As far as I know, nobody has done this before. It's about looking at how people respond emotionally to different things; not just things we might see while driving, but the senses."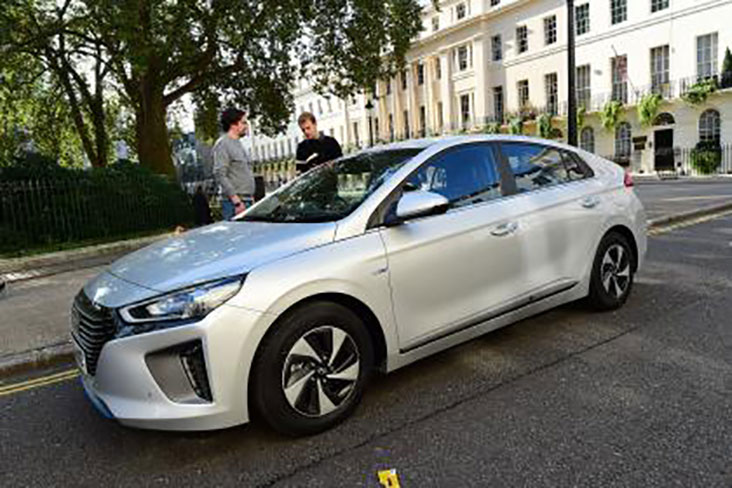 Before even setting off, we're talked through the personality test, focusing on how we view our driving and other road users. Are we often ignored when trying to turn into traffic, do we get angry at inconsiderate drivers, and do we consider ourselves to be easily stressed?
"From the personality test, we will be able to interpret why you respond to one thing and not another," Fagan adds. "We can understand different people and what the stresses are for them. Stress can lead to cognitive overloading as we only have so much brainpower. Even positive things can be very emotional, but equally very distracting. We can tell people what to look out for."
A recent study by Aviva suggests the results of Fagan and Hyundai's research could be eye-opening to many drivers. Just seven per cent of UK motorists think their emotional state has the most negative effect on how they drive. Anger was the top reason for becoming emotional, with 92 per cent admitting to feeling upset towards other motorists at some point on a journey. A quarter said they were stressed at least once while driving, and just one per cent said getting excited would have a detrimental effect on their time behind the wheel. None said happiness and joy would be unsafe.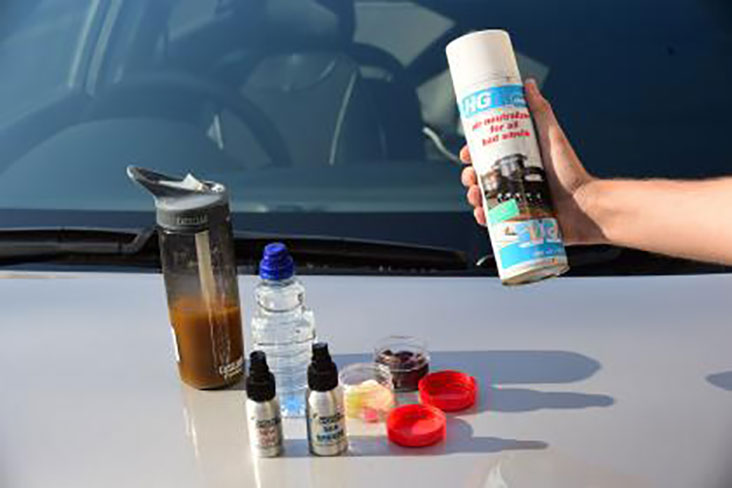 So, how would we be affected? To find out, we set off. With the answers to the personality test noted down on the system, the drive begins with a pre-recorded track listing tasks intermittently throughout the drive. These include opening windows, turning the heating up and drinking a smoothie, all assisted by our co-driver and tester. As we're participating in a test, we're aware of these distractions and tasks being asked of us, so can be more aware of not taking our eyes off the road.
However, the test and research isn't about how many times we might take our hand off the wheel or how we react to expected distractions. Instead, it's all about the emotions that these tasks evoke involuntarily in our brain. What does the taste of a sour sweet do to us? How do we react to the scent of the sea being sprayed into the cabin? And what feeling does a square of chocolate arouse?
The drive continues with a rather aggressive massage from the kit fitted to our seat and after just 45 minutes, we return to the starting point.
Overall, the drive has been without incident and, for a trip around central London, actually pretty calm. We'd need to wait 48 hours before the data was analysed to see our results.
Fagan is keen to stress that while the results are a fun insight into your driving mentality, the research could have a wide-reaching impact. By understanding the answers to the questions posed, researchers and car manufacturers will be able to adapt environments to ensure drivers have a better experience. Going forward, this type of data is alsovital for the development of autonomous vehicles.
As Fagan explains: "If you are measuring emotions, you can make cars emotional. In the future, some cars will be emotionally intelligent and can see if you are stressed and help you in advance."
Our Driver Emotion Test results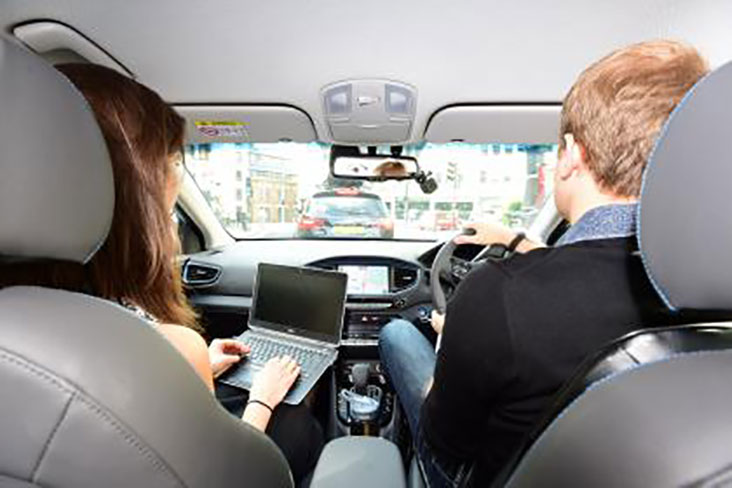 Everyone taking the Driver Emotion Test is given a DET score and a report analysing how they reacted to each of the stimuli throughout the drive. It's benchmarked against 1,000 respondents from the nationwide study to see how you rank against the average. So how did I get on?
As I'm laid-back in and out of the car, I was confident of remaining composed, but was uncertain whether the sights, sounds and smells would betray my involuntary emotions. However, test conductor Hannah Talbot said the report confirmed my relaxed attitude, as it labelled me a "detached driver" with a total score of 92; you're considered under responsive if you get 85, while a high response is above 115.
My report stated: "You are not surprised or distracted by the stimuli and were quite emotionally stable throughout the experiment, although there are rare things which engaged you."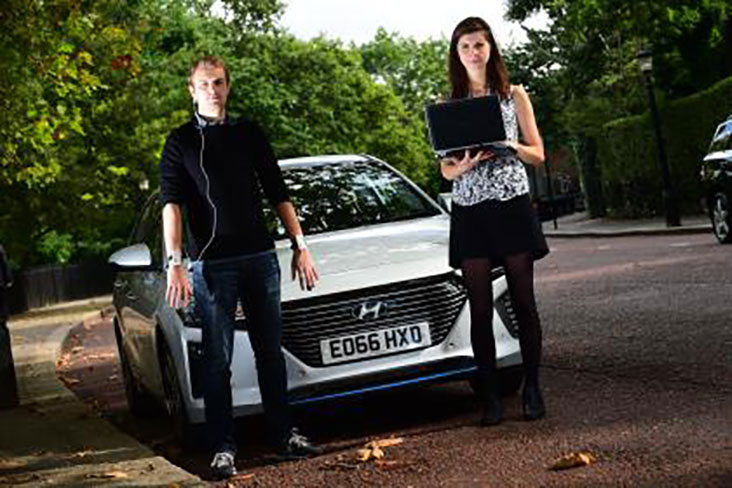 Researchers said that it was both positive and negative that I didn't display erratic responses to stimuli, as I'm able to avoid stress, yet may miss out on smaller details. Rather oddly, my highest happiness ratings came from noises involving others – the roadworks and road rage – while smells provided the most confusion for me.
While this may all seem like a bit of fun, there's a real message to be taken away, as I'll certainly be on my guard for unexpected sounds and smells on future journeys. Want to see what type of driver you are? Visit houseofhyundai.com to take the online version of the experiment.
This article was written by Joe Finnerty from Auto Express and was legally licensed through the NewsCred publisher network.