Motoring expert Richard Aucock reviews his top new car picks from the Motability Scheme's latest price list. From automatic to electric vehicles, large cars to small, there's something for everyone no matter your needs or budget. The prices shown are valid for applications placed before 31 March 2021.
---
The popular Motability Scheme is a really cost-effective way to get behind the wheel of a safe, reliable new car. All cars on the Scheme include insurance cover – and this includes up to three named drivers – along with breakdown cover and full vehicle servicing. Tyre replacement is included too, so you don't even need to worry about getting a puncture.
There are some tantalising cars to choose from on the Scheme right now, too. To help give you a flavour of just what is available, I've been through the latest quarterly price guide and picked out some of my favourites – and several of them are available with no Advance Payment (nil AP). This means that you simply exchange your qualifying mobility allowance, making them even better value choices. Read on to see what's caught my eye this quarter!
MG ZS EV Excite
My automatic car choice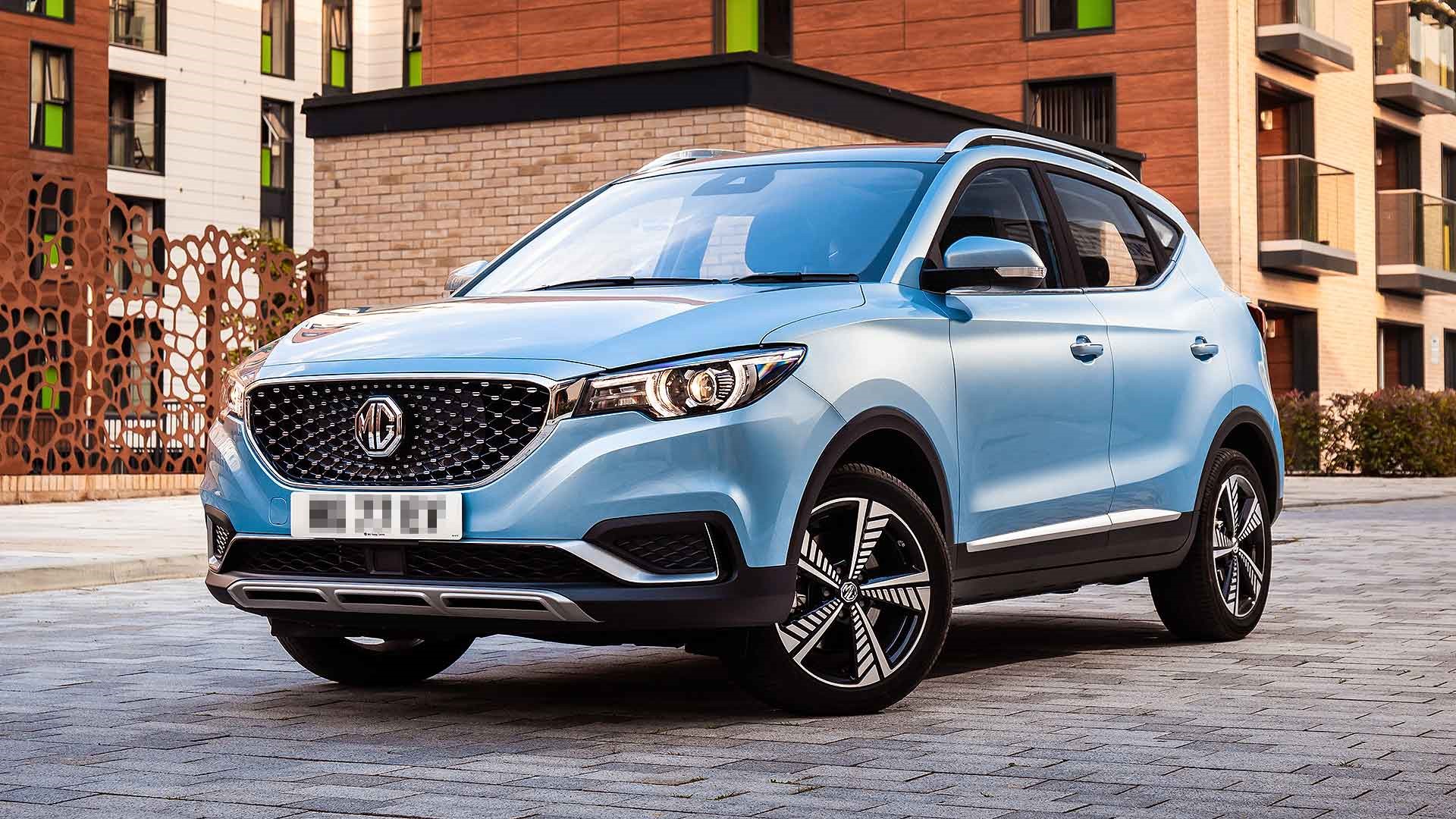 For my automatic car, I'm going to surprise you with a three-in-one car. Not only is the MG ZS EV a two-pedal automatic, it is also a pure electric model… and one that is available with no Advance Payment! Oh, and the fact it's a fashionable small SUV really does make it a motor that's hard to look past.
Why is it so popular?
The MG ZS EV is a headline-grabbing choice with no Advance Payment. It's a car that has a good amount of standard equipment, is roomy all round, and has the safe, confident-feeling high seating position motorists find so appealing in SUVs. Compact exterior dimensions mean it's city-friendly too.
Driving it is simple: simply twist the rotary gearshifter to 'D' and you're away. It has effortless surge and the 45 kWh battery gives a driving range of over 160 miles – more than enough for an average week's motoring. Your MG dealer, working with a Scheme approved installer, will be able to arrange a convenient home charger or provide you with access to an on-street charging network, so you may never have to visit a filling station again.
Alternatives to consider: There are growing numbers of electric cars available on the Motability Scheme. Other options include the Renault Zoe, the Nissan Leaf and the Smart Fortwo – which can also be driven by young motorists.
Volkswagen Golf 1.5 TSI R-Line
My car with no Advance Payment choice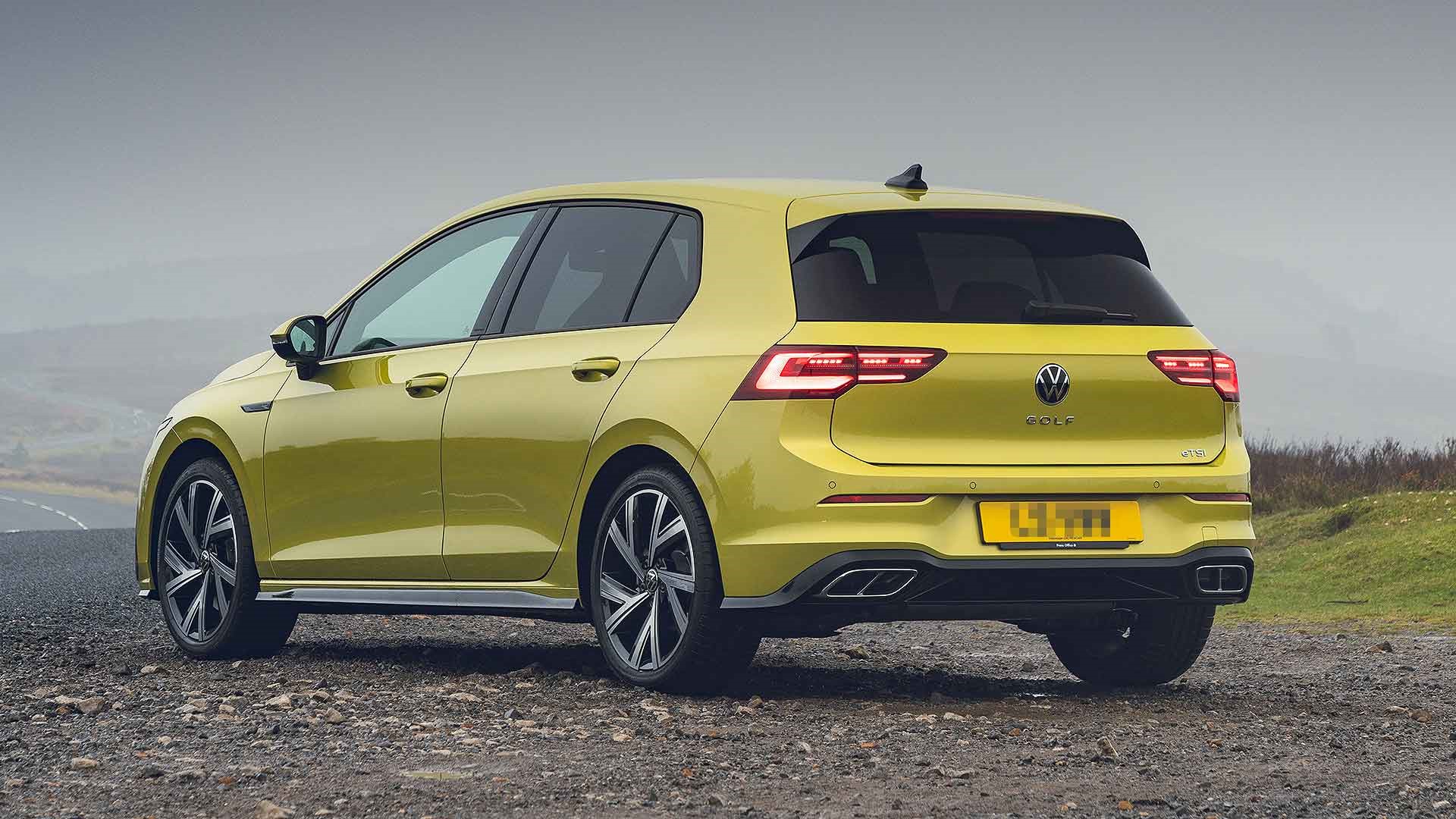 The Volkswagen Golf is a long-running model that's set the standard for family-friendly hatchbacks since the 1970s. This latest version, the eighth generation, builds upon the success of earlier models with distinctive styling and an all-new interior that's very 21st century. That it's also available with no Advance Payment is one of the highlights of this quarter's pricing, so I had to include it here.
Why is it so popular?
The Golf is among the hatchback class-leaders for space, flexibility and general user-friendliness. The driving position is multi-adjustable, the seats are comfortable, passengers in the rear won't feel cramped and the ample boot is easy to load and easy to expand further with a fold-down of the split rear seats.
Even more impressive is that this Golf, with no Advance Payment, is a sporty, well-specced R-Line variant, fitted with a strong yet fuel-efficient 1.5 TSI engine. It has more than enough pulling power and is a super-refined companion for long journeys. Factor in the very latest touchscreen gadgetry as standard to keep you and your passengers entertained, and it's easy to see why the legendary Golf remains popular even after all these years.
Alternatives to consider: There are several other interesting hatchback choices available with no Advance Payment, including the Toyota Corolla Hybrid, the Kia Ceed and the Seat Leon.
Hyundai Ioniq Hybrid SE Connect
My alternative fuel choice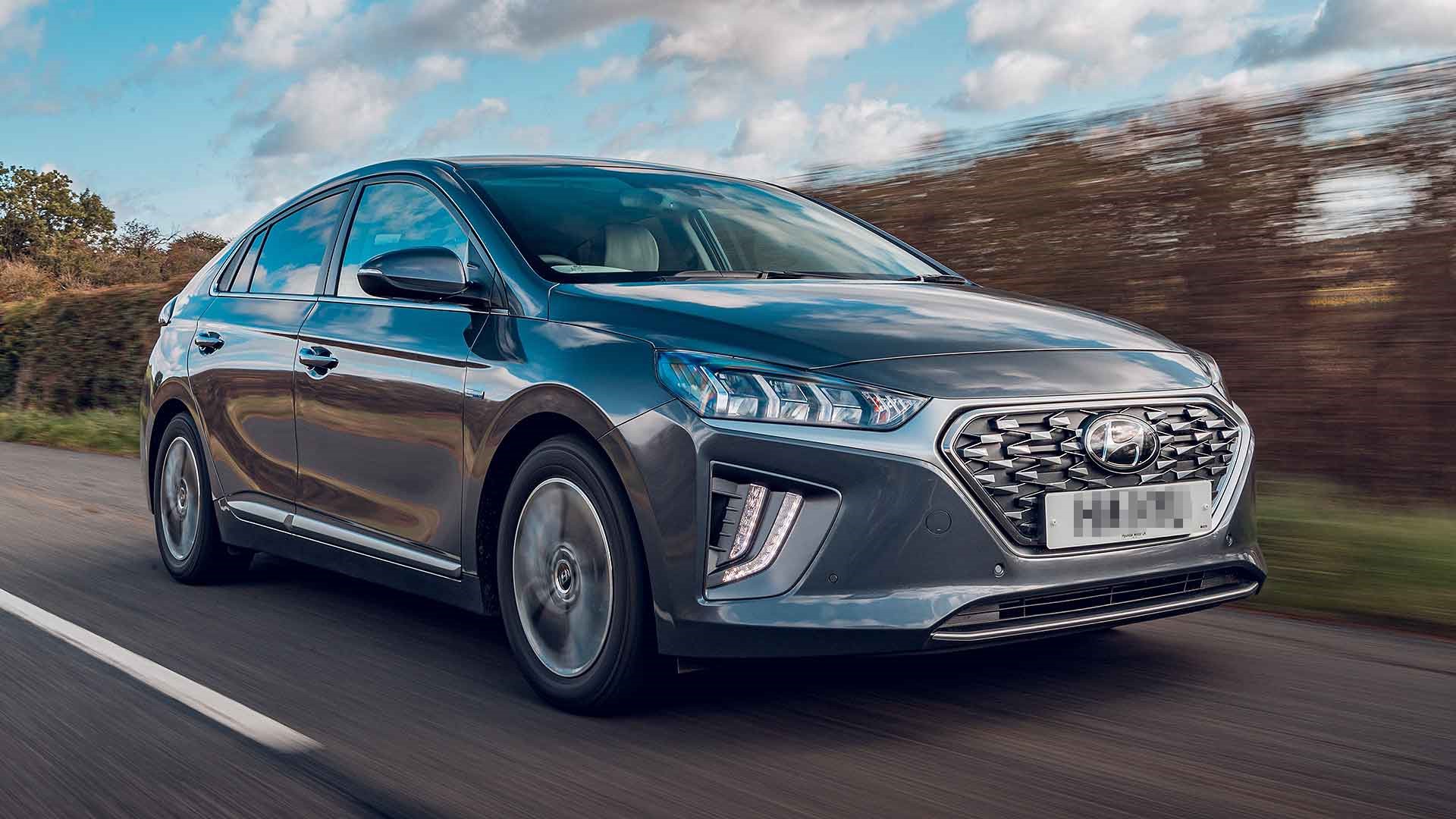 Alternative fuel cars offer the best of both worlds. They have the long-distance abilities of regular petrol cars, plus the fuel-saving, emissions-reducing benefits of engine-off electric driving where possible. The Hyundai Ioniq Hybrid is a great choice that's available with no Advance Payment in SE Connect guise.
Why is it so popular?
The Hyundai Ioniq Hybrid is a futuristic car, but it doesn't look too outlandish or space-age. It's a conventional five-door hatchback with an upmarket appearance and classy detailing. For those who want a taste of the future but don't want to stand out too much, it's a good alternative.
The engine automatically turns off at low speed, allowing an electric motor and battery pack to drive the vehicle in smooth silence. This is surprisingly effective – the engine will be off more than you might expect – and can lead to some surprising fuel savings. So much so, you might even consider moving up the range to the even better-equipped Premium model, for an affordable Advance Payment of just £299.
Alternatives to consider: Alternative fuel hybrid cars are another type of vehicle that are growing in popularity. The petrol-electric Toyota C-HR, Honda CR-V Hybrid and Kia Niro are all good choices.
Audi Q3 35 TFSI Technik
My SUV choice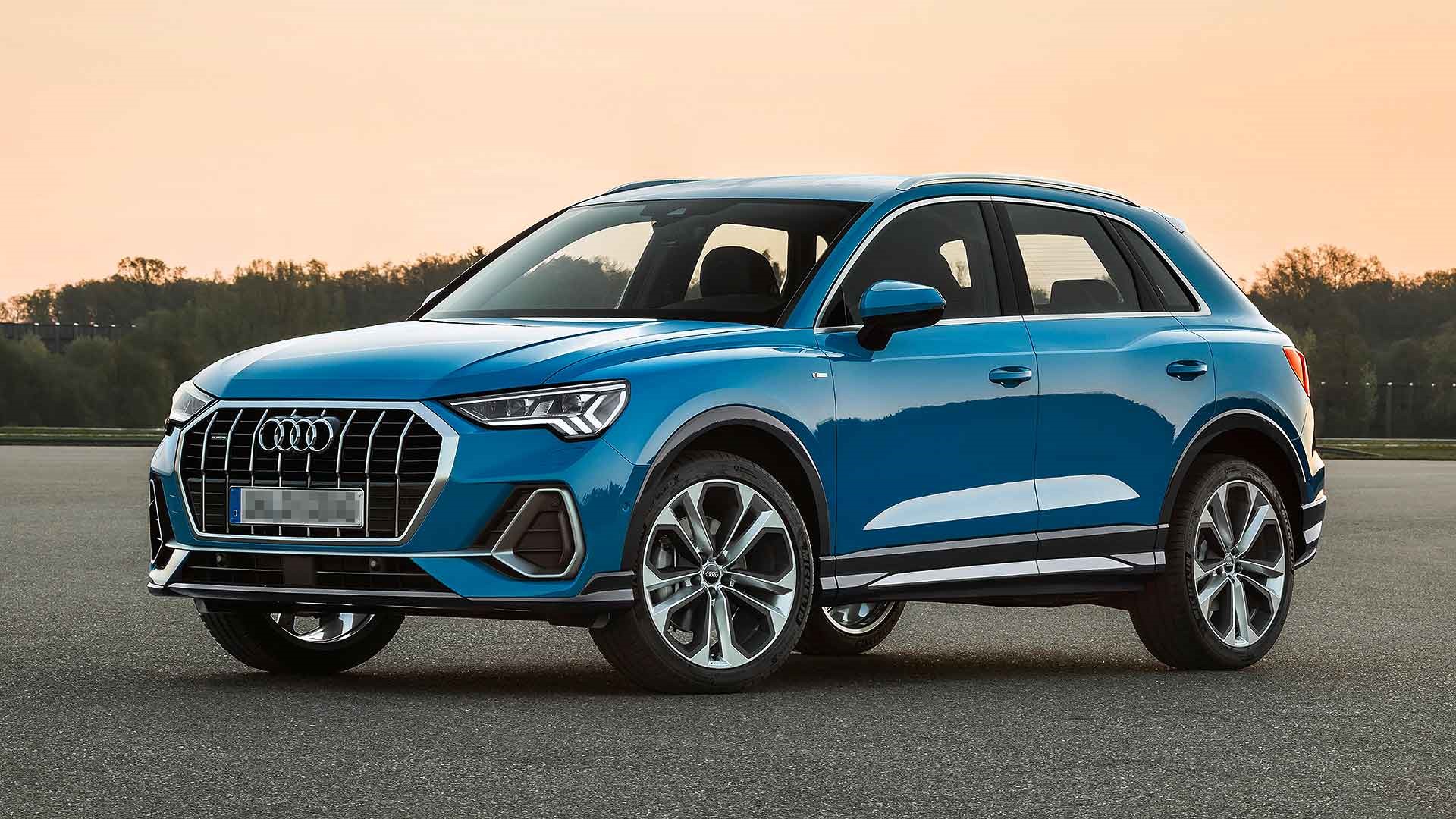 The Audi Q3 is a very popular family-sized SUV, and it's easy to see why. It is a modern, upmarket-looking car, with head-turning style and all the allure of the premium Audi badge on that distinctive grille. This is an upmarket brand and the acclaimed Q3 successfully combines Audi quality with SUV practicality.
Why is it so popular?
With the Audi Q3, you'll enjoy an upmarket customer journey from the moment you enter the dealership. The Q3 reflects this high-end experience with exemplary fit and finish, and an interior built to the highest standards. The latest Q3 has a modern twist too, with a comprehensive touchscreen and the very latest safety gadgetry to keep you safe while on the move.
The 35 TFSI Technik variant I picked out here is available for an Advance Payment of £1,299. This will get you a car packed with features, and fitted with a smooth, punchy yet fuel-efficient turbocharged petrol engine. It's a huge amount of quality car for the money that really will make you feel a cut above.
Alternatives to consider: Other premium SUV choices include the sporty BMW X1, the stylish Mercedes-Benz GLA and the super-practical Volvo XC40. All will make sure you're the envy of your neighbours!
Ford Grand Tourneo Connect 1.5 EcoBlue 120 Zetec
My 7-seater choice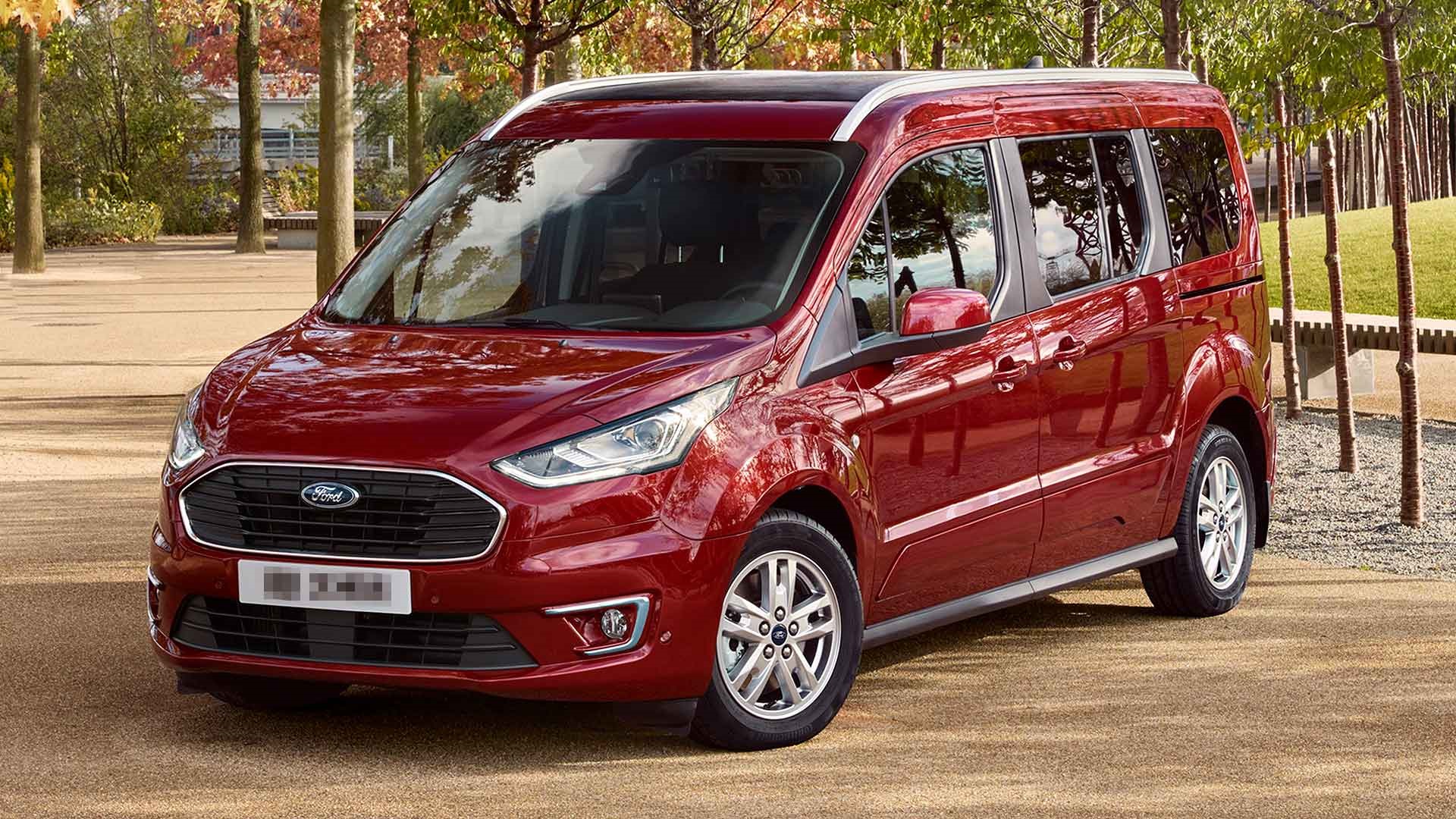 Motability Scheme motorists who need seven seats can do a lot worse than check out the cavernous, ultra-practical Ford Grand Tourneo Connect. All three rows of seats are usable by adults, not just children, and the roomy Ford has plenty more practicality highlights to keep owners happy.
Why is it so popular?
The people-friendly Grand Tourneo Connect is just the ticket for Motability Scheme customers who want a flexible yet affordable vehicle. With an Advance Payment of £695, the 1.5 EcoBlue 120 Zetec diesel is an accessible machine that comes as standard with sliding rear side doors and a good level of features to keep passengers comfortable, including air conditioning and a smartphone-ready infotainment system.
It remains a winner when you're not seating seven people, with more than 1,000 litres of boot space in five-seat guise – and a van-like 2,700 litres with all rear seats removed. Even in seven-seat mode, boot space is almost as ample as a Ford Focus! The interior also has loads of headroom for an airy feel and the driver will be pleased to discover how much fun it is behind the wheel, too.
Alternatives to consider: Space-seekers will find plenty to like in this quarter's price guide. The Vauxhall Vivaro Life has seating for up to nine people, while the Citroen Space Tourer and Peugeot Traveller will seat up to eight people. All are truly mammoth!
What are the pricing options?
There are three pricing options available when leasing through the Motability Scheme:
Cars that cost less than your mobility allowance:
There are over 100 cars that cost less than your mobility allowance, giving you money back to spend as you wish. The amount you pay is fixed during your lease and the remainder is paid directly to you by the Department for Work and Pensions (DWP) or Veterans UK, depending on which mobility allowance you receive.
View less than your allowance cars
Cars that cost all of your mobility allowance:
There are almost 300 cars that cost the same as your allowance, which means you swap the whole of your weekly mobility allowance for the car of your choice. There is no Advance Payment on these models. These cars will display the words 'Total Mobility Allowance' on the specifications page for weekly rental amount on the Car Search tool.
View Total Mobility Allowance cars
Cars that cost all of your mobility allowance and have an Advance Payment:
You can increase your choice further by paying a one-off, non-refundable upfront payment which we call an Advance Payment. The Advance Payment covers the cost between your mobility allowance and the total cost of your lease.
View cars that have an Advance Payment
How the payments work?
Payments are deducted from your qualifying mobility allowance every four weeks, then paid directly to us by the Department for Work and Pensions (DWP) or Veterans UK. If you choose a car that costs less than your allowance, the remainder is paid directly to you by the DWP or Veterans UK.
All-inclusive leasing
No matter which car you choose, all come with our all-inclusive package of insurance, breakdown cover, servicing, tyres and glass repair and replacement.
Search the full range
If you'd like to join over 630,000 customers already enjoying the benefits of a worry-free lease package through the Scheme, start exploring the full range of cars available using our Car Search tool to narrow down your options.
Our price lists are updated every three months, so you can be assured you're getting the best prices from each manufacturer. The dates the new prices are published are:
1 January
1 April
1 July
1 October
Interested in joining the Scheme?
About the Scheme
The Motability Scheme offers an all-inclusive package. If you are in receipt of a qualifying mobility allowance you can use it to lease a car, scooter, powered wheelchair or Wheelchair Accessible Vehicle. The Scheme provides flexible and hassle-free access to a brand new, reliable vehicle of your choice. As well as a great choice of cars, we also provide a wide range of Wheelchair Accessible Vehicles, scooters and powered wheelchairs.
Eligibility
To join the Scheme, you must be in receipt of one of the following mobility allowances:
Enhanced Rate of the Mobility Component of Personal Independence Payment (PIP),
Higher Rate Mobility Component of Disability Living Allowance (DLA),
War Pensioners' Mobility Supplement (WPMS),
Armed Forces Independence Payment (AFIP).
Related Articles
Spotlight on: Electric cars available on the Motability Scheme
Why car prices are rising – and how the Motability Scheme is keeping them affordable
Dealer advice on choosing a car and COVID-safe handovers