This summer, The Big Event returns to the NEC, Birmingham, offering disabled motorists and their families a chance to discover worry-free motoring through the Motability Scheme. This two-day, flagship event and the regional One Big Day events are free to attend and showcase a wide range of vehicles that are available through the Scheme.
With events in Birmingham, Exeter, Harrogate, Peterborough, and Northern Ireland, here are a few things that visitors can expect: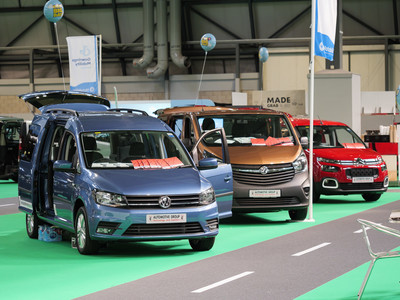 A wide range of vehicles: At The Big Event in Birmingham, you can see the UK's largest display of cars, Wheelchair Accessible Vehicles (WAVs), powered wheelchairs and scooters for people with a diverse range of transport needs. There will be over 100 cars from manufacturers such as Ford, Toyota, Audi and Vauxhall. Each manufacturer will have advisors on hand to demonstrate the vehicles, helping you find the one that best suits your needs. There will also be lots of vehicles available for test drives with a professional driving instructor.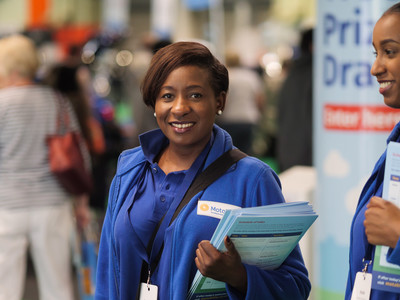 Experienced advisors on hand to help: There are helpful Motability Scheme advisors at all the events who will be happy to answer questions about the Scheme, as well as representatives from the Scheme partners, RAC, RSA Motability and Kwik Fit. Information will also be available from Disabled Motoring UK.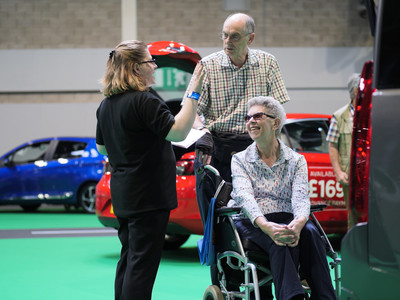 Accessible for all: We want everyone to have a great experience, so the events have been planned with all visitors in mind, ensuring every venue is accessible to all, with flat, level car parks and plenty of accessible toilets available. A limited number of scooters and manual wheelchairs will be available to hire free of charge and are bookable online prior to each event. We also have ear defenders available on request and a quiet room for those with sensory needs.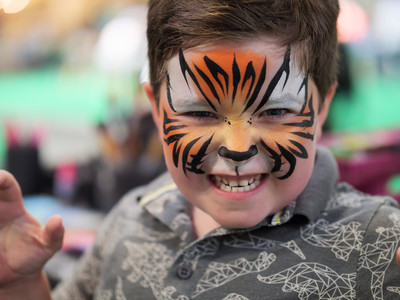 A fun day out: All visitors will receive a token for a free tea, coffee or soft drink on arrival and the whole family is welcome to come along. Children can meet the Scheme mascot, Billy the Bear, who is always happy to take selfies and in the kid's play area there will be free face painting. Plus, there will be plenty of options for refreshments with cafes offering hot and cold food choices.
The dates and locations for the Motability Scheme events in 2020 are as follows:
Friday 3 and Saturday 4 July, The Big Event at the NEC, Birmingham
Saturday 6 June, One Big Day at the Eikon Exhibition Centre, Northern Ireland
Saturday 25 July, One Big Day at Westpoint, Exeter
Saturday 15 August, One Big Day at Yorkshire Event Centre, Harrogate
Saturday 5 September, One Big Day at East of England Arena, Peterborough
About the Motability Scheme
The Motability Scheme helps you to get mobile by exchanging your mobility allowance to lease a new car, Wheelchair Accessible Vehicle, scooter or powered wheelchair, all of which come with our fully inclusive lease package, so you can get on the road and enjoy everyday freedom: it's simple, affordable, reliable.
If you'd like to find out more about the Scheme, request an information pack below and we'll send you all the information that you need to make the right choice.
Related Articles
Five top tips for planning a test drive at a One Big Day event
Thinking of a WAV? Why you need to visit a One Big Day event!
Accessible Birmingham: The very best of a great Midlands city