With new models and technologies being released regularly, motoring technology seems to be constantly developing, offering drivers never-ending options to choose from to improve their driving experience. But cars shouldn't get all of the limelight in the tech world, because advancements like this are common with powered wheelchairs too—and now they're more sophisticated than ever!
As one of the newer trends coming through the market, eye-level design aims to literally elevate people in powered wheelchairs to be at eye-level with people standing upright. This offers a new and exciting mobility solution for disabled people who might be used to being at a lower physical level to others. Watch this short film to see how the technology works:
So how exactly could it benefit you and what can the Motability Scheme offer?
Communication with others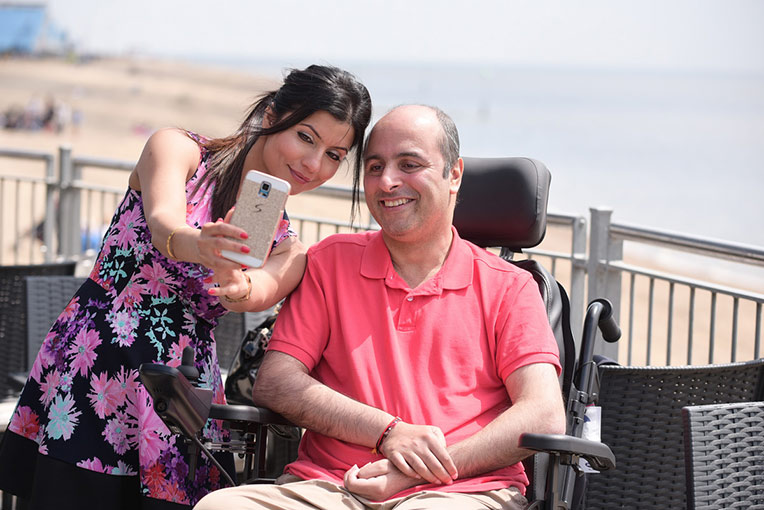 Eye-level design could really help people who use wheelchairs in social situations
Being able to provide that eye-to-eye contact helps develop relationships and can be particularly useful in work and study situations that require face-to-face involve communication.
Making everyday tasks more simple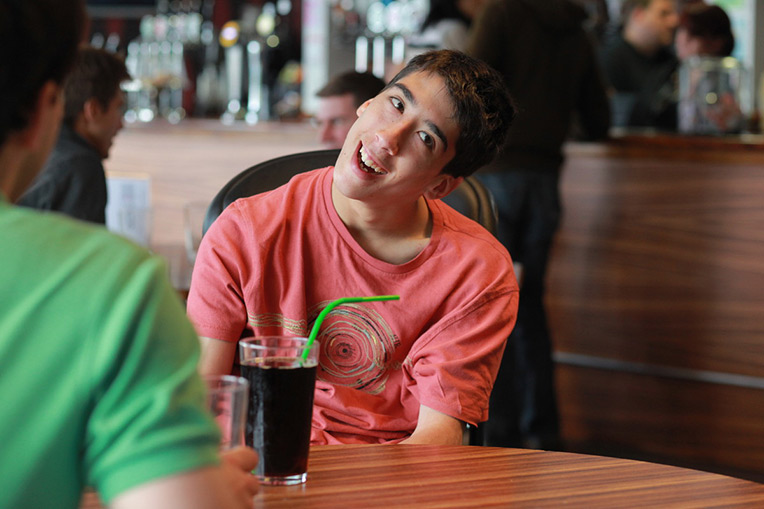 This technology could make everyday tasks much easier
There's more to this than just enabling eye contact, though. The technology can also prove useful for executing everyday tasks that might otherwise be tricky, such as independently reaching cupboards and objects on high surfaces at home.
Similarly, this can also lessen the need for people with wheelchairs to modify or adapt parts of their homes if the technology enables them to access upper storage areas and other difficult spots more easily.
The latest innovations from manufacturers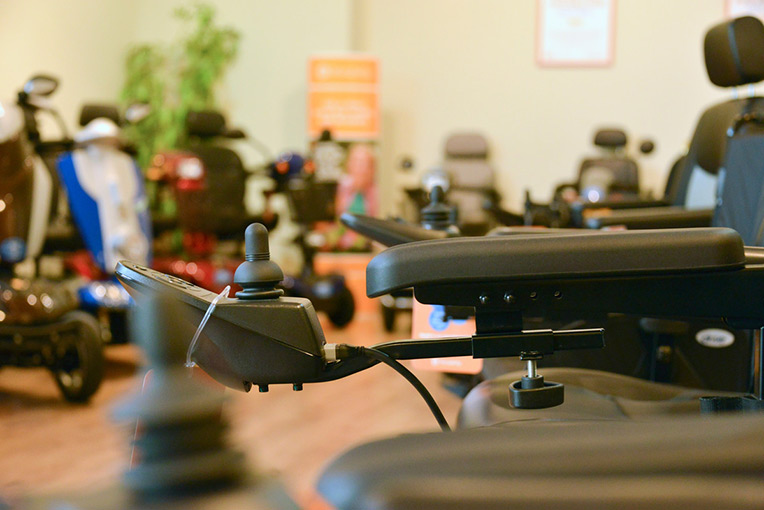 This technology will hopefully become more widely available for everyone with a wheelchair
There's a real drive to create new solutions for powered wheelchair technology, Theo Sawford, Creative Marketing Manager at Pride Mobility Products Ltd, tells us:
"Products, such as our new iLevel™ Power Chairs from Quantum®, offer safe eye-level operation that strengthen independence and quality of life."
Mr Sawford added: "iLevel improves access to one's environment, and enhances social interaction by allowing operation of the power chair with the seat elevated up to 25.4 cm (10 inches), while at walking speed (up to 3.5 mph)."
How the Motability Scheme can help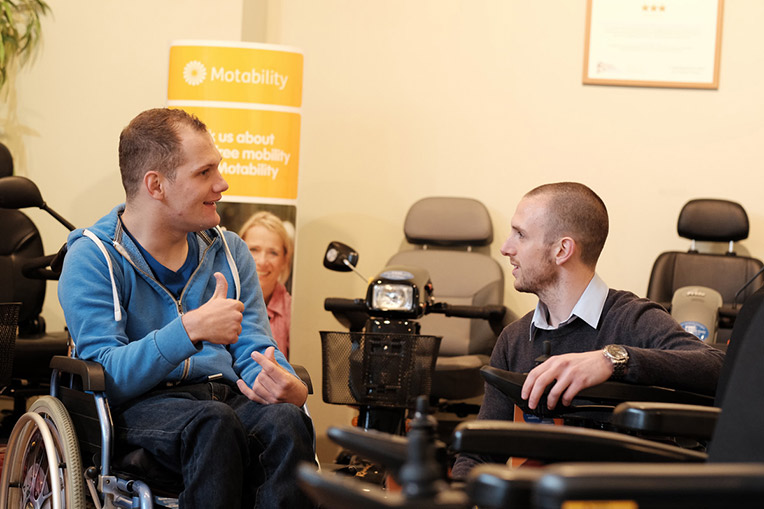 You can choose from hundreds of different powered wheelchairs on the Motability Scheme
The Motability Scheme is a great way to access this kind of life-changing technology, with a huge variety of products available to suit your needs. The Scheme enables you to exchange all or part of your mobility allowance to lease a vehicle and provides support throughout the whole process: from our dealers helping you find the right powered wheelchair for you, to covering any insurance and maintenance costs, to helping you swap your wheelchair for a new one at the end of three years.
You can search through the Motability Scheme's full range of powered wheelchairs on our website and request a free information pack if you want to find out more. You can also contact your nearest dealer and arrange a home visit to try out some of our products and see what's right for you! Sign up to the Motability Scheme newsletter to keep up to date with the developments in this area.
---
Read More Articles Like This:
Everything you need to know about PIP
Your guide to road safety for scooters