Shona Louise is a 22-year-old disability and theatre blogger from Hertfordshire. She covers accessibility on her blog, from public transport to theatres, as well as her general experiences as a disabled person. In this article, Shona recounts her day out at The Old Vic theatre in London, to watch 'A Christmas Carol'.
---
Historically, theatres haven't always been the most accessible of venue choices when it comes to picking an activity for a day out, but things are slowly improving. We are finding that more and more of these old buildings are opening themselves up to everyone. A visit to the theatre can be such a joyful experience and there is something for everyone with such a wide variety of shows out there.
Theatres are now catering to different needs with relaxed, audio described, BSL interpreted and captioned performances. Access is improving for wheelchair users and those with mobility impairments too, with the iconic The Old Vic theatre in London being a great example of how we can improve things. I recently visited the newly refurbished theatre to see A Christmas Carol, which made for a wonderfully festive day out.
The beautiful theatre is close to several tube stations with step-free access as well as Waterloo Station and Blackfriars Station making it well linked for those travelling from a little further afield. There are two entrances, one of which is a step-free entrance with an automatic door that allows access to the theatre's lift that can you take you down to the basement and up to the foyer. The basement contains the theatre's café and bar as well as a standard accessible toilet and a gender-neutral toilet.
A short trip up in the lift takes you to the upper section of the foyer where you can collect your tickets, buy a programme and gain access to the stalls seating. There are a total of ten wheelchair spaces in the stalls, as well as transferable seats for wheelchair users and those with mobility impairments. The theatre has a free access membership scheme to allow disabled people to book the best seats for their disability online and buy their tickets at a lowered price. Being able to book my tickets online really made the whole process a lot easier and quicker for me.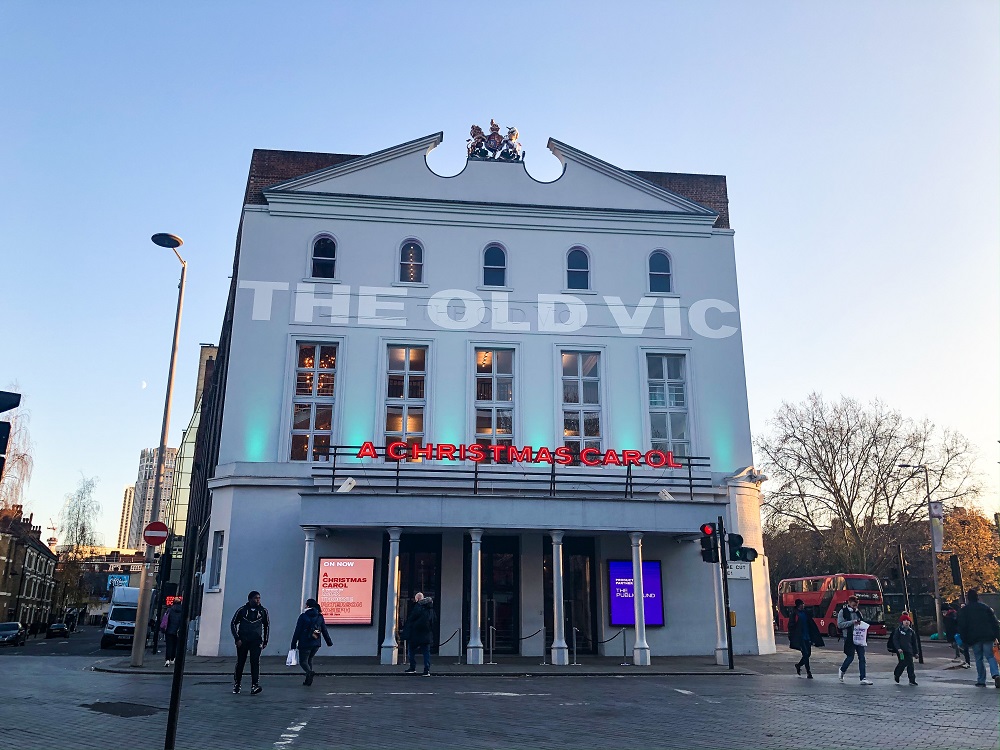 There are plenty of staff around to assist you throughout your visit, they were able to help me collect my tickets, find my seat and they were able to buy drinks or ice creams on my behalf if I wanted. This meant I didn't have to struggle through the crowds. The staff made it such a smooth and stress-free experience.
Before my visit I was able to check their website to find out all the access information I needed, and this is where you can find out about their various accessible performances too. Being able to find out this information beforehand really helped to calm any anxieties I might have had about the theatre's accessibility. Everything was so easy once I got to the theatre which meant I could just focus on enjoying the show and the experience!
Once the show had finished, staff gave me a choice of leaving the auditorium first or waiting for everyone else to leave. I really appreciated this choice and decided on waiting for everyone else, so I could take my time and not get caught up in the rush! Staff offered, once again, to get me a drink or, if I needed, to use the bathroom. They made sure that I had everything I needed and that I'd enjoyed myself before I left.
The theatre was such a welcoming environment and the staff went above and beyond to meet my access needs, without making a big fuss about it. I couldn't have been happier with how well everything went. I had a wonderful day out without having to worry about my access needs being met!
Related Articles:
New accessible attractions for 2020
Accessible Days Out: Bletchley Park
Indoor hobby inspiration for rainy days