From seaside towns fringed with champagne sands to bucolic country retreats, the UK has plenty of great spots for a weekend escape. And as summer approaches, it's the perfect time to plan a trip. Here, Rough Guides author Jacqui Agate reveals the top places around the country for an accessible weekend getaway.
England
Enjoy a rejuvenating spa weekend in Bath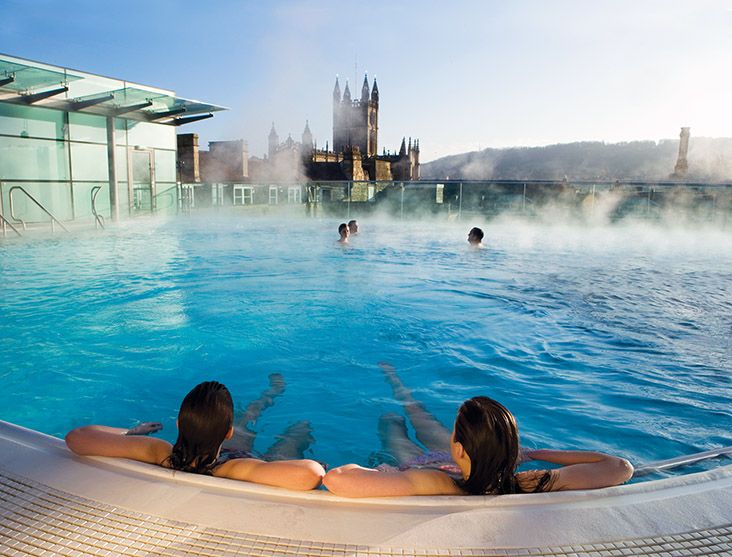 >Thermae Bath Spa: © Thermae Bath Spa Limited
This stunning Somerset city is ideal for a relaxing break. It's known for its elegant Georgian architecture, including the 30 terraced houses of the Royal Crescent, and for being home to late literary icon Jane Austen in the early 1800s. Most of all, though, it's held up as Britain's premiere spa city, with its natural thermal waters drawing visitors from all over the world.
The historic Thermae Bath Spa is the best-known and best-loved spa in the city. The venue boasts natural, mineral-rich baths, including an open-air rooftop pool, plus state-of-the-art spa facilities and a range of indulgent treatments.
Guests with disabilities are offered 50% off spa sessions and the building boasts level flooring and lifts throughout. All pools have hoists or assisted pool-access chairs with fully trained lifeguards on hand to operate them. Assistance dogs are welcome at Thermae Bath Spa and there's a designated area for canine visitors to relax while their owners make use of the facilities.
Escape to the countryside at the Peak District National Park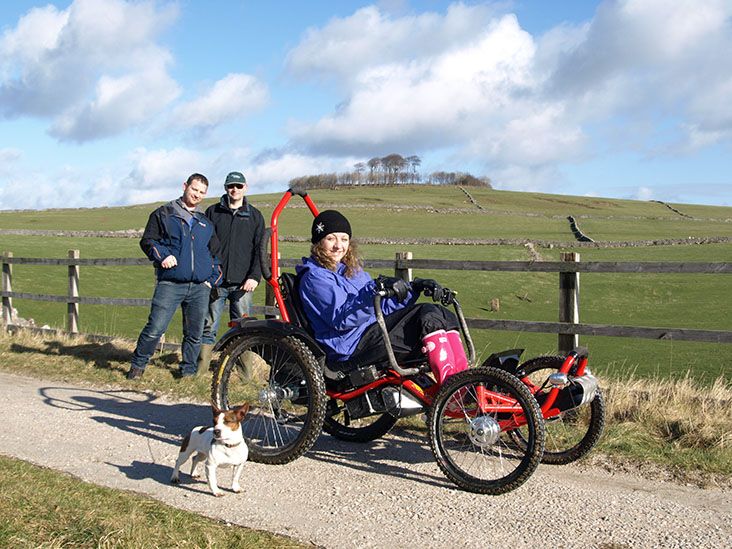 Hoe Grange Holidays: © Hoe Grange Holidays
The Peak District, with its verdant valleys, rolling hills and storybook villages, is one of England's top country escapes. And to truly immerse yourself in its natural wonders, we recommend renting a cabin and staying a while.
Three of Hoe Grange Holidays' four country cabins, perched at the edge of the park's great expanse, are dog friendly and all are wheelchair accessible. If you've got a four-legged friend in tow, choose between the Hipley, Rainster or Pinder cabins, each with ramped access and level flooring throughout. You can also request additional specialist disability equipment depending on your needs, or hire the Boma 7 off-road wheelchair to explore the farm fields and trails.
To blow off the cobwebs, follow one of the park's Miles Without Stiles walking routes, many of which have been designed with wheelchair users in mind. The popular Parsley Hay route takes nature lovers along the scenic Pennine Bridleway.
Have a seaside break in Torquay, Devon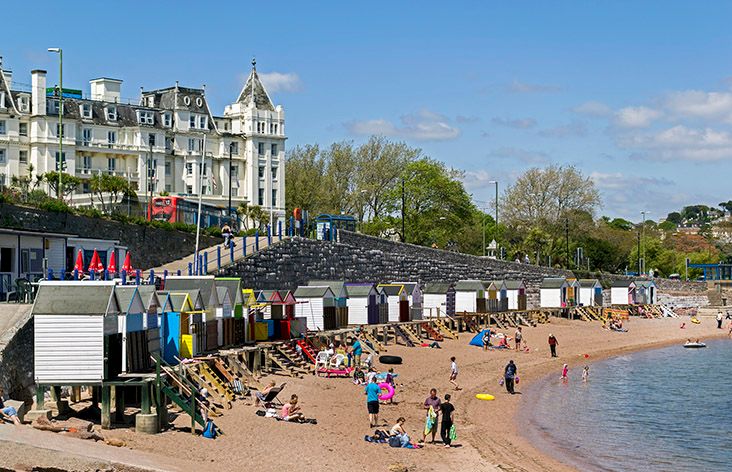 Torquay: © iStock
It's not hard to see why this stretch of the Devon coast is nicknamed the English Riviera. The pretty townscape of Torquay and its beautiful beaches could be plucked straight from the Med. Torre Abbey Sands, a deckchair-dotted strand lapped by windswept waters, remains the most popular spot.
There's disabled access to the beach, as well as accessible toilet facilities and a beach wheelchair available for hire. Assistance dogs are also welcome year-round.
If you fancy a break from the beach, the free, accessible Italian Gardens are worth a visit too.
Wales
Go glamping in the wilds of Carmarthenshire
The popularity of 'glamping' has skyrocketed recently, and Wales' green county of Carmarthenshire is a great spot to try it. A string of luxury pods sit close to the River Gwydderig in Erwlon Caravan and Camping Park, a scenic site in the wake of the Brecon Beacons.
Each of the rustic pods blends seamlessly with the surrounding meadows and is decked out with a cosy bed and a neat kitchen area. They're also wheelchair accessible and pet friendly.
The Brecon Beacons' Easier Access Walks are another reason to give this slice of Wales a chance. The routes generally have even surfaces suitable for wheelchairs and gates instead of stiles – a short drive from the Riverside Pods is the 8km Usk Reservoir Walk, which loops its way around the water granting breathtaking views. There are also 'Boma 7' all-terrain wheelchairs available to hire.
Scotland
Take an alternative city break in Aberdeen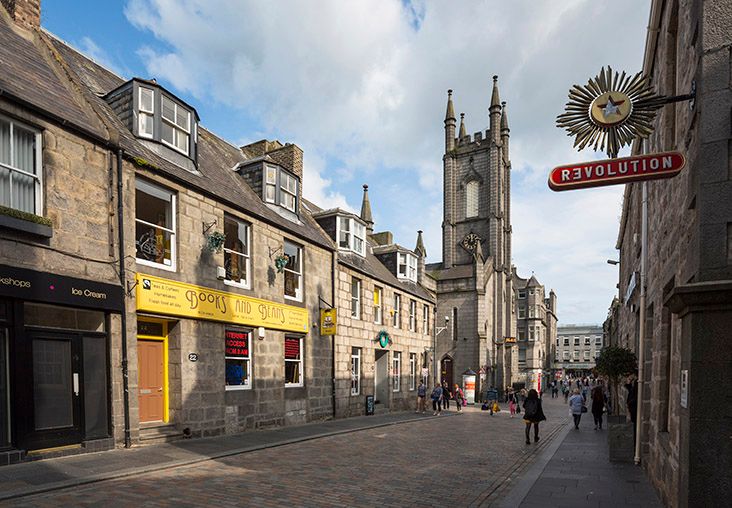 Aberdeen: © VisitScotland/Kenny Lam
Many tourists eschew Aberdeen in favour of Scotland's capital Edinburgh or second-city Glasgow, and it couldn't be more of a shame. Aberdeen is crammed with cutting-edge art galleries and creative restaurants, as well as the hulking granite architecture that the city is famous for. It's also touted as one of the driest and sunniest cities in Scotland.
Start your adventures at the Aberdeen Treasure Hub, which is home to stores of Scottish art, maritime relics and more. The venue welcomes guide dogs and is wheelchair accessible with a disabled toilet, disabled parking and a hearing loop too. Accessible lodgings abound in the city and include the luxurious Chester Hotel.
Find some outdoor adventure around Loch Lomond
If you're after a dose of the great outdoors, head to Loch Lomond and the Trossachs National Park, with its grass-covered glens and peaks.
The dinky town of Callander is an ideal base from which to explore this unspoilt expanse of Scotland. Book a room at the accessible Roman Camp Country House Hotel for a touch of rural luxury – or if glamping's your thing, plump for Stuc a' Chroin, a fully accessible yurt by Trossachs Yurts.
Numerous accessible trails wind through the park: the Callandar Meadows route, an easy-going hike that passes by the flower-flecked banks of the River Teith, is a great place to start.
Northern Ireland
Pair your city escape with a beach break in Londonderry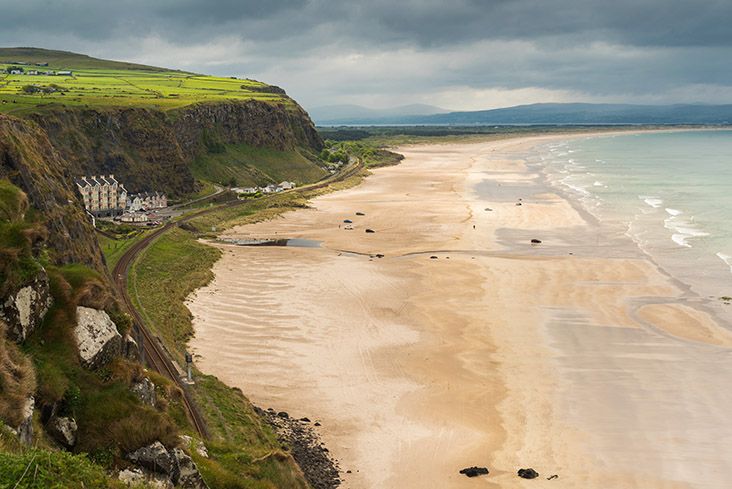 Londonderry beach: © Shutterstock
Can't decide between a cultural break or a seaside getaway? Londonderry (also known simply as Derry) offers the best of both. The city is a haven for art-lovers, with striking street murals and the avant-garde Centre for Contemporary Art. The latter is wheelchair accessible and also offers audio-described and relaxed tours. You can pick up a sensory map for each of the exhibition spaces too.
Once you've got your cultural fix, the Blue-Flag beach of Benone Strand is less than 45 minutes away. The golden sands stretch for some 7 miles, with resident wildlife including the occasional seal or porpoise.
There are plenty of facilities for those with mobility issues too: you can pre-book equipment including a portable hoist, a sit-down surfboard and a beach wheelchair, and there are accessible toilets and disabled parking spaces available.
Related Articles
Helen Dolphin's guide to accessible hotels in the UK
An accessible guide to Harlow Carr, Harrogate
Accessible days out beside the seaside
Picture Credits
Rough Guides would like to thank the following individuals, companies and picture libraries for their kind permission to reproduce their photographs (in order of appearance on the web page):
Header image: © iStock
Thermae Bath Spa: © Thermae Bath Spa Limited
Hoe Grange Holidays: © Hoe Grange Holidays
Torquay: © iStock
Aberdeen: © VisitScotland/Kenny Lam
Londonderry beach: © Shutterstock