The Big Event is back and has a new home for 2018! For the first time ever our flagship two-day show, The Big Event, will take place at the NEC in Birmingham on Friday 6 and Saturday 7 July 2018.
The Big Event Birmingham will be the UK's largest showcase of cars, scooters and powered wheelchairs for disabled people. We're excited to bring the show to the NEC in Birmingham and look forward to welcoming even more guests to the biggest exhibition centre in the UK. What's more, it's free to attend with plenty of free parking.
2018 dates and locations
Flagship event:
The Big Event Birmingham – Friday 6 July and Saturday 7 July 2018 at the NEC Regional events
The Big Event Northern Ireland – Friday 1 June and Saturday 2 June 2018 at the Eikon Exhibition Centre in Lisburn, Northern Ireland
One Big Day Exeter – Saturday 28 July 2018 at Westpoint
One Big Day Harrogate – Saturday 11 August 2018 at the Yorkshire Event Centre
One Big Day Peterborough – Saturday 8 September 2018 at the Peterborough Arena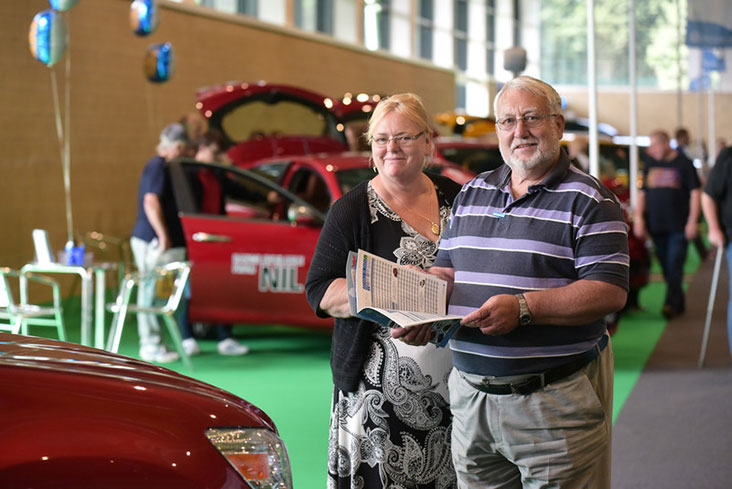 What to expect
At our events we bring everything together in accessible locations to make finding out more about the Motability Scheme as easy as possible. It's totally free and a great day out for all the family. So come along and find out what the Motability Scheme can give you the ability to do. There will be:
A huge range of cars, scooters, adaptations and Wheelchair Accessible Vehicles on display
The opportunity to test drive adapted and non-adapted cars
Motability Scheme advisors available to chat to
Free parking
Free tea, coffee or soft drink
A children's play area including face painting and a chance to meet Billy the Bear
A free prize draw to win an iPad mini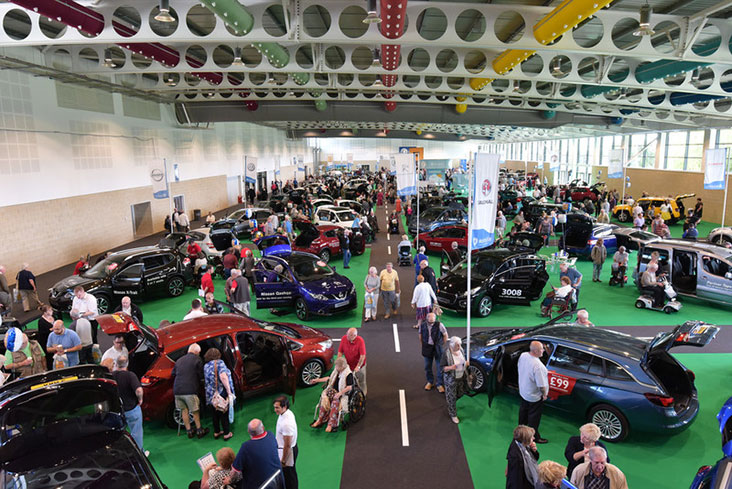 How we choose our venues
Each regional One Big Day venue has to be able to safely accommodate between 2,000 and 3,000 people throughout the day, and many more for The Big Events which take place over two days. All areas of the venue must be accessible, from cafes to entrance halls and car parks.
Every event has to have large numbers of accessible toilets, good catering options and plenty of seating throughout the venue. We need a large venue with plenty of space to display all the vehicles and allow room for our guests to explore.
Accessible car parking for several thousand cars is essential, and this includes where possible, smooth, level walkways between car parks and the venue entrance. Car parks also need easy access to avoid traffic congestion.
We offer test-drives at each event and this means the venues need access to a smooth-surfaced test drive area outside.
Over the last ten years we've completed site inspections at over 100 different venues around the UK and Northern Ireland to find the venues that we feel are just right for the One Big Day events.
Stay up to date
Event updates are posted regularly on our Facebook page. Stay in touch to find out more and plan your visit.