If you receive Personal Independence Payment (PIP) and there's a change in your circumstances, you might not be sure what you should do and what it could mean for you. The first thing you should do is inform the Department for Work and Pensions (DWP) and, if you're a Motability Scheme customer, we'll need to know about some of the changes too. This will help you to maintain the correct level of support for your condition, as well as meeting the needs of any other arrangements you might have. Here we'll tell you more about the kinds of things that could develop, and what to do about them.
What might change?
There are two ways that your life might change that would affect PIP: firstly, there could be a change in your condition and secondly, there could be a change in your personal details or location. If either of these things happen, you can update the DWP here. Updating your details should be quick and easy and will help you keep the right level of help. If you're not sure whether your changes affect your PIP, you should still get in touch with the DWP just in case!
As Citizen's Advice Bureau points out on their website: "If you're not sure if a change affects your PIP, it's best to tell the DWP anyway. Not telling them could mean you're missing out on extra money or being paid money you'll have to pay back."
Let's look more closely at the specific ways that your situation might change to make sure you're prepared for anything.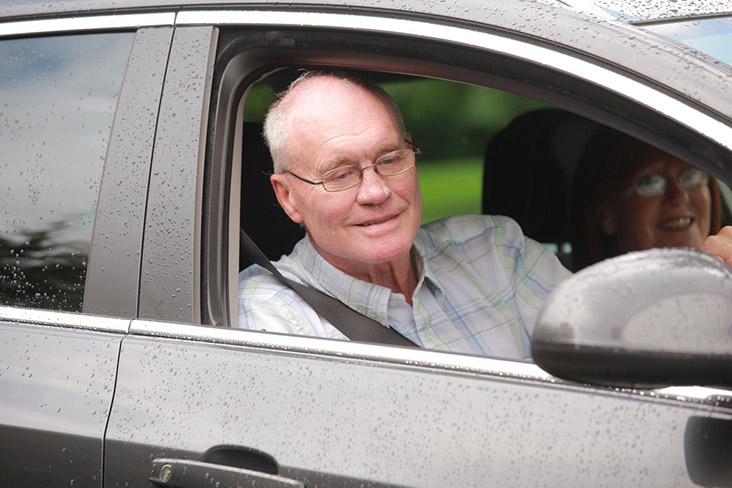 You should always alert the DWP of any big changes in your life, even if you're not sure they're relevant to PIP
Differences in your circumstances
These developments can range from something as small and common as changing your name when you get married to going abroad for an extended amount of time. These are the things that might affect your PIP and who you should let know should any of these changes happen to you:
| | | |
| --- | --- | --- |
| Change | Motability Scheme | DWP |
| Moving house | ✓ | ✓ |
| Going abroad for over 13 weeks | ✓ | ✓ |
| Changing your name | ✓ | ✓ |
| Changing your doctor |   | ✓ |
| Altering your bank details |   | ✓ |
| Going to prison | ✓ | ✓ |
These changes could affect your PIP, so it's vital to alert the DWP, if any of the above happen to you, as well as the Motability Scheme where relevant.
What if my condition develops?
As well as life circumstances, changes to your condition also need to be updated. If your condition develops so that you need more or less assistance or if you go into a care home or hospital for more than 28 days, these things will affect your level of care and needs, and so they'll need to be updated as soon as possible.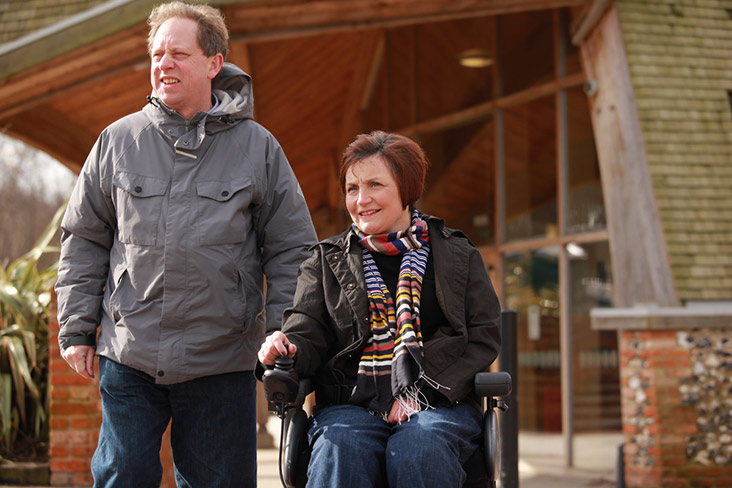 You should update the DWP and the Motability Scheme on changes to your contact details and personal circumstances
Why keeping your details up to date is so important
Updating your details isn't just important in terms of getting you the right level of PIP. If you don't give the DWP the correct details, or if you fail to give up to date information, it can have some serious repercussions: unlike the lifetime DLA awards, the DWP contacts PIP recipients ahead of reassessments, so if you don't keep your contact details updated, they might not be able to get hold you of you and you could risk your allowance being stopped!
If you don't keep other personal details updated, you could even be taken to court and possibly need to pay a penalty. Because it's so important, it's a good idea to keep a record of when and how you informed the DWP of your changes. If you change your details by phone, you can even ask them to send you a written record afterwards.
And of course, it's not just the DWP who needs updating! If you lease a vehicle through the Motability Scheme, you will need to tell us about some of these changes too—it's the best way to make sure that your lease isn't affected. Have a look at the customer section for more information to help you during your lease, including ways to update your details with the Motability Scheme.
If you're new to PIP and you haven't already joined the Motability Scheme, it is a way for you to gain greater independence through leasing a car, scooter or powered wheelchair. You can find out more about the vehicles available and how to join by requesting a free information pack.
Related articles
Qualifying for a Blue Badge with PIP
How to make sure Personal Independence Payment works for you
Everything you need to know about PIP