This article from PA Motoring shows some of the exciting new developments in car technology that could help record the levels of nitrogen oxide and carbon dioxide coming from cars. There are many low-emission cars available on the Motability Scheme—look out for the leaf symbol while browsing our car search tool.
---
A system that measures a vehicle's emissions as it's being driven is to be tested in the UK for the first time.
The Air.Car device will be fitted to vehicles used by Bristol Waste Company, which collects waste for Bristol City Council, and the University of Oxford as part of the 1,000-car trial.
Created by tracking company Tantalum, the device connects to the vehicle's on-board computer and records real-time levels of nitrogen oxides and carbon dioxide.
The company expects to be able to use the device to enforce Clean Air Zone charges, where older, more polluting vehicles will have to pay to enter.
The government wants to bring in the zones by 2020 as part of its Air Quality Plan.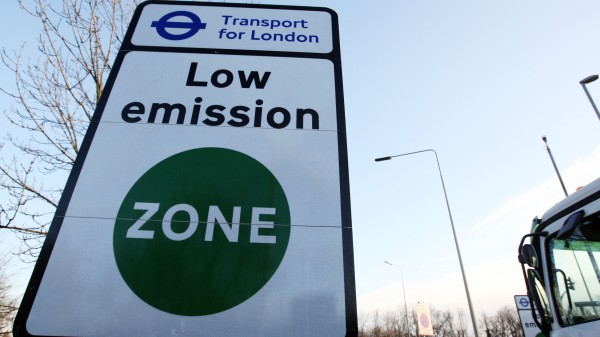 London is to also get Clean Air Zones, like Bristol. It already has several Low Emission Zones in use. (PA)
Tantalum chief executive Ozgur Tohumcu said: "Air.Car will be transformative for estimating, managing and reducing the environmental and health impact of traffic in our towns and cities.
"We are delighted that operators from different parts of the automotive sector are taking part in our trial and we look forward to working with them."
Last year the company, along with its academic partner Imperial College London, received a £1.1 million grant from Innovate UK and the Centre for Connected and Autonomous Vehicles to develop Air.Car.
It is not known how long testing will be carried out.
Tracey Morgan, Bristol Waste Company's managing director, said: "Understanding the environmental impact of our operation is a key part of our sustainability plan and our commitment to contributing to a cleaner and greener Bristol.
"The data from this trial, which will include at least 40 of our heavy vehicles, will enable us to make more informed decisions around which of them we use, at what times and on which routes to help us manage that impact."
I've launched the second of 12 Low Emission Bus Zones, in Brixton. Only buses that meet the toughest emission standards will be permitted to run in the new clean bus zone, helping 130,000 passengers and 1,000 pupils in nearby schools to breathe cleaner air

— Mayor of London (@MayorofLondon) December 12, 2017
Adam Bows, the University of Oxford's sustainable transport manager, said: "By understanding emissions from a range of vehicles in our fleet, this project will help the university's transport strategy objectives to improve local air quality and reduce the university's carbon footprint.
"I look forward to gaining some really useful insights into vehicle use, which will also help the university to identify potential fuel and cost savings."
This article was written by PA Motoring Team from PA Motoring Service and was legally licensed through the NewsCred publisher network. Please direct all licensing questions to legal@newscred.com.
---
Related articles
What are the latest green driving trends?
What does fuel consumption mean?
Driving economically: How to save fuel