Before lockdown, disabled journalist Ian Cook managed to get out and review three popular class 3 scooters, all available on the Scheme. Read our article to see what he thought of them!
---
Electric Mobility Rascal Vecta Sport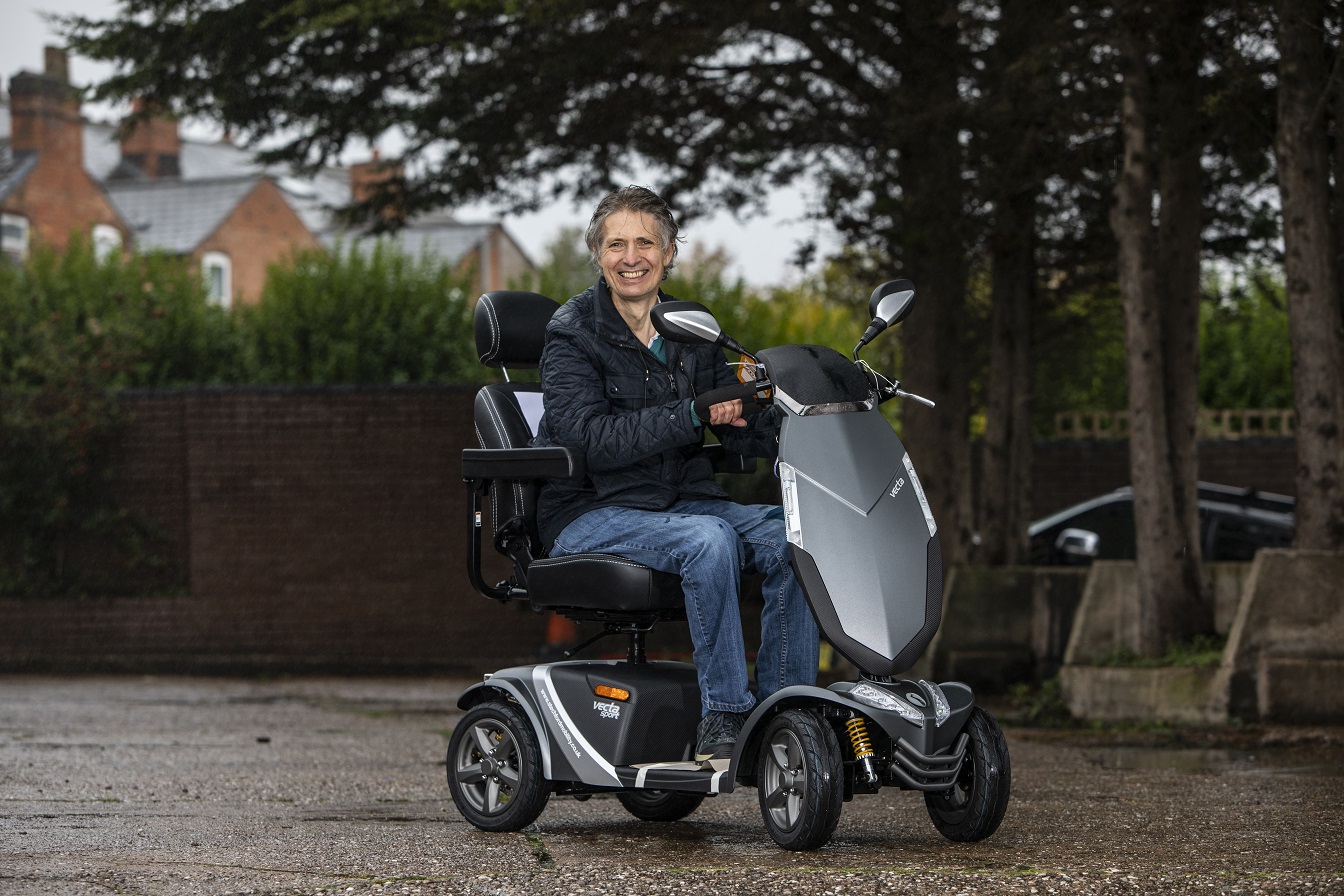 Weekly rental: £27.94
Product Weight: 113kg (17 stone 7lbs)
Product Range: 30 miles
Max User Weight: 160kg (25 stone 1lbs)
The new Rascal Vecta Sport is super sporty. It's also ultra-modern, compact and surprisingly powerful – altogether a super smooth ride for a Class 3 scooter. And the Vecta Sport comes with a host of brand new "must-have" features.
First is the simple and straightforward showerproof dash panel and controls which makes it a joy to ride. A waterproof USB power output ensures that your mobile phone is always charged, or alternatively provides you with power for a GPS if you want to venture further afield.
And there's more. To begin with there's exceptional legroom, (useful if, like me, you're nearly 6 feet tall). Then there is the adjustable tiller and super comfy seat. Most impressive of all are the Vecta's "run flat tubeless" tyres. "Run flat" means your tyres have a very stiff sidewall which can support the scooter's weight if you get a puncture. This is useful as scooters don't come with spare wheels.
Click here to find out more about this scooter
Kymco Maxer 4U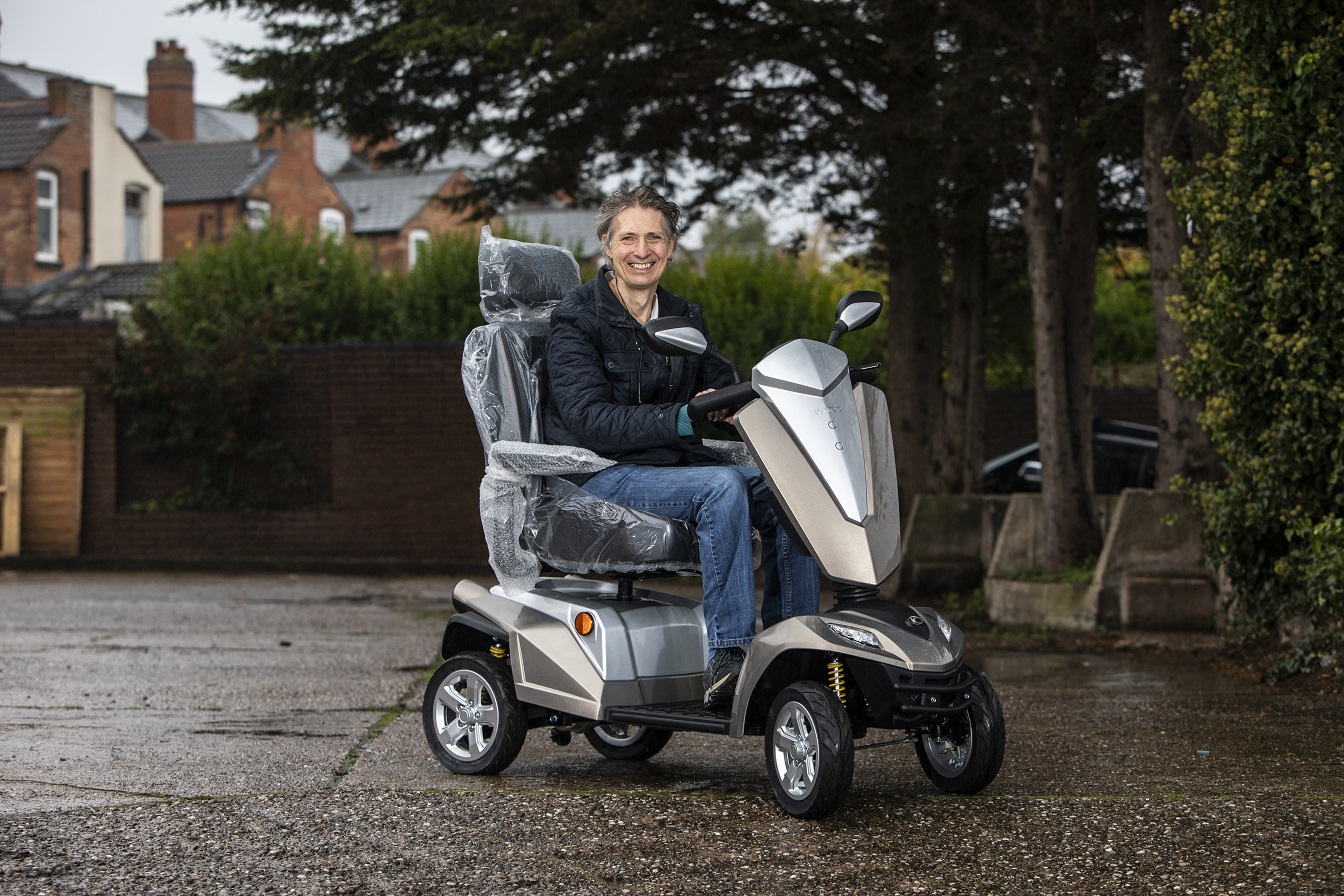 Weekly rental: £34.15
Product Weight: 138kg (21 stone 7lbs)
Product Range: 35 miles
Max User Weight: 200kg (31 stone 4lbs)
The Kymco Maxer ForU is the next generation when it comes to Class 3 scooters and you feel you're riding something modern as soon as you get going. There are a host of stylish features to enhance your everyday ride and some of the very best specifications you will find on a Class 3 scooter.
To begin with the Maxer 4U has an advanced oil dampened suspension which means you get an ultra-comfy ride. Not only that, there is also a contoured supportive seat with a breathable finish. The delta steering bar is fitted with high-visibility rear view mirrors as standard, and the automotive style dashboard has an easy to read backlit waterproof LCD display. Low battery consumption LED lighting is fitted to the front and rear to allow you to see and be seen. Most impressively, the Maxer can carry someone weighing up to 31 stone in weight. It's a big scooter that will carry a big person. The Maxer is the max in every sense.
Click here to find out more about this scooter
Invacare Orion Pro 4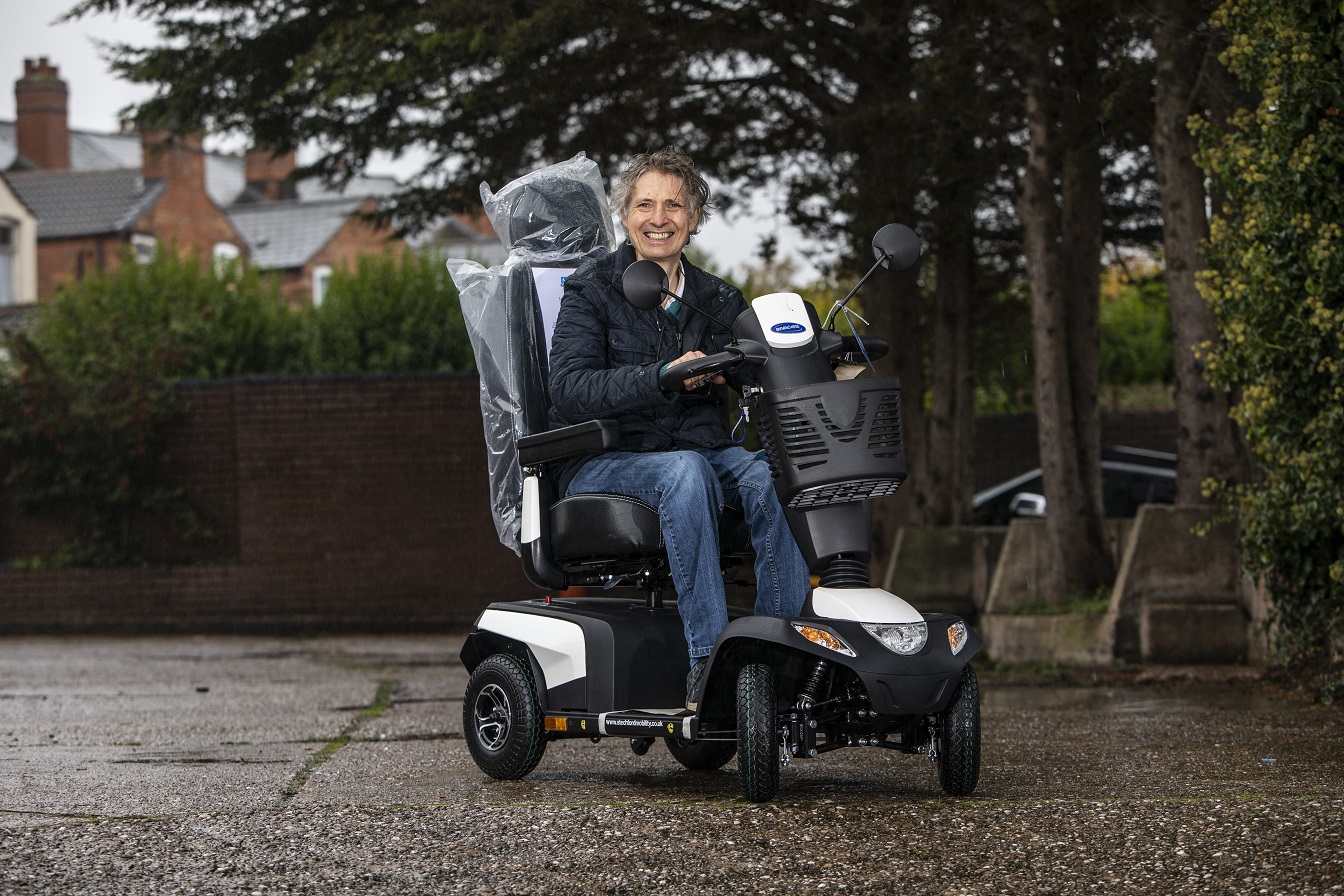 Weekly rental: £25.32
Product Weight: 126kg (19 stone 8lbs)
Product Range: 32 miles
Max User Weight: 160kg (25 stone 1lbs)
The Invacare Orion Pro 4 is an impressive Class 3 scooter with big wheels for overcoming larger obstacles, and an uprated suspension for getting over rough ground. In fact, the Pro 4 can tackle most types of terrain with comfort.
There's a powerful motor, suspended chassis and large wheels so you can handle obstacles such as kerbs, or uneven surfaces with ease. The advanced suspension system has been designed to bring better performance and give a smooth ride over a variety of surfaces and you feel it. In addition, the scooter features a powerful motor to ensure you get where you need to go in comfort and style.
It's ideal for longer trips into town or afternoons driving around the park. The new ergonomically designed Orion Pro 4 is a powerful scooter, ideal for users who need that extra power. It is a real Pro by name and by nature too.
Click here to find out more about this scooter
About the Scheme
The Motability Scheme enables you to exchange all or part of your mobility allowance for a mobility scooter, car or powered wheelchair. You can find out more about joining the Scheme here and you can use our search tool to browse the Scheme's full range of scooters.
Many thanks to Ideas in Action, a Motability Scheme dealership in Stechford, Birmingham, for helping us to bring these reviews to you.
Related articles
Test drive: Medium scooters put through their paces
What to expect if your mobility scooter or powered wheelchair needs a repair
Test drive: Large scooters put through their paces