Travelling if you have a disability can be a challenge but, with the right planning, anything is possible. In the UK, access provision is getting better all the time, which means arranging a dream trip is more achievable than ever.
To help you plan a great trip and make the most of your time away, Rough Guides accessible travel specialist Emma Bowler shares her advice and accessible travel tips.
1. Challenge your expectations
Gone are the days when a day out for disabled people meant a scenic drive or watching others having fun. How about white-water rafting at the Lee Valley Water Park or getting on the ice at the Ice Centre in Nottingham? The sky literally is the limit as you can learn to fly at Aerobility in Surrey or glide with Walking on Air in Kinross-shire. Of course, if you fancy just sitting back and enjoying a view, there's The View From The Shard – and what a view it is!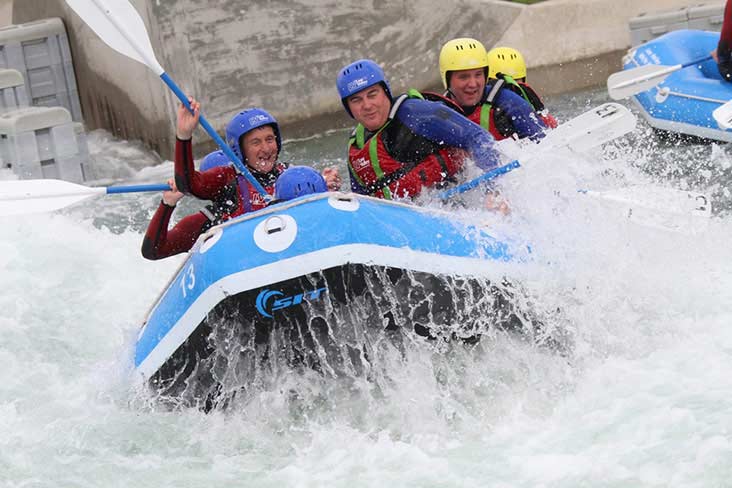 2. Get inspired
The Tourism For All and Open Britain websites are great places to start when you're looking for holiday ideas. They provide detailed information on the best attractions and places to eat and stay around the UK, as well as activities and events you can participate in. The regional tourist boards websites for England, Wales, Scotland and Ireland are similarly useful planning tools.
3. Book an accessible place to stay
Checking into pre-booked accommodation only to find that isn't as accessible as it claims can ruin a holiday. Fortunately, as well as Tourism For All and Open Britain, a number of booking sources help to filter according to your needs. Accomable, which was developed by two savvy wheelchair-users, allows you to book in 60 locations around the world. On the Disability Holiday Guide website, you can find places to stay and accessible tour operators plus transport options and holiday care.
4. Consider specialist tour operators
Specialist tour operators can arrange everything for you, including flight assistance, mobility equipment hire and adapted transfers. As well as hotel listings, the excellent Disabled Holidays website offers caravans and log cabins with hot tubs. Some tour operators, including Enable Holidays, provide extra support, such as help with getting around, getting into bed and medication.
5. Look for places with great facilities for disabled travellers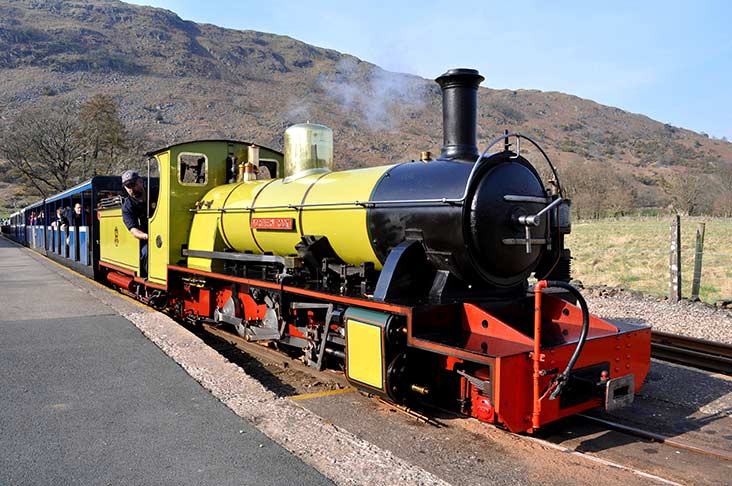 Attractions are becoming increasingly innovative in their efforts to woo disabled visitors. For example, you can board an accessible steam train at Eskdale Steam Railway, use a foot operated audio guide at Lincoln Cathedral or go on an adapted narrow boat at Llangollen Wharf. There are many more examples of great accessible attractions in the Rough Guide to Accessible Britain.
6. Make the most of reviews
The rise of review culture is a great thing if you have access requirements. With Tripadvisor you can search reviews for terms such as "disabled access" and see what people have said, which can be extremely helpful. You could also join the Facebook Accessible Travel Club and ask peers for their travel recommendations.
7. Avoid parking hassles
Don't dismiss public transport, as it can be a good option for disabled travellers. With a Disabled Persons Railcard you'll get 1/3 off fares for you and a companion. Buses are increasingly accessible and are a great way to travel around cities. So take a break from the car and find out if you are eligible for free or concessionary bus travel. There are also some accessible stations on the London Underground.
8. Hire your own set of wheels
If you don't lease a scooter or powered wheelchair through the Motability Scheme or don't want to travel with your product, you can hire one at your destination through Shopmobility or Accessible Countryside. The Disabled Ramblers and Tramper websites list places around the UK where All-terrain Tramper mobility scooters are available for hire. Countryside Mobility has a similar list, with beautiful locations around the southwest, the Cotswolds and Herefordshire.
9. Don't get caught out in London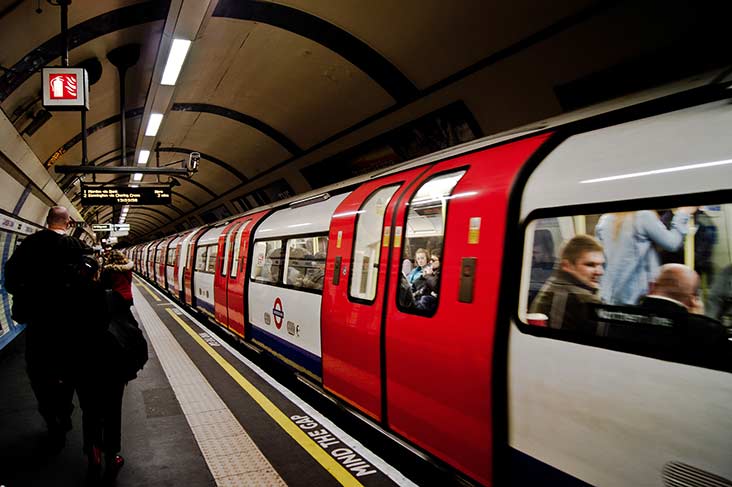 Our capital city is awash with fabulous, accessible things to do and see including the Cutty Sark, Queen Elizabeth Olympic Park, Royal Opera House and Spitalfields Market. But be warned: unlike the rest of the UK, certain areas in London have their own parking rules. There is also the congestion charge – customers travelling in a Motability Scheme car which is exempt from Vehicle Excise Duty (VED) won't need to pay or pre-register. Blue Badge holders will need to register and pay £10 for the Blue Badge discount in advance of your visit to drive in a congestion zone free of charge
10. Get the best deals
Any tourist attractions, theatres, concerts offer free entry for carers, if they don't advertise this fact it's always worth asking. Before you travel save some money by doing a quick online search for money off vouchers for shops, attractions and restaurants – offers for 30 or 40% off chain restaurants are not unusual. Try Groupon, moneysupermarket.com or vouchercodes.co.uk.
11. Call ahead
It sounds obvious but the devil is in the detail. Call the hotel or restaurant to check they have your must-have access criteria – for example, to make sure that lovely hotel pool has steps rather than a ladder or that the restaurant has an accessible toilet.
12. Discover accessible arts
Nowadays, National Trust and English Heritage properties are host to all sorts of exciting events including concerts and theatre. If music is your thing, check out Camp Bestival, V Festival, Glastonbury and Boardmasters where usually carers go free. For fans of the silver screen, getting a CEA card means you can take a carer for free, too.
Read more articles like this:
Image credits
We would like to thank the following individuals, companies and picture libraries for their kind permission to reproduce their photographs:
1. London Underground: Pixabay />CC0
2. Eskdale Steam Railway: Image by Ray Forster on Flickr (CC BY-ND 2.0)
3. BE2XG4: imageBROKER / Alamy Stock Photo
4. Rafting: Image by Department for Communities & Local Government on Flickr (CC BY-ND 2.0)