If you're in search of a day out that is accessible and dog-friendly, we've got you covered. There's an amazing variety of UK attractions that can be enjoyed by people with disabilities and their pooches. Learn all about Jane Austen with a range of accessible tours at a 19th-century period house (while your dog enjoys a bowl of water), navigate your way through an adventure park with your pooch at your side or let your dog run free in an arboretum – well, two-thirds of an arboretum, anyway!
Rough Guides writers Emma Field and Aimee White have tracked down five of the best accessible places that you can visit with your dog.
Westonbirt Arboretum, Gloucestershire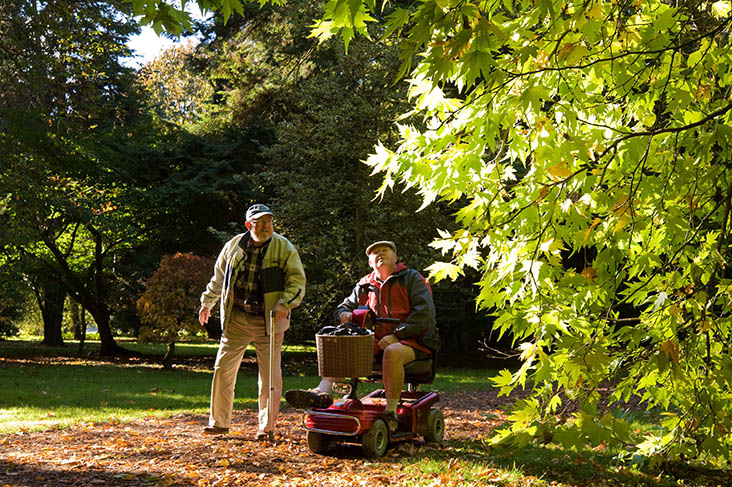 Is there a better place for walkies than Westonbirt, The National Arboretum, where two-thirds of the arboretum is open to dogs? Among the 15,000 specimens and 2500 species from around the world, look out for the colourful collections of Japanese maple cultivars, a 2000-year-old lime tree and 140 champion trees – the largest trees of their species in the British Isles. The sights, sounds and smells are delightful for all visitors, canine and human!
Leashed dogs are allowed in the central downs area; unleashed dogs can run free in Silk Wood. Only assistance dogs are allowed in the Old Arboretum, where you'll find three short trails with benches and hard surfaces. Wheelchairs and mobility scooters need to be booked in advance for a time slot of 2.20pm or earlier. Don't forget to take advantage of Westonbirt's complimentary ticket policy for personal assistants.
Landmark Forest Adventure Park, Inverness-shire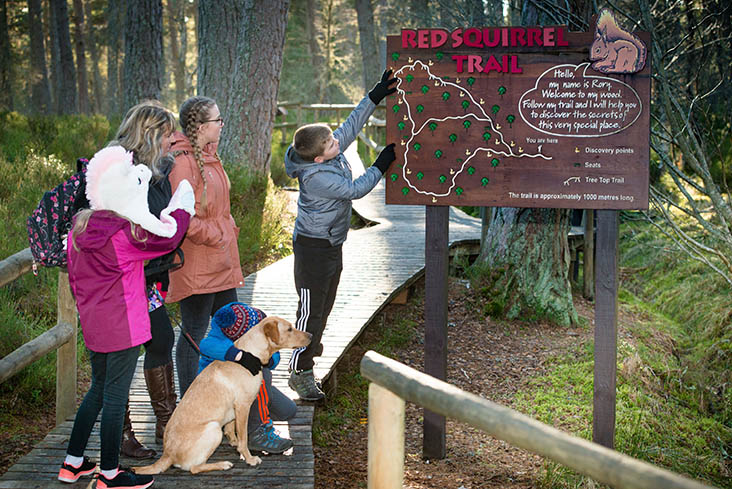 If you've got a penchant for theme parks and a well-behaved dog that loves to be by your side, Landmark Forest Adventure Park could be the dog-friendly accessible day out you've been looking for! There are enormous animatronic dinosaurs, crazy cabins where the usual laws of physics do not apply, and a tropical hot-house filled with parakeets, exotic flowers and the soothing sounds of cascading water.
Dogs must be kept on leads and can't go on the rides. Visitors who are registered disabled get discounted tickets and complimentary entry for an accompanying carer (proof required). Most areas are wheelchair accessible, apart from the Forest Tower, Wild Water Coaster, ropes-courses, Skydive and Ant City. There are a limited number of wheelchairs available to loan at the park but they can't be taken to or from the car park. There are three accessible toilets on site: one at the Foresters Restaurant, one next to the Xplore Store and one by The Pie Shack.
Blists Hill Victorian Town, Shropshire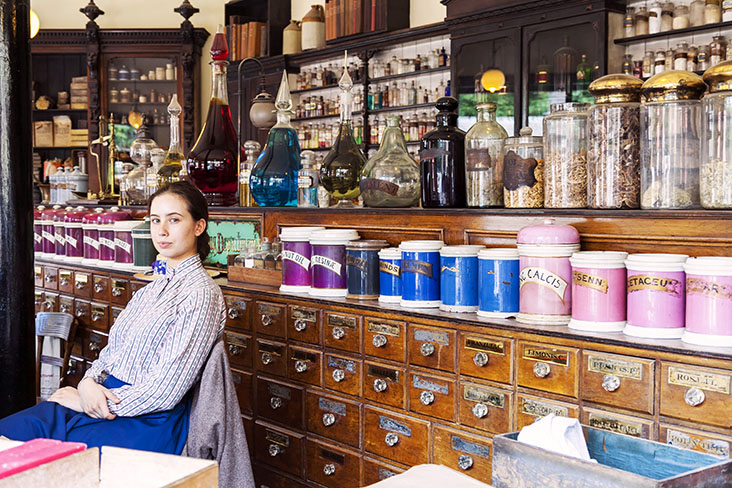 Blists Hill Victorian Town is the only one of the ten Ironbridge Gorge Museums to welcome dogs. This recreation of a Victorian town is almost as good as a time machine, taking visitors back to when Queen Victoria ruled Britain and half the world – apart from the ramps, dropped curbs and dogs' water bowls scattered throughout! With Rover by your side, you can watch molten iron being poured in the Foundry, marvel at the wacky remedies on sale in the pharmacy and feast on a selection of 19th century-inspired sweets.
Just remember to bring your lunch with you as dogs aren't allowed in the cafés and exhibits that sell food. Dogs also aren't allowed at any evening events. Also bear in mind that there's a steep hill in the middle of the town (an incline lift is available) and some historic buildings aren't accessible for visitors with limited mobility. There is an accessible toilet, a lift in the main entrance building and ask to use the bottom gate to exit the museum.
Scarborough Castle, North Yorkshire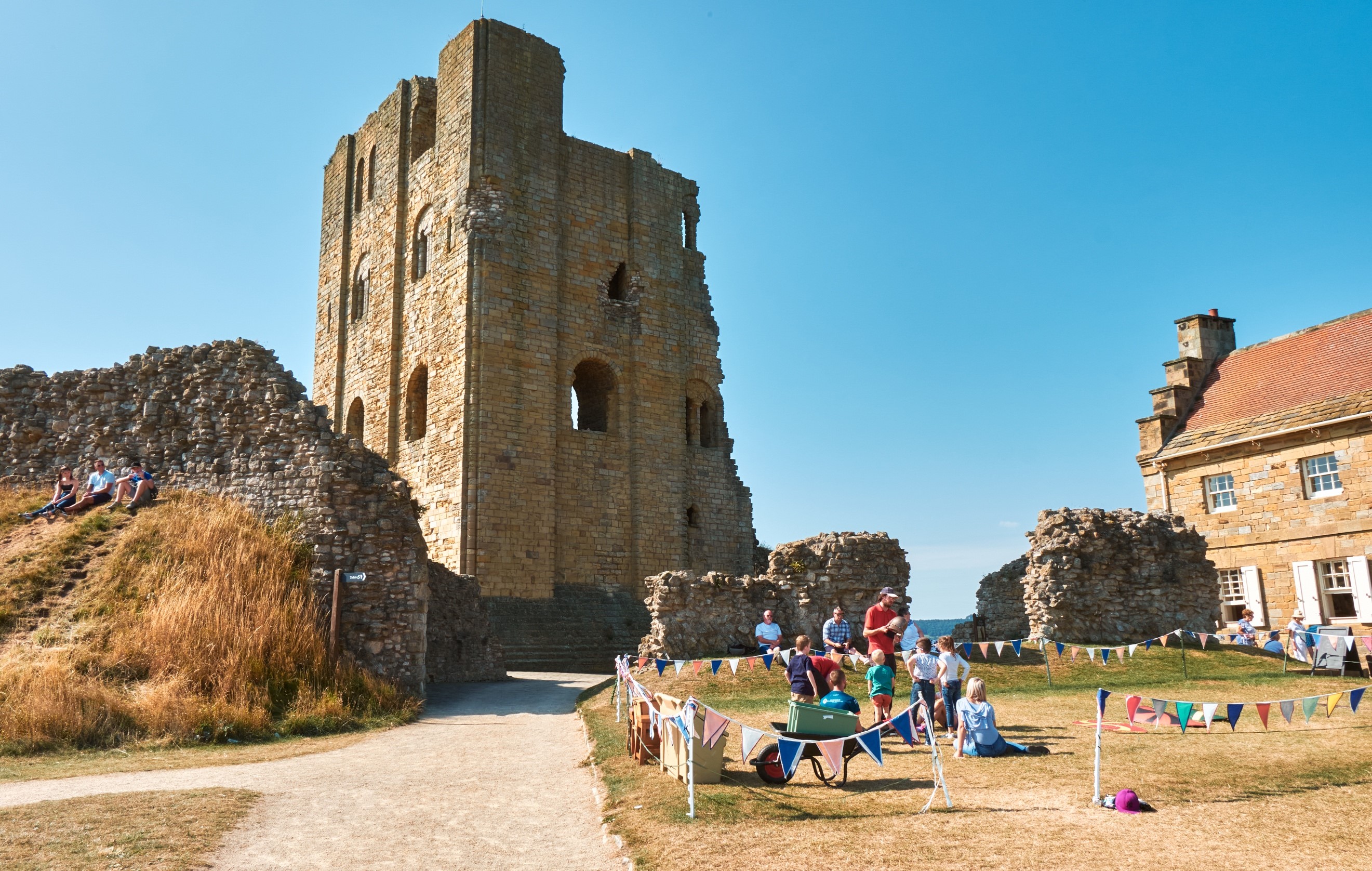 With a 3000-year-old history and dramatic seafront position, Scarborough Castle makes for one of the most striking days out in the UK. History buffs will enjoy an afternoon at this ancient site, which has welcomed everyone from Romans to Royals.
Despite its position on a rocky promontory, the site is wheelchair accessible with smooth gravel paths; however, the Keep is only accessible via steps. Leashed dogs are welcome and can enjoy sniffing around the grassy headland. You can find out everything you need to know about Scarborough Castle's history with braille guides, tour transcripts, touch-screen virtual tours and audio tours with hearing loops available. There are also disabled parking and toilets.
Chawton House, Hampshire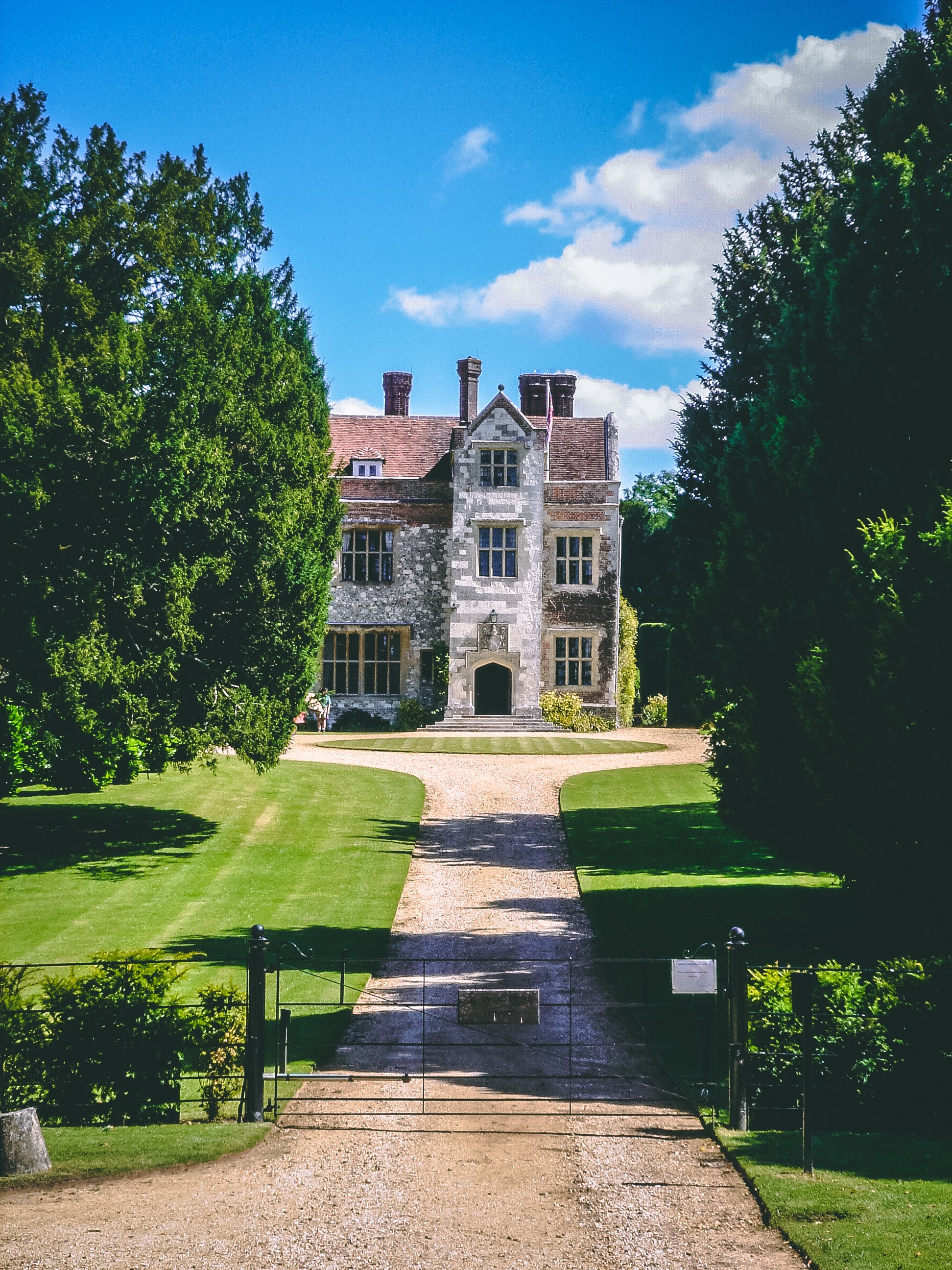 Enjoy a slice of Jane Austen-mania at Chawton House, Hampshire. Referred to as the 'Great House' in the famous novelist's letters, this was where her brother resided and herself, her mother and sister often visited (they lived a short five-minute walk away) during the 19th century.
Visitors who are registered disabled get a discounted ticket and complimentary entry for an accompanying carer, with accessible parking located next to the house. Disabled visitors can access the ground floor Library Reading Room, the Great Hall, Old Kitchen and peaceful Library Terrace Gardens. Assistance dogs are allowed in the House and Garden, and all dogs on short leads are allowed in the gardens and outside the tearoom (where they can enjoy a fresh bowl of water!).
Image Credits
Rough Guides would like to thank the following individuals, companies and picture libraries for their kind permission to reproduce their photographs (in order of appearance on the web page):
Header image: © Forestry Commission Picture Library/Isobel Cameron
Westbonbirt Arboretum: © Forestry Commission Picture Library/Isobel Cameron
Landmark Forest Adventure Park: © Captivating Photography/Landmark Forest Adventure Park
Blists Hill Victorian Town: © Shutterstock
Scarborough Castle: © Shutterstock
Chawton House: © Shutterstock
Related Articles
A guide to taking your dog in the car
Planning a staycation? Explore the nine best UK scenic drives
All you need to know about what3words