When the Christmas festivities fizzle out, things can feel a little flat. But planning a short break or a fun day trip is bound to lift your spirits. From outdoor adventures to culture-packed city breaks, we've picked six of the top accessible trips and activities around the UK, perfect for banishing those post-holiday blues.
With the Covid-19 pandemic still ongoing, it is useful to note that the majority of these activities are all outdoors with plenty of space. They are suitable for all visitors, depending on what you are comfortable with during this time.
1. Best for art lovers: have a creative escape in Aberdeen, Scotland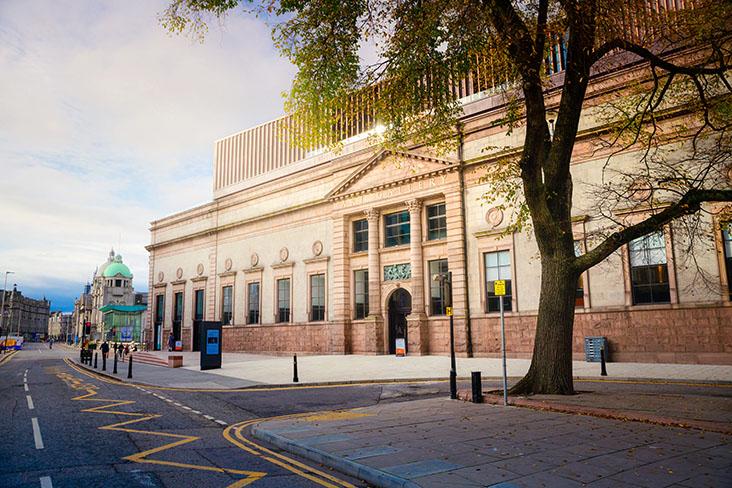 Aberdeen Art Gallery
Get inspired with a trip to Aberdeen, one of the UK's most creative (and underrated) spots. There are arty experiences to be had right across the city, and a great place to start is the outdoor Sculpture and Curios Trail. The route wiggles across Aberdeen, taking visitors from equestrian statues and giant granite lions to psychedelic murals and contemporary sculptures. There are 24 installations in total, and 23 of them are accessible to wheelchair users.
Beyond that, the Aberdeen Art Gallery is a must-visit. Outside, the striking Neo-Classical building is a landmark in itself. Inside, it houses a collection spanning seven centuries, ranging from well-known masters like Monet to titans of modern sculpture such as Barbara Hepworth. Lifts take visitors to all floors, each of which has level access, and there's also a Changing Places toilet. For those with additional needs, the museum has Quiet Time sessions on Monday afternoons.
2. Best for a little luxury: escape to Chewton Glen in the New Forest, England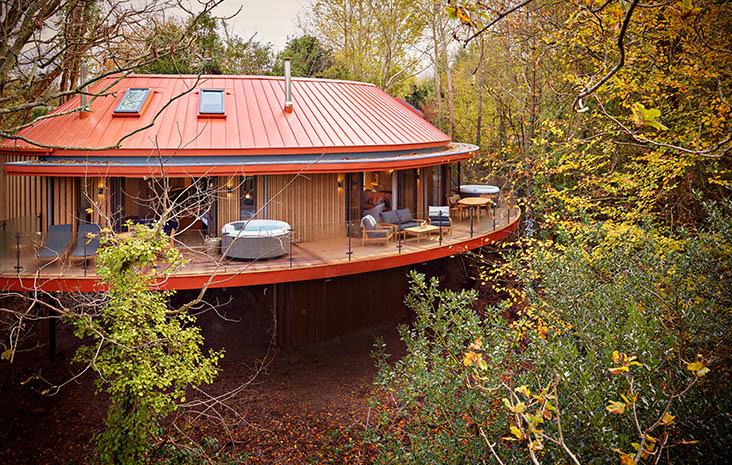 The Yews Treehouse, Chewton Glen
The lodgings at Chewton Glen are pretty much fit for a king, and a short stint here will leave you feeling rejuvenated. The estate is tucked away in Hampshire's bucolic New Forest, with country-style rooms packed full of plush furniture and carefully selected artworks. There's also a swish spa and a dining room serving up artfully plated, seasonal dishes.
A string of tree houses is the highlight. The floor-to-ceiling glass and sprawling terraces provide views out onto a leafy canopy, while wood burners ward off the January chill.
The main lodge has a level entryway, and the treehouses have roll-up access too. There are disabled parking spaces right on the doorstep, while a selection of wheelchair-friendly rooms have wider doors, low-level switches and grab rails in the bathroom. Both the indoor and outdoor pools have a hoist for access too.
3. Best for foodies: have a culinary break in Monmouthshire, Wales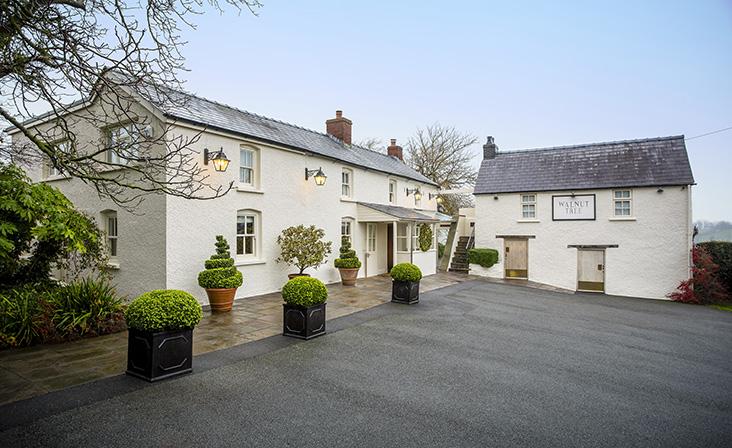 The Walnut Tree
If you've got room in your belly after all that festive grub, then set your sights on Monmouthshire, Wales' foodie capital. This region of the country is awash with Michelin-starred restaurants, produce markets, hip coffee spots and even vineyards.
Make time for the little market town of Abergavenny, which packs some serious fine dining into its modest limits. The Michelin-starred Walnut Tree whips up elevated dishes from top-notch British ingredients and it's wheelchair accessible. You'll also find plenty of gourmet treats at the Abergavenny Artisan Market, which takes place on the fourth Thursday of each month.
A 30-minute drive southeast is Monmouth, whose shining star is The Whitebrook and its posh, Wye Valley-inspired cuisine (there's level access from the rear car park). The Ancre Hill Vineyard is known for its first-rate organic and biodynamic wines and it produces everything from pinot noir to sparkling rosé. The estate also offers guided tours and tastings, and the tastings take place at The Cellar Door which has level access.
4. Best for stargazing: visit the Kielder Observatory in Northumberland, England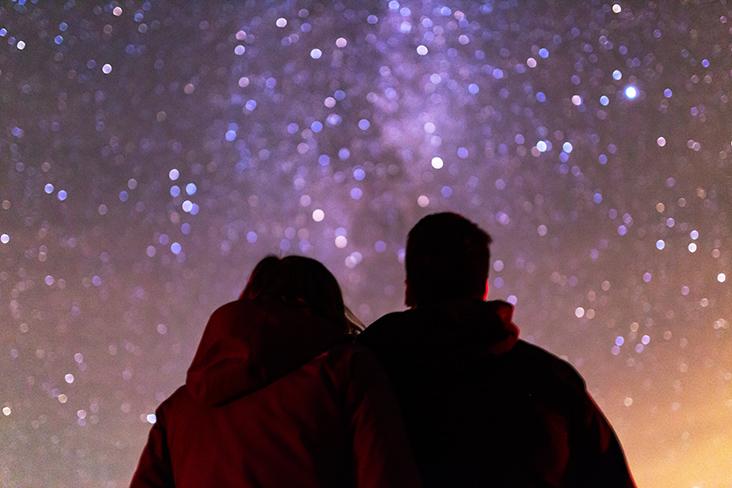 Seeing the stars from Kielder Observatory
When it comes to stargazing, few spots in the UK rival the enormous Northumberland International Dark Sky Park. And, within the leafy park, the best place to drink in stellar nighttime displays is the Kielder Observatory.
Nightly events at the facility guide budding astronomers as they gaze up at the cosmos. They typically include a tour of the observatory, followed by time spent poring over the night skies with the site's state-of-the-art telescopes.
Most of the telescopes have level access and one of them (the Sir Pat 16") has a low mounting especially for wheelchair users. The facility also has special parking arrangements for those who aren't able to walk the track from the usual parking area to the observatory. There are Relaxed Astronomy events for those with additional needs too.
Do note that the Kielder Observatory is very busy and events are already selling out for the first quarter of 2022, especially at the weekends and during the school holidays. Make sure to book in advance through the website to avoid disappointment. 
5. Best for outdoorsy types: explore Cairngorms National Park, Scotland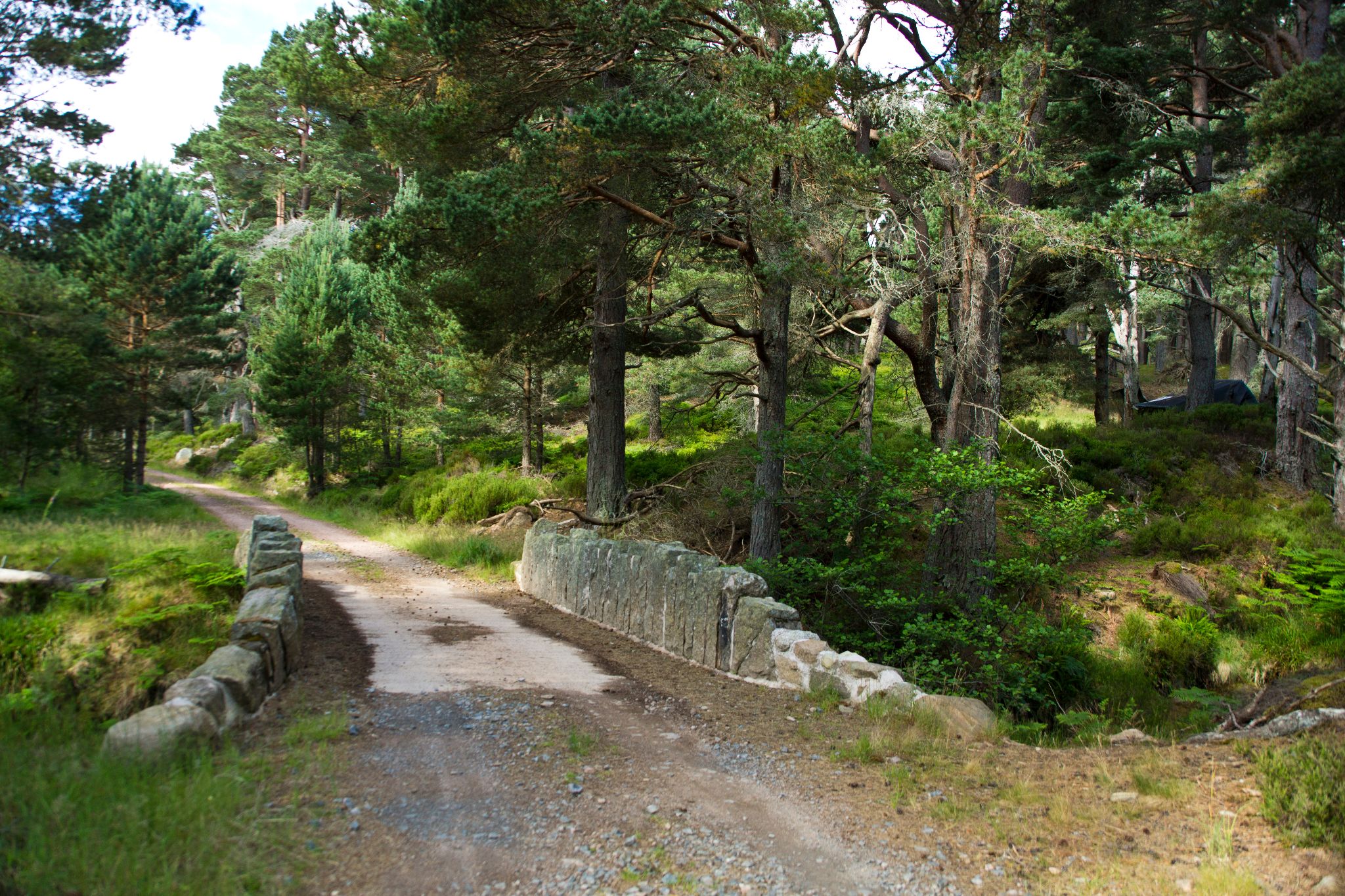 Accessible track in Glen Tanar National NR
There's no better way to blow off the after-Christmas cobwebs than to strike out into one of the UK's national parks. The Cairngorms are a real stunner, with a landscape that's made up of heather moorland, wetlands and woods.
Accessible trails wind through the landscape. Some of the best can be found in the Glen Tanar National Nature Reserve, which sits within park limits and is made up of beautiful Caledonian pine forest. The Visitor Centre here has disabled toilets and parking, and plenty of info on the most wheelchair-friendly routes through the wilderness.
Adventure Unlimited also typically organises in-park activities for those with additional needs.
6. Best for history buffs: visit the Titanic Belfast, Northern Ireland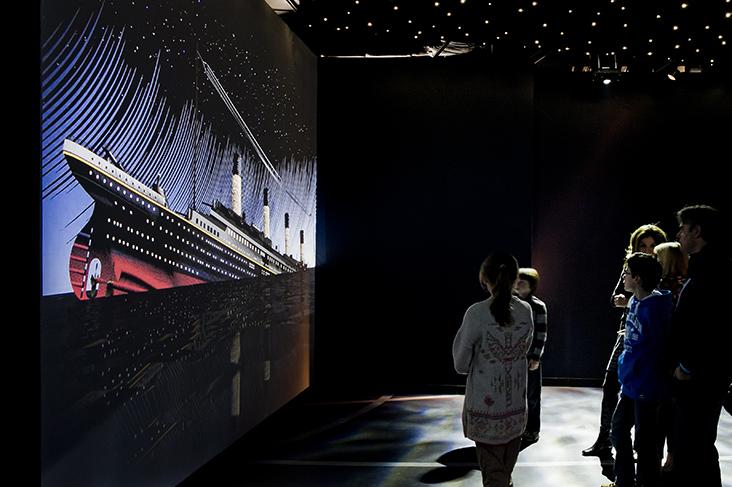 Titanic Belfast exhibit
Just under a decade old, the Titanic Belfast museum is the city's crowning jewel and a must-visit for history lovers. It's set in a head-turning, star-shaped building (a nod to the White Star Line shipping company). The inside is crammed full of exhibits tracing the history of the ship, from its beginnings in Belfast to its fated maiden voyage. You can expect immersive installations which include a ride that takes visitors to a city shipyard (there's a wheelchair accessible car) and a replica Titanic suite.
Carers go free at Titanic Belfast and each of its four entrances has level access. There's also an Autism Sensory Guide (intended to help visitors with additional needs familiarise themselves with the space and exhibits before they visit), plus ear defenders and black-out tents on hand. Free audio-described guides are available for visitors who are blind.
Related articles
Accessible spots for rainy days
5 accessible days out that carers love
My favourite Scottish drives: an accessible road trip at the Three Lochs Forest Drive
---
Image Credits
Rough Guides would like to thank the following individuals, companies and picture libraries for their kind permission to reproduce their photographs (in order of appearance on the web page):
Header image: Accessible track in Glen Tanar National NR: © Stephen Whitmarsh/Shutterstock
Aberdeen Art Gallery: © Visit Scotland/Visit Aberdeenshire
The Yews Treehouse, Chewton Glen: © Chewton Glen
The Walnut Tree: © Walnut Tree
Kielder Observatory: © Kielder Observatory
Accessible track in Glen Tanar National NR: © Stephen Whitmarsh/Shutterstock
Titanic Belfast: © Chris Hill/Tourism Northern Ireland