Days out with those who have a disability or special needs can sometimes be exhausting for carers and parents. To provide a helping hand, Rough Guides have picked some activities and attractions that go the extra mile for carers.
Whether it's allowing free entrance for two helpers (rather than the usual one) so that they can share the load, or providing trained coaches and volunteers to give the carer a break, we've chosen a range of activities that should be great fun and relaxing for everyone.
1. The Eden Project, Cornwall
Winner of the 2017 Inclusive Tourism Award, Cornwall's wonderful Eden Project makes a great day out for anyone, but is particularly good for those with disabilities. Located in a former clay pit, its giant domes filled with tropical and Mediterranean plants were designed and built with disabled access and special needs in mind.
Despite being built on very steep land, there is wheelchair access to almost all parts of the site, plus excellent parking and toilet facilities – and, of course, carers get in for free.
But what makes the Eden Project really stand out from a carer's point of view is that anyone with sensory or mobility needs can book a dedicated volunteer to help out during their visit. The volunteers are trained to help with all sorts of issues – they'll even come and meet you at the car park and help you down the steep slope to the entrance.
In addition, trained staff run free relaxed sessions, in conjunction with the National Autistic Society and the Sensory Trust, for those on the autism spectrum, so carers can take a back seat for a while.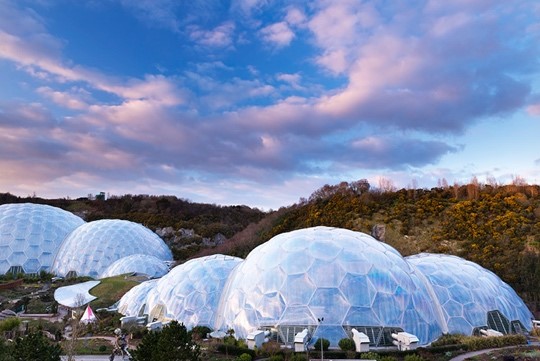 2. Snowzone, Milton Keynes  
Ever fancied skiing but thought you'd never be able to do it? Well, head to the Snowzone in Milton Keynes and have a go. Experienced and qualified coaches here provide expert tuition and guiding for skiers of all levels (beginners to semi-pros) and of all abilities.
They have plenty of equipment such as sit skis and stand-up riggers available, so that those with mobility issues can get out on the slopes – either on their own or with assistance.
In addition, dedicated coaches can help those with special needs, so carers can do some skiing themselves.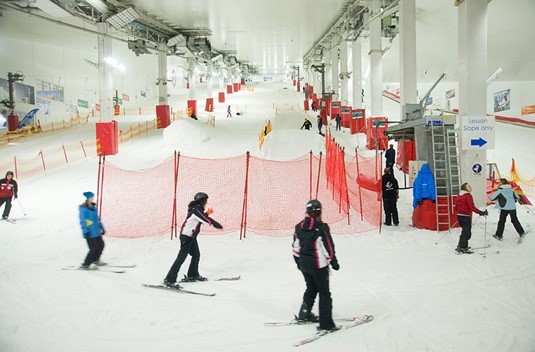 3. Anglesey Abbey, Cambridgeshire
Many attractions around the country offer free entrance to one carer, but the National Trust are unusual in that all its properties offer free entry for up to two helpers. This is particularly useful for families, so that both parents can enter for free with a disabled child, allowing more flexibility for the carers and more assistance for those with mobility issues.
National Trust properties often have wheelchairs and mobility scooters available to borrow, though they may only have one or two and at busy times these can get booked up. Anglesey Abbey in Cambridgeshire is particularly good as it has seven powered mobility scooters available, allowing greater independence for those with mobility issues.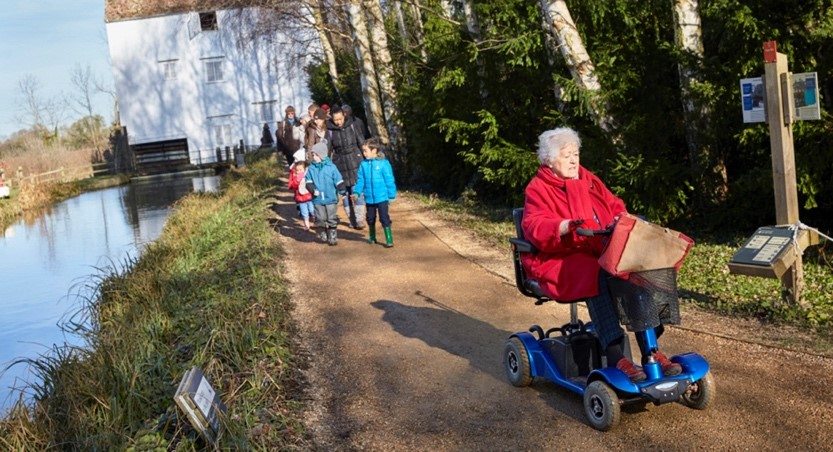 4. Warrington Play and Sensory Centre, Warrington
Warrington Play and Sensory Centre is a purpose-built play area for those with a disability or special needs. It's a wonderful facility, with a soft-play area and trampoline zone, where disabled children and adults can let their hair down and play. A quiet area and a sensory zone provide more chilled activities, and there are plenty of staff on hand to help carers out.
In addition, the centre runs carers' coffee mornings and support sessions, including a weekly chat and play session with organized activities.
5. The Odeon cinema, nationwide
Many cinema chains have special performances for those with sensory difficulties. The Odeon has more than 90 screens around the country that show autism-friendly screenings of the latest blockbusters once a month on a Sunday morning.
During these screenings, the cinemas are specially adapted for those with heightened sensibilities, with lights and noise levels kept low – and no trailers or adverts shown with loud bangs and flashing lights that may upset sensitive viewers.
The screenings are very relaxed: guests can get up and walk around, or leave the cinema for a while if they need to, so that carers can watch the film themselves and not worry about disturbing other viewers. In addition, carers and helpers accompanying someone with a disability get free entrance to the film themselves.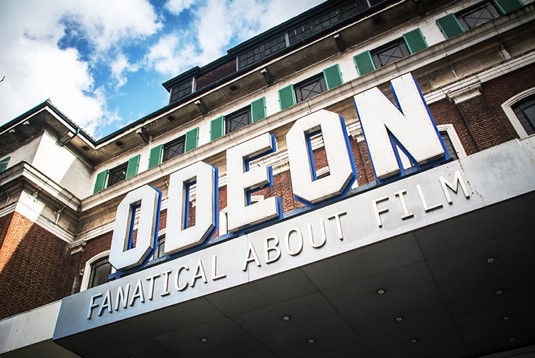 For other inspiration on great days out around the UK, including some accessible trails, see The Rough Guide to Accessible Britain.
The Motability Scheme enables disabled people and their families to access a brand new car or scooter, by exchanging their mobility allowance to lease the vehicle of their choice. Find out more:
Image credits
Rough Guides would like to thank the following individuals, companies and picture libraries for their kind permission to reproduce their photographs (in order of appearance on the web page):
Header image: © National Trust Images/Arnhel de Serra
The Eden Project: © VisitBritain/Adam Burton
The Snowzone: © Alamy Stock Photo
Anglesey Abbey: © National Trust Images/Arnhel de Serra
The Odeon: © Shutterstock 
Related articles
7 of the best sensory gardens in the UK
12 greatest accessible trails across the UK
My favourite beach for wheelchair access