With awe-inspiring coastlines, rural pathways and National Trust hotspots, the UK is home to a variety of incredible outdoor options for all abilities. If you're planning to embrace the great outdoors, we've got you covered – Rough Guides' writers Helena Smith and Aimee White have selected the best accessible routes in the country.
The routes recommended in this article include flat paths – making it a much easier option for those who use wheelchairs, scooters or other mobility aids – while friends and family can easily join on foot and bicycle too.
Coastal paths – for days out beside the seaside
Whether you want to follow the signposts or go your own way, the following selection of routes will see you soak up the best coastal spots in the UK. 
Devon
1. Tarka Trail
Named after the much-loved children's book Tarka the Otter, the dune-lined Tarka Trail is part of a 180-mile network of paths on the north Cornwall coast. The route starts at Fremington Quay and then heads east along the River Taw to the sand dunes, where you may spot egrets, spoonbills and kingfishers. This route has easy flat level surfaces (ideal for wheelchair users) and no gates, steps or stiles.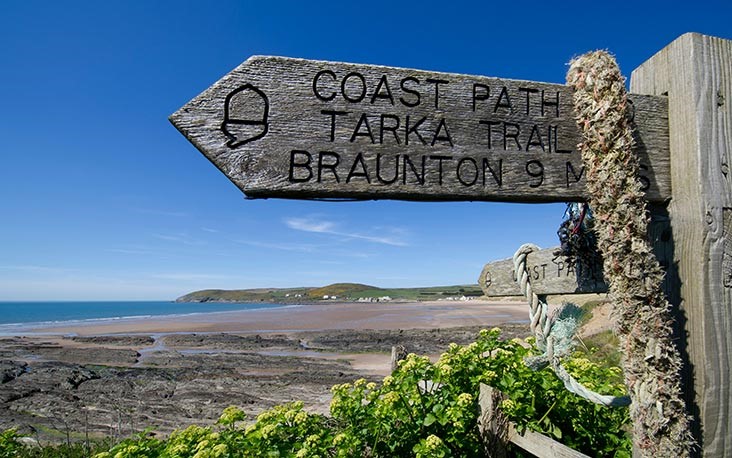 Wales
2. Millennium Coastal Park
Located on the Burry Estuary in South Wales, the Millennium Coastal Park enjoys magnificent views of the fabled Gower Peninsula. Find out more about the regeneration of this former industrial area at the Discovery Centre at the North Dock at Llanelli and then explore thirteen miles of accessible trails, stretching from Bynea in the East to Pembrey Country Park in the West.
Yorkshire
3. Ravenscar
For a coastal walk with all the trimmings, don't miss Ravenscar. Situated on the east coast of Yorkshire, this clifftop walk is a great place to spot various birdlife and wildlife. Pause along the route to look over Robin Hoods Bay and take in the sweeping vista out towards the North Sea. There are 'Trampers' (electric all-terrain mobility scooters) available to hire from Ravenscar Visitor Centre, but note they are only available on Fridays.
Also try: The Sutton Bank National Park Centre offers dramatic views over the Vale of Mowbray and the Vale of York, and has Trampers available to hire Monday to Thursday.
Forest paths for tree-lovers
Venture deep into the forest and enjoy being amongst a variety of trees, from tall pines to full conifers. 
New Forest
4. Blackwater
Blackwater's Tall Trees Trail is a 1.4 mile route that starts and finishes at the car park. The paths are either gravel or a firm surface level, and sensory information boards means you can find out all you need to know about the 19th-century conifers, Douglas fir trees and huge redwoods planted here. This route will also see you pass by an Arboretum, which houses trees from all around the world.
Scotland
5. Glenmore Forest Park
Sitting at the heart of the Cairngorm National Park, around six miles east of Aviemore, Glenmore Forest Park features one of Scotland's few remaining tracts of ancient Caledonian pine forest.
There's a red waymarked trail (Loch Morlich Circular) which does have some uneven sections that are prone to puddles on rainy days, but there are accessible toilets by the car park and benches along the route. There's also a Blue Waymarked trail to the Green Lochan with a gentle gradient; most wheelchair uses should also be able to go over the wooden cross-drains. Lastly, there's the Yellow trail, with relatively smooth and firm surfacing.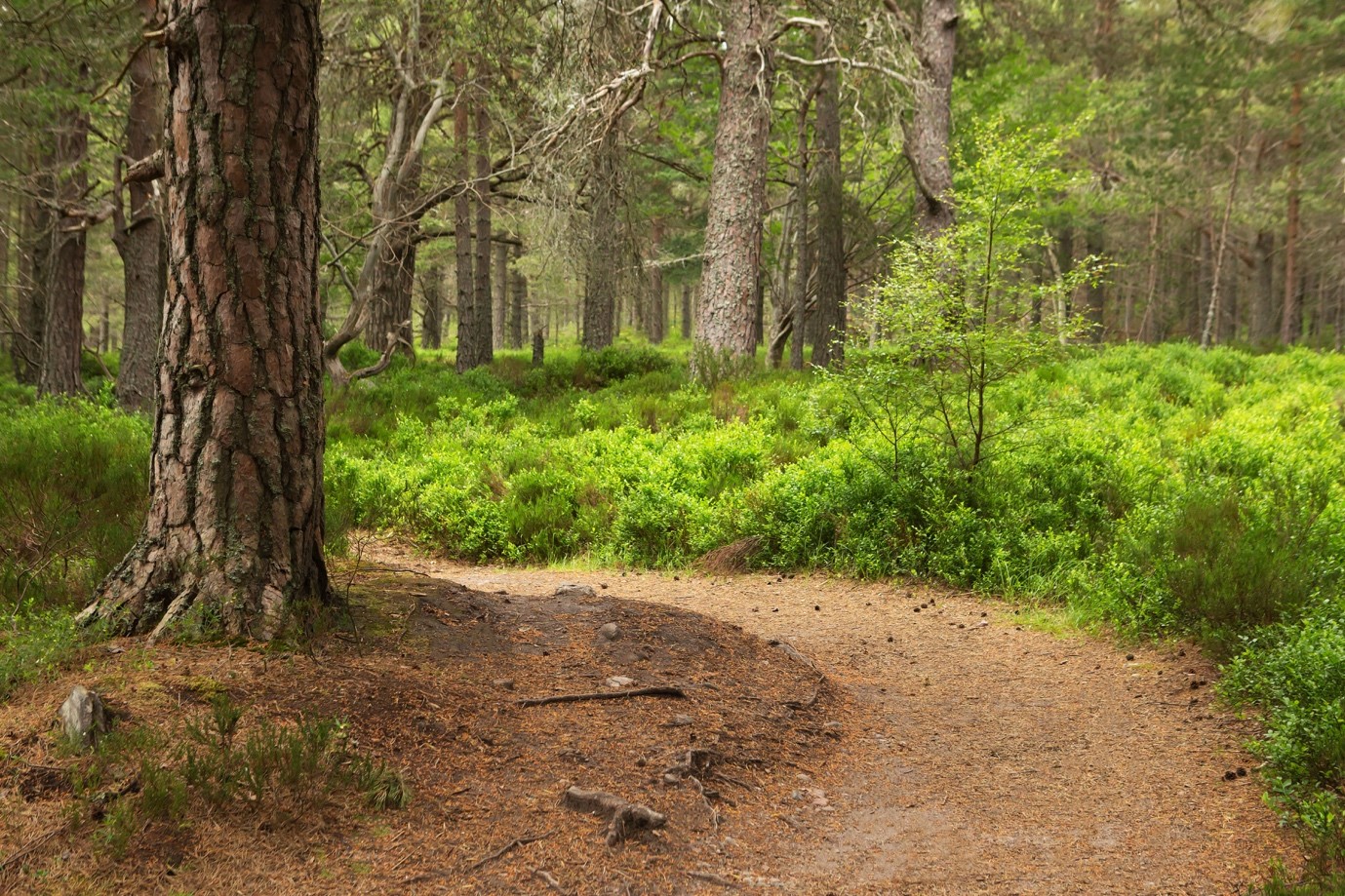 Also try: Also try: There's further woodland walking at the Garwnant Forest Visitor Centre in the Brecon Beacons in Wales, and at the Yorkshire Sculpture Park, where tree-lined paths take you on an artistic odyssey.
Peaceful lakes and towpaths
Embrace tranquillity in Cragside and reflect by the lake at Dol Idris.
Wales
6. Dol Idris
North Wales' Dol Idris sits in the foothills of the impressive Cadair Idris mountain in Snowdonia National Park. Its first accessible trail, a circular route around Dol Idris Lake (0.6km), shares its space with salmon, dipper and grey wagtail. Meanwhile, its second accessible trail, the Parkland Circuit (0.8km), features a ruined building that is connected to the naming of Dol Idris. You can combine the two trails for a longer route.
Northumberland
7. Nelly's Moss lakes walk, Cragside
Take your time trailing around Nelly's Moss lakes walk, a National Trust-owned site. This flat walk covers two of Cragside's historic lakes, created in Victorian times to supply water and power to the main house and gardens (where you can also visit). Follow the blue waymark discs to navigate; there's an alternate route option for wheelchair users. The Lady's Walk (1.6km) is a circular route around the tranquil Tumbleton Lake, and keep your eyes peeled for frogs, toads and herons!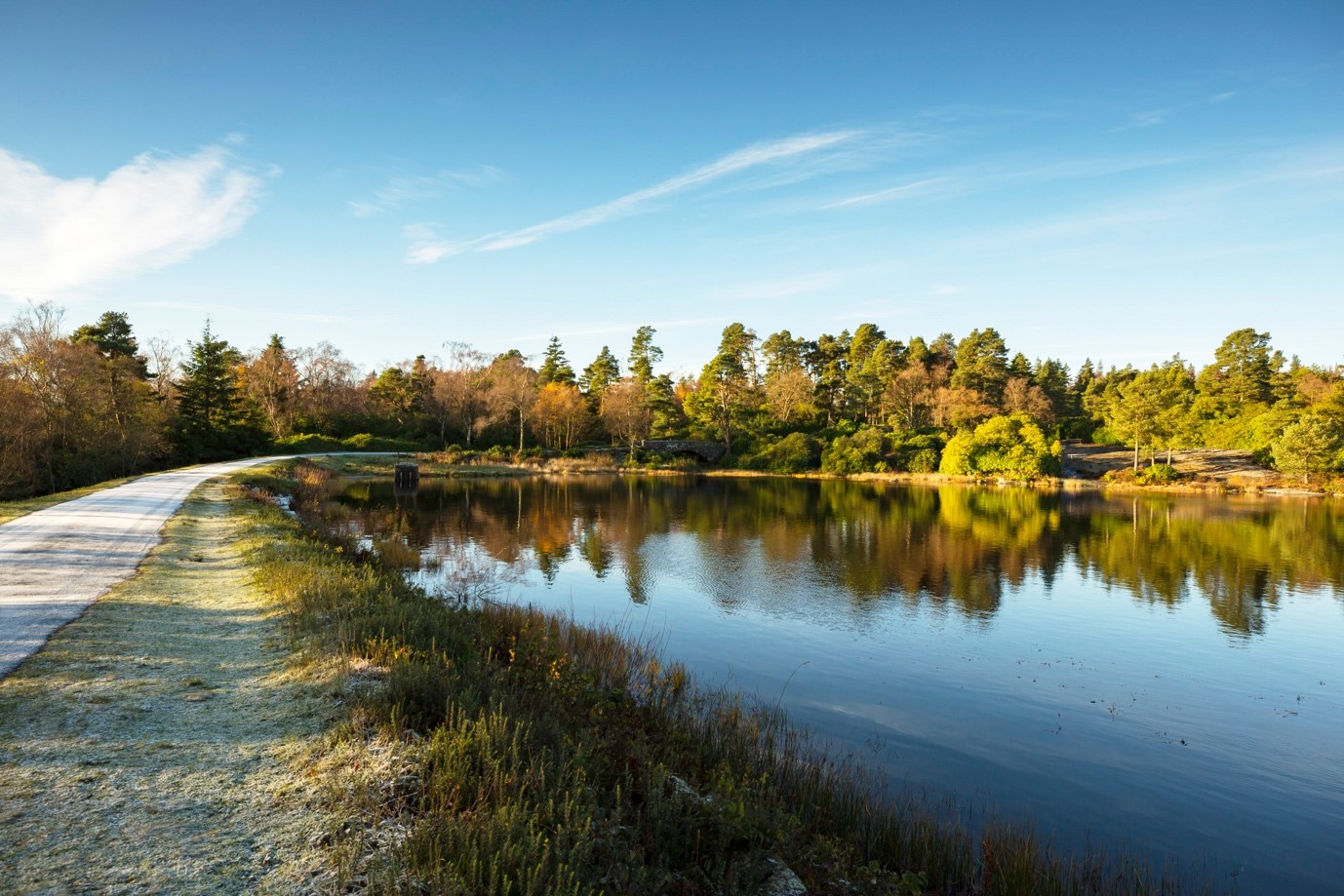 Also try: Kielder Water is home to Europe's largest man-made lake, while Embleton and Newton Links is another National Trust site with an accessible wildlife-viewing spot.
Historical routes to take you on a journey back in time
From Jacobean estates to x marshland, head back to yesteryear on these routes.
Norfolk
8. Blickling Estate
Blickling Estate was the birthplace of Anne Boleyn in 1501. The Jacobean mansion and impressive garden is one of the most grandiose historic routes to take in Norfolk. With a whopping 4600 acres to explore, this historic place is set in the Bure meadows. There's a multi-use trail and you ca ask for a map with accessible routes, all of which can be accessed all year round.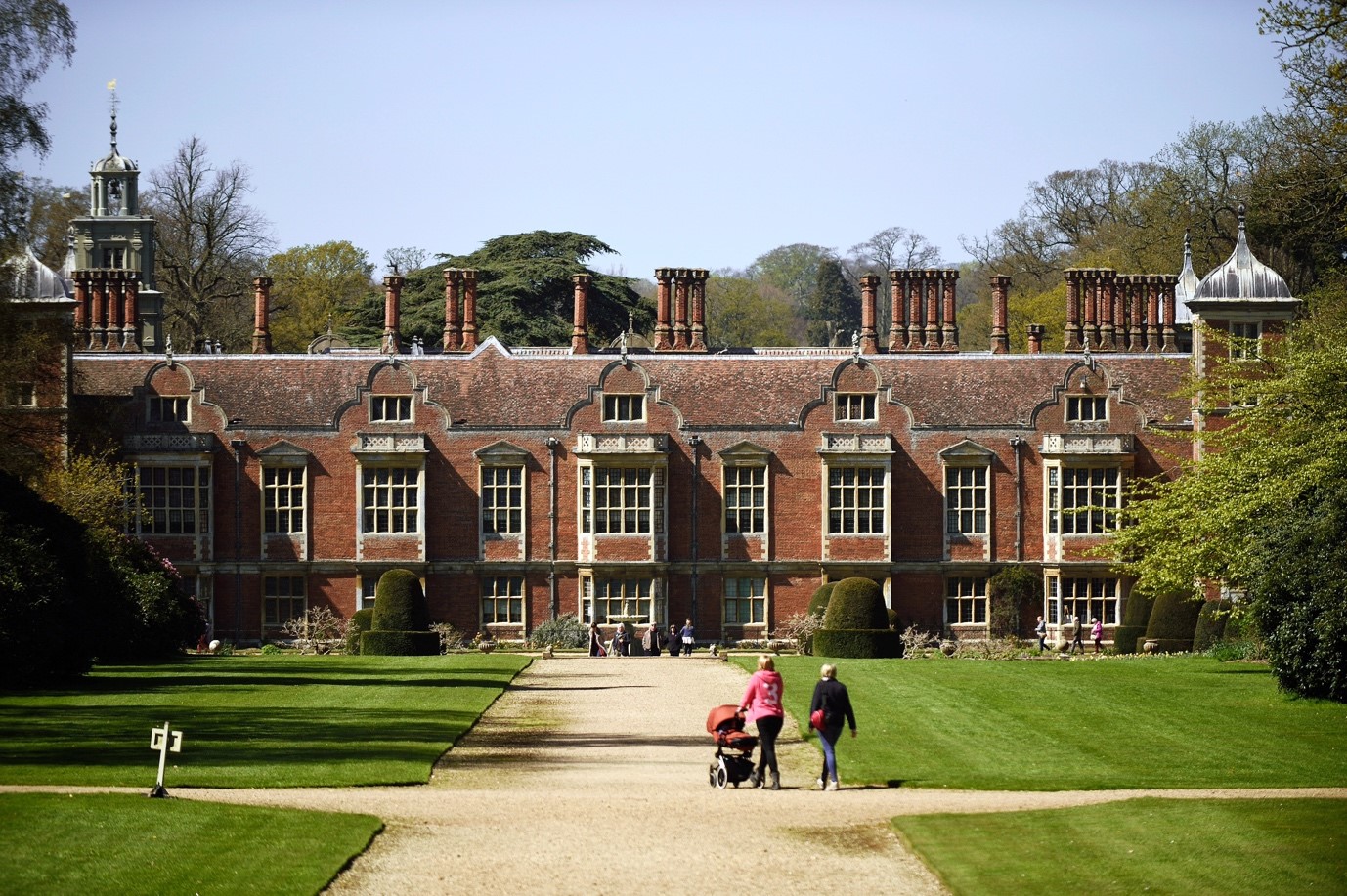 Scotland
9. Flanders Moss
A remnant of the marshland that covered this area till it was drained in the eighteenth-century, Flanders Moss sits ten miles west of Stirling. The level route, just over half a mile long, on boardwalks and aggregate path allows you to get up close to sphagnum moss, dense peat, lizards and adders. Information boards fill you in on the prehistoric people who once made the bog their home.
Also try: History buffs can try the Eton Walkway, a two-mile trail around some of the landmarks in this ancient town, or the Weymouth Railway Route, where you can uncover railway heritage, as well as the ancient legacy embedded in the fossils of Chesil Beach.
Nature trails – get in touch with your wild side
Uncover Bronze Age landscapes, rare species and old railway lines with these nature trails.
Birmingham
10. Hill Hook
Although Hill Hook is surrounded by a residential area, you'll truly feel like you've escaped into another world at this nature reserve. The grassland, scrub and dry woodland, and open water and marsh woodland habitats means there's a range of wildlife and birdlife to spot here all year round. While the route isn't fully accessible, there is a pleasant path around the top of the mill pool.
Suffolk
11. Knettishall Heath 
First created over 4000 years ago, the diverse landscape at Knettishall Heath champions biodiversity with its woodland and riverside meadows. There are many rare species here – including grey carpet moth, skylark and maiden pink – as well as grazing animals. Out of the six trails, one is an all-access trail, that takes you on a route around the river (and is located near to the reserve's entrance and parking). 
Northern Ireland
12. Silent Valley Nature Trail
The Silent Valley Nature Trail takes in the spectacular scenery of the Mourne Mountains. There are two trails suitable for wheelchair users, the Ben Crom Trail and the Nature trail. All begin at the car park a short distance south of the Silent Valley Reservoir. This reservoir was built in the 1920s to provide Belfast with water; part of the trail follows the old railway line that brought supplies and materials to the site. The gently undulating route passes through heathland and woodland, and over the Kilkeel River. Look out for numerous dragonflies and damselflies here – you might spot trout or salmon in the water, too.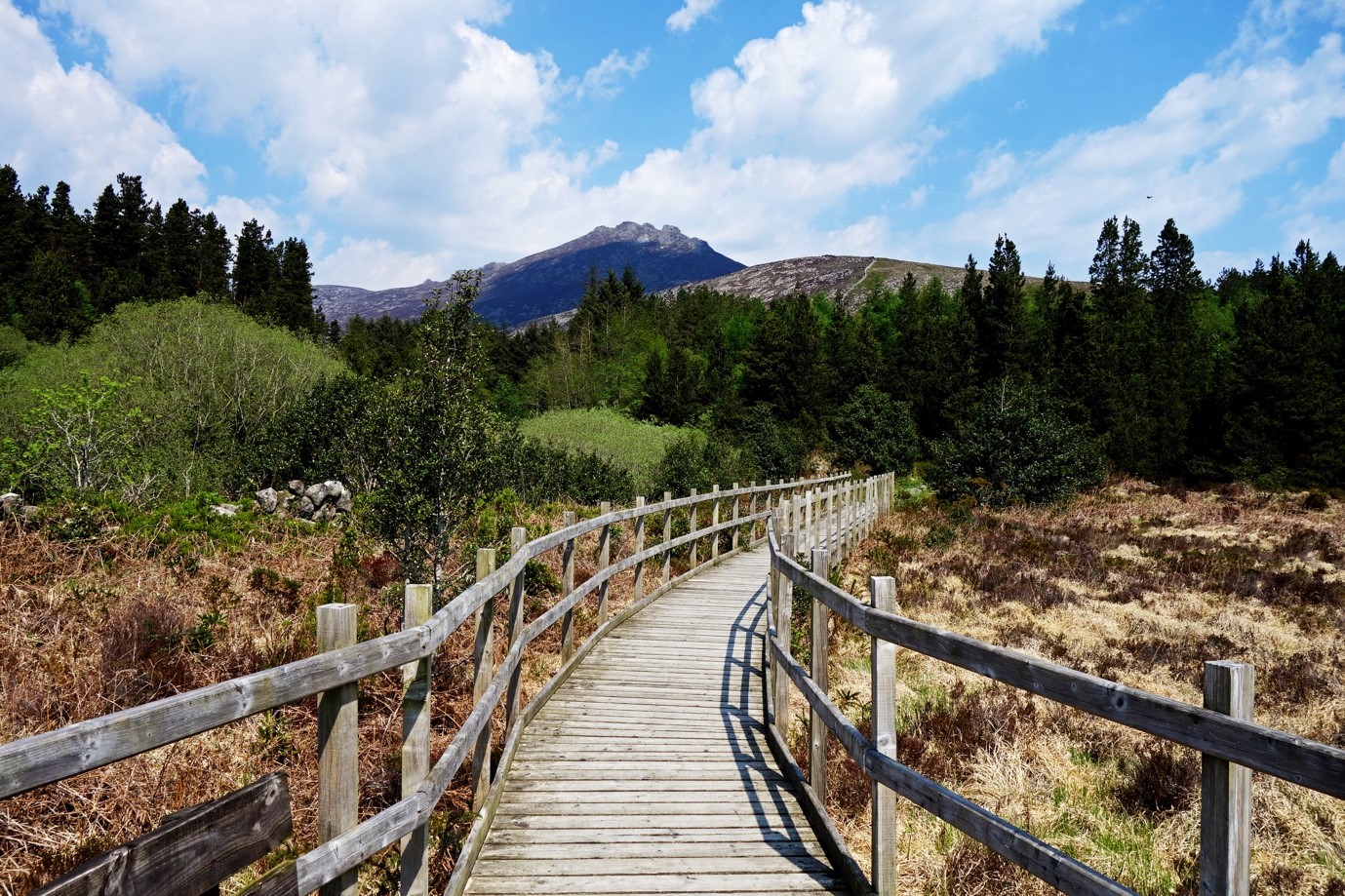 Also try: More nature-focussed discoveries can be made at the Brockholes Nature Reserve in Preston, with its ancient woodland, reedbeds and extraordinary floating village on the lake, as well at the Wicken Fen Nature Reserve in Cambridgeshire – look out for rare butterflies and otters on the trails here.
Useful resources
For more wheelchair rambling recommendations, take a look these websites:
For other inspiration on great days out around the UK, including some accessible trails, see The Rough Guide to Accessible Britain.
The Motability Scheme enables disabled people and their families to access a brand new car or scooter, by exchanging their mobility allowance to lease the vehicle of their choice. Find out more:
Image credits
Rough Guides would like to thank the following individuals, companies and picture libraries for their kind permission to reproduce their photographs (in order of appearance on the web page):
Header image: Silent Valley Nature Trail. Boardwalk over an area of lowland heath in the Silent Valley. Philip McErlean on flickr
Coastal paths: Tarka trail at Croyde beach, Devon. Alamy Stock Photo/ Guy Harrop
Glenmore Forest Park: Woodland path beside Loch Morlich. Robert McCristall/Shutterstock
Nelly's Moss lakes walk, Cragside: View across the lake at Cragside, Northumberland. National
Trust Images/Chris Lacey
Blickling Estate: Visitors in the garden in May at Blickling Estate. National Trust Images/John
Millar
Silent Valley Nature Trail: Boardwalk over an area of lowland heath in the Silent Valley. Philip McErlean on flickr
Related articles
5 dog-friendly accessible days out
Planning a staycation? Explore nine of the best UK scenic drives
Accessible days out for booklovers