With world-famous historic sites, cultural hot-spots, gorgeous beaches and superb restaurants, Europe has everything you could want in a trip overseas – and many destinations are easier to get around than you'd expect. Rough Guides writer Andrew Healey lists his favourite places for an accessible holiday.
1. Barcelona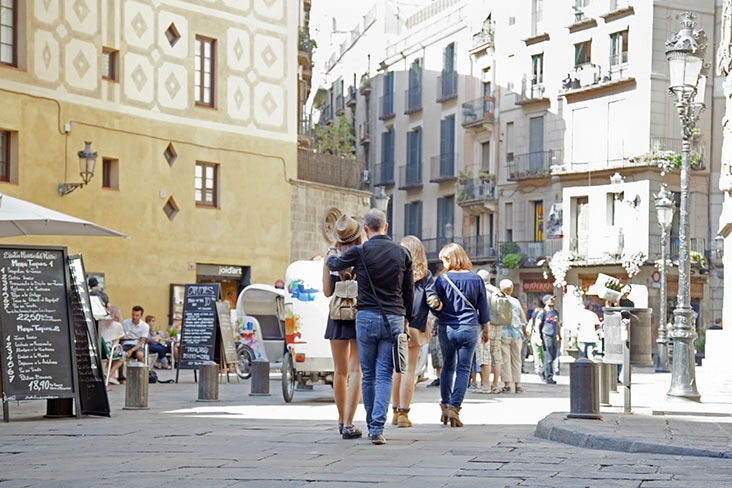 The beautiful capital of Catalonia is one of the most accessible cities in Spain. This is the home of extraordinary Gaudí architecture – from the Sagrada Família to Parc Güell – plus world-class museums, vibrant neighbourhoods and a wide promenade at Barceloneta beach. Much of the central area is flat, with drop kerbs and audible pedestrian crossings, and even the historic areas have smooth pavements rather than cobblestone. Start on the busy main drag, La Rambla, and visit the huge La Boqueria food market, before veering off to explore the adjacent areas: the Gothic Quarter, La Ribera and El Raval, which are packed with boutique shops and superb restaurants and bars.
Use accessible local buses to explore further afield (some Metro stations are inaccessible). For spectacular views over the city, take the funicular railway to Montjuic Park. Here, you'll find the Olympic Stadium, a botanic garden, several museums and a permanent Miro exhibition. Take a cable car even higher to the Castell de Montjuic, but expect a sea of cobbles.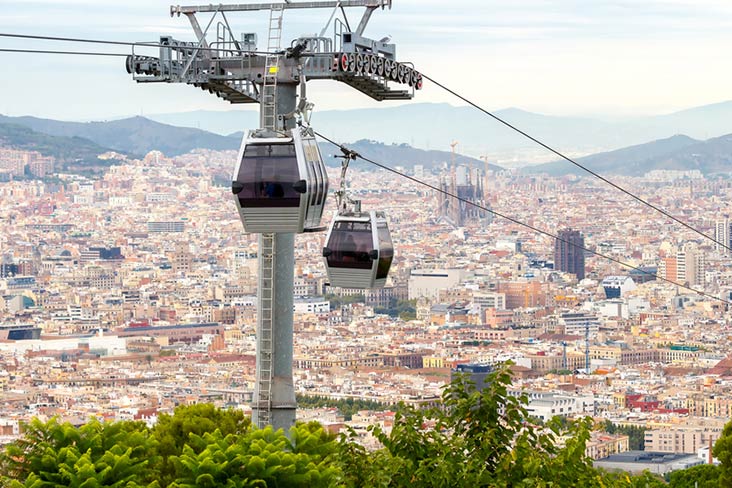 The Barcelona Turisme website has comprehensive information on accessible places to stay and visit, getting around, adapted car hire and other specialist services.
2. Rome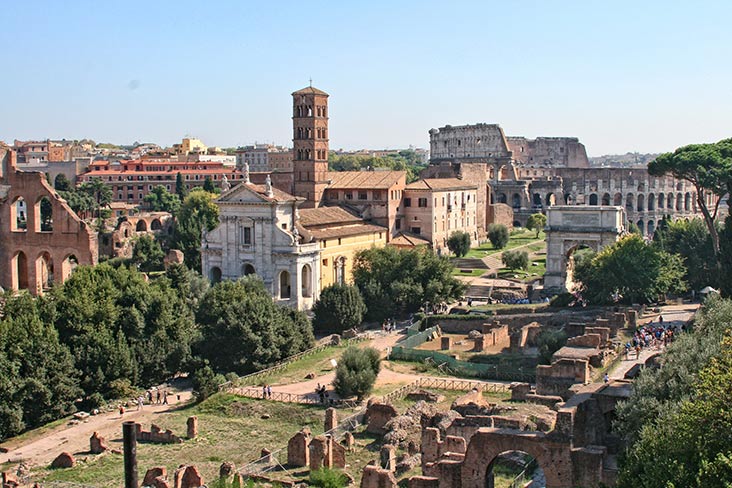 With relics of the Classical age, ancient palaces and medieval churches scattered throughout the city, Rome is like a gigantic open-air museum. Although it has accessibility challenges, these are definitely worth tackling for the chance to see some of the world's most awe-inspiring historic sights. Broad boulevards cut through the city but in the Old Town – particularly around the Trevi Fountain and the Pantheon – pavements are uneven and a dropped kerb is a novelty. A third-wheel attachment is essential kit.
At the Roman Forum and Colosseum, people with disabilities and their carers get in for free. Most of The Forum is difficult for wheelchair-users but it's worth taking the chair-lift down, just to feel immersed in 2,000 years of history. At the& Colosseum, smooth walkways and lifts to all floors make getting around this gladiatorial arena easy. Across town at the Vatican City, access at St Peter's Basilica and the Sistine Chapel is not bad, considering their antiquity. You can even get an eagle's eye view of the Basilica via a lift to the base of its dome (thereafter, steps to the very top). Things are more peaceful up at the Villa Borghese, which lies at the head of a leafy public park, which meanders downhill to the top of the iconic Spanish Steps. You can bypass this particular landmark but beware, the slopes to help you do that are also extremely steep.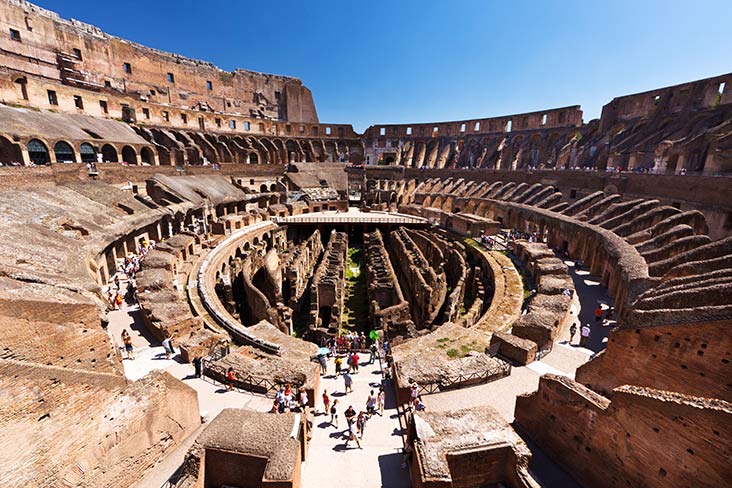 In the evening, head to Piazza Navona and people-watch as you eat at an outside table looking over the famous square.
Sagetraveling.com has comprehensive coverage on accessibility in Rome.
3. Oslo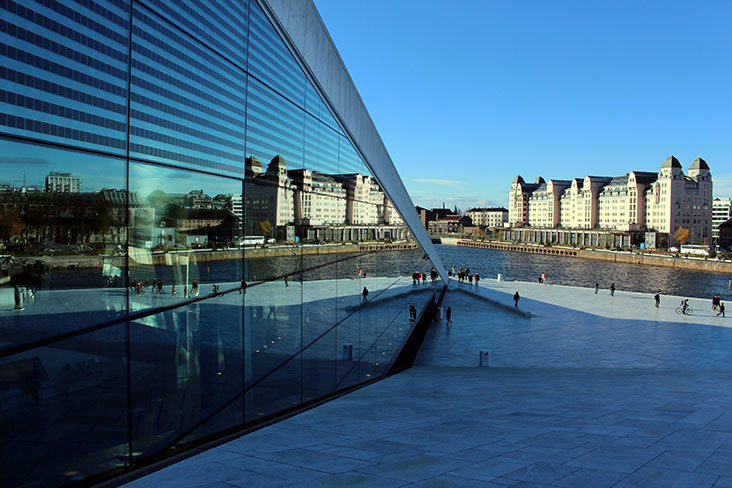 This capital city is not simply a gateway to Norway's epic geography; it's an exceptional destination in its own right. With major museums, excellent restaurants and cool bars, Oslo has cultural appeal, but it's close to nature too. It's perched at the tip of the broad Oslofjord, and you don't have to go far to reach forested hills and clear lakes.
It's a fairly easy place for visitors with mobility issues. Public buildings are wheelchair accessible and a smart new rail service connects the airports and the city centre. Much of this is pedestrianized and public transport is largely accessible, apart from older trams. The bus system offers step-free access and disabled people travel free across the network.
Stand-out attractions close to the centre include the imposing Slottet (The Royal Palace) which, during the summer months, offers accessible tours of its splendid state rooms. It's located inside the Slottsparken (Palace Park), a 22-hectare oasis of trees and flowers, shaded paths, peace and quiet. At the eastern end of the park are the Nasjonalgalleriet and its neighbour the Nationaltheatret. The big draw at the gallery is Edvard Munch's The Scream, now restored to pride of place after being stolen in an armed heist. Cross the fjord on an accessible ferry to visit the Viking Ship Museum in the city's older maritime area.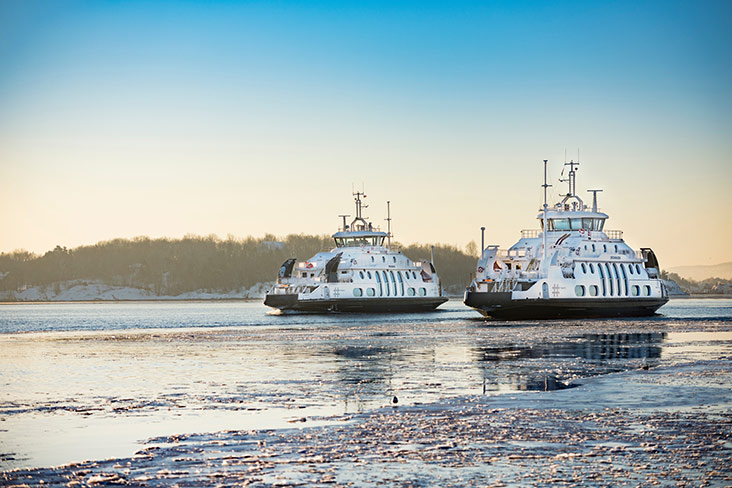 Check the wheelchairtravel.org blog for further access information on Oslo.
4. Mallorca and Menorca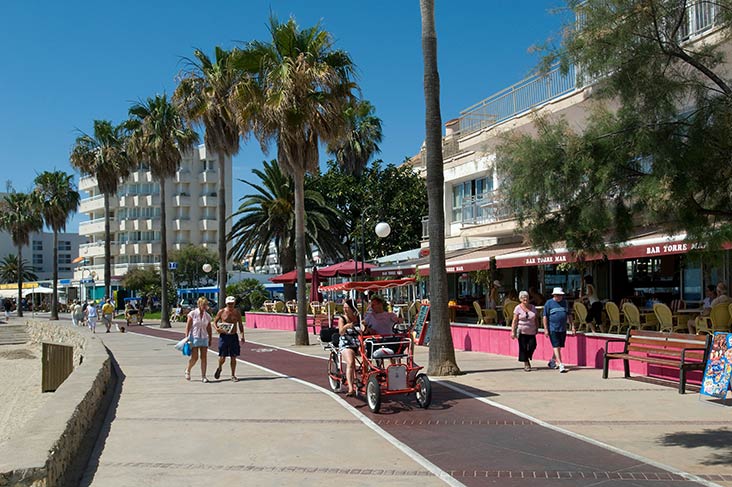 Vibrant beach-life, great seafood and the Mediterranean climate are good reasons to put the Balearics on your shortlist, and access is another. The resort towns of Mallorca – in the Bay of Palma to the south and Puerto Pollensa in the north – are lined with broad promenades and well-stocked with beach wheelchairs. Many hotels and apartments feature good-sized wet-rooms and, in the high season, decking is laid on the beach towards the sea.
Explore inland and you'll find historic towns, quiet coves, monasteries and the remains of Moorish castles. Mallorca is a training ground for Paralympic cyclists, who tackle the switchback roads of the craggy Serra de Tramuntana peaks dominatingthe northwest coast.Fundación Handisport offer (more achievable) activities for people with and without disabilities, including horse-riding, water-sports and blokarting (land-sailing).
For a more relaxed holiday, explore the beach coves on the eastern coast. The lively former fishing villages of Cala Bona and Cala Millor offer shallow water and plenty of sun beds. Cala Bona is small and wheelchair-friendly and a walkway links the larger beach at Cala Millor.
Mallorca's quieter neighbour Menorca has several accessible hotels and self-catered options. The historic port of Ciutadella or the resorts at Cala'n Bosch and Cala'n Forcat all make a good base.Public buses are being upgraded and a rented scooter can get you to most places on the island.
For further information, check out canbedone.co.uk and accessibletravel.co.uk's features on Mallorca and Menorca.
5. Amsterdam
Big cultural attractions, beautiful architecture, liberal attitudes and thriving nightlife are part of what makes this appealing city one of the top destinations in Europe. It's also one of the most accessible. In the older areas, cobbles and loose paving slabs are common but it's a flat city, and public places and transport are generally geared up for disabled visitors.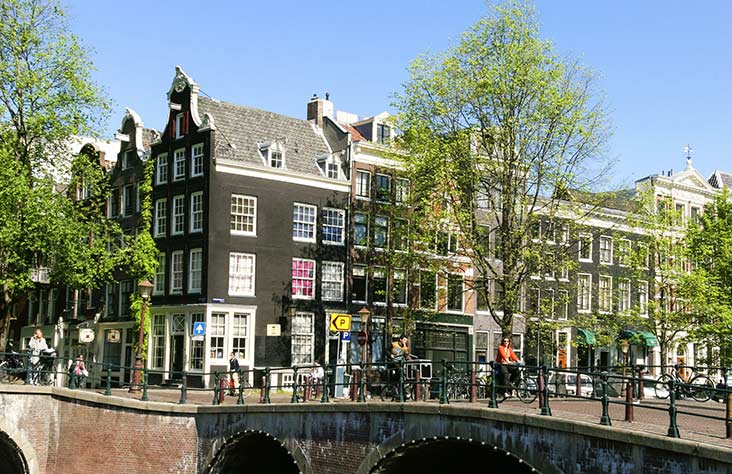 Most of the 70-odd museums – notably the Rijksmuseum, Van Gogh Museum and Stedelijk Museum – are accessible to wheelchair-users and sensory-impaired visitors. At Anne Frank's House, steep stairs and narrow corridors make it difficult for anyone with restricted mobility to visit the old part of the house. However, the museum offers an excellent virtual reality tour and there's also a guidebook in braille. For a break from the city bustle visit Artisplein, a new green space featuring a zoo and Micropia – the museum of microbes and micro-organisms.
Trains and most buses and trams accommodate chairs but one of the easiest ways to see the capital is to cruise around pretty Grachtengordel. This network of waterways girdles the old town and is lined with seventeenth-century canal houses and humpback bridges. Several canal cruise operators have vessels with wheelchair lifts (but you must book in advance). To experience the city like a local, travel by bike. Star Bikes rent out a pedal-trike that takes a wheelchair at the front. Cycles rule in Amsterdam so watch your step.
Do spend time enjoying Amsterdam's cafés. Many of the older basement bars and cafés provide tables and chairs on the pavements.
For further information on accessibility, check iamamsterdam.com and accessibletravelnl.com.
6. Jersey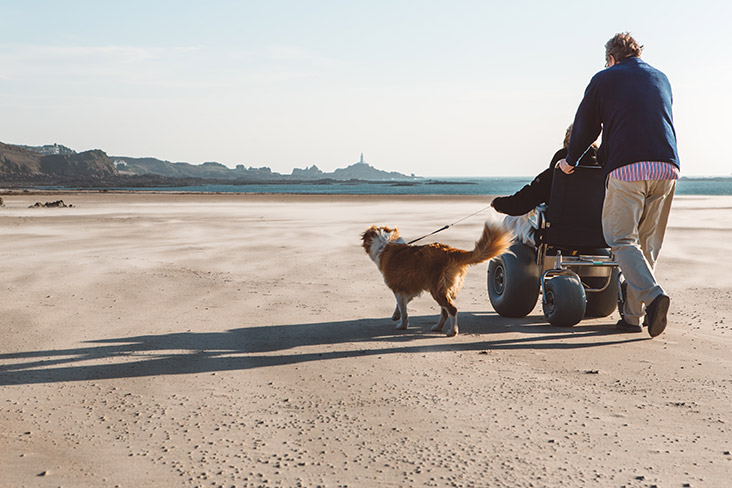 Stunning beaches are among the main draws to Jersey, the largest of the Channel Islands – from sandy sweeps like St Aubin's and St Ouen's bays to small, rocky coves beneath granite cliffs. Although most of these have slipways, if you are not very mobile the soft sand makes it difficult to reach the sea or explore the wonderful rock-pools. Now, the charity Beachability has procured six beach wheelchairs and stationed them around the island to help disabled people do just that. There's also the island's first accessible Wetwheels powerboat, so anyone who is feeling adventurous can speed out to sea.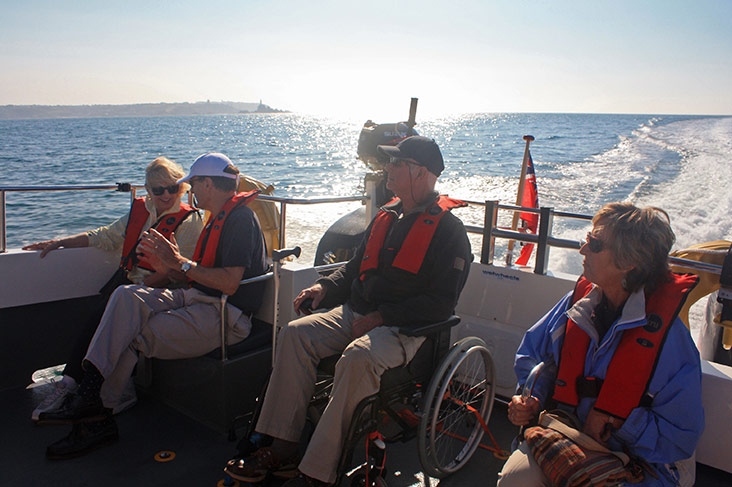 You can take your Motability Scheme car by ferry to Jersey from Poole or Weymouth. Ask to park it close to the lift from the car-deck up to the passenger lounge. Getting around the island is easier than it used to be; the bus service now has ramps and stop information displayed.Shopmobility operates in St Helier and parking is free for Blue Badge holders.
A driving tour is a great way to see the island, from the historic sites such as Mont Orgueil Castle and La Hougue Bie, a Neolithic burial site, and the world-famous Durrell Wildlife Park.
Jersey.com and Jersey.co.uk have information on accessibility in Jersey.
While a bit of planning never goes amiss, these days exploring the best attractions Europe has to offer is more accessible than ever.
Read more articles like this:
10 Fun Family Days Out This Summer
16 Great Travel Apps For People With Disabilities
The Motability Scheme enables disabled people and their families to access a brand new car or scooter, by exchanging their mobility allowance to lease the vehicle of their choice. Find out more:
Image credits
We would like to thank the following individuals, companies and picture libraries for their kind permission to share their photographs:
Amsterdam – Getty Images: FUTURE LIGHT
Barcelona – Dreamstime.com: Pillerss, Getty Images: Linda Ching
Jersey – BeachAbility, Wetwheels
Mallorca – Alamy Stock Photo: Robert John
Oslo – Ruter: Birgitte Heneid
Rome – Alamy Stock Photo: Gary Hebding