Travelling can be stressful even for the most seasoned traveller. Travelling with a disability can add extra stress and challenges to your holiday experience. However, it is absolutely possible and incredibly worth it. In this article, one of the UK's leading disability bloggers, Emma Muldoon of simplyemma.co.uk shares her top tips on how to plan an accessible holiday.
Decide where to go
I find the key to a successful accessible holiday is to plan, plan and plan some more. With so many choices, you first have to decide where you want to go on your accessible holiday! Are you looking for a staycation, a European city break, a cruise, maybe a beach holiday or somewhere further afield like America or beyond?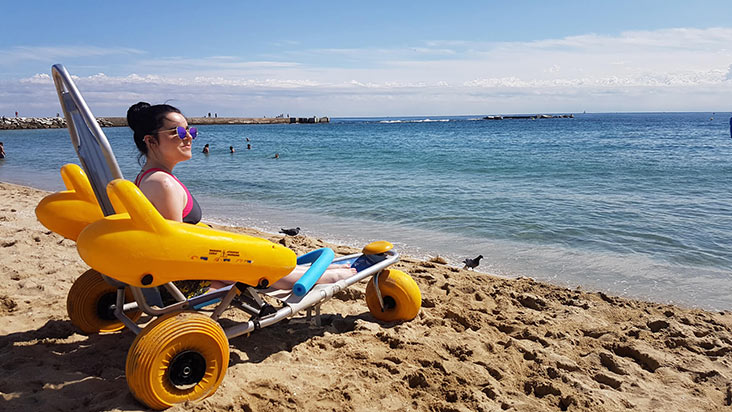 Do your research
Research is key to planning an accessible holiday. There are so many great resources online including travel websites, disabled travel blogs, forums and accessible travel groups on social media platforms. You can also contact the tourist board and directly ask them for specific information on accessibility. Another option is to speak with a specialist travel agent who will be able to provide you with all the information and can book everything you need.
Choosing accessible accommodation
Once you know where you are going on holiday you can then decide on the type of accommodation that is best for your accessibility needs. There are some lovely holiday parks with accessible lodges and log cabins in the most tranquil surroundings, but also with the convenience of onsite shops, entertainment and activities. Maybe a central hotel with an accessible room and roll-in shower is best for your city break.
Whatever type of accommodation you choose, it's important to confirm the accessibility features to ensure it will meet your needs. There can often be a lack of photographs of accessible rooms on an accommodations website so don't be afraid to ask for photos to help you decide how suitable it will be for you.
Flights, airports & special assistance
When booking your flights, it's advisable to arrange airport special assistance as soon as possible. Special assistance can help people with disabilities and the elderly navigate through the airport as well as boarding and disembarking the plane. It may also be a good idea to inform the airline of your disability during the booking process to ensure you are allocated the most suitable seats. Seats with extra legroom and movable armrests can make transferring from the aisle chair to the aircraft seat much easier for wheelchair users. Taking your own wheelchair cushion onto the aircraft can help with pressure pain and ease discomfort. It's important to be assertive and do things on your terms. Guide special assistance on the best ways to lift and transfer you as well as clear instructions on how to handle your wheelchair. Some airports have the Eagle 2 Lifter available, which will safely hoist you to and from your wheelchair and aircraft seat. Check with your departure and arrival airport for availability and request use of the hoist for your flights.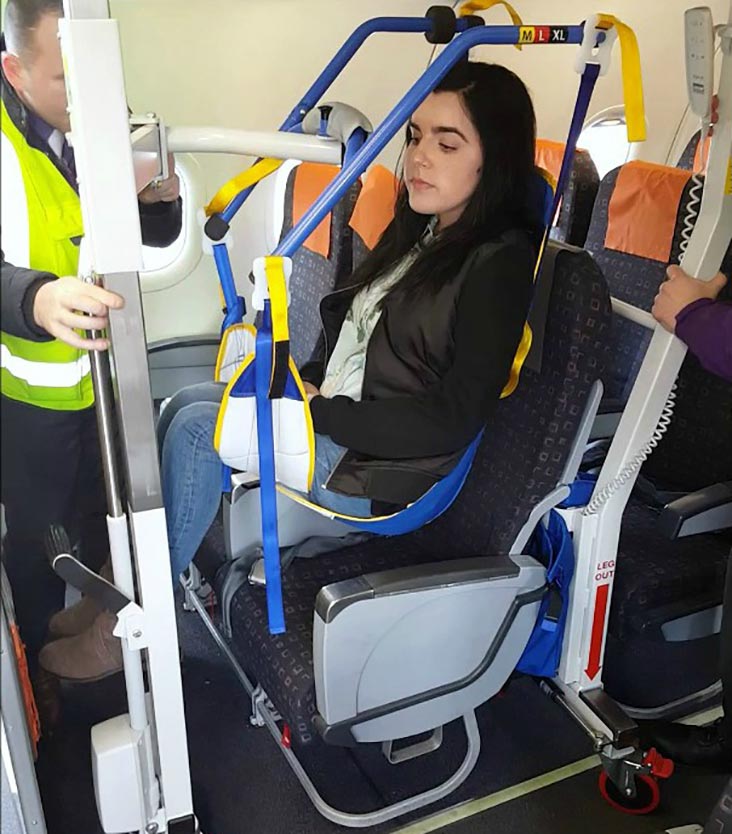 Don't forget the essentials
Travelling light can often be difficult for people with disabilities. Taking medical equipment and extra medication are just a few of the essential items required to ensure a safe and accessible holiday. Hiring equipment such as hoists, wheelchairs, scooters and commode shower chairs are sometimes also required and must be booked in advance. It's important to take out appropriate travel insurance that covers your medical condition, equipment and wheelchair as well as cancellation.
Plan your route and transportation
If you aren't taking your own car then you will need to consider alternative methods such as public transport, taxi or private company. Planning transportation and how to get around will make things easier once you arrive at your destination. Most importantly, research the accessibility of the transportation you plan on using. Are stations accessible with ramps and lifts? Are there wheelchair accessible taxis and do you need to prebook accessible airport transfers?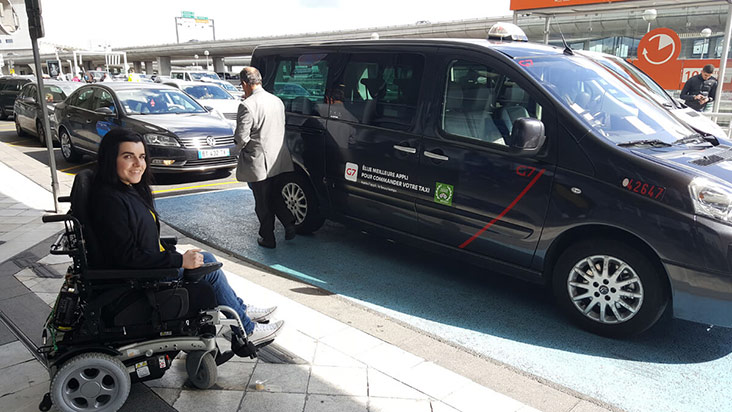 Things to see and do
Make a list of all the things you want to do and places you want to see. Research the accessibility of these tourist attractions such as the location of accessible entrances, accessible toilet facilities as well as admission costs for people with disabilities, and their companions. Having a rough idea or an itinerary of the things you want to do will ensure your holiday goes as smoothly as possible. This will also save you wasting precious holiday time as you will be prepared with all the information you need beforehand.
---
Use your Motability Scheme vehicle to get out and about
The Motability Scheme aims to make getting around worry-free, by enabling disabled people to exchange their mobility allowance to lease a new vehicle. You can choose from a huge range of cars, scooters, powered wheelchairs or Wheelchair Accessible Vehicles, all of which come with a fully inclusive lease package – we take care of the running costs like insurance, breakdown cover and servicing and maintenance.
If you'd like to know more about the Scheme, request a free information pack and we'll send you all the information that you need.
Liked this article?
Then read more articles by Rough Guides or view the Rough Guide to Accessible Britain online:
Days out for foodies: traditional, fun and accessible
12 greatest accessible trails across the UK
Where the grass is greener: accessible days out to gardens around the UK
Top wheelchair and scooter friendly towns across the UK
Image Credits:
Emma Muldoon (simplyemma.co.uk)