As restrictions begin to ease many people are starting to plan future days out. Last summer, disability and lifestyle blogger Sarah Alexander wrote on her visit to Irchester Country Park. Here, we look back at her experience and how she maintained social distancing – even with two rowdy Cockapoos!
---
There are so many lovely country parks in Northamptonshire, and I am very lucky to live really close to Irchester Country Park. The park is set on 200 acres of woodland with a play area, zipline adventure course, nature trails and cafes, all accessible.
My boyfriend and I often visit with our two dogs as they can be walked off lead along the trails and they love exploring. We haven't been to the park together for about a year because of the weather and then the closure due to COVID-19.
I have been eager to get out of the house since lockdown restrictions have been reduced and since Irchester Country Park is huge, I thought it would be a great place to visit.
The evening before heading to the park, I checked online to see if everything was open and if any new rules had been put in place. The information regarding the coronavirus was displayed at the top of the webpage stating that everything was open and 'visitors are expected to manage their own social distancing.'
Upon arrival at the park the next afternoon, the car parks were busy. I instantly felt anxious because I was unsure how we would be able to keep away from that amount of people, especially because whenever we are out with the dogs, people want to stroke them.
I drove to the designated disabled parking at the front of the park where charges apply, even for Blue Badge holders. It costs £3.20 for up to four hours, which is the ticket we purchased, and annual passes are available.
Throughout the park and upon entrance, there were signs about maintaining a two metre social distance from other visitors. Despite the amount of people there, everyone seemed to be adhering to the rules.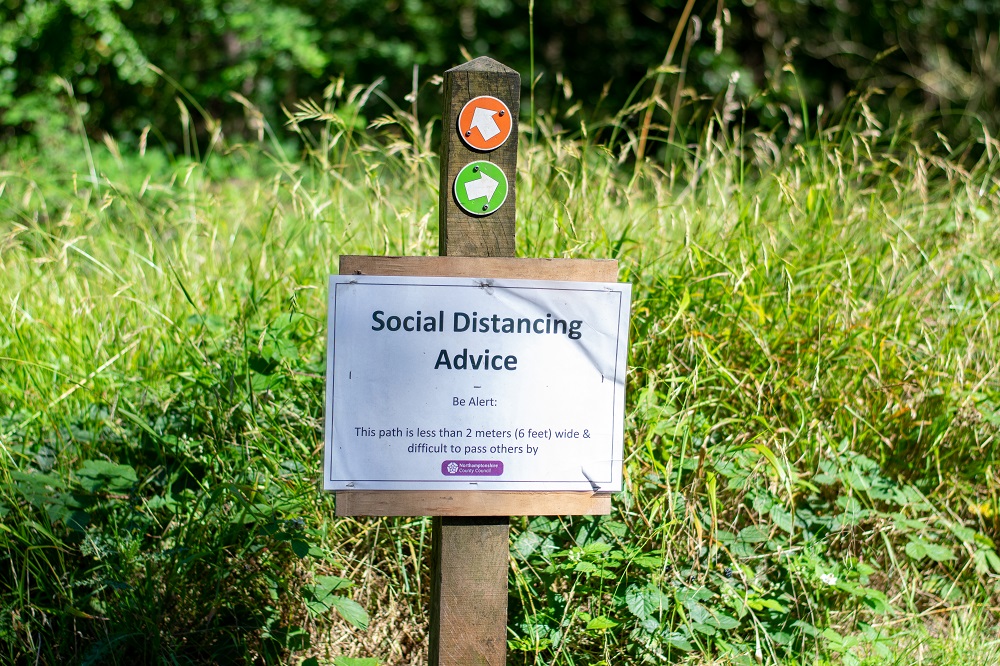 We let the dogs off their leads and set off on one of the many trails. I took my camera and shot pictures of my dogs exploring and playing with other dogs. That's one of the things I love about Irchester Country Park – there's so many dogs! I am a huge dog lover and really enjoy watching my boys play with other dogs. They were all really friendly and well-behaved.
The main trails are wheelchair accessible but there are plenty of off-trail hills and holes that can be accessed on foot. I stayed on the accessible paths whilst my boyfriend and the dogs ran through the trees, climbed on huge fallen logs and played fetch.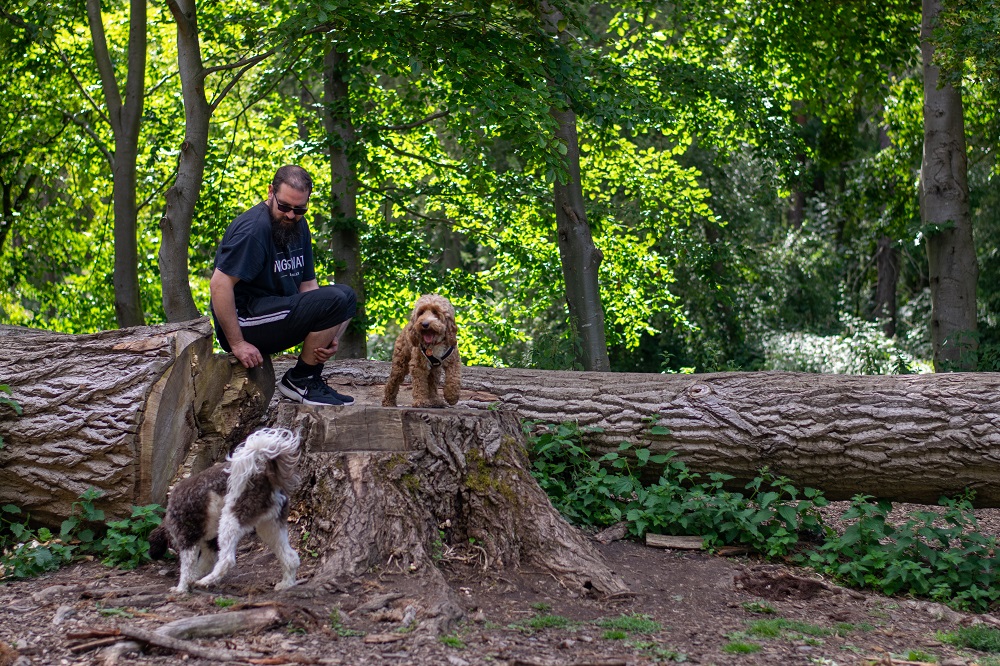 After a two hour walk through the woods, which is (thankfully) mostly under the shade of trees, we headed back to the car to get the dogs water and decide on lunch. Next to the indoor café with seating outside, is a food truck. There were markers on the floor to indicate the two metre distance so nobody was too close whilst queueing. We got a burger and ice cream and ate them in the car before heading home with our very tired pups.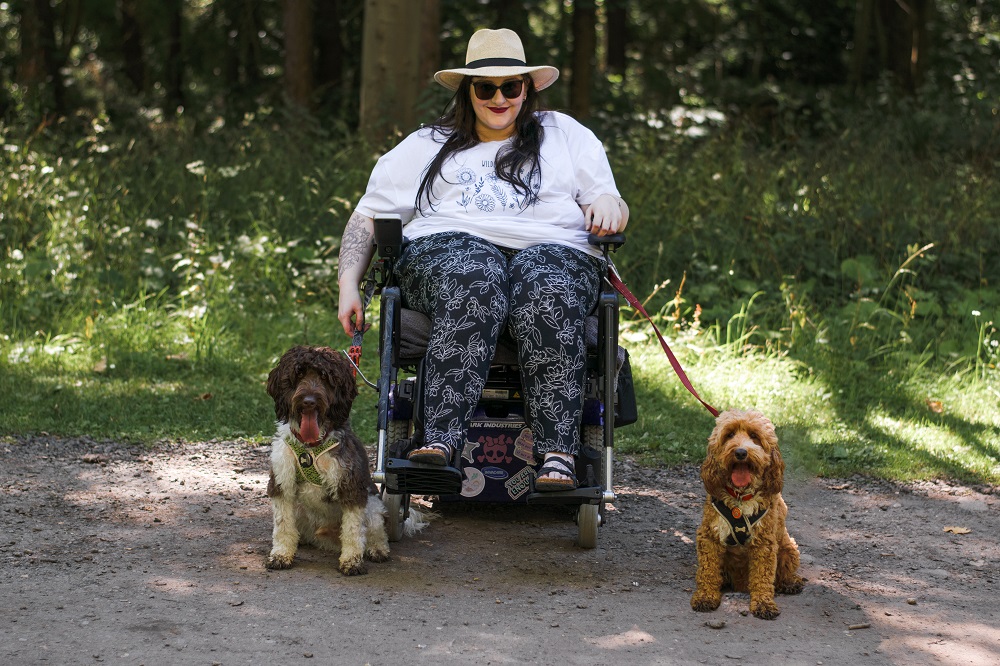 Whilst at Irchester Country Park we did not use the public toilets but they were open, they also have a fully accessible Changing Places toilet.
I'm not sure who enjoyed our trip to Irchester Country Park more, me or the dogs. I had a really lovely afternoon and was glad that everyone was adhering to the social distancing guidelines. It definitely put my mind at ease and we will be returning again very soon.
Read more from Sarah at www.fromsarahlex.com
Rough Guide to Accessible Britain
If you're planning a day out near you and are looking for venue inspiration, the refreshed Rough Guide to Accessible Britain is available to read and download free now.
With over 200 reviews and suggestions, the new edition is the perfect planning tool for one of the many inclusive days out available across the country. With ideas for visits to parks, gardens and beaches as well as museums, galleries and wildlife parks, the guide also features routes for some of the most stunning scenic drives and details of towns to visit – all with comprehensive accessibility and inclusivity information in each review.
The guide is available to read online and download for free at www.accessibleguide.co.uk.
Related Articles
The UK's best inclusive attractions celebrated in new Rough Guide to Accessible Britain
Planning a staycation? Explore the nine best UK scenic drives