Rough Guides have reviewed some accessible events & activities that are perfect for young people – or just anyone looking to let their hair down! From inclusive club nights to laid-back games evenings, take a look at their top picks below.
---
When Friday night finally rolls around, most young people want to let their hair down – and there are plenty of accessible events and activities youngsters can get involved with. From inclusive club nights in the UK's top cities to laid-back games evenings with friends, we've picked the top social Friday nights out for young people with disabilities. 
England
Try something new with Gateway Clubs by Sheffield Mencap, Sheffield
Sheffield Mencap's Gateway Clubs are social evening sessions especially for adults and young people with a learning disability – and on Friday nights they pull out all the stops. Thank Gateway It's Friday is a fun youth club for those aged 6–16, where youngsters can try their hand at everything from arts and crafts to cooking and sports. 
The events are run at Sheffield's fully accessible Norfolk Lodge, and there are plenty of refreshments on hand for carers or parents in attendance too. 
Get your groove on at Bubble Club, London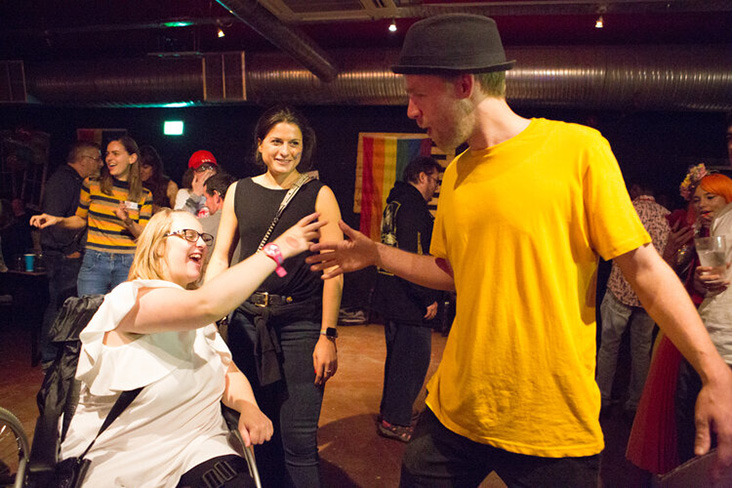 Socialising at the Bubble Club
Fancy dancing the night away? You can do just that at London-based Bubble Club, who organise "inclusive and immersive club nights" for people with learning disabilities. The lively nights take place at Bethnal Green's uber-cool Backyard Bar and are co-organised by individuals with learning disabilities based in East London. Come along and you can expect pulsing DJ sets, live music, a fully licensed bar and food for purchase. 
The club nights are wheelchair accessible, and there's also a quieter bar area for those who are sensitive to loud music. Check the website for upcoming dates, as well as special events for occasions like Halloween.
Scotland 
Make connections with Dates-n-Mates events in Glasgow, Aberdeen, Renfrewshire and Falkirk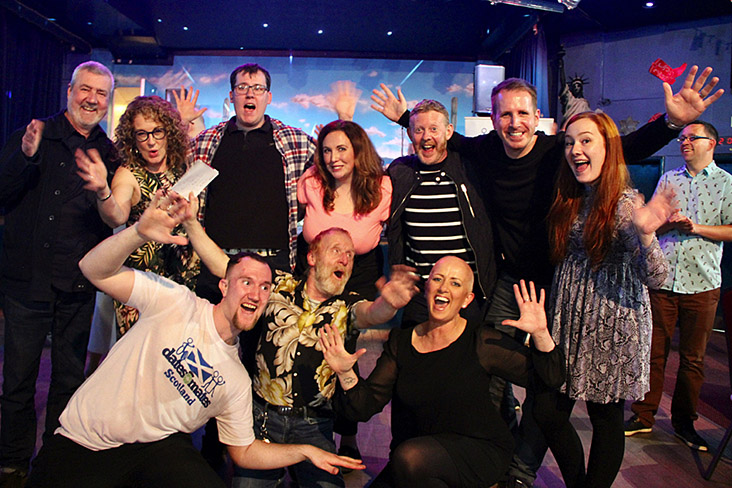 Making friends at a Dates-n-Mates event
The aim of the Dates-n-Mates charity is to "support love and friendship for people with learning disabilities" – and they do that by putting on loads of fun events throughout the year. Some are free for all to join, while others require a Dates-n-Mates membership (it's £60 per year for over-18s to join), and they vary from place to place. 
There's a huge range of experiences on offer, from speed-dating nights and accessible discos to karaoke and pub outings. Those who'd favour something more relaxed can opt for a chilled-out cinema trip or a game of bowling. 
Spend your Friday night at Glasgow's Garage Club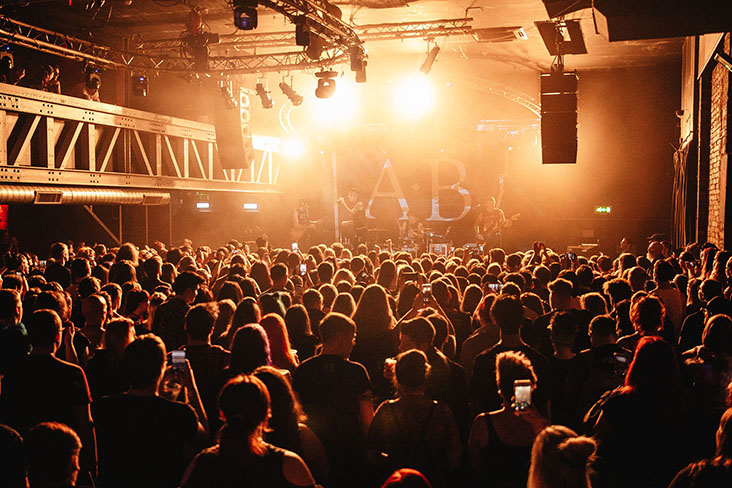 Enjoying a gig at the Garage Club
The Garage, a sprawling night spot (18+) in Scotland's second city, has been lauded for its accessibility and inclusivity. The mammoth club is spread over six rooms, and both the Garage space and the more intimate G2 venue are wheelchair accessible: they also have disabled toilets and stewards on hand to help. DJ nights, comedy shows, sets by cool indie bands and big-name concerts all make this the perfect place to spend a Friday night. 
An "essential companion" is admitted free of charge, and The Garage is also making steps to become autism friendly: the venue encourages day visits so that guests can become acquainted with the space in advance of their night out, and also offers sensory bags complete with ear defenders and a stress ball.
Include Me 2 Club Late Nights – inclusive clubbing events for those with additional needs – have also regularly been held here.
Wales 
Get social at Cathays Community Centre's Inclusive Youth Club, Cardiff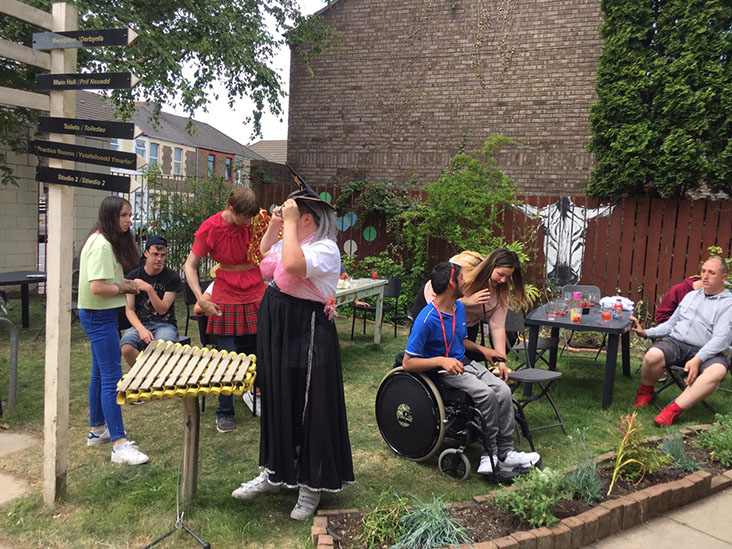 There's a whole range of fun things to do at Cathays Community Centre in Cardiff
Young people can come by Cardiff's Cathays Community Centre on Fridays (6.30–8.30pm) for an evening of fun and games. The events are supported by young volunteers and cater to teenagers with disabilities and learning difficulties aged between 13 and 18. 
Sessions are relaxed, offering youngsters the chance to socialise freely, and also get involved with a range of organised activities. Attendees can get stuck into arts and crafts, give a new sport a go, or even practise playing a musical instrument.
Northern Ireland
Catch your favourite movie at The Black Box's Black Moon Film Club, Belfast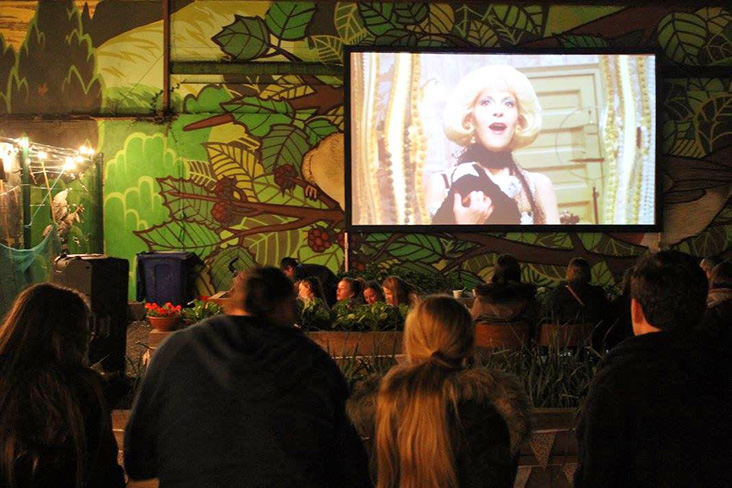 Film screening at the Black Box
Movie buffs in the Belfast area will love this social film club, which is "for and by adults with learning difficulties". Black Moon Film Club is run by Black Box, an arts venue and charity in Northern Ireland's capital. Showings are held throughout the year (including on some Friday nights), and past screenings have included everything from beloved family flick Peter Pan to 1980s' classic Purple Rain, starring Prince.
A great bet for a Friday night out, Black Box also runs plenty of other events from live music concerts to comedy shows. The venue is fully wheelchair accessible, too, with disabled toilets and free admission for carers.
Image credits
Rough Guides would like to thank the following individuals, companies and picture libraries for their kind permission to reproduce their photographs (in order of appearance on the web page):
Header image: © Andy Black
The Bubble Club: © Dani Reid Photography
Dates-n-Mates: © [No credit needed]
The Garage Club: © Andy Black
Cathays Community Centre: © [No credit needed]
The Black Box: © [No credit needed]