With the Motability Scheme you can exchange all, or part of your mobility allowance to lease the vehicle of your choice. You choose the vehicle you want at a price that works for you, and payments are deducted from your higher rate mobility allowance every four weeks, and then paid directly to us by the Department for Work and Pensions (DWP). There are three pricing options available: cars that cost less than your mobility allowance, cars that cost all of your mobility allowance and cars that cost all of your mobility allowance, plus an Advance Payment.
There are currently over 200 cars that cost less than your allowance that are available to lease through the Scheme, giving you money back to spend as you wish. The amount you pay is fixed during your lease and the remainder is paid directly to you by the Department for Work and Pensions. In this article, Richard Aucock of Motoring Research has reviewed five of these cars, with another five to be reviewed next month.The prices shown are valid for applications placed between April – June 2019 and will be updated as at 1 July 2019.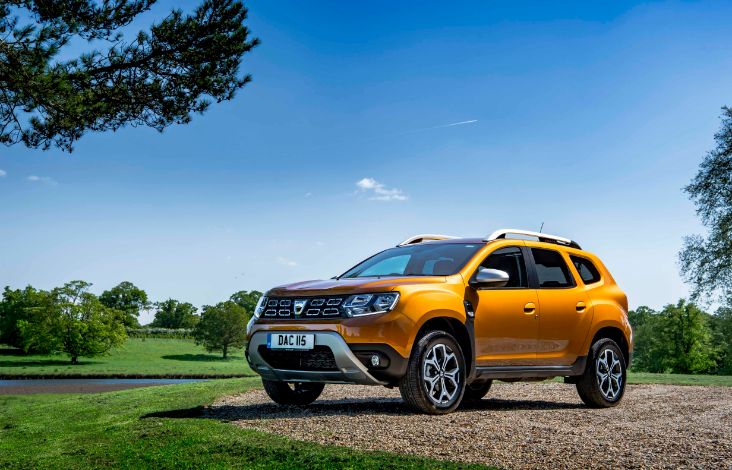 The Dacia Duster is an enormously popular family-sized SUV. It is a five-door, five seat model, with a raised ride height that makes getting in and out easy. Dacia is a value brand so pricing is extremely keen, allowing owners to choose a model with more features as standard than they might otherwise afford.
Why is it so popular?
Sheer value for money has helped the Dacia brand thrive in the UK. The Duster SUV has appeal all of its own though, with a chunky and characterful appearance. The car's style has been enhanced with this all-new model, introduced in 2018. It is even more distinctive and upmarket, with some striking new paint colour options to help really make it stand out.
Drivers of this car love the commanding driving position, excellent visibility and easy-to-use clarity of the dashboard. The Duster is also spacious, with good space in the front and ample room in the rear even for adults. The boot is much larger than a regular hatchback, with 445 litres of space expanding to 1,623 litres with the seats down.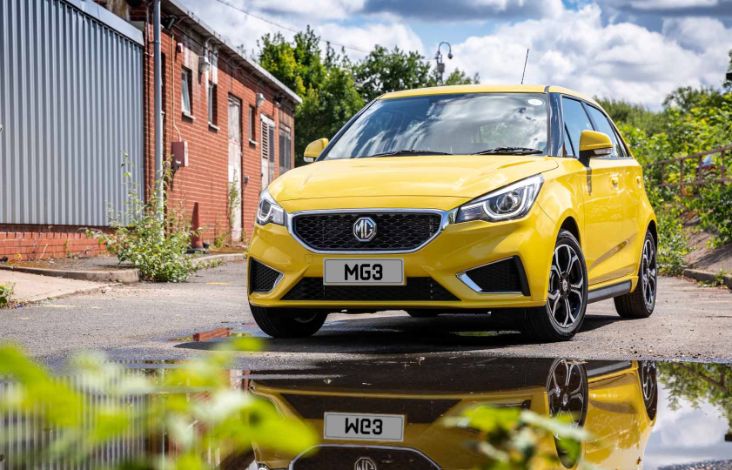 The MG3 is a five-door supermini that takes on Britain's best-selling car, the Ford Fiesta. It has been refreshed for 2019 with an eye-catching new look and more feature-packed interior. Like all models in the MG range, the MG3 provides exceptional value for money.
Why is it so popular?
The revised MG3 features bright new LED running lights that give it the appearance of a more expensive premium car on the road. Vivid colours and fun sticker packs for the roof mean you can affordably add their own character to the sporty little MG. And a 1.5-litre petrol engine gives responsive performance when you rev it through the gears.
It appeals to the head as well as the heart. The interior is well-sized and the boot swallows a good amount of luggage. An impressive standard feature on this Excite model is an 8-inch colour touchscreen in the dashboard. If you have an Apple mobile phone, you can plug it in and use it through Apple CarPlay.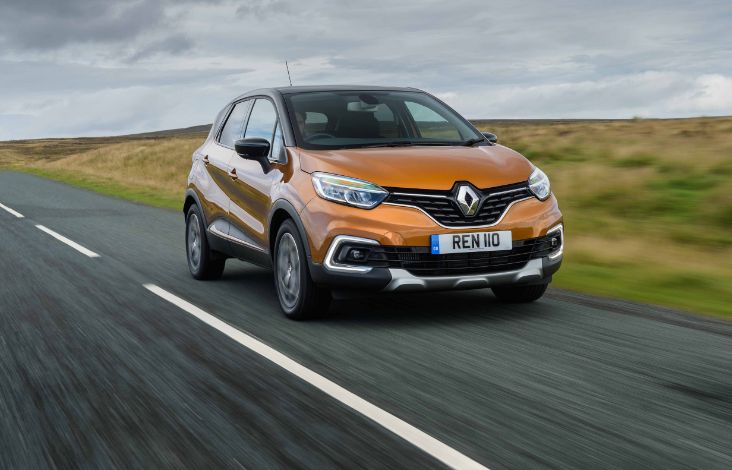 The Renault Captur is the higher-riding crossover SUV alternative to the long-running Renault Clio supermini. These days, the Captur actually outsells the Clio – it's been a hit here in the UK, with motorists really taking to its elegant design and pleasant driving traits.
Search the full range
---
If you'd like to join the 630,000 customers already enjoying the benefits of a worry-free lease package through the Scheme, start exploring the full range of cars available using our Car Search tool to narrow down your options.
Why is it so popular?
The design of the Renault Captur still looks fresh and appealing. Its shapely curves and jewel-like detailing give it an upmarket appearance, while the higher-set crossover SUV stance makes it feel more robust and confident inside. The dashboard is easy on the eye and interior space has been well thought out.
The version we're looking at here has a high-tech 0.9-litre TCe engine. This smooth-running little motor is called a 'downsized' engine. Because it's small, it gives good fuel economy – but a standard turbocharger means it also serves up big-engine performance. It really does provide the best of both worlds.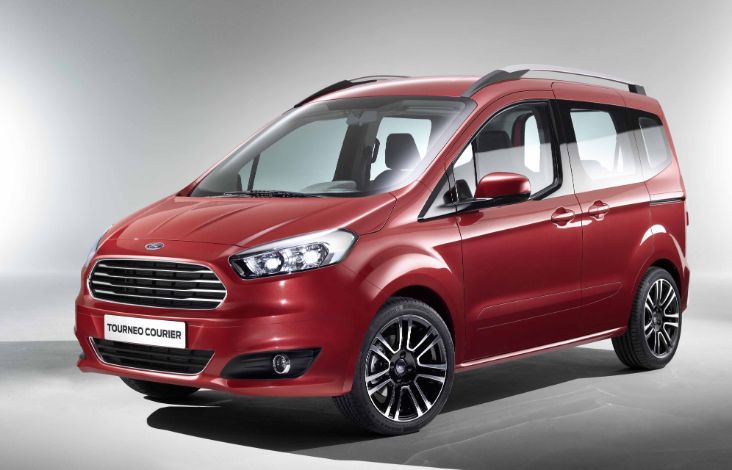 If you're seeking one of the most practical compact cars you can buy, look no further than the Ford Tourneo Courier. The popular Transit Courier van has been cleverly converted into the Tourneo courier passenger people carrier, with ample space for five and all their luggage.
Why is it so popular?
The sheer practicality of the Ford Tourneo Courier is key to its appeal. The rear seats are fully configurable and they ingeniously both fold down and tumble forward, opening up the boot to a truly gigantic 1,656 litres of space. Even with all seats in use, there's over 700 litres of space. Headroom is vast – there are overhead stowage bins – and sliding rear side doors make access easy even in tight spaces.
It has car-like features too, such as a well-specced dashboard that will be familiar to Ford Fiesta drivers. It's enjoyable to handle, confident over rough roads and the 1.0-litre EcoBoost petrol engine is exceptionally smooth and quiet.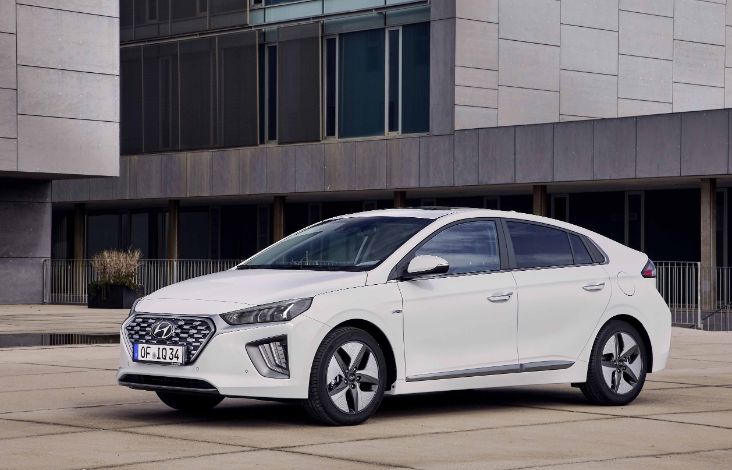 Hyundai's Ioniq range is unique for offering a choice of three future-fuel choices: fully electric, plug-in hybrid electric, or a conventional hybrid. All share the same futuristic body design, with differences only in the details and trim features. Here, we're looking at the best-selling of the trio, the Ioniq Hybrid.
Why is it so popular?
Driving an Ioniq guarantees you will be doing your bit for the environment. It is a green-thinking machine, but also one that still works in everyday use – the interior is still roomy and uncompromised, and it is straightforward and refined to drive.
All Hyundai Ioniq are very well equipped for the money. An automatic gearbox is standard, along with lots of convenience features and electronic gadgets. These make the smooth drive even more effortless, and the wind-cheating body shape means it is quiet and easy-going when cruising at speed.
Search other cars that cost less than your allowance
You can use our car search tool to see the full range of cars that cost less than your allowance, available to lease through the Scheme.
Our price lists are updated every three months, so you can be assured you're getting the best prices from each manufacturer. The dates the new prices are published are:
1 January
1 April
1 July
1 October
Interested in joining the Scheme?
About the Scheme
The Motability Scheme offers an all-inclusive package that allows anyone in receipt of higher rate mobility allowances to use their mobility allowance to lease a car, scooter, powered wheelchair or Wheelchair Accessible Vehicle. The Scheme provides flexible and hassle-free access to a brand new, reliable vehicle of your choice. As well as a great choice of cars, we also provide a wide range of Wheelchair Accessible Vehicles, scooters and powered wheelchairs.
Eligibility
To join the Scheme, you must be in receipt of higher rate mobility allowances (such as the Enhanced Rate of the Mobility Component of Personal Independence Payment or the Higher Rate Mobility Component of Disability Living Allowance). Use our eligibility checker tool to see if you're eligible.
How to join
If you're ready to take the next step, find out how to join now.
Sign up to our monthly e-newsletter if you'd like to keep up to date with all the latest Scheme news
If you'd like to join the 600,000 customers already enjoying the benefits of a worry-free lease package through the Motability Scheme, request an information pack to find out more.
Prices and features of car models shown are correct at the time of printing and may be subject to adjustments or withdrawal in the event of any changes taking place which affect the cost of provision of the lease agreement. In the coming months the wider car market may experience longer delivery times or availability issues with some makes and models and customers are advised to discuss this with their dealer at the point of application. Prices shown are valid for recipients of the HRMC of the DLA and ERMC of PIP making an application between 01/04/2019 and 30/06/2019, but may be subject to change. Customers are advised to check any specifically required vehicle features with their dealer at the point of application. All vehicles shown are for illustrative purposes only. *This is the amount of your higher rate mobility allowance which will continue to be paid to you by the Department for Work and Pensions (DWP). This amount is based on the current weekly allowance rate of £61.20 (as of 8 April 2019) and will increase if the DWP makes its annual allowance increase (usually in April). From 01/01/2019 miles per gallon (MPG) performance is measured using the new WLTP fuel economy tests which typically give lower MPG performance than the old NEDC tests. MPG figures are indicative figures and do not necessarily represent real driving results. See manufacturer websites for the most up-to-date MPG performance. Motability Operations Limited is authorised and regulated by the Financial Conduct Authority.