What does the mobility allowance of Personal Independence Payment (PIP) entitle you to? You could be surprised that it's more than just help with running your own car. If you've just received PIP, or been told that you could be eligible, it's useful to know about the different ways that PIP can improve your life.
For more information about PIP, including current PIP rates and how to apply, visit our dedicated PIP section.
PIP and the Motability Scheme
If you are eligible for PIP, you may be able to join the Motability Scheme which allows you to exchange the enhanced rate mobility component of your allowance for leasing a new car, scooter or powered wheelchair to help you get around.
Find out more about joining the Scheme:
1. Benefit top-ups
Depending on what level of PIP you get, you may be eligible for 'top-ups'—essentially additional money—on things like Housing Benefit, Jobseeker's Allowance, Income Support, Working Tax Credit, Employment and Support Allowance and Pension Credit. These are referred to as 'premiums', and some, like the Employment and Support Allowance or Pension Credit, are only given if you get the PIP daily living component.
To find out if you could get benefit 'premiums', contact the Department for Work & Pensions (DWP). They may ask to see a copy of your PIP award letter when you apply. Remember, getting these extra premiums won't affect the amount of PIP that you get, so it's worth finding out what you are entitled to.
2. Council tax discount
Under some circumstances, your local council will give you a special discount on your council tax. The amount that they help you with depends on things like the rate of PIP you get, but you can find out how to contact your local council here to see what they can do for you.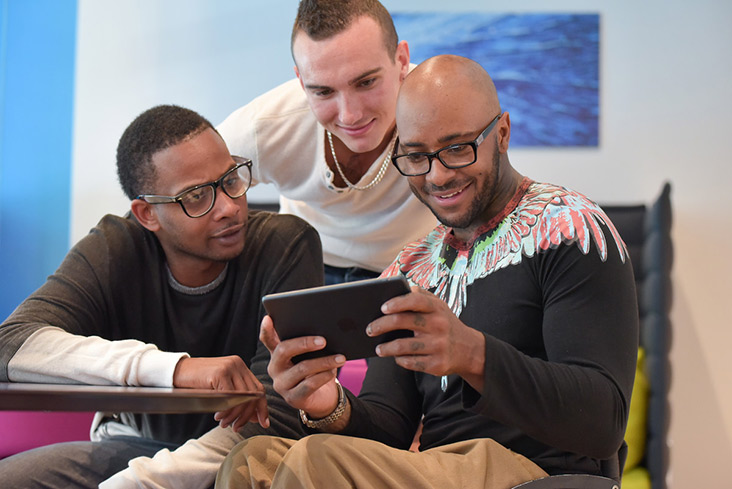 If you're eligible for PIP, you might be able to get a discount on council tax
3. Blue Badge for parking
Successfully applying for PIP may make you eligible for a Blue Badge to help with parking. This is different to how it was with the Disability Living Allowance (DLA), so you should contact your local authority to find out if you can still access this benefit. You can find out more about qualifying for a Blue Badge by reading our guide.
4. Increased housing benefit
You can also get an increased rate of housing benefit if you receive PIP on behalf of a child who still lives at home. They must be aged between 16 and 20 and in training or education. Once again, you should contact your local council and ask what is available to you.
5. Road tax discount
The PIP standard rate mobility will give you a 50% road tax discount, while the enhanced rate mobility gives you a 100% discount, lowering the cost of independence even more. This is good to know, but we arrange road tax for customers leasing a vehicle through the Motability Scheme, so you don't have to worry about those details at all!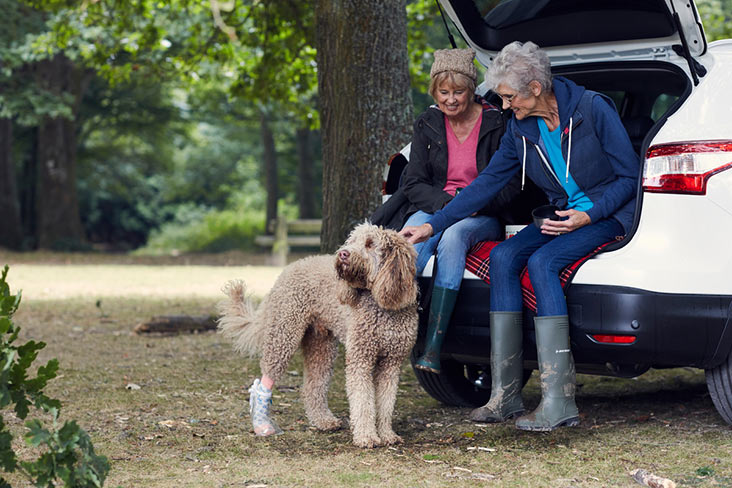 Your eligibility for things like Blue Badge parking and road tax discounts depend on different factors, so it's important to contact relevant authorities to find out
6. Discounted public transport
If you ever travel by public transport, you'll be pleased to hear that PIP qualifies you (and a friend!) for a third off most rail fares with a Disabled Person's Railcard. Anyone with a disability can book assistance when they travel, so you can enjoy the journey worry-free. Some councils offer free local bus travel, too, but you will need to get in touch with your local council directly to find out what they offer.
7. Toll roads
For most toll roads and congestion schemes in the UK, a concession is offered to disabled people provided they meet certain criteria set by the operators. Some toll roads offer a concession to people in receipt of Enhanced Rate Mobility Component of Personal Independence Payment. To see which tolls offer this concession read our article on toll roads.
8. Entertainment discounts
Now for the fun stuff! There are many discounts available for entertainment and leisure activities, from swimming to gyms and cinema. Many of these places will ask for proof that you are disabled; you can use your PIP letter in these places with confidence.
It's always worth asking about how PIP can give your carer a discount, too. Both the National Trust and English Heritage will offer your carer free entry to their properties with an essential companion card, while the UK Cinema Association will issue you with a CEA card that gives your companion a free ticket at participating cinemas.
All Merlin Entertainment Attractions offer one complimentary pass per disabled person. The Merlin Annual Passholder and all individual attractions under the Merlin group offer one free carer ticket and a second carer at half price for a full paying guest with a disability. All you need to do is show proof of your disability which can be a PIP letter dated within the past two years.
There are so many ways that your PIP eligibility can help you connect with the world, enjoy your life and feel more independent. Take the time to find out more—you might be surprised at how much you can save!
Useful links
---
Related articles
How to make sure PIP works for you
Everything you need to know about PIP
Personal Independence Payment (PIP) explained: Eligibility, rates, reassessment and more