Most smart phone users have a number of apps on their phone, that they use for a variety of different things, including shopping, checking their bank account or catching up on the latest news.
The apps which I think have made the biggest difference to my life are those connected with travel and getting out and about. Most of the travel apps I use are aimed at the general population, although a small number are designed specifically for disabled people. All the apps mentioned in this article have been tried and tested by me on my IPhone and all are available to download free of charge. You can search for them by typing the name I have put in bold, into the App Store.
Parking
My most common mode of transport is my Motability Scheme car, so I use a number of different parking apps to help me with my parking. One of the parking apps I regularly utilise is RingGo which enables you to pay for on and off-street parking. RingGo is used by a lot of local authorities as well as private car park operators, so is worth installing on your phone. An additional parking app which helps me to find on and off-street parking bays in the UK is Appyparking. This app also enables you to search for disabled bays and you can pay for your parking with it too. Another good parking app, especially if you're abroad, is Parkopedia as this app works worldwide. Parkopedia enables you to reserve parking, gives real time parking availability and enables you to pay through the app. Currently, none of these apps enable you to book a disabled parking space.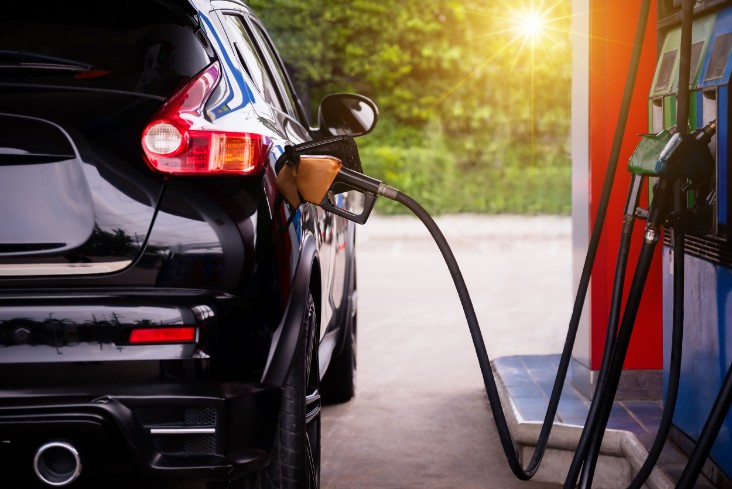 Refuelling
Like many Motability Scheme customers I am unable to refuel my vehicle independently and need someone else to do it for me. Unfortunately, not all petrol stations have enough staff to help and so I use Fuelservice which tells you which nearby stations have assistants available who will refuel your car. It also provides them with your registration plate and time you will be arriving so often there is someone waiting for you. I use this app at my local Sainsbury's petrol station and it works brilliantly. This app has not solved the payment issue as you cannot pay for your fuel with it. However, if you get your fuel from BP or Shell you can use either BPme or Shell App to pay through your phone.
Taxis
When I'm not driving, and there is no suitable public transport, I use taxis or minicabs to get around. Before I used Gett I struggled to hail a taxi. As a wheelchair user with an assistance dog I was not the most popular customer and taxis would often drive straight past me. With Gett once you have hailed the taxi on the app, they come directly to you. You are provided with the name of the driver and the registration of their vehicle, so it makes it virtually impossible for them not to stop. You can also link the app to an account making payment hassle free. If you need a Wheelchair Accessible Vehicle (WAV) you can specify this when you book.
If I am in a city where Uber operates then I will use this app to book a minicab. There are two options for those with a disability, you can either select uberASSIST, which is for passengers who require additional assistance on their journey but don't need a Wheelchair Accessible Vehicle, or uberACCESS if you do need a WAV. Although my wheelchair will fit in the boot of most vehicles, I always chose uberASSIST as I find the drivers are usually more helpful.
Toilets
Finding suitable toilets is a problem for many people, especially if you're visiting a new place. There are a number of apps which can help with this depending on what facilities you need. Toilet Finder can help you find a toilet in any country in the world. It tells you the nearest toilets to your location, whether they are free of charge and those which are accessible. What I like about this app is you can rate the toilet once you have visited, so based on others experiences you know which are best to avoid. A very similar app is Flush which will help you find a toilet nearest to your location. To get directions to your nearest loo you just have to tap the directions button and it will tell you how to get there. If you require a Changing Places toilet you will need to install their app as the other apps only help locate standard disabled loos. Changing Places toilets are accessible toilets which have extra space and equipment, for more information on these, please click here to see the article I wrote recently.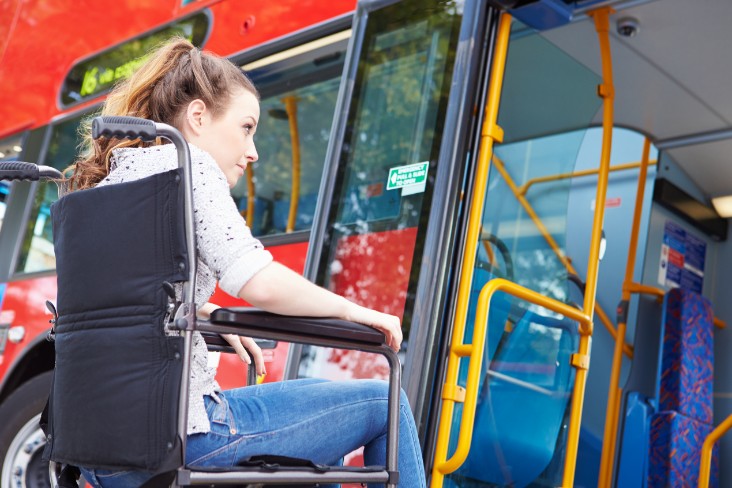 Public transport
Before I installed Moovit onto my phone I never travelled by bus outside of my home town as I struggled to understand bus timetables. Happily, Moovit has changed my bus experience completely as all you need to do with this app is enter your location and where you want to go and it tells you your options for how best to get there. Moovit is not just for buses but also has information on tube and rail as well. If the best option is a bus it gives you directions to the nearest bus stop, as well as informing you if you need to change and what bus number to get. Moovit works in most UK towns and cities. It could be improved by enabling me to put in that I only want accessible options. There are other public transport apps but I like this one as I find it easy to use.
Accessible places
An app I use for finding out which places are accessible for wheelchair users is Wheelmap. This map works in a similar way to Wikipedia in that anyone can contribute to the information. Visitors can also rate the place in terms of accessibility, the criteria for marking places is based on the traffic light system, so green is good and red is somewhere you'll struggle to get in.
It's amazing how apps have really changed the way that I travel as they have provided the information and help I need at the touch of a button. I'm sure that as technology improves further there will be more apps developed to help with my day to day life, making the world a far more accessible place to live.
Related Articles
Changing Places accessible toilets
£300 million pledge to make Britain's travel network more disabled-friendly
How technology can help make driving easier for disabled motorists