People who are autistic can drive. There are no laws against driving with autism, but you are required to tell the DVLA if your autistic spectrum condition affects your ability to drive safely. Some autistic people may find driving difficult, whilst others will be competent.
If you qualify for the Enhanced Rate Mobility Component of Personal Independence Payment (PIP), you can use this award to lease a Motability Scheme car. Here is some information on driving with autism and how the Motability Scheme can help you.
Getting your driving licence when you have autism
You must tell the Driver and Vehicle Licensing Agency (DVLA) or Driver & Vehicle Agency (DVA) Northern Ireland if your disability affects your ability to drive safely. Initially, the first person to discuss this with is your GP who will have access to the DVLA guidelines for people with a disability and will be able to go through these with you to find out if you can take the next steps.
Barriers to holding a licence for people with autism might include a history of:
epilepsy
perceptual problems
difficulties with multi-tasking
poor motor control or dyspraxia
problems with sequencing
You may also need to find your own workaround for difficulties with communication. However, it's important to know that none of these are an absolute barrier to getting your driving licence! It is very possible for autistic people to drive.
When you're learning to drive with autism, there is lots of support out there for you. There are driving instructors who specialise in teaching people with disabilities. You may also find it useful to chat to other people with autism about driving in online forums such as the online community and forums run by the National Autistic Society.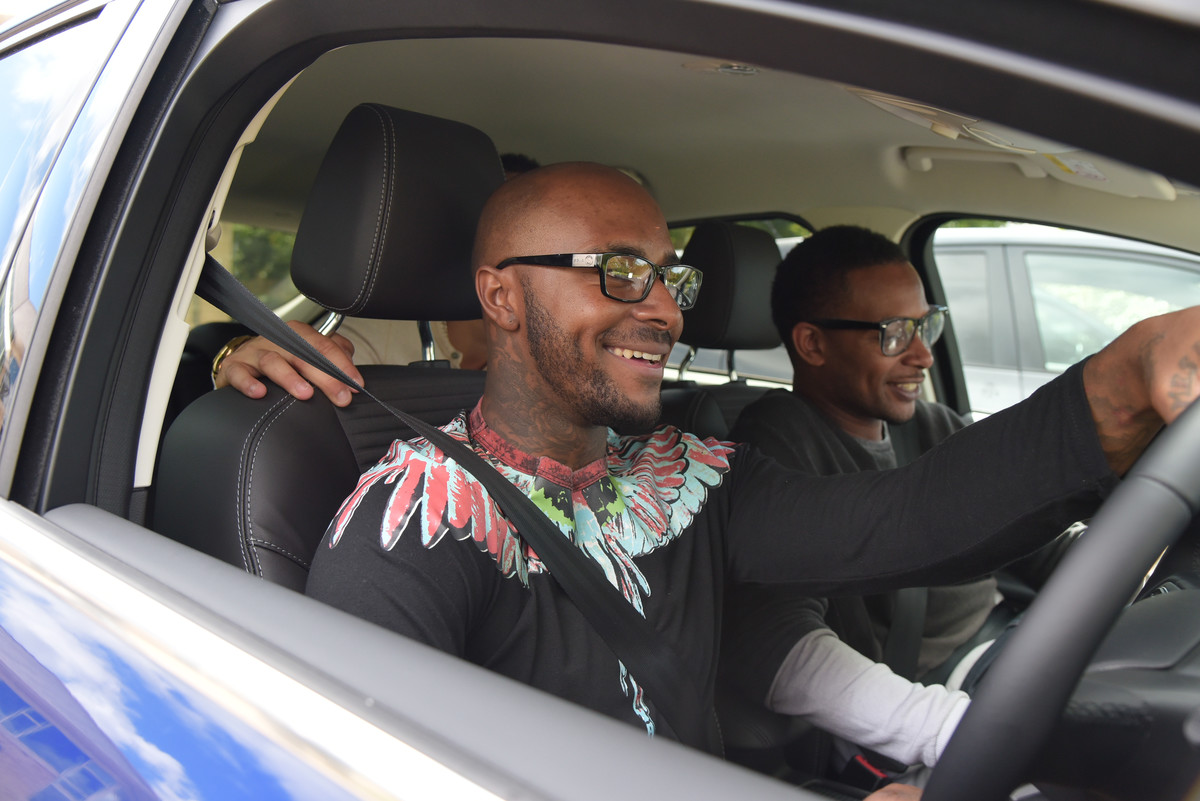 There are driving instructors who specialise in working with people with disabilities 
Good to know
The Motability Scheme offers an all-inclusive package. If you are in receipt of a qualifying mobility allowance you can use it to lease a car, scooter, powered wheelchair or Wheelchair Accessible Vehicle. The Scheme provides flexible and hassle-free access to a brand new, reliable vehicle of your choice. As well as a great choice of cars, we also provide a wide range of Wheelchair Accessible Vehicles, scooters and powered wheelchairs.
Driving when you have autism: What can it do for you?
Having a car can give you easier access to a job, a work scheme, college, training or a day centre. Also, it saves you having to rely on friends or family for lifts or using taxis and public transport. Once you've got used to having your own car and become accustomed to driving it whenever you want, it could even boost your confidence in other areas of your life.
However, it can also be a very enjoyable hobby in itself for autistic drivers, aside from being able to get yourself to the activities you like to do such as exercising or going to the cinema.
And you can even make a career out of it! There are some driving instructors in the UK who themselves have autism. Julia Malkin battled autism to become the country's most qualified driving instructor. Her story was told in the BBC Three programme Autistic Driving School shown in 2010, showing that autistic people can drive.
Julia says driving is enormously helpful if you have autism because it boosts sense of self. She explains: "We need confidence and ability to achieve more than typical people do. That is because our self esteem is naturally weak because of our communication difficulties. Driving does help to resolve that kind of thing by giving us the ability to believe in ourselves."
Harry Debling, who was diagnosed with autism at 18 months, set up his own driving school to show people with autism can overcome barriers to achieve their goals. "I want to show autistic people in a positive light. It's not all doom and gloom. There are many different levels of the spectrum and a lot of autistic people with the help and support they get can succeed," he says.
How the Motability Scheme can help autistic drivers 
The Motability Scheme makes leasing a car an easy, hassle-free experience for autistic drivers. With the Scheme, you can exchange part or all of your mobility allowance to lease a car for three years. Once the three years are over, if you decide to remain on the Scheme, you can choose another vehicle.
Insurance for up to three named drivers, maintenance and breakdown cover is already included in the price you pay. This can be helpful for autistic drivers if they might need support. The Motability Scheme specialist at your choice of dealership will take care of any paperwork and place the order for you, and you're supported by the Scheme throughout the lease.
About the Scheme
The Motability Scheme makes leasing a car an easy, hassle-free experience. With the Scheme, you can exchange part or all of your qualifying mobility allowance to lease a brand-new vehicle of your choice. Insurance, breakdown assistance, servicing and maintenance is already arranged and included in the price you pay, so you can enjoy the freedom that comes with a worry-free lease.
I'm autistic, am I eligible?
If you have autism, you can see if you're eligible for the Motability Scheme by using our eligibility checker. The next step after that is making an appointment to visit a Scheme specialist at your nearest dealer to pick out and test drive cars. You can prepare for your visit in advance using our handy dealer visit checklists which should help you narrow down your options.
If you'd like to find out more about the Scheme, request an information pack below and we'll send you all the information that you need to make the right choice.
Related articles
Choosing the right car for you
Everything you need to know about PIP
How in car technology can help you