If you use your car a lot, car experts advise that you check your engine oil once a month so that if your engine is burning oil or losing it through a slow leak, you'll want to know this as soon as possible so that you can get the issue addressed promptly. You don't necessarily have to take the time to go to a garage for this, although the cost of servicing and maintenance is included as part of your worry-free package you may get your dealer to check this for you, or if you prefer, you can do it yourself with PA Motoring's simple guide.
---
Oil is to an engine like oxygen is to humans — an absolute necessity to keep it going.
An engine consists of several metal moving parts, creating a lot of friction. Oil works to prevent these components from wearing out quickly and failing.
It is, however, a consumable product, and as such requires regular checking and the occasional change to keep your car running smoothly. Not sure how to check engine oil? Here's how…
Look for the manufacturer guidelines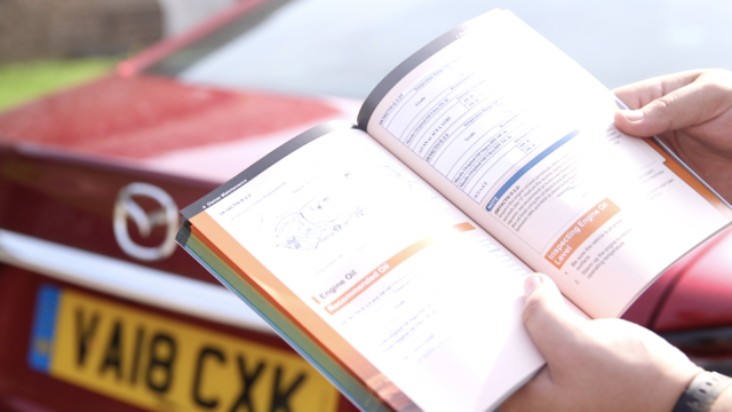 Before doing anything, get out the owner's handbook for your vehicle. In there, you'll find information about oil recommendations for the vehicle and how often the lubricant should be changed. Although it's vital to regularly check the oil, if you're approaching an interval then it's even wiser to have a look as you could risk serious damage to the vehicle if you go above the suggested mileage for a change.
Prepare the car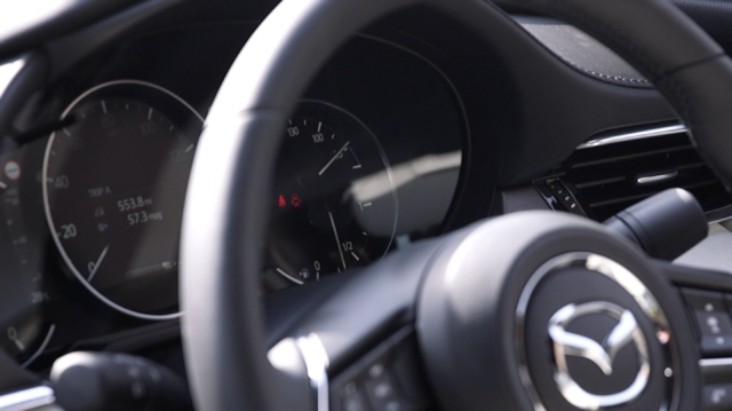 To get an accurate picture of your car's engine oil, there are a few steps to take in order to prepare the vehicle before taking a look.
Park on level ground and allow the engine to cool down for at least 10 minutes if it's warm.
Locate the dipstick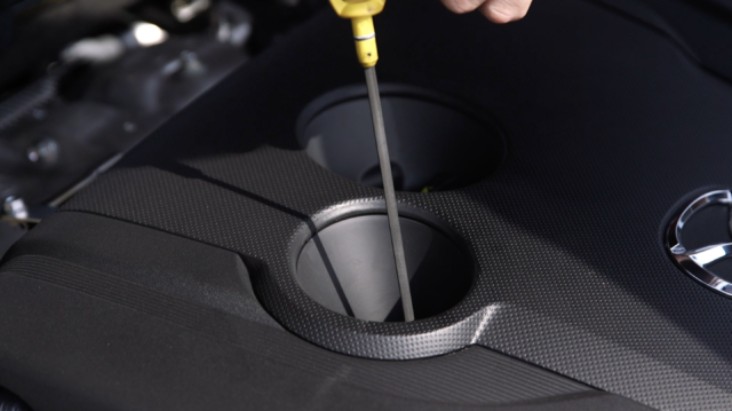 Pop the bonnet and find the dipstick for your car. On most modern vehicles, it's usually bright yellow and easy to see. You may have been asked to locate it on your driving test, but if you didn't — or you've simply forgotten — the vehicle handbook should be able to help.
Grab the tissue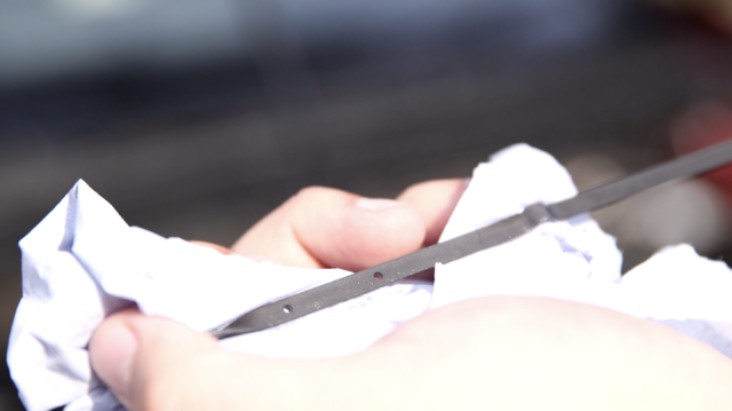 Once you've found the dipstick, pull it out and wipe it with a clean tissue. Use this as an opportunity to locate the oil indicator markings, which are usually either two small holes or raised bumps. Then, place the dipstick back in.
Check the oil level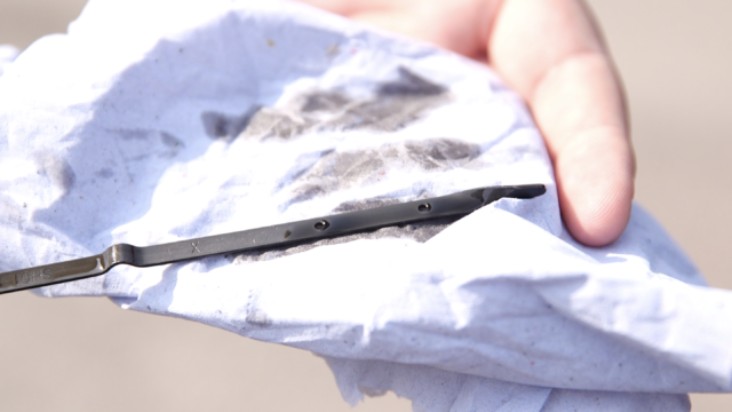 Once again, remove the dipstick but this time lay it flat on another clear piece of tissue and look where the oil comes up to. If it's between the indicator markings, then you're at a good level.
If it comes below, then you need to add more oil — or run the risk of increased engine wear. Too much? The oil will foam up and result in poor lubrication, and ultimately less friction. While you can opt to drain the oil yourself from underneath the car, it's always best to seek professional help if this is needed.
This article was written by Ryan Hirons from PA Motoring Service and was legally licensed through the NewsCred publisher network. Please direct all licensing questions to legal@newscred.com.
---
Need to add more engine oil to your Motability Scheme car?
---
If you are a Motability Scheme customer, you should take your car to the dealer for all servicing and maintenance and the cost is included in your three year lease package. It is important that you carry out the following regular checks in between services, to ensure that your car performs well and is kept in a good condition:
Paintwork – wash the car regularly to maintain its paintwork
Lights – check they are clean and working properly
Engine oil level
Windscreen washer fluid level
Engine cooling system level
Tyres (including your spare) – check they're at the right pressure and are not worn below the legal limit
You should also:
Ensure all faults are put right quickly
Respond to any manufacturer recall e.g. if a faulty part needs replacing
Related articles
Kwik Fit's top tips for looking after your tyres
How to demist your car windows fast