If you experience any difficulty with mobility, you might think that sport is out of the question – but there are lots of opportunities for you to get active this summer. We've rounded up some of the most interesting accessible sports for all abilities, whether you're on holiday abroad or taking a day trip to the seaside.
Dare to fly and go solo
If you want to boost your fitness on your own before diving into a team activity, you could consider cardiovascular exercises such as chairobics in your own home—or garden if the weather permits! Or if you're simply looking for something new to try on your own, there are many choices.
If you're feeling adventurous this summer, you can even take a sport as daring as hang gliding! The training for disabled hang gliders is the same as anyone else—all you need is a mobility aid for getting around the airfield. Even people with limited arm and hand movement have the chance to take the controls and fly. Airways Airsports trains people of all abilities in hang gliding.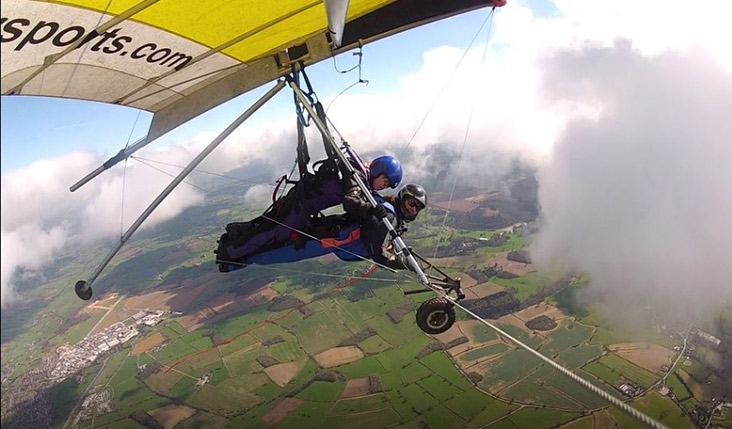 Hang gliding at Airways Airsports
You may need to join a club or specialist centre to learn the ropes and to make sure you're safe, but once trained, these are sports you can enjoy by yourself and a Scheme car enables you to access them whenever you want.
Join a team and make a splash
Boccia is a team game of strategy and accuracy that was originally designed for people with Cerebral Palsy, but it's now widely played by athletes with impairments that affect motor skills. It's played on a flat, smooth surface, where players must throw or roll coloured balls as close as possible to a white target ball, known as the "jack." The player, pair or team with the most balls near the jack is the winner. Boccia is one of only two Paralympic sports which does not have an Olympic counterpart.
With summer being the perfect time for water sports, you could consider accessible canoeing or Paddle-Ability. This focuses on the individuals' ability in canoeing rather than disability. Many canoeing clubs and centres offer opportunities for disabled people and British Canoeing recognises those that provide quality activity and experiences for disabled people through its Paddle-Ability accreditation. For those just starting out, or wanting an introduction to canoeing, Paddle-Ability starter sessions are a good way to test the waters.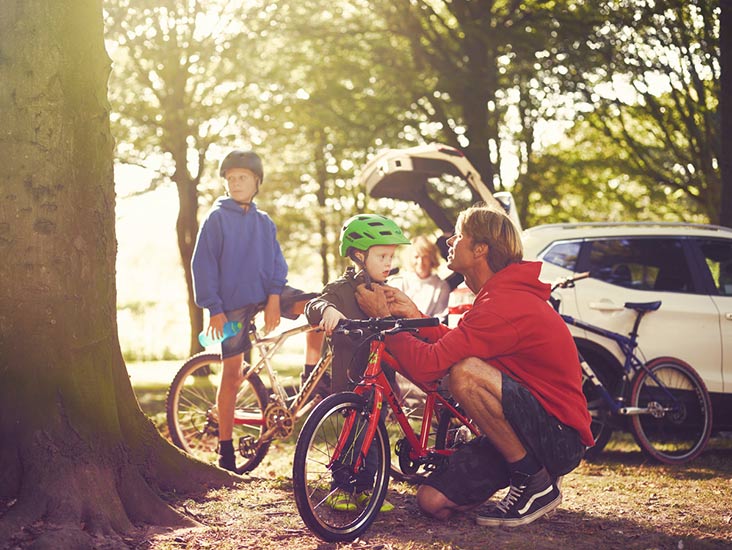 You might be surprised by how many sports are accessible for people with limited mobility
There are also many sports out there made for wheelchair users such as racing, wheelchair tennis, table tennis, basketball, rugby and football. The BBC's Get Inspired site has a very comprehensive rundown of what's available in your local area!
Don't stop on holiday
If you're going on holiday this summer, there are plenty of opportunities to play sports—in fact, some may be more accessible when you're on a break. For example, there's quoits, a traditional game which involves throwing a metal rope or rubber ring over a set distance, usually to land over or near a spike (sometimes called a hob, mott or pin). It's often played on the deck of a cruise ship and it is sometimes offered as a sporting activity at holiday resorts. It's ideal for people with limited mobility and great fun.
Lots of people enjoy croquet when they're away, as well as putting—a much more gentle version of golf. There's also crazy golf which all the family can play and enjoy.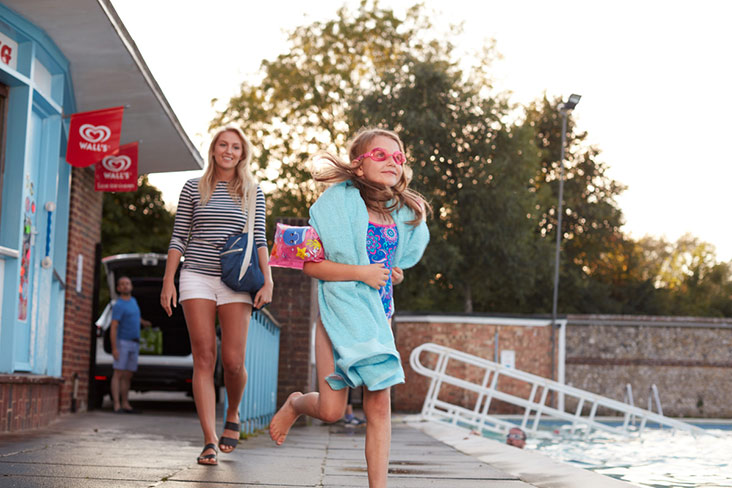 You can enjoy many different sports while you're on holiday
Sports can be a great way to break up the day while you're on holiday, with games such as bowls, garden skittles or human chess. Why not think about this when you're planning your next holiday? You could find out the facilities available at possible accommodations and see which you'd like to try.
More about the Motability Scheme
The Motability Scheme helps you use your mobility allowance to lease a car, scooter or powered wheelchair. The all-inclusive package means you can enjoy worry-free motoring and use your car to access lots of different sports this summer.
To find out more about joining the Scheme, order a free information pack or arrange a call back from one of our friendly team.
Read more articles like this:
The grass is greener – Accessible days out to gardens around the UK
Driving in France when you are a wheelchair user
16 great travel apps for people with disabilities