Virtual Reality (VR) was originally conceived as an entertainment technology to thrill cinema-goers and people playing videogames. The recent waves made by Sony's PlayStation VR and the more flexible Oculus Rift VR headsets have shown the firm place that VR has made for itself in the technology space—and it's here to stay. Until recently, attention was mostly on getting the hardware to work well, but now researchers are working on what the virtual reality itself can do to help people with disabilities.
Overcoming inaccessibility
As the Virtual Reality Society reports, VR can be used to help design and test buildings with disabled access, giving a glimpse into what the experience would be for a person using a wheelchair getting in, out and around the building in their wheelchair and what potential hazards might be.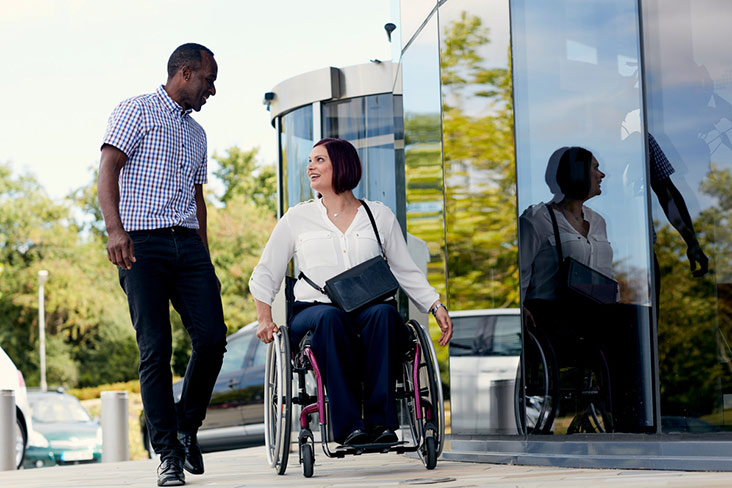 VR can help make buildings more accessible
Showrooms and tourist attractions are just a couple of examples of the services that are tricky to access for people with limited mobility but are on the way to opening up their offerings to disabled people. IKEA offered a virtual kitchen showroom with the HTC Vive VR hardware, allowing users to browse kitchens, try out different colours, and have the showroom experience without having to navigate crowded, narrow pathways in store. One of the most popular tourist attractions in Amsterdam, the Anne Frank house, is unfortunately largely inaccessible for visitors with limited mobility, however, there is a 360-degree Virtual Reality touravailable for these visitors so they can still experience the tour.
Building confidence
One pioneer using VR to assist disabled people is the University of Haifa in Israel, which designed several scenarios to teach autistic children how to safely cross roads. The researchers on the Israeli project discovered that after a month of VR training, the children were able to drastically improve their ability to cross roads safely. This technology could be adapted to help train newcomers to wheelchairs and mobility aids to help build their confidence.
Although it's early days, researches at the University of Haifa are confident about the prominent role that VR will take in areas such as rehabilitation for people who have suffered a stroke, helping them get back into routine tasks around the home and increasing their self-esteem.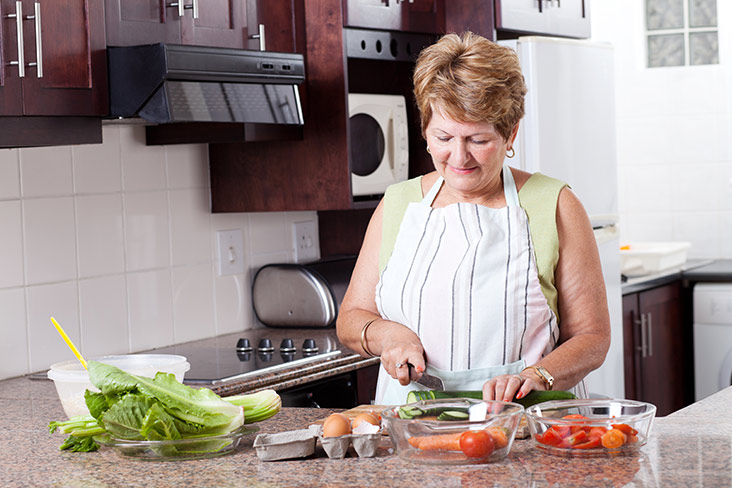 Research suggests that introducing VR in rehabilitation after a stroke can help increase confidence in everyday tasks
The future of car showrooms?
Virtual Reality could have a huge impact on the motoring world. Away from learning and exploring, Ford is currently developing VR technology with the aim of helping customers decide which car they'd like. In a recent press release, Ford's Jeffrey Nowak, head of global digital experience said: "It (VR) really is a blank canvas. It is easy to imagine that someone who wants to buy a Sport Utility Vehicle could experience taking that car for a test drive over desert dunes without leaving the comfort of their home. Likewise, if you're in the market for a city car you could be at home, relaxing in your PJs and fit in trying out the peak-time school run after you've put the kids to bed."
Until this is a reality, you can browse the range of cars on offer with the Motability Scheme with our car search tool.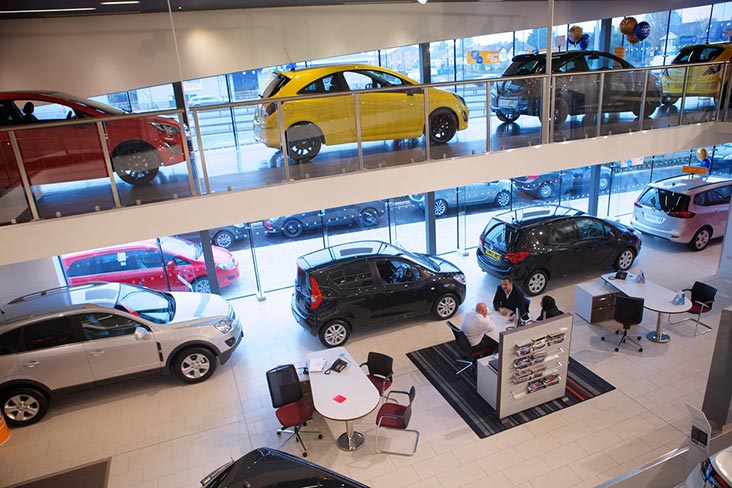 What will Motability Scheme showrooms look like in ten years?
This future isn't so far away
You might be thinking that this all sounds a bit familiar—and you'd be right. VR was excitedly built up in the early 1990s and again in the 2000s, but the technology never achieved mainstream success. Thus, there are still some sceptics about this latest push to get VR tech to consumers on a large scale. Only when production booms and device costs decrease will organisations like charities really be able to make the most of it.
Device prices are a lot lower than they used to be, but they still can't be considered affordable for most people. There is another way though; some smartphones can now be used as VR devices via the purchase of a cardboard adapter. The phone is then placed in the adapter and you wear the cardboard around your eyes.
At the current rate of progress, it's estimated that it will be two or three years until we start to see the technology being taken up more frequently and widespread to help disabled people everywhere.
With the technology growing, keep an eye out for possible applications on the Motability Scheme. The Motability Scheme helps you exchange all or part of your mobility allowance for leasing a car, scooter or powered wheelchair. To find out more about joining the Scheme, you can order a free information pack and check your eligibility.
Read More Articles Like This:
What could 3D printing mean for mobility?
Five Optional Extras Your Next Car Should Have
How In-Car Technology Can Help You