3D printing is one of those new technologies hot and fresh out of the kitchen of innovation. It promises a number of exciting benefits for many industries, but what could it mean for mobility and how can disabled people benefit from this promising new technology?
The future of wheelchairs and mobility scooters
Last year, the Huffington Post reported that disability charity Motivation had begun to collaborate with Google to help produce mobility aids, such as wheelchairs, for developing nations. The charity has been working for the last 25 years combining industrial designs with humanitarian efforts and it now helps set the standards for wheelchairs globally.
The aim of the partnership with Google is to explore how 3D printing can help to develop individual postural support devices. This means that wheelchairs could eventually be adapted and fitted to the specific requirements of the individual wheelchair user.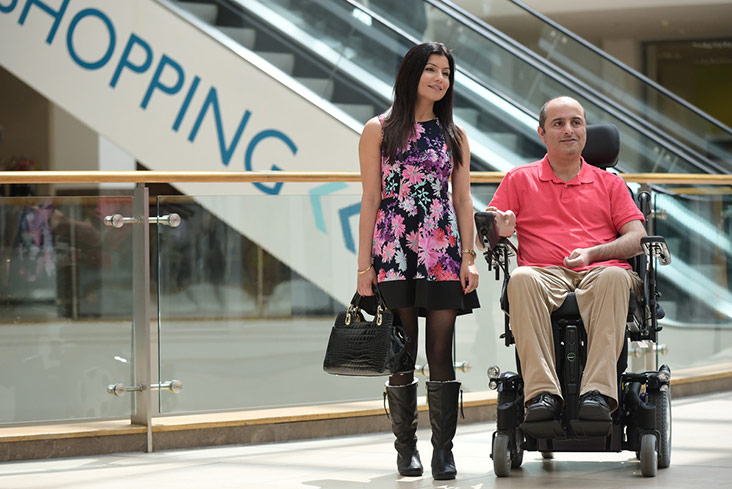 3D printing could lead to powered wheelchairs and scooters being more personalised than ever before
The technology means that one-off objects and designs could be manufactured almost anywhere a 3D printer can be installed, so customised items could be able to be produced at a much lower cost than ever before.
This would also benefit mobility scooter users in the need of specific adaptations, or even with something as seemingly simple as the design of a cupholder, for example. With the help of computer design and a 3D printer, those parts could be manufactured easily. 3D printers can also be transported from place to place, meaning the person requiring such a modification might not even have to leave home to be consulted on the parts.
How does 3D printing work?
3D printing is the process of turning a three-dimensional computer scan into a real-life object by using a machine that layers materials from plastic to metal. An article from The Independent perhaps described it the best by saying 3D printing is "…a bit like making a loaf of sliced bread, but in reverse."
The author of that piece encourages us to imagine baking each individual slice of bread and then putting them together to form an entire loaf. This is basically what a 3D printer does, and this ability to create an object from a digital creation could prove to be great news for disabled people.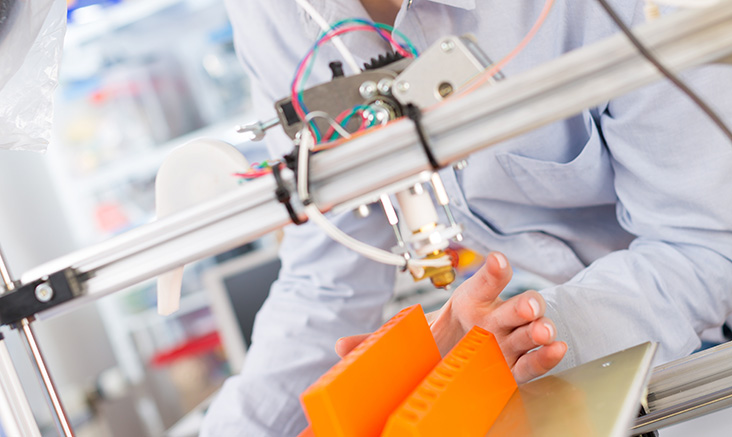 3D printing will hopefully become more widely available in the future
Could 3D printing help you?
It is clear that 3D printing is still relatively expensive when it comes to larger production numbers, but for people who require complex individual items, it could prove incredibly useful. Wheelchairs, mobility scooters and cars could all become more comfortable with the products 3D printing could help produce for their users. These items would be produced according to the needs of the person requesting them, rather than the requirements of the vehicle it needs to be fitted to.
In 2014, the BBC reported that Raul Krauthausen from Germany bought his own 3D printer with the aim of producing items for mobile phones, but discovered he could instead print far more useful things. After teaching himself some basic design techniques on the internet, he produced his own 3D printed ramps for his mobility scooter to help him scale pavements in and around town.
The future's bright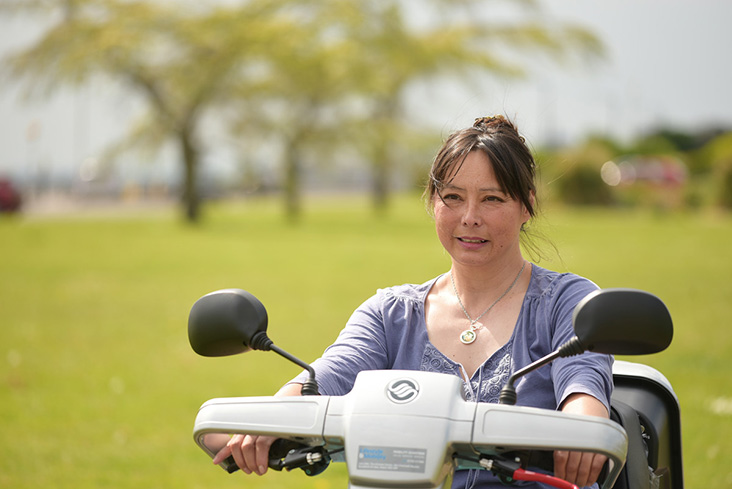 3D printing could enable custom adaptations for mobility products in the future
The technology isn't quite ready for market yet—at least not on a large scale. Personalised technology advancements, not just in 3D printing, are what is going to make life simpler and more comfortable for people with disabilities. As time goes by, individual requirements will hopefully become more and more common, and mass production methods will hopefully be improved by smart production additions.
As for the Motability Scheme, this technology isn't available just yet—but watch this space for how it could possibly affect the Scheme's offerings in the future!
Contact us
If you're not already a Motability Scheme customer, it helps you exchange your mobility allowance for leasing a car, scooter or powered wheelchair. To find out more about the Scheme and see if you can join, order a free information pack and use our eligibility checker.
Read More Articles Like This:
16 Great Travel Apps For People Disabilities
What Do Engines Size Actually Mean?