In our second article with disability influencer Gem Turner, she discusses in detail the adaptations she has for her Motability Scheme Wheelchair Accessible Vehicle (WAV), why she chose them and how they help her drive.
When I was younger, I didn't really know how driving would work but I knew I wanted to do it. I have Brittle Bones (Osteogenesis imperfecta), so the thought of using my legs to drive was daunting as breaking my bones is so easy. When I first began considering vehicles, I was shown a number of variations of adaptations such as extended pedals on a standard production car. However, I knew this was not for me as I wanted to drive from my wheelchair.
I would say for me that there's not much difference in driving my chair and driving the WAV. The only difference is I'm using both hands to drive the WAV and I need the ability to hold the controls for the duration of driving.
The aspect I love about driving is that everything is near me. With my short arms, I need things to be pretty close to me in order to use them and this set up is perfect for me.
Here's a full rundown of the adaptations I needed for my WAV!
Access ramp
The WAV opens with the press of a button and the ramp glides down after. The ramp doesn't feel steep at all and I've had no issues with grip, which is something I was worried about.
Swivel out passenger seats
I almost always need to travel with other people, so having enough space to take my friends, family and PAs out was important too. So I was buzzing to be able to have three passenger seats for my car. One is next to me and two are behind me. They are permanently swivelled to the windows when they're not in use which means I have more room to manoeuvre.

Lock-in system
The best thing about my car is being able to clamp in safely within seconds. I have a lock-in system that's attached to my chair. So all I have to do is press a button on my chair, a large pin drops down which then connects to the lock-in system in the car. This means that I no longer have taxi drivers taking so long trying to find the hoops to my chair every day to clamp me in—bliss!
Driving controls
The actual driving control is called space drive and means I purely drive with my hands and don't use my feet at all. This consists of:
Mini wheel
This is essentially my wheel, but I just steer this with my left hand. It's very lightweight for me to steer and has a joystick on so it's easy to hold too.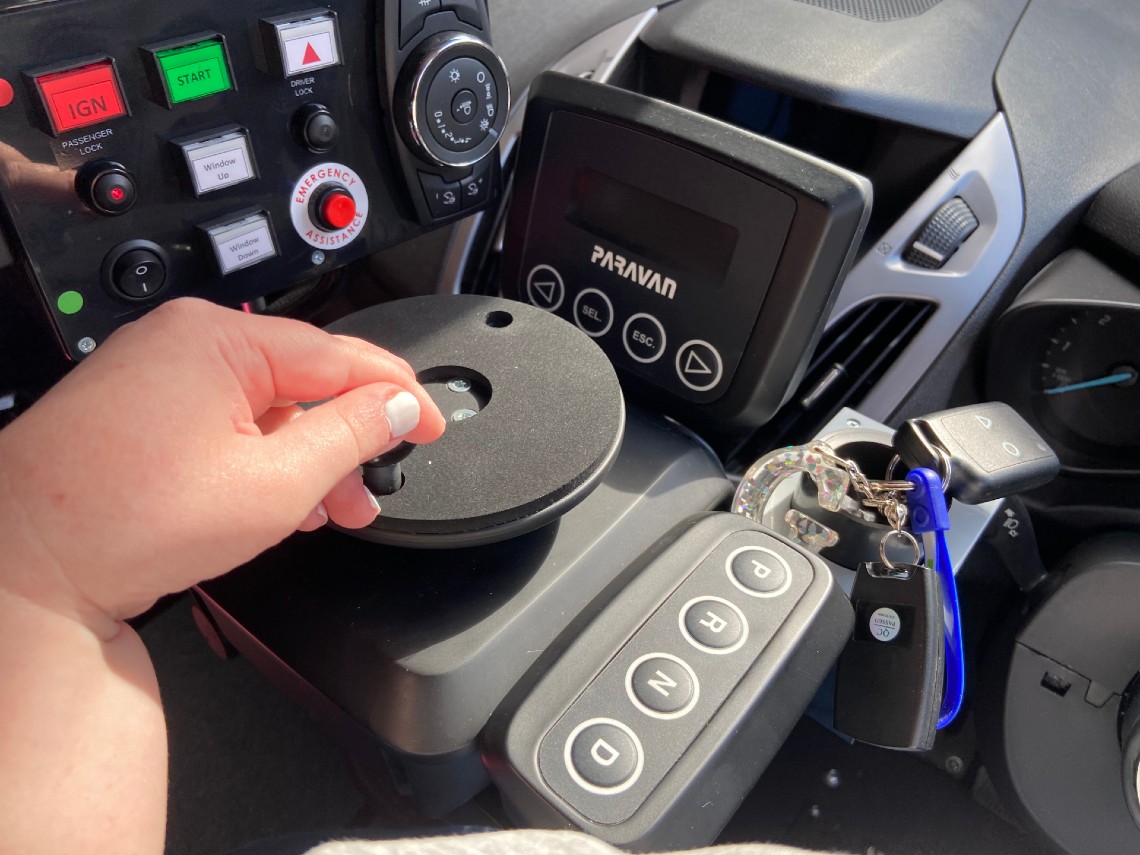 Control box
This controls turning the car on and off, hand brake, windows and even an emergency button to contact RAC immediately which is pretty handy (hopefully I won't need that though!).
Hand pedal
This is the accelerate and brake. I found it hard at first as to accelerate you pull it back which is opposite to my wheelchair controls, but I soon got used to it. On this, there is also a button on the edge that controls other actions, such as indicators, lights and even the horn. When you press the button it beeps, and you wait until it beeps for the number of times to match the action you want. That takes some getting used to, so much so that in one of my lessons I accidentally kept pressing the horn instead of the indicators, oops!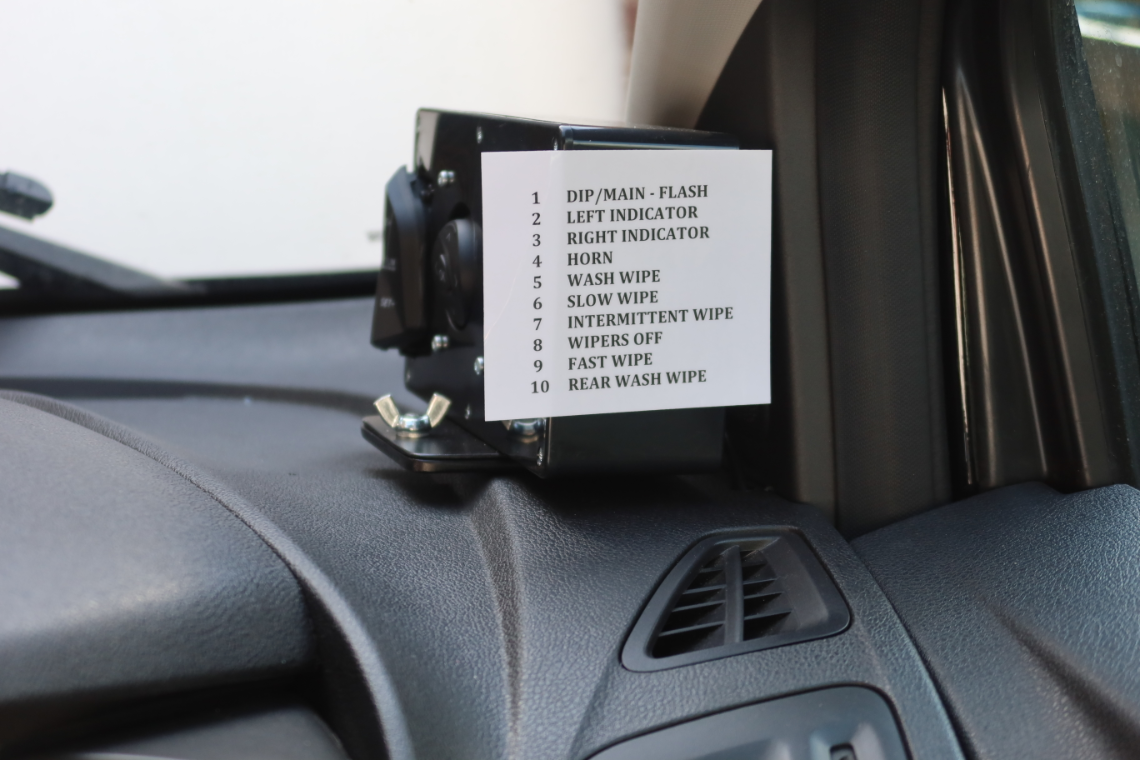 Seatbelt
Another aspect I was a little nervous about was the belt, as my strength isn't the best with buckles. However, a really simple adaptation I have is for the belt to be constantly buckled, then just drive into it, genius!
Driver/passenger swap
It's very rare that I go out on my own, I'm either with family, friends or PAs. It's essential for me to be able to swap positions with the passenger because I'm used to breaking bones, so I still need someone to be able to drive me in an emergency. Part of my adaptations means that I have a lock-in system on both driving and passenger sides. All we have to do is get someone to unclip the passenger seat, and lock it into the driver side—and I can wheel and lock into the passenger side. I especially love this as I've never been able to be at the front!
So there we have it, that's a round-up of my adapted WAV set up! As if you can't tell already, I'm so happy with this. It really is going to be life-changing for me, and it already has been. Although we're in lockdown as I'm writing this, I can't wait to get back on the road travelling once we are safe to do so.
Related articles
My Motability Scheme journey: Driving with adaptations
My Motability Scheme journey: The beginning of my journey
10 things to help you decide if the Motability Scheme is right for you