Lifestyle and disability blogger Sarah Alexander has been self-isolating for over 12 weeks. In this article, she discusses what she's doing to stay positive, and manage her multiple chronic conditions, during this period.
---
As I go into my eleventh…twelfth, I don't know, week of lockdown, I'm still feeling stressed, anxious, tired. I'm feeling so many emotions on a daily basis that it is hard to express, and I am sure a lot of people can relate.
At the beginning I told myself that living through this pandemic was not dissimilar from my ordinary life as a chronically ill person but as time went on, I realised just how wrong I was. Before the crisis, when my condition was flaring badly and I spent days in bed, I still had visitors, my friends could pop over if I felt up to it and although I'd be struggling, I wouldn't be isolated. But now, now we have to be isolated. No matter how bad my pain gets, nobody can come and see me to cheer me up. I'm stuck. I'm stuck in this perpetual state of not knowing when I'm going to see another person. I do all my shopping online and am classified as high-risk, so everything is delivered and left on my doorstep. Thankfully I live with my boyfriend so I am not completely alone; I can't even imagine how lonely it must be to live on my own. Big hugs to anyone reading this who does!
"I've implemented a few things into my weekly schedule to try and keep my spirits up and keep me distracted."
Since the world has been turned upside down, my routine has been thrown out of the window and I'm not even sure what day it is anymore. However, I've implemented a few things into my weekly schedule to try and keep my spirits up and keep me distracted.
Reading and writing
Not only have I read quite a few books but I have started writing my own. I have wanted to write a novel since I could pick up a pen and as I am such a procrastinator, I thought now was as good a time as any to start. I make sure I spend at least an hour twice a week to write and although I try to be strict, I also don't put too much pressure on myself if I am fatigued or pain is taking over my day. I used to try and push through the pain or give myself a hard time if I couldn't get something done but I'm so much better at listening to my body and cutting myself some slack.
Video calls
A huge lifesaver for me has been FaceTime and video chatting with friends and family. I am probably on a video call at least an hour a day, whether it be to my mum, my niece and nephew, or a friend. It's nice to be able to see their faces and talk about absolutely anything that isn't pandemic related. My niece and nephew always have me in fits of laughter and brighten up my day.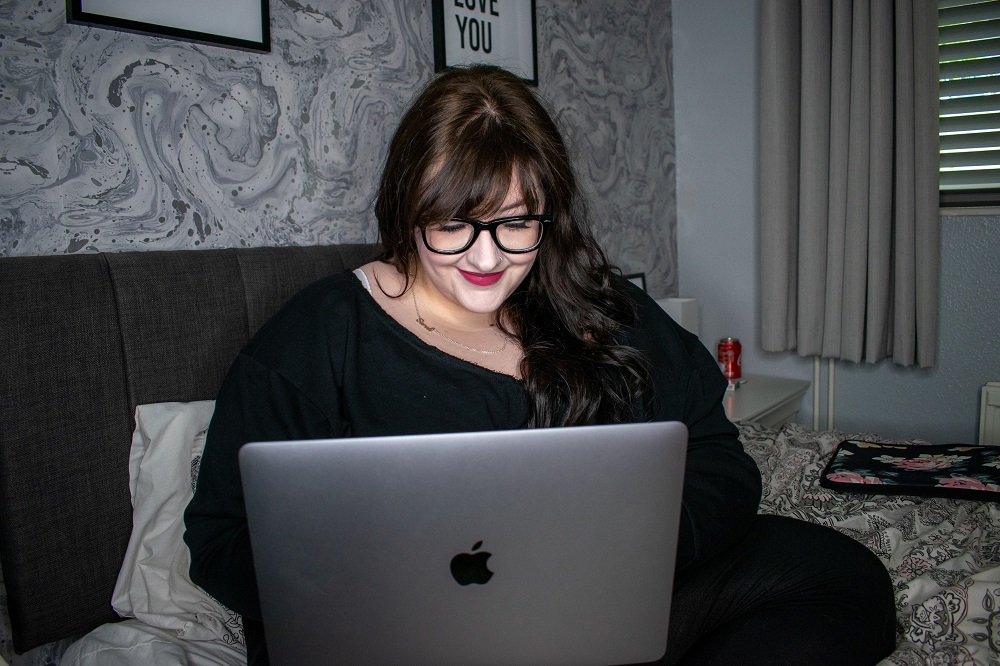 Bingo
Then on a Sunday at 7pm, I log onto Zoom and play Drag Bingo with Charlie Hides who was a contestant on RuPaul's Drag Race. Before the pandemic, I was attending the live games but since COVID-19, Charlie has been arranging the games online and it's so much fun. I play with one of my friends, we always chat on the phone whilst listening to the numbers get called. There's dance breaks and singalongs to disco classics. And the best part is I can participate from the comfort of my bedroom in my pyjamas.
Games
I've played pub quizzes over Zoom with friends, had movie nights, played boardgames, and even helped my niece and nephew with their homework.
As I am a sociable person, technology is helping me stay connected to the people I love and that is what is getting me through this difficult time. I don't know how long we'll be isolated but as long as I have my phone and can see my loved ones faces, I think I'll be okay.
Read more from Sarah at www.fromsarahlex.com
Related Articles
Great podcasts for people living with disabilities
Helen Dolphin's 10 things to do in self-isolation