There are many things you can use your Motability Scheme car for — not just work, shopping and driving family members and friends around. Why not use it to explore a new hobby such as photography? This is a great activity that offers the chance to be creative and meet up with other photographers at events and in clubs.
The Chairman of the Disabled Photographers' Society, Tom Molloy, hasn't let his chronic rheumatoid arthritis stop him from enjoying photography, which has taken him to many events all over the country and abroad. With his keen interest in sports, Tom had a press pass to cover events such as the inaugural Invictus Games in London in 2014. He's also travelled to Dublin and Holland to photograph other disabled sporting events. We spoke to Tom to get his tips on getting started with photography if you're disabled.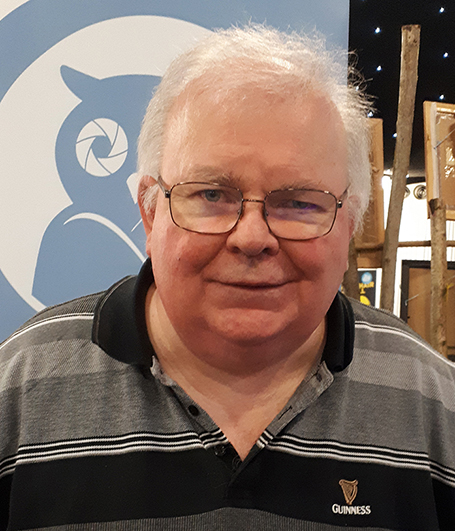 Tom Molloy, Chairman of the Disabled Photographers' Society, gave us his top tips for
Challenges for photographers with a disability
The challenges for photographers who have a disability are mainly around access, says Tom. "This is especially the case with landscapes. Trying to access a viewpoint for a landscape shot if you're in a wheelchair can be difficult. Also, not all sports venues are accessible to wheelchair and scooter users." Tom uses a mobility scooter which, while it can be easily packed into a car boot, can't always be taken on trains and planes if there isn't enough room.

Special equipment
Although there is no adapted equipment specifically for disabled photographers, the Disabled Photographers' Association worked out a way to use conventional photography equipment and adapt it.

As Tom explains: "For example, for wheelchair users who can't use a tripod, we usually recommend they buy a Manfrotto variable friction arm or one of their magic arms. These are actually pieces of studio lighting equipment which can be clamped to the arm of a wheelchair with a Manfrotto super clamp. The arm is interchangeable depending on a person's abilities to use it and all of the parts can be bought separately. There are several extension tubes that can be added to customise it for fit."
For more limited mobility, you can get a mini tripod to sit on your chest with a strap around your neck so you can support a camera in front of your face.

There's no wrong way to do it
"It's up to the individual and what they want to get out of it. Some people just like snaps for memories, while others want to go into competitions. Some want qualifications to get into it professionally. The great thing about photography is that you can get as little or as much out of it as you want to. I enjoy it because as well as giving me something to do, it can be very therapeutic and you can have wonderful camaraderie with other photographers," adds Tom.
Top tips for beginners
According to Tom, you shouldn't rush out to buy an expensive camera right away. "Don't spend a lot of money on equipment until you know what you want to do. We've all got camera phones now and some amazing images can be taken with them, so practise first.
"Talk to other photographers, see what they do. Be aware there are several brands of camera equipment and they aren't compatible with each other. So once you invest in a digital SLR (Single Lenses Reflex), you are tied into that brand as lenses are not interchangeable. Don't rush into it. Play with a cheaper camera or your phone first."

While phones can produce some amazing photographs, you get more artistic control with a camera, for example, being able to blur backgrounds. A viewfinder in an SLR camera will show you exactly what the image is that you're setting up.

Favourite images
The images Tom is most proud of are from the first Invictus Games in London 2014. "It was a real privilege to be there with all the disabled servicemen from around the world.

"Photography starts off small but you never know where it's going to take you. There are some amazing opportunities for travel and meeting other people. It can really enhance your life."

Clubs and societies
There are photography clubs all over the country. If this appeals, see if there's one near you that you can join. You may make new friends including someone who could perhaps help you to access remote areas for landscape shots. There are also numerous photography competitions you can enter with a wide range of prizes. Even if you don't win, it gives you a focus for your photography and some people find that helpful. The Disabled Photographers' Association lists competitions on its website as well as lots of other useful information.

Useful links
---
Related articles
My favourite place to visit in my Motability Scheme car
You can still enjoy fishing with a disability—how the Motability Scheme can help
Travelling with a disability: Meet the voyager who's re-writing the rule book