If you are a carer for someone with a disability, it's important that you look after yourself too. This is partly because you won't be able to help the person you care for if your health and well-being suffer, but it's also, of course, because your needs matter too! In this article, we've highlighted some of the support that's available for carers, such as discounts, counselling services, assistance with mobility for the person you care for and a few more.
Meet new people and relax during Carers Week
With Carers Week approaching from the 11th to the 17th of June, the fantastic initiative, organised by Carers UK is running lots of events around the UK, giving you the chance to focus on your own well-being, meet other carers and gain some valuable information and advice. The events range from fun arts and music workshops, to tea and coffee afternoons. Find out more about the series of events near you with this interactive map on the carersweek.org website.
Enjoy your favourite activities for less
You may not be aware that there are a lot of discounts available to carers for leisure activities. For example, the Cinema Exhibitors Card gives a free ticket to carers when going to the cinema with the person you care for. Many theatres across the UK also have similar concessions for carers, however, it does depend on the venue, so you should phone up the particular theatre to check before booking tickets, to be sure.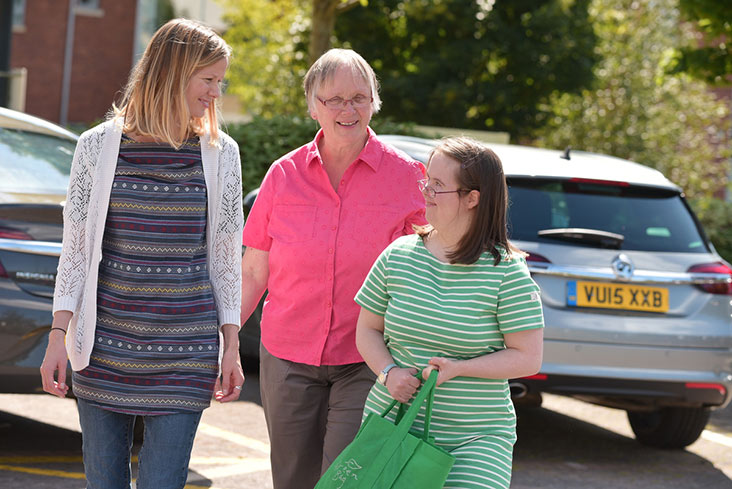 Many cinemas and theatres offer discounted tickets for carers
Help with important life costs
If you are a full-time carer for someone, which means you look after them or are available to them for at least 35 hours a week, you may be able to claim a carers' allowance of £64.60 a week. You don't have to be related to the person you care for or live in the same home as them. To find out more about the carer's allowance, you can visit the Carers UK website.
Sharing with support groups
Most disability charities offer support for carers too. This can be accessed through local groups or online forums—or a combination of both! Carers UK has a detailed list of groups that meet in your area. You could also try the website of whichever disability charity is applicable to the person you care for. These can be especially useful if you're caring for someone who's newly diagnosed, as they offer lots of advice.
Take a break with respite care
Sometimes you need some time to yourself, and to know that the person you care for is receiving help in your absence. This is where respite care comes in. Respite care is temporary institutional care providing relief to caregivers. There are various charities which offer this – but you can start by checking with the Carers' Trust, which should be able to put you in touch with some assistance in your area.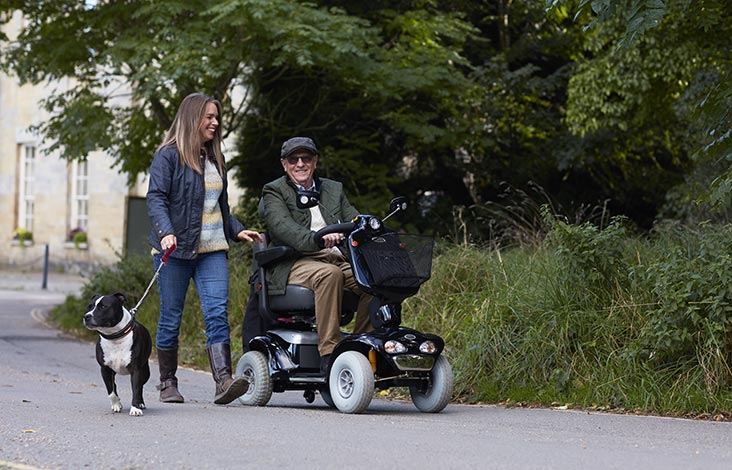 Find out if there's any assistance in your area available for Respite Care and take some time for yourself
Talk to a professional with counselling
There are many forms of counselling available for all kinds of issues. For carers, it can be especially important that you have someone to talk to about your own needs. Counselling is not about giving you advice or telling you how to be a better carer. It's about helping you find your own solutions with the guidance of someone who's trained and experienced.
Counselling is available for free or at a discounted price through several different channels; you can ask your GP about getting referred through the NHS for in-person, online or telephone counselling and some carers' centres offer services locally.
There is also the mental health charity, Mind, which offers guidance on counselling. If your caring responsibilities are affecting your relationship, Relate may be a good organization to try. It offers a variety of forms of counselling including online chat and telephone counselling.The Samaritans are also available for judgement-free listening and support.
Mobility support with the Motability Scheme
The Motability Scheme enables disabled people to get mobile by exchanging their higher rate mobility allowance to lease a new car, Wheelchair Accessible Vehicle, scooter or powered wheelchair. Because lots of Scheme customers don't drive, the lease includes insurance for up to two named drivers so the Motability Scheme car could be driven by a family member, friend or carer, it doesn't have to be the disabled customer. Therefore, as a carer, the Scheme can help by allowing you to become a named driver, appointee or nominee for the disabled person in receipt of the mobility allowance. Find out if the person you care for can join the Scheme with our eligibility checker.
---
If you care for someone with a disability, you might find this information useful
---
Want to know more?
If you'd like to know more about the Scheme, request a free information pack and we'll send you all the information that you need.
Related articles
If you care for someone with a disability, the Motability Scheme could help
Kim's story: Caring for my mum
How the Motability Scheme can help if you care for someone with autism