You might assume the type of car you choose doesn't really affect how comfortable you are when driving, but in reality there's a lot to consider. This article outlines the top things to think about when choosing your next car and preparing for a test drive.
---
An important consideration when looking for the car that's right for you is 'ergonomics' or how a car is designed to fit and respond to the human body – and what that body must do to operate a car. Of course, not all bodies are the same shape and size, so it's important to test how your body fits and feels in the car you choose to buy. 
9 things to think about when choosing your next car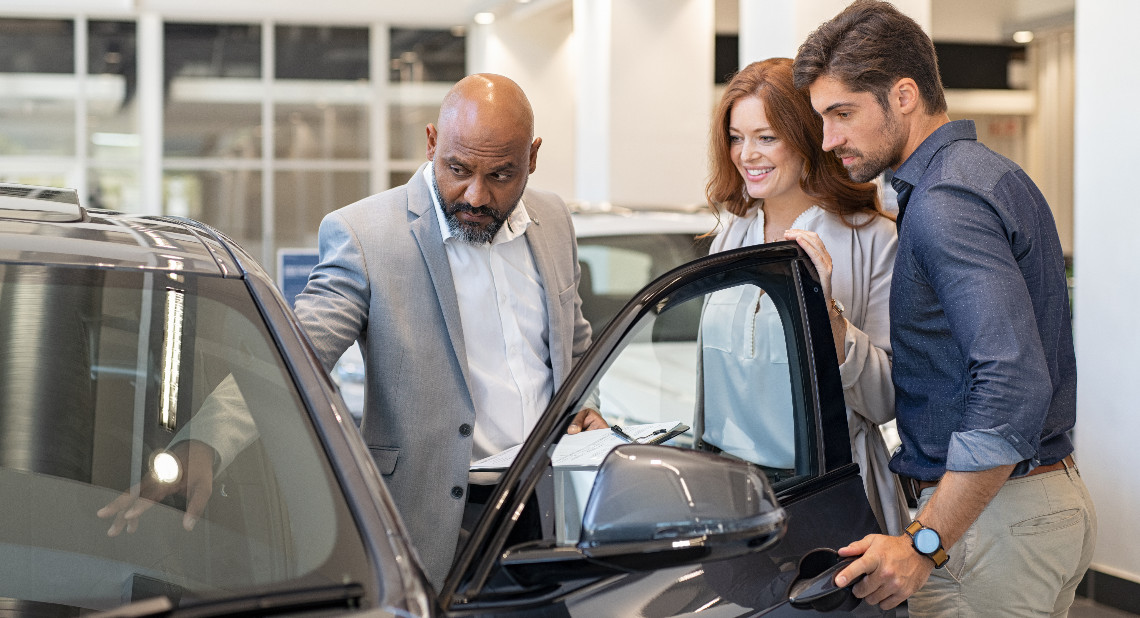 1. Door handles
Are the door handles easy to open, especially on a cold winter's morning? If you suffer from arthritis or wrist pain, this simple task could ruin your day. Some cars can be opened with buttons on the handles, a key fob, or even a smartphone app.
2. The height of the car
If climbing onto a stool is problematic, avoid big 4x4s. If you need one, sidesteps are often an optional extra offered by the manufacturer.
3. The steering wheel
When sat inside the car, reach your arms up to the steering wheel and ensure you can reach it easily. You may be surprised how much strain is put on your arms, shoulders and neck if the size and shape of the steering wheel is wrong for you. 
4. Pedals
Ensure you can reach the pedals comfortably. Adjustable pedals are great, but unfortunately not very common. 
5. Operating buttons
Study the interior carefully. What buttons will you use most, and are they easy to reach? Nowadays, manufacturers are installing fewer buttons, replacing them with an infotainment system with touchscreen or a single device on the centre console. 
6. The boot
Consider the lip of the boot in particular – how high do you have to lift something to get it over the lip and out of the boot? If it's a problem, some vehicles have flat floors, so no lifting is required. If you have to stoop down to pick objects up, is the boot floor too low?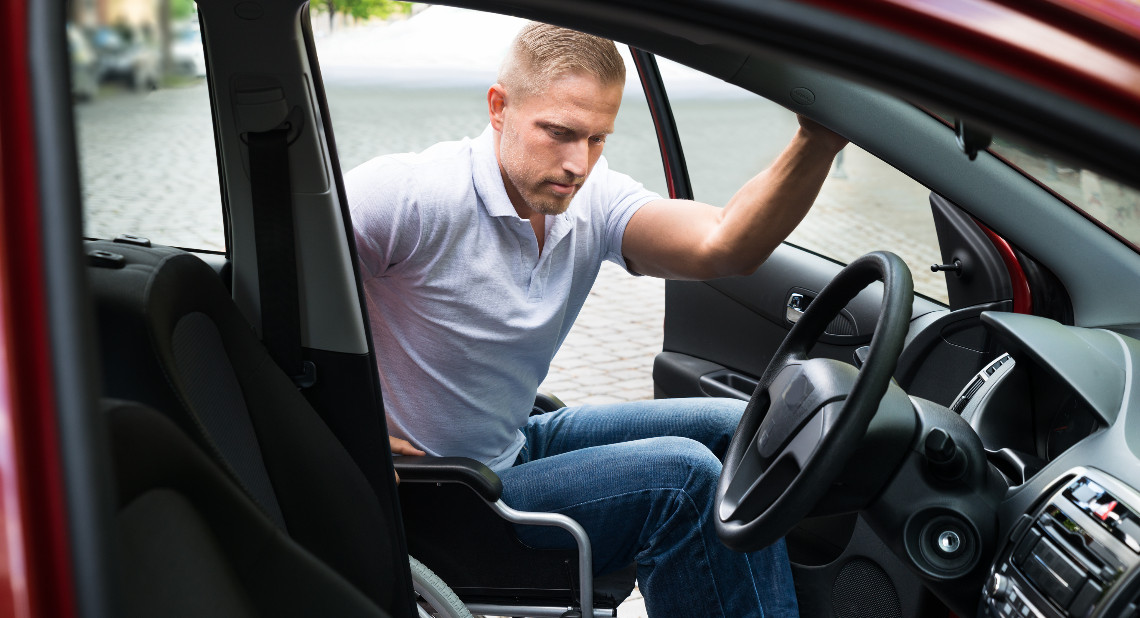 7. The seat
If others drive the car, electric seats with memory functions are helpful, as the car will remember your seating position. This avoids the need to adjust the seat or reach for awkward levers. If this is not available, check you can comfortably adjust all aspects of the seat, plus the steering wheel.
How well do the seats hug your body?  Some seats are motorised at the sides, moving inwards to hug your body to stop you from moving about in the corners. Even if you're not after a fast car, it's worth considering the movement around corners, especially if you're going to be driving around sharp, 90-degree bends.
8. Lumbar support
You should check the seats lumbar support, especially if you have back problems. There are extra cushions and back supports you can buy to improve this. 
9. The clutch
Automatics are an obvious choice if you want to minimise movement when driving, but some people prefer manuals. Consider both the clutch pedal and your arms and wrists on the gearstick. Can you change gear comfortably?
Once you're at the point of choosing your Motability Scheme car, be sure to take it on a test drive and stay very aware of how comfortable you are driving and how easy the car is to operate. Really try to be aware of the details. Think carefully about what will aggravate your body and write down what your precise needs are to ensure that doesn't happen. 
Dealers will know their range well and be able to offer helpful advice on driver comfort, as well as any optional extras available to enhance it. There are all sorts of adaptations to help you enjoy safe driving. These range from left-foot accelerators and hand controls to motorised seats that lift you in and out of the car.
Just remember that our bodies and our driving comfort are unique to us, so the most important person to listen to is you.
How the Scheme can help
There are over 100 adaptation installers who supply the Motability Scheme. You can find information about the adaptations they provide and their contact details at motability.co.uk/adaptations. 
Please remember, the adaptations you need may not be appropriate for all cars. Also, it's worth noting that not all installers supply every adaptation, but most supply a range of adaptations to help with driving, accessing a car or stowing a scooter or wheelchair. Adaptations installers are best placed to advise on any adaptations that may make your driving or travelling experience more comfortable.
If you'd like to find out more about the Scheme, request an information pack below and we'll send you all the information that you need to make the right choice.
Related articles
An autistic driving instructor's tips for great driving
Driving in the dark – tips on how to stay safe
Don't let anxiety keep you from driving