Motoring expert Richard Aucock reviews his top new car picks from the Motability Scheme's latest car price list 2021. From automatic to electric vehicles, SUVs to small cars, there's something for everyone no matter your needs or budget. The prices shown are valid for applications placed before 30 September 2021.
---
The breadth of car choice on the Motability Scheme continues to be diverse and varied. Every quarter, the guide is updated with the latest new motors from Britain's favourite car brands, so customers can pick from the widest range of top-rated vehicles. Every car is also well-supported with full insurance and breakdown cover included, along with tyre replacement if you get a puncture. Customers even get full vehicle servicing for the duration of every lease.
I always enjoy going through the quarterly guides, and this quarter, I've picked out some real stars. My favourites include SUVs, automatics and even roomy, fuel-sipping electric cars and plug-in hybrids available for nil AP. Read on to see the cars that have stood out as great all-round deals this quarter.  
Ford Puma 1.0 hybrid mHEV Titanium
My SUV choice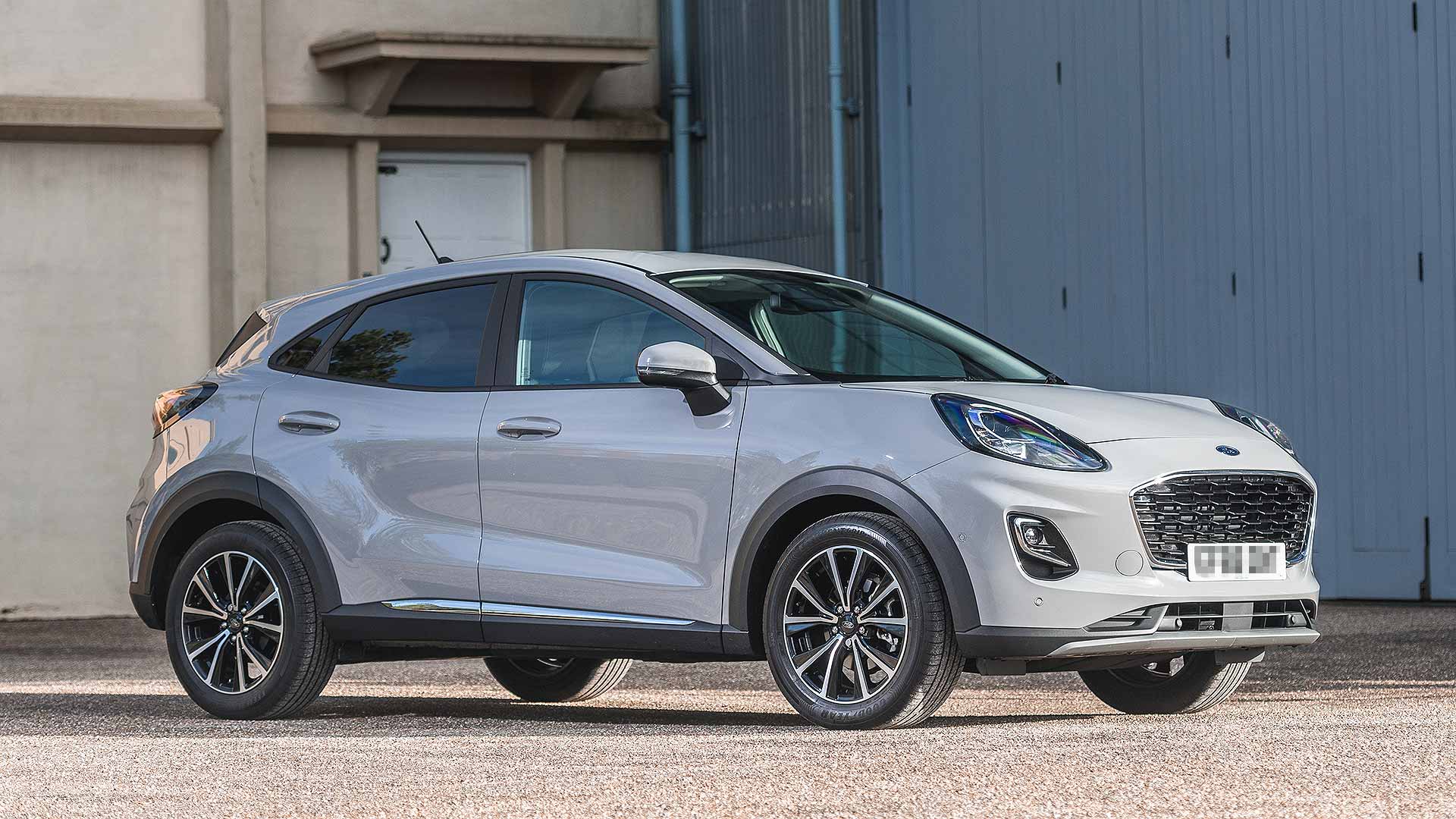 The Ford Puma is proving to be a real smash-hit for the brand. The crossover SUV alternative to a Fiesta, the stylish Puma is already a regular in the UK best-sellers chart, thanks to its stylish good looks, roomy interior and fun-to drive nature. This Titanium model has an AP of just £95 too, adding to the allure. 
Why is it so popular?
The Puma really is a head-turner. Its curvaceous, squat stance looks great, and also delivers the confidence-feeling high-up SUV driving position inside. Being a Ford, the controls are clear and easy to use, the driving position is good and it's a simple car to manoeuvre. The mild hybrid 'mHEV' tech added to the 1.0-litre turbo petrol engine is discreet, doesn't need plugging in, and helps save a bit of fuel in town.
Rear seat space is ample, the boot is a good size – and beneath the boot floor, there's an ingenious additional storage area called 'MegaBox'. It's extremely deep, waterproof… and you can wash it out with a hose and drain the waste water from a plug in the base!
Alternatives to consider: The Nissan Juke invented the small crossover SUV sector and the latest model continues to impress, I also like the style of the new Vauxhall Mokka.
Citroen C3 Sense 1.2 PureTech
My car with no Advance Payment choice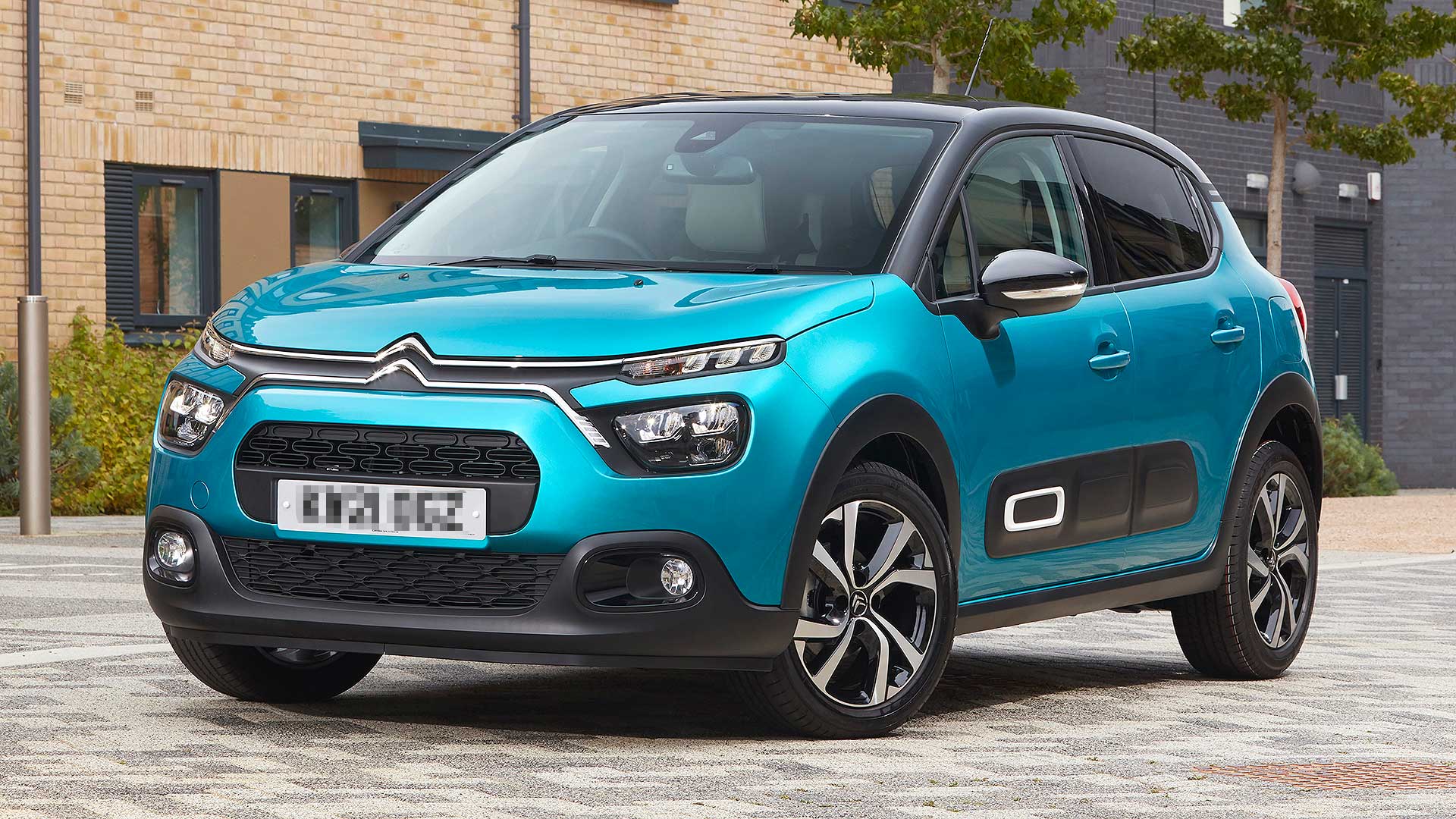 Citroen updated the C3, its popular and distinctive five-door supermini hatchback, in 2020. Along with comfier seats and extra driver safety assist tech, it added on yet more customisation options, allowing buyers to create an even more charismatic and distinctive car.  
Why is it so popular?
Motability Scheme customers like the characterful C3 because it offers great value for money. This Sense version is available with no Advance Payment, and it's not short on equipment either, with this model including automatic air conditioning and a cool contrast roof colour among its standard features.
The five-door body is practical, with a decent boot, and the C3 is a comfortable and pleasant car to drive. Star of the show is the 1.2-litre PureTech engine, a strong and smooth 1.2-litre turbo petrol engine that gives a great combination of performance and fuel economy. It's perfect for town and motorway use alike.
Alternatives to consider: If the C3 is a little too large for you, Citroen also offers the more city-friendly C1 for no Advance Payment – and you'll spend even less of your weekly allowance on it. The latest mild hybrid Fiat 500 is also available for no Advanced Payment, if you want something as stylish as the C3.     
Toyota Corolla Touring Sports 1.8 hybrid Icon
My automatic car choice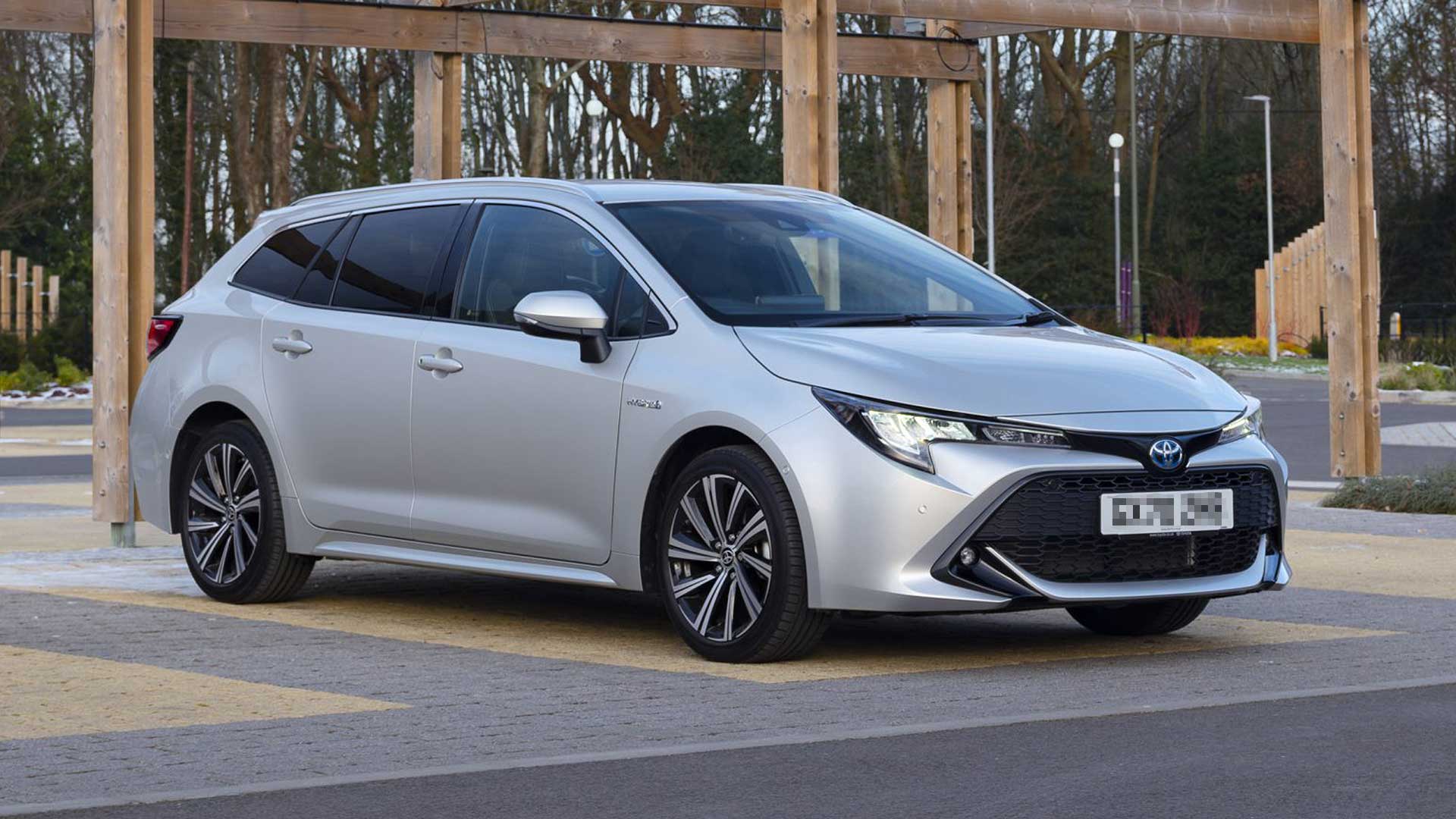 The Toyota Corolla Touring Sports is a superb all-rounder. It has estate car practicality and space, the easy-driving simplicity of an automatic transmission – and the added bonus of a fuel-saving hybrid engine. The British-built five-door is a sophisticated-looking motor, and this version is also available for no Advance Payment too. 
Why is it so popular?
Even with the seats up, the Corolla Touring Sports has a huge 598-litre boot. The load space is wide and long, and the load lip isn't too high off the ground, so it's not awkward to lug heavy loads inside. The fold-flat seat mechanism is simple and efficient too.
Being a hybrid, the Toyota is often able to run as a fuel-saving EV. The engine cuts in and out automatically: you barely notice it and, what's more, as it's self-charging, you don't need to plug it in. It's an added extra feature of the fuss-free automatic gearbox, cutting fuel bills without being a confusing fiddle for the driver to use.
Alternatives to consider: Ford's estate version of the Focus with an automatic gearbox is less than £500 AP – as does Suzuki with the Swace, which is actually a rebadged version of the Corolla Touring Sports, sold through Suzuki dealers. 
Volkswagen ID.3 Life Pro 62kWh
My electric vehicle choice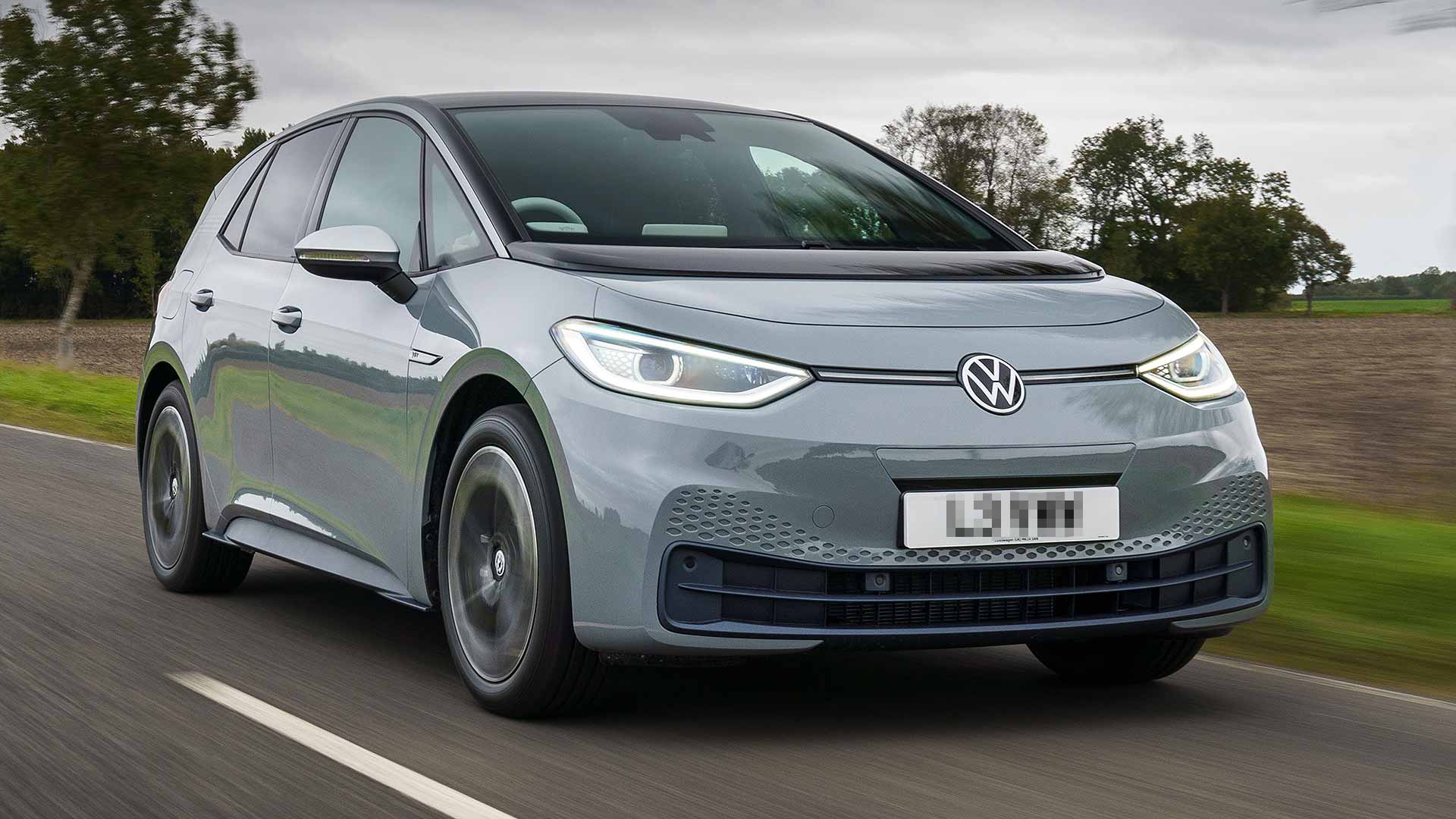 Volkswagen is going big into electric. One of the world's largest car companies aims to develop a comprehensive range of EVs, and the first model from its new line-up to launch in the UK is the ID.3. See it as the all-electric alternative to the famous Volkswagen Golf – available here with a staggeringly competitive no Advance Payment.  
Why is it so popular?
The ID.3 is a modern-looking car, with clean and futuristic lines. Inside, it's minimalist, with dual digital displays and a paired-back feel. The design feels exciting and forward-looking, and I love the open-plan, airy feel. Space is good too, and the boot's also decent, while Life trim is well-equipped.
Electric range is key to EVs, and the ID.3 doesn't disappoint, with a 264-mile overall range. Restrict it to city use and it will stretch even further. If you take out a lease on one, your retailer will arrange for a home charge point to be installed, so you can recharge it at home, while the ID.3's clever connectivity features mean you'll easily be able to find charge points while driving. Embrace the future today with the stylish and exciting new pure electric Volkswagen. 
Alternatives to consider: Impressively, there are several more electric cars available for no Advance Payment, for Motability Scheme customers keen to embrace the future. Choices include the Vauxhall Corsa-e, MG ZS EV, DS3 Crossback, Mini Electric and Nissan Leaf.
Seat Leon eHybrid FR
My alternative fuel choice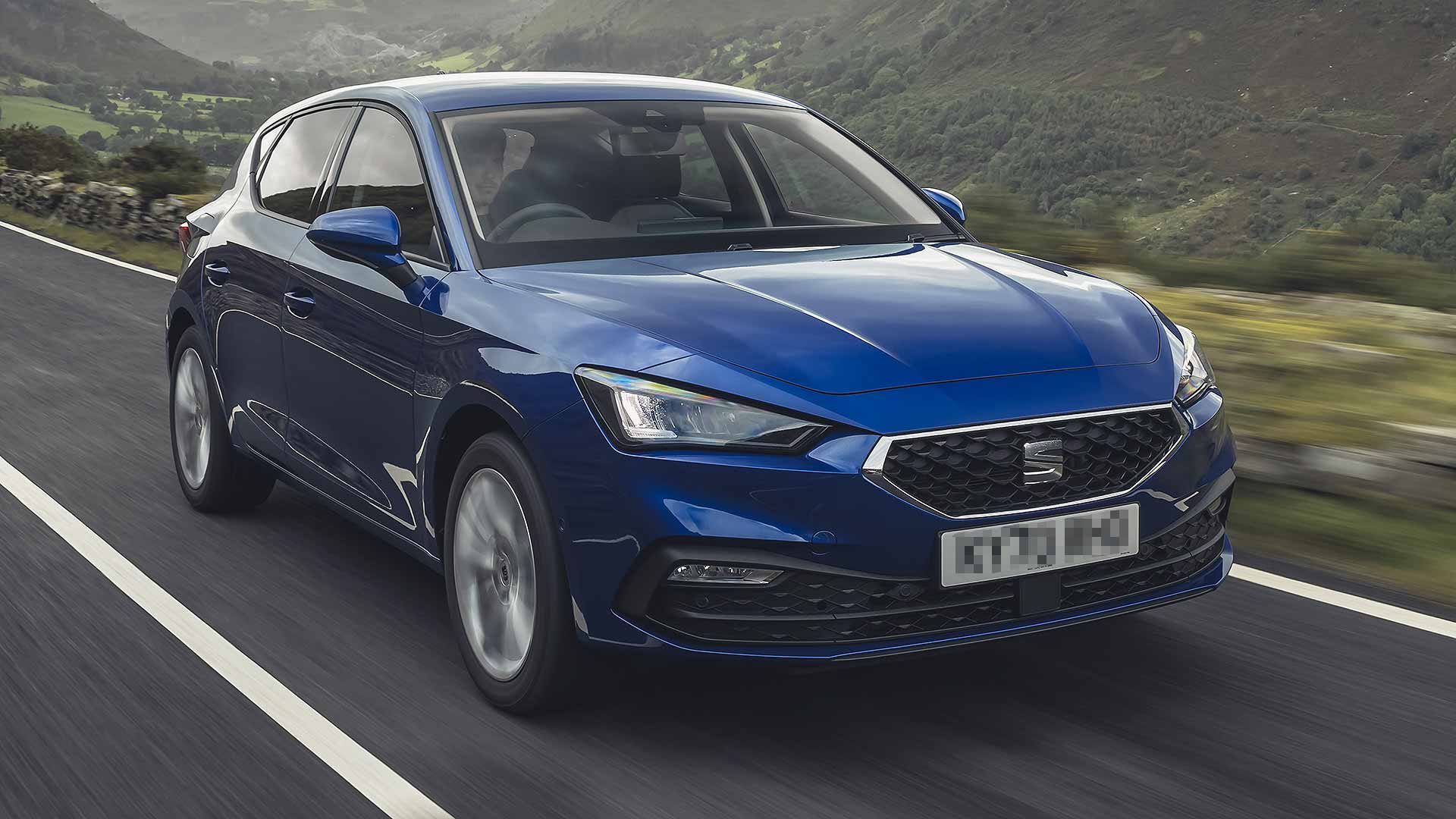 The Seat Leon is becoming an acclaimed family hatchback. It's the reigning AUTOBEST Best Buy Car of the Year, a highly-regarded pan-European award that each year picks out the best real-world car on sale. Seat is now expanding the capabilities of the prize-winning Leon with the eHybrid plug-in hybrid version – and the FR version is actually available for no Advance Payment, too! 
Why is it so popular?
Plug-in hybrid tech helps further broaden the Leon's popularity. The eHybrid alternative fuel system combines a battery that's capable of driving for 40 miles on pure electric power, with a fuel-efficient but powerful 204hp 1.4-litre turbo petrol engine. For most inner-city trips, it will drive purely on electric and consume no petrol – with the engine there ready and waiting for when you want to drive further. The best of both worlds.
Apart from the plug socket in the front wing, the eHybrid Leon is identical to any other model – this sporty FR trim has 17-inch alloy wheels, three-zone climate control and racy interior styling. Add in the spacious, roomy practicality of the Leon, and the appeal of no AP, and you have a great alternative fuel car that comes with no compromises.
Alternatives to consider: Impressively, Seat also offers a plug-in hybrid eHybrid estate version of the Leon, for those who want even more load-lugging room.  Even this version is competitive on costs, with an AP of just £649.
What are the pricing options?
There are three pricing options available when leasing through the Motability Scheme:
Cars that cost less than your mobility allowance:
There are over 45 cars that cost less than your mobility allowance, giving you money back to spend as you wish. The amount you pay is fixed during your lease and the remainder is paid directly to you by your benefits payment agency.
View less than your allowance cars
Cars that cost all of your mobility allowance:
There are over 140 cars that cost the same as your allowance, which means you swap the whole of your weekly mobility allowance for the car of your choice. There is no Advance Payment on these models. These cars will display the words 'Total Mobility Allowance' on the specifications page for weekly rental amount on the Car Search tool.
View Total Mobility Allowance cars
Cars that cost all of your mobility allowance and have an Advance Payment:
You can increase your choice further by paying a one-off, non-refundable upfront payment which we call an Advance Payment. The Advance Payment covers the cost between your mobility allowance and the total cost of your lease.
View cars that have an Advance Payment
How the payments work?
Payments are deducted from your qualifying mobility allowance every four weeks, then paid directly to us by your benefits payment agency. If you choose a car that costs less than your allowance, the remainder is paid directly to you by the benefits payment agency.
All-inclusive leasing
No matter which car you choose, all come with our all-inclusive package of insurance, breakdown cover, servicing, tyres and glass repair and replacement.
Search the full range
If you'd like to join over 630,000 customers already enjoying the benefits of a worry-free lease package through the Scheme, start exploring the full range of cars available using our Car Search tool to narrow down your options.
Our price lists are updated every three months, so you can be assured you're getting the best prices from each manufacturer. The dates the new prices are published are:
1 January
1 April
1 July
1 October
Interested in joining the Scheme?
About the Scheme
The Motability Scheme offers an all-inclusive package. If you are in receipt of a qualifying mobility allowance you can use it to lease a car, scooter, powered wheelchair or Wheelchair Accessible Vehicle. The Scheme provides flexible and hassle-free access to a brand new, reliable vehicle of your choice. As well as a great choice of cars, we also provide a wide range of Wheelchair Accessible Vehicles, scooters and powered wheelchairs.
Eligibility
To join the Scheme, you must be in receipt of one of the following mobility allowances:
Enhanced Rate of the Mobility Component of Personal Independence Payment (PIP),
Higher Rate Mobility Component of Disability Living Allowance (DLA),
Higher Rate Mobility Component of Child Disability Payment – Scotland
War Pensioners' Mobility Supplement (WPMS),
Armed Forces Independence Payment (AFIP).
Related Articles
Automotive industry outlook 2021
What's your next Scheme car going to be?
Register now for the Big Event online