Motoring expert Richard Aucock reviews his top new car picks from the Motability Scheme's latest car price list for 2022. From newly launched hatchbacks to roomy estates, there's something for everyone no matter your needs or budget. 
The prices shown are valid for applications placed before 30 June 2022.
---
The car world never stands still, with new models arriving all the time. While semiconductor shortages continue to impact the global automotive industry, Motability Scheme customers can still choose from a broad range of vehicles, including family-friendly five-door hatchbacks, roomy estates and zero-emissions electric cars. There are also plenty of models available with no Advance Payment, and many cars can be driven by under-25s.
To show the broad array of cars currently available on the Scheme, I have highlighted six models that are great picks for motorists seeking a good all-rounder. All of them have five doors and practical interiors, plus a good amount of standard equipment and strong safety scores. They are fuel-efficient, fun to drive and will be sure to cut a dash on your driveway! 
Vauxhall Astra
My hatchback choice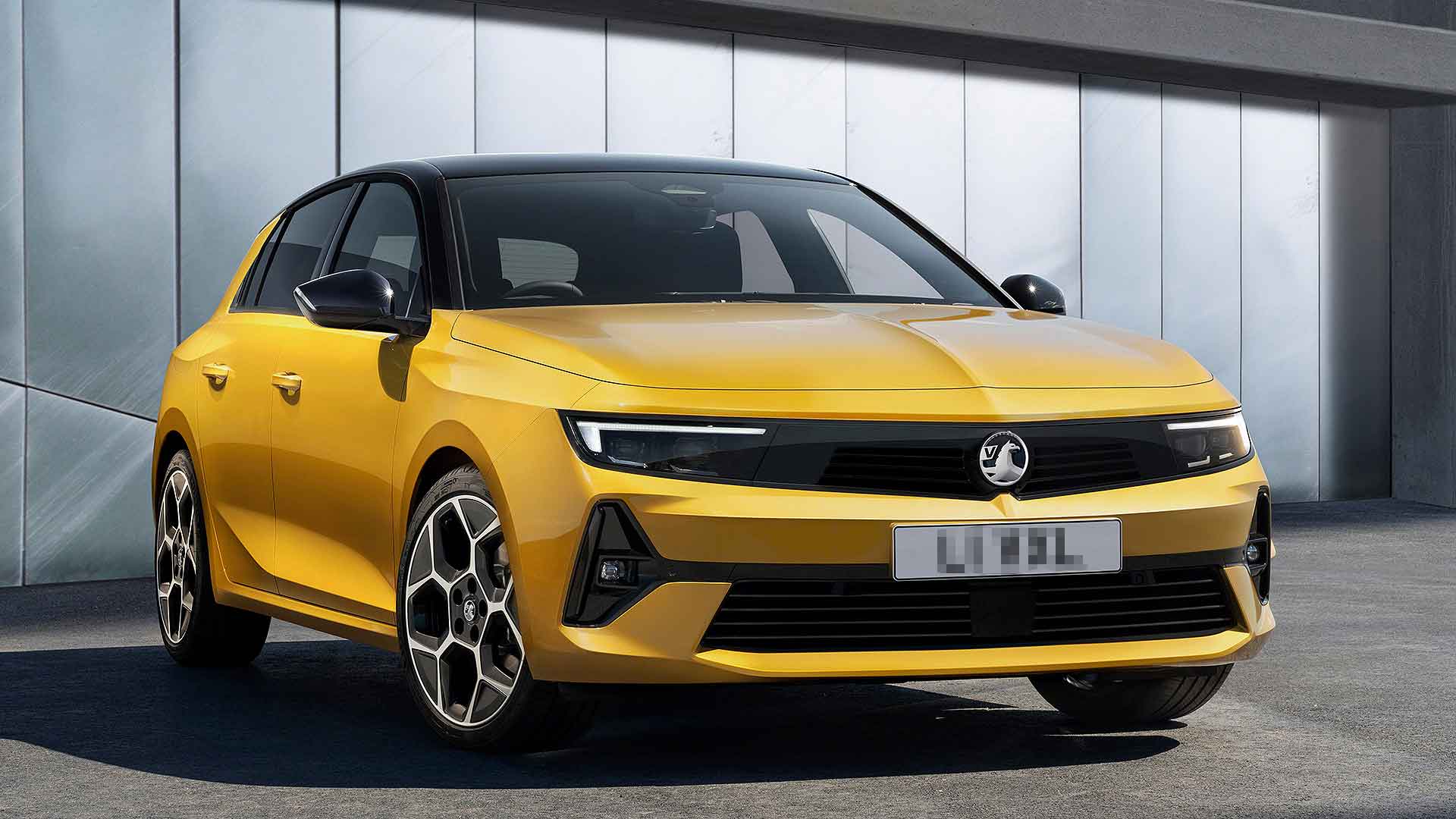 The all-new Vauxhall Astra has a fresh, bold look that certainly sets it apart out on the road. It is a competitive new alternative to rivals such as the Volkswagen Golf and Ford Focus, with a punchy choice of smooth-running petrol and diesel engines – plus a plug-in hybrid version.
Why is it so popular?
The styling of the new Astra has been transformed. It has crisp creases and flowing curves that are definitely head-turning, particularly if you pick one of the bold, bright colour choices. The front end has a really modern appearance thanks to the full-length gloss black panel which is called the 'Vauxhall vizor'.
It is high-tech inside as well, featuring dual information screens, with the central touchscreen angled towards the driver. I found it easy to use and feature-packed. The new Astra has a comfortable rear and an ample 367-litre boot, while the 1.2-litre turbo engine has good pulling power combined with an on-paper fuel economy of over 53mpg.
Alternatives to consider: The Astra 1.2T Design is a medium car with an Advance Payment of £249 – but if you want to spend even less, the Citroen C4 1.2T Sense Plus is available with no Advance Payment, as is the pure electric Nissan Leaf 39kWh Acenta.
Kia Picanto
My car with no Advance Payment choice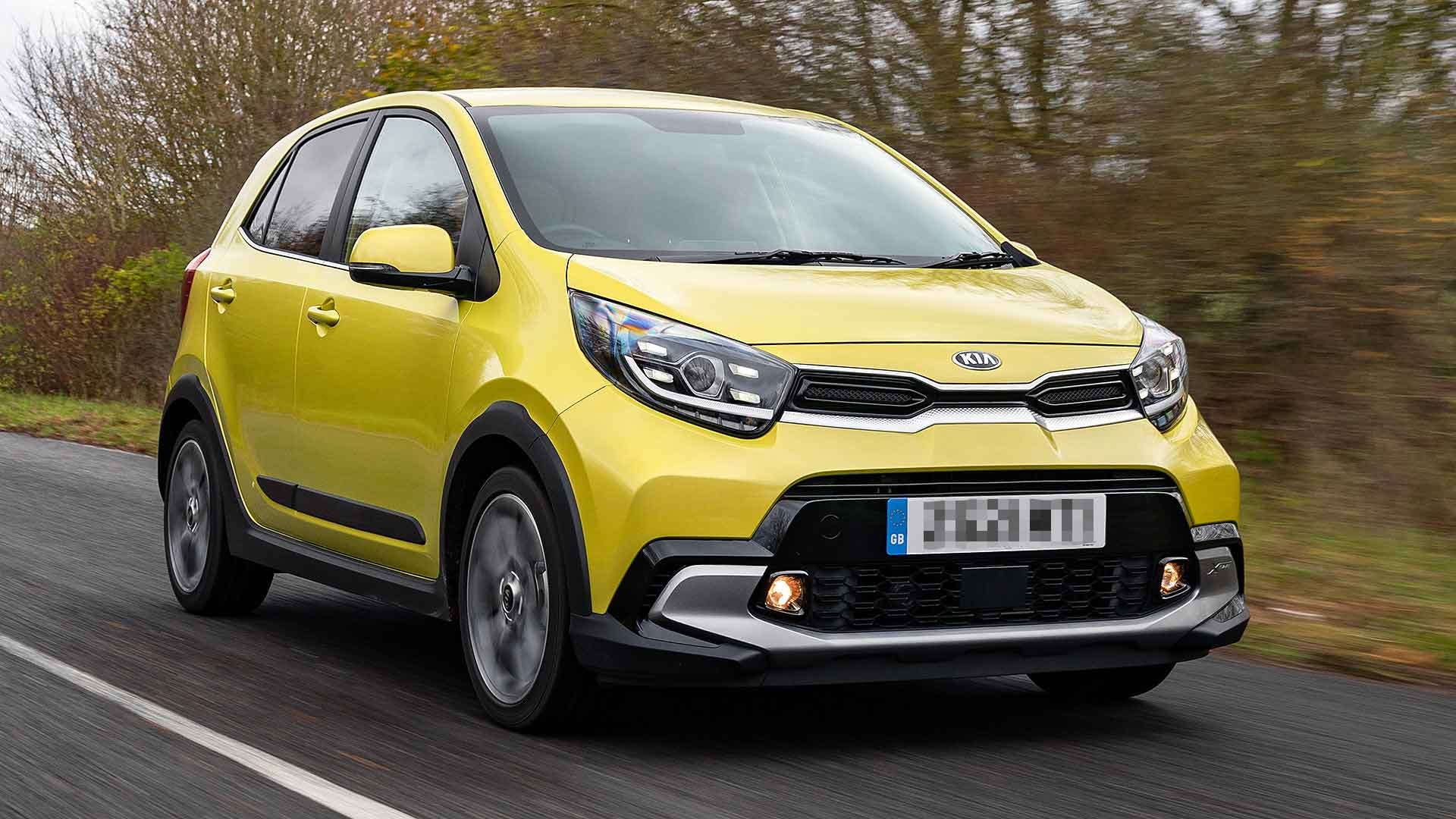 There are currently lots of cars available with no Advance Payment on the Motability Scheme, but here I've chosen one that actually costs less than your PIP allowance – the Kia Picanto five-door city car.
Why is it so popular?
The popular Picanto is a car that's small on the outside but surprisingly spacious on the inside. Open the rear doors and you'll discover ample room even for adults, while the boot has enough capacity to swallow two or three suitcases with ease.
The 1.0-litre engine is really good on fuel, and its low CO2 emissions are environmentally-friendly. Kia is also a brand famed for the reliability of its cars, so the Picanto is sure to prove dependable. Best of all, choose the Picanto X-Line grade and you get standard features including air conditioning, snazzy alloy wheels and cool SUV styling features.
Alternatives to consider: The Hyundai i10 is another car available for less than your weekly allowance: I like the well-equipped SE Connect and Premium versions – and you can even get it with an automatic gearbox.  
Hyundai Ioniq
My automatic car choice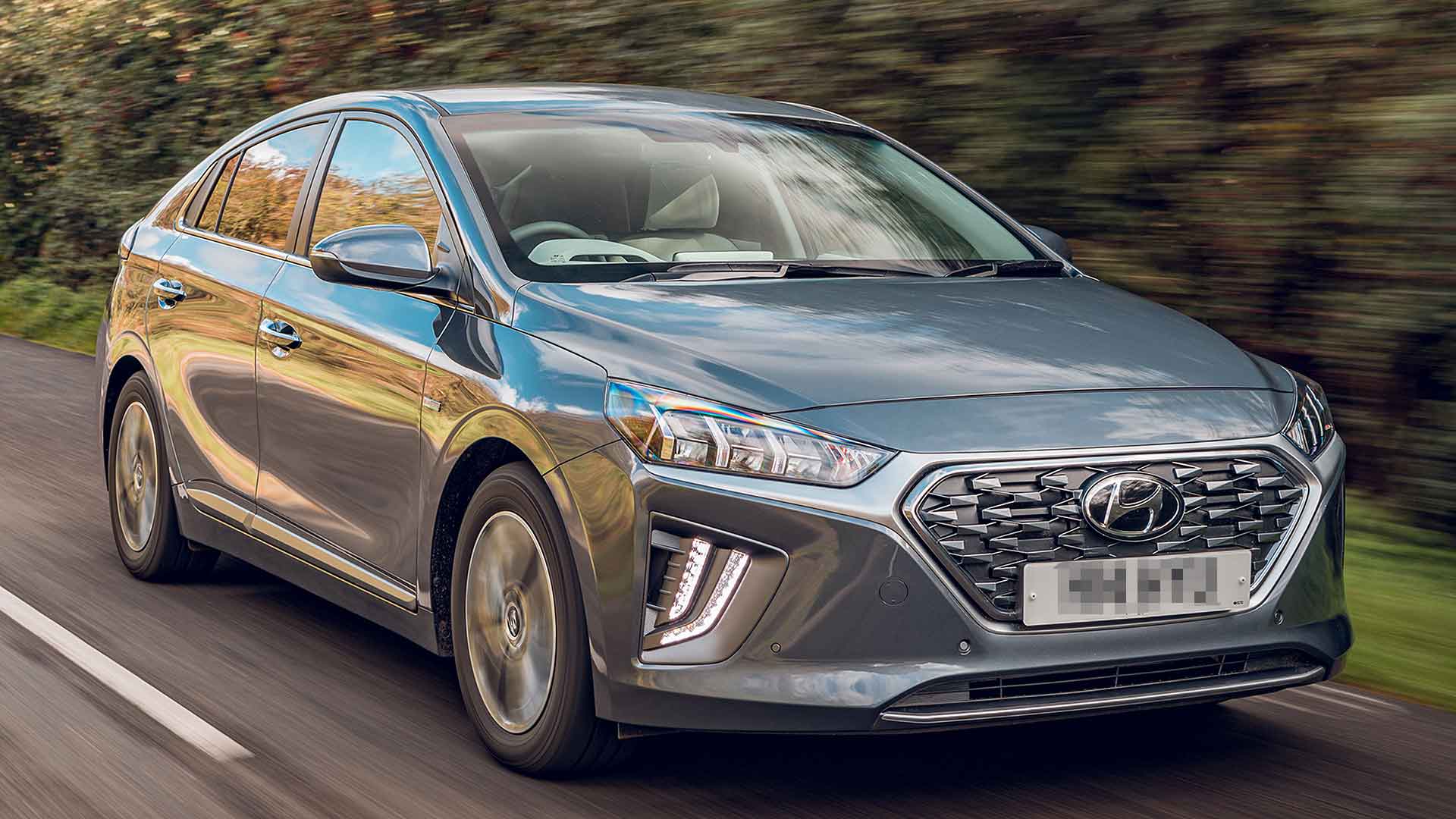 The Hyundai Ioniq is an eco-friendly car that comes with self-charging hybrid tech as standard: it can drive for short distances in electric mode, but you don't have to plug it in and recharge the batteries. This also brings the convenience of two-pedal automatic gearbox motoring for everyday ease of use, particularly in town.
Why is it so popular?
The Ioniq has a futuristic appearance, with its aerodynamic shape designed to slip through the air and maximise fuel economy. This is proven by average miles per gallon of nearly 63mpg – and the car's ability to drive in engine-off electric mode really helps deliver great everyday efficiency.
The Ioniq has a sophisticated feel inside, with lots of standard equipment including a comprehensive sat-nav system. This has real-time updates for traffic, and shows nearby parking options, weather and even the price of fuel at nearby filling stations! It has an enormous 443-litre boot too, easily big enough for four large suitcases.
Alternatives to consider: If you want a more compact size of automatic car, the Honda Jazz is a good choice, as is the Nissan Micra. The popular Vauxhall Corsa also offers a choice of automatic models – including a pure electric Corsa-e.   
DS 3 Crossback E-Tense Bastille
My electric car choice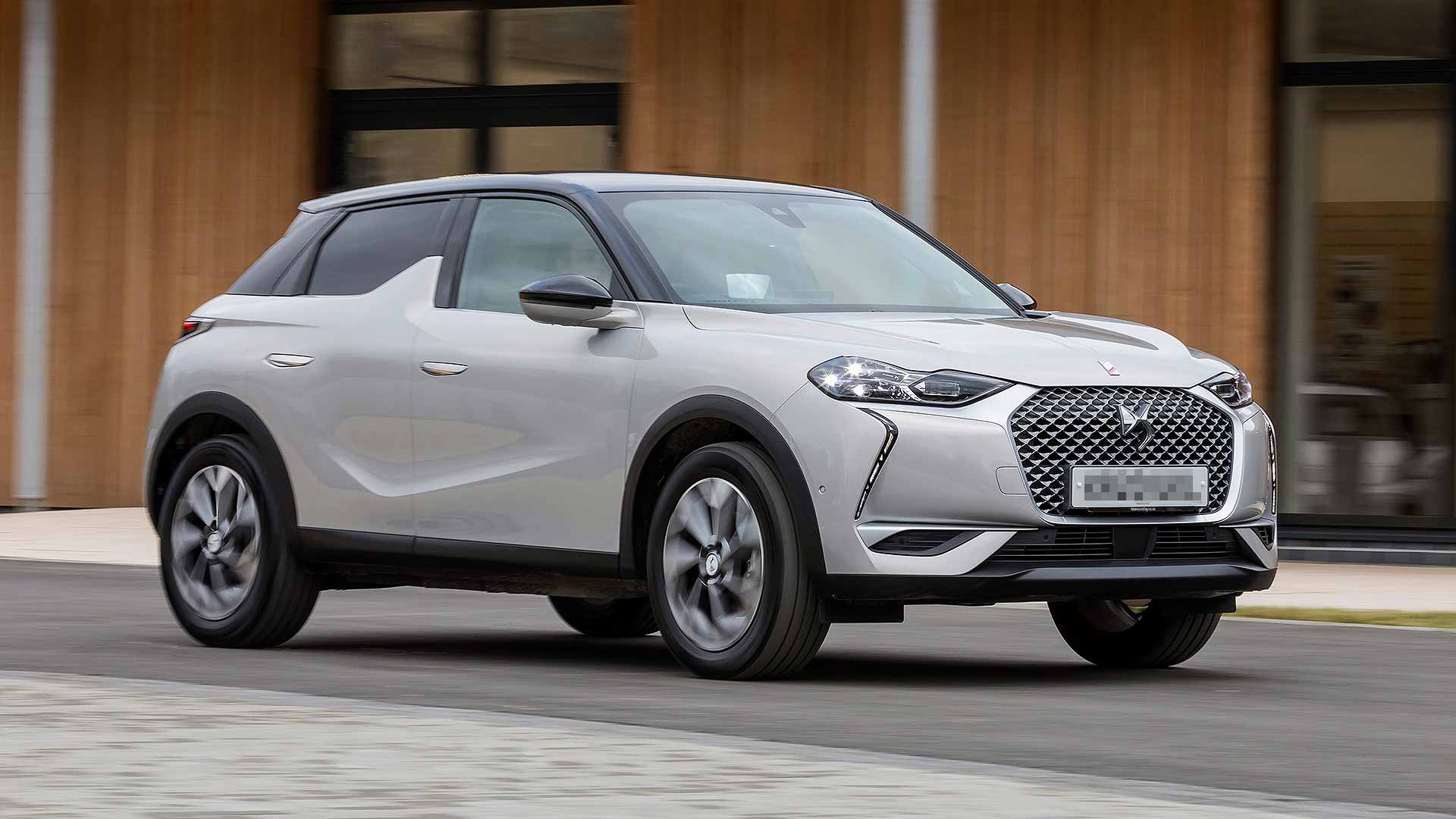 Electric cars are growing in popularity all the time. Mindful of the government ban on new petrol and diesel cars from 2030, many are making the switch now – with this stylish DS 3 Crossback E-Tense having the added benefit of no Advance Payment.
Why is it so popular?
The DS 3 Crossback is a crossover-style SUV, with a raised seating position that gives a confident feel behind the wheel. It is a luxurious five-seater, with a classy appearance and premium feel to the interior.
As it is an electric car, it is incredibly quiet on the move. The punchy electric motor gives swift, seamless acceleration and the 50kWh battery has a range of 200 miles. It can also use public rapid chargers, for speedy top-ups in just half an hour.
Alternatives to consider: Other stylish electric cars available with no Advance Payment include the new Fiat 500 Electric, the Hyundai Kona Electric and the MG ZS EV. Smart offers the city-friendly EQ Fortwo and EQ Forfour as well.
Kia Ceed Sportwagon 1.5T 3
My estate car choice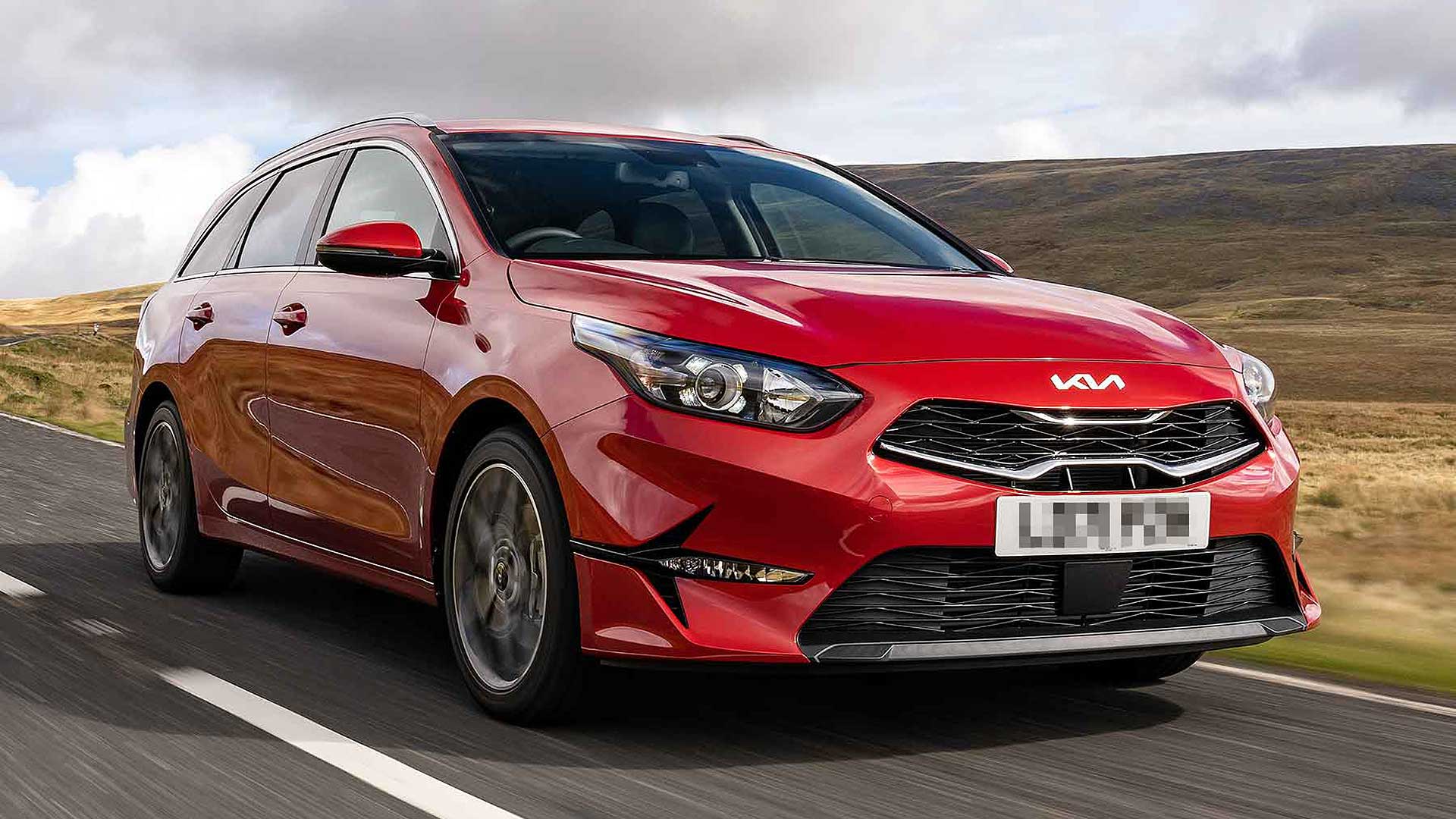 For some, only a big and spacious estate car will do. They are the most practical type of car – they are not excessively large on the outside, so they're easy to drive, but are ultra-spacious inside, with boots even bigger than some super-sized SUVs.
Why is it so popular?
The Kia Ceed Sportswagon is a stylish, sporty-looking estate car. It has recently been facelifted, with a distinctive new front end complete with eye-catching LED daytime running lights. This '2' grade is well equipped, and the 1.0-litre turbo engine combines easy pulling power with good fuel efficiency.
The boot is the star of the show, though. Even with the seats up, it has 625 litres of space, so will easily be able to swallow five or more suitcases. The seats fold flat too, turning the Ceed Sportswagon into a car with the space of a small van. The boot is well-shaped, and a low load lip makes it easier to get heavy items in and out.
Alternatives to consider: The Suzuki Swace is an interesting hybrid-engined estate car which, like the Kia, is available with an Advance Payment of under £500. Vauxhall is also preparing to launch a Sports Tourer estate version of the new Astra, with Advance Payments starting from just £349.
Toyota Yaris
My car that can be driven by under-25s choice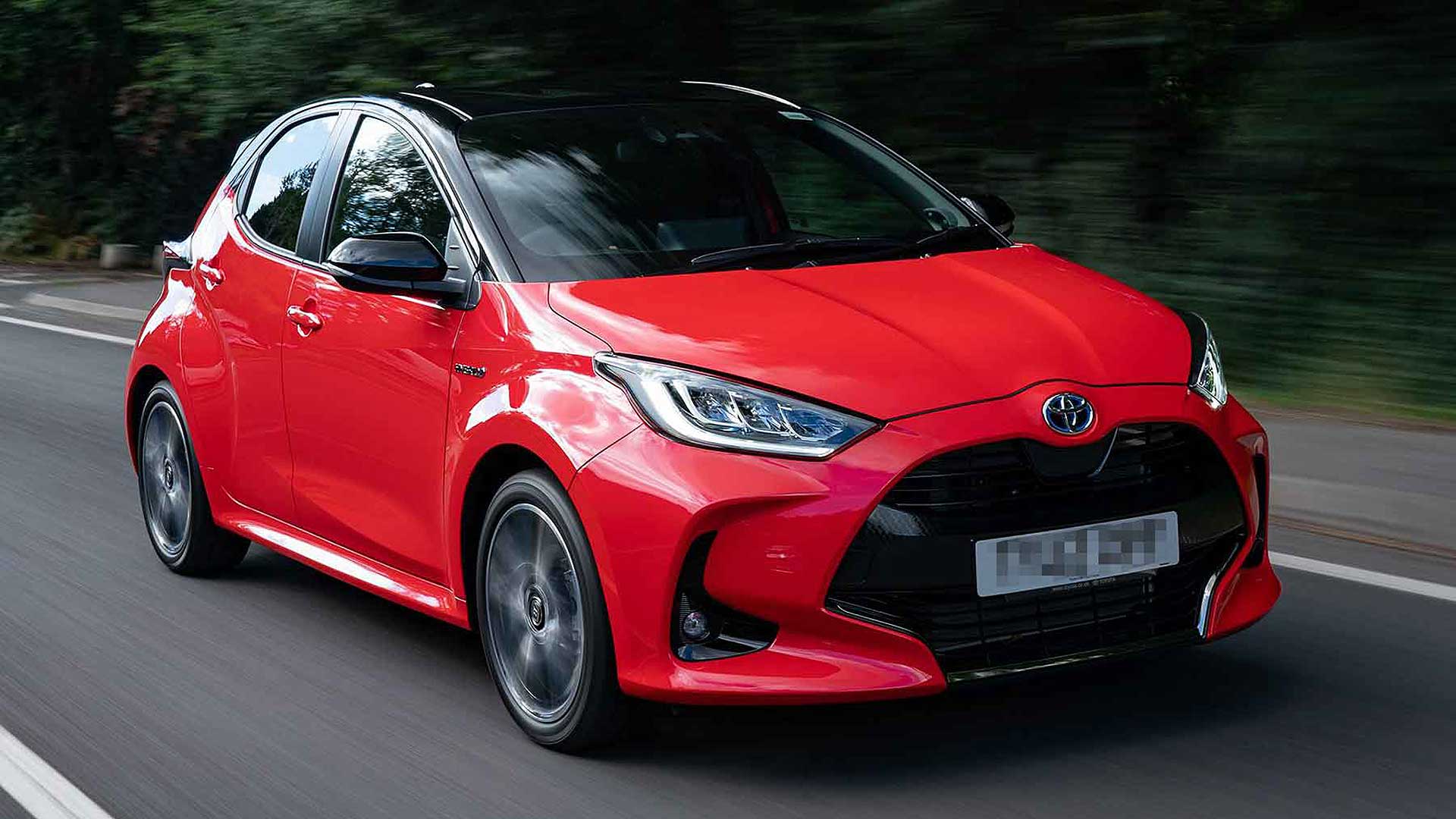 The Toyota Yaris is a really stylish five-door supermini. It has a sporty appearance thanks to its bold curves and racy roofline – young drivers will love it. The latest Yaris has also proven popular with expert reviewers, winning numerous high-profile 'car of the year' awards.
Why is it so popular?
The Toyota Yaris comes as standard with a hybrid engine. It works really well in practice, with a surprising amount of engine-off EV running in town. This doesn't just help refinement, but also delivers very impressive fuel economy. The two-pedal automatic transmission makes it easy to drive, too.
Inside, the Yaris feels modern and contemporary, with the use of smart fabric materials. It has a quality feel and the central touchscreen is straightforward to use. It has a reasonable 286-litre boot, which will swallow two or three suitcases – and this Icon variant is available with no Advance Payment.
Alternatives to consider: The Kia Picanto and Hyundai i10 are both stylish city cars for under-25s who want something a bit smaller. The Fiat 500 Electric is a real head-turner too, which is also available with no Advance Payment: its zero-emissions motor will appeal to environmentally-conscious youngsters.
What are the pricing options?
There are three pricing options available when leasing through the Motability Scheme:
Cars that cost less than your mobility allowance:
There are some cars that cost less than your mobility allowance, giving you money back to spend as you wish. The amount you pay is fixed during your lease and the remainder is paid directly to you by your benefits payment agency.
View less than your allowance cars
Cars that cost all of your mobility allowance:
There are also many cars that cost the same as your allowance, which means you swap the whole of your weekly mobility allowance for the car of your choice. There is no Advance Payment on these models. These cars will display the words 'Total Mobility Allowance' on the specifications page for weekly rental amount on the Car Search tool.
View Total Mobility Allowance cars
Cars that cost all of your mobility allowance and have an Advance Payment:
You can increase your choice further by paying a one-off, non-refundable upfront payment which we call an Advance Payment. The Advance Payment covers the cost between your mobility allowance and the total cost of your lease.
View cars that have an Advance Payment
How do the payments work?
Payments are deducted from your qualifying mobility allowance every four weeks, then paid directly to us by your benefits payment agency. If you choose a car that costs less than your allowance, the remainder is paid directly to you by the benefits payment agency.
All-inclusive leasing
No matter which car you choose, all come with our all-inclusive package of insurance, breakdown cover, servicing, tyres and glass repair and replacement.
Search the full range
If you'd like to join over 640,000 customers already enjoying the benefits of a worry-free lease package through the Scheme, start exploring the full range of cars available using our Car Search tool to narrow down your options.
Our price lists are updated every three months, so you can be assured you're getting the best prices from each manufacturer. The dates the new prices are published are:
1 January
1 April
1 July
1 October
Interested in joining the Scheme?
About the Scheme
The Motability Scheme offers an all-inclusive package. If you are in receipt of a qualifying mobility allowance you can use it to lease a car, scooter, powered wheelchair or Wheelchair Accessible Vehicle. The Scheme provides flexible and hassle-free access to a brand new, reliable vehicle of your choice. As well as a great choice of cars, we also provide a wide range of Wheelchair Accessible Vehicles, scooters and powered wheelchairs.
Eligibility
To join the Scheme, you must be in receipt of one of the following mobility allowances:
Enhanced Rate of the Mobility Component of Personal Independence Payment (PIP),
Higher Rate Mobility Component of Disability Living Allowance (DLA),
Higher Rate Mobility Component of Child Disability Payment – Scotland
War Pensioners' Mobility Supplement (WPMS),
Armed Forces Independence Payment (AFIP).
Related Articles
10 things to help you decide if the Motability Scheme is for you
Current challenges in the motoring industry
Vehicle supply issues and delayed orders: your questions answered