An infotainment system provides a range of information and entertainment from a car's dashboard, enabling drivers to use functions on their smartphones through the infotainment system. The smartphone has become very popular in modern life and many of us use tools like Google to find answers to questions online on the go. It is almost hard to remember life before this technology! It is the same when it comes to infotainment systems—once you have seen what they bring to your life behind the wheel, then you might question how you ever coped without one.Here's how to use them to your advantage.
What features does it have?
Some infotainment systems are more high tech than others, but they are all made for stress-free motoring. Big buttons, voice-activated controls and steering wheel controls are generally used on an infotainment system to make them as easy to use as possible.
Voice activation can be particularly useful for drivers with limited mobility and all functions are designed to be used as safely as possible without distracting you from driving. For example, large dashboard displays mean you don't need to take your eyes off the road for more than a split second.
Entertainment
Modern cars don't just offer a CD player and a radio anymore. Infotainment systems have made it possible to listen to music in other ways. So your vehicle will still come fitted with a radio as standard, and sometimes also a CD player, but you can also choose from the music you have on your phone. Your phone's music collection is paired with the infotainment system by a USB cable or through Bluetooth.This allows you access to your whole music library instantly. If you don't have music downloaded on your phone then you will still have plenty to listen to, as many infotainment systems offer DAB radio as well as apps such as Spotify for streaming music.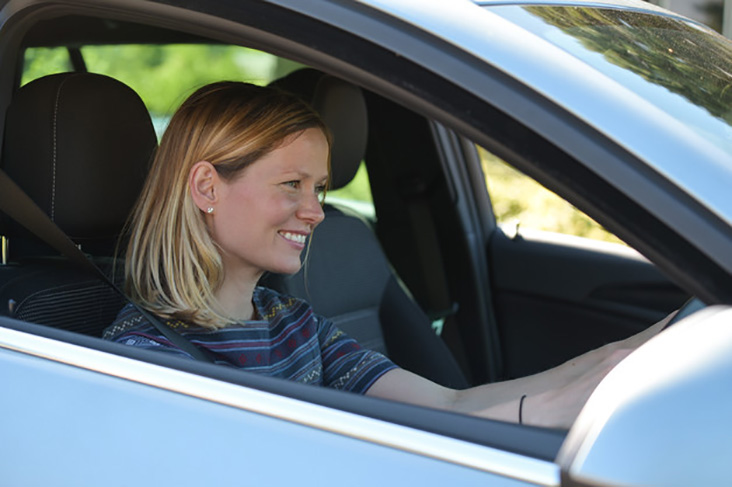 Infotainment systems are great for listening to music as well as for satellite navigation and hands-free phone calls
Satellite Navigation
Many infotainment systems in cars now offer integrated satellite navigation and they can also warn you of traffic congestion on your route. This is really useful as these live updates allow them to offer alternative routes to get you to where you need to be as quickly and safely as possible.
You can also save destinations you regularly visit, such as your home and your work, so you don't need to type the address into the system each time you set off. It will also show you useful destinations in the region you are in, such as the closest petrol station if you're running out of fuel.
Phoning hands-free
The UK has strict laws on using a mobile phone behind the wheel. Therefore, being able to phone hands-free using your infotainment system means you can still make essential phone calls while on the move. Using the touchscreen, you can scroll through your contacts and find the individual you want to ring, without too much distraction.
With infotainment systems that have integrated voice recognition technology, you can even phone a contact with nothing more than a voice command. If you get an incoming phone call, the system will alert you, and you can decide to take the call or not with a touch of a button or by saying "accept" or "decline". What's more, some systems have controls on the steering wheel, so you don't ever need to take your eyes off the road or your hands off the wheel.
Make sure you erase your personal details from the multimedia or infotainment system when you change cars
If you used the multimedia or infotainment system in your Motability Scheme car, ensure you do a factory reset before you hand back your car at the end of your lease, so that your personal details that may be stored on the system are removed. Information on this can be found in the manufacturer's handbook or alternatively, you can ask your dealer to do this for you.
Further information
Keep up to date with all the latest car technology developments and advancements by signing up to the Motability Scheme email newsletter. You can also browse the full range of vehicles currently available on the Scheme, including cars with different types of infotainment systems, using our car search tool.
---
Related articles
Where to legally mount a satellite navigation
8 Of the best apps to make parking easier
How technology can help make driving easier for disabled motorists