Richard Aucock from Motoring Research considers the continued impact that challenges from Coronavirus to emissions legislation are having on the motoring industry, car manufacturers and, subsequently, the Motability Scheme. Read more here.
---
Challenges in the motor industry remain, even as lockdown restrictions have eased and car dealer showrooms have reopened. Motability Scheme customers may already have noticed this, perhaps with a little less choice for your renewal than before, or prices that are a bit more expensive. Maybe your new car has been delayed, so you now face an extended wait (here, though, you shouldn't worry if you are a Scheme customer; the Motability Scheme will generally look to keep you in your current vehicle, so you won't suffer any loss of mobility).
The global pandemic means some of the current headwinds for the motor industry are shared with business in general. However, there are specific obstacles faced by car firms, so we thought it would be helpful to outline them – and show you what the Motability Scheme is doing to help.
Top tip
If you are in the final 3 months of your agreement, and your renewal is approaching, one of the best things you can do is act quickly – and get your application in ahead of October. This will give you the best chance of securing the vehicle you want, and protect you from the risk of future price rises in coming months.
If you do have any specific queries or questions, the Scheme's customer services team is always happy to help: speak to them on 0300 456 4566.
One general trend is that new cars are becoming more expensive. A key factor behind this is increasing safety and emissions technology. It means cars now protect you, other road users and the environment better than ever before. This is all good news, but it does add to the cost of designing and manufacturing a vehicle, which feeds into the prices paid on the Scheme. As car manufacturers are now legally obliged to hit very challenging CO2 emissions targets, and ever-safer cars can only be a good thing, these challenges are not going to reduce any time soon.
With almost 2,000 vehicles offered each quarter, the Motability Scheme aim to include a good selection of models with no Advance Payment, some using less than the full weekly higher rate mobility allowance and around 500 models are available for very low Advance Payments. The Scheme's goal is to enable everyone to find a model suitable for them at a price they can afford. If, however, a customer has a particular enabling need where there is not a car within their budget, the Grants Team at the Charity may be able to assist.
Another industry trend is to reduce complexity within model ranges. Manufacturers are cutting down the number of trims and engines available, to help them manage time-consuming new emissions test rules. As part of the latest standard, called 'WLTP', every individual derivative and permutation of a car has to be tested. This is prohibitively expensive and can be quite complicated. Model ranges are therefore being streamlined to make things more manageable – and also more straightforward for customers who no longer face an overwhelming array of variants.
There are a few specific challenges here. The MPV (people carrier) sector has declined in popularity in recent years, and many manufacturers no longer offer models in this segment. Stringent emissions legislation is also having an effect on the number of diesel models available. More broadly though, while you may find that a specific version may no longer be offered, there should still be a viable alternative within the model range.
Sometimes, although a model is still available on the Scheme, factory ordering and production may have ceased. This means customers will only be able to order existing cars that have already been built, rather than having one custom-built to their own specification. Social distancing and disrupted supply chains for manufacturers mean factories are producing fewer cars than their regular output and will result in a shortfall of new car supply in the near future. It's possible that deliveries of some new cars may be delayed. Others may simply not be available for the foreseeable future. It is worth checking with your dealer if the car you are interested in is in stock or whether it will need to be ordered from the manufacturer, which may well mean a delay. You may need to be flexible on colour and factory-fitted options to secure the exact vehicle you are looking for. Here, again, your dealer will be able to help and guide you.
Did you know?
The Motability Scheme offers a price guarantee which means that the Advance Payment of the car on the date you place your order is the price you will pay, even if the price changes while you are waiting for the delivery of your car.
Dealerships
You don't need to worry about Covid-19 safety when visiting your local dealer, either. Dealerships have fully embraced social distancing and other measures to keep customers safe. Most operate one-way systems, showrooms have been fitted with safety screens, hand sanitiser stations are numerous… many retailers are even making sure pens are individually sanitised so you can sign forms with confidence.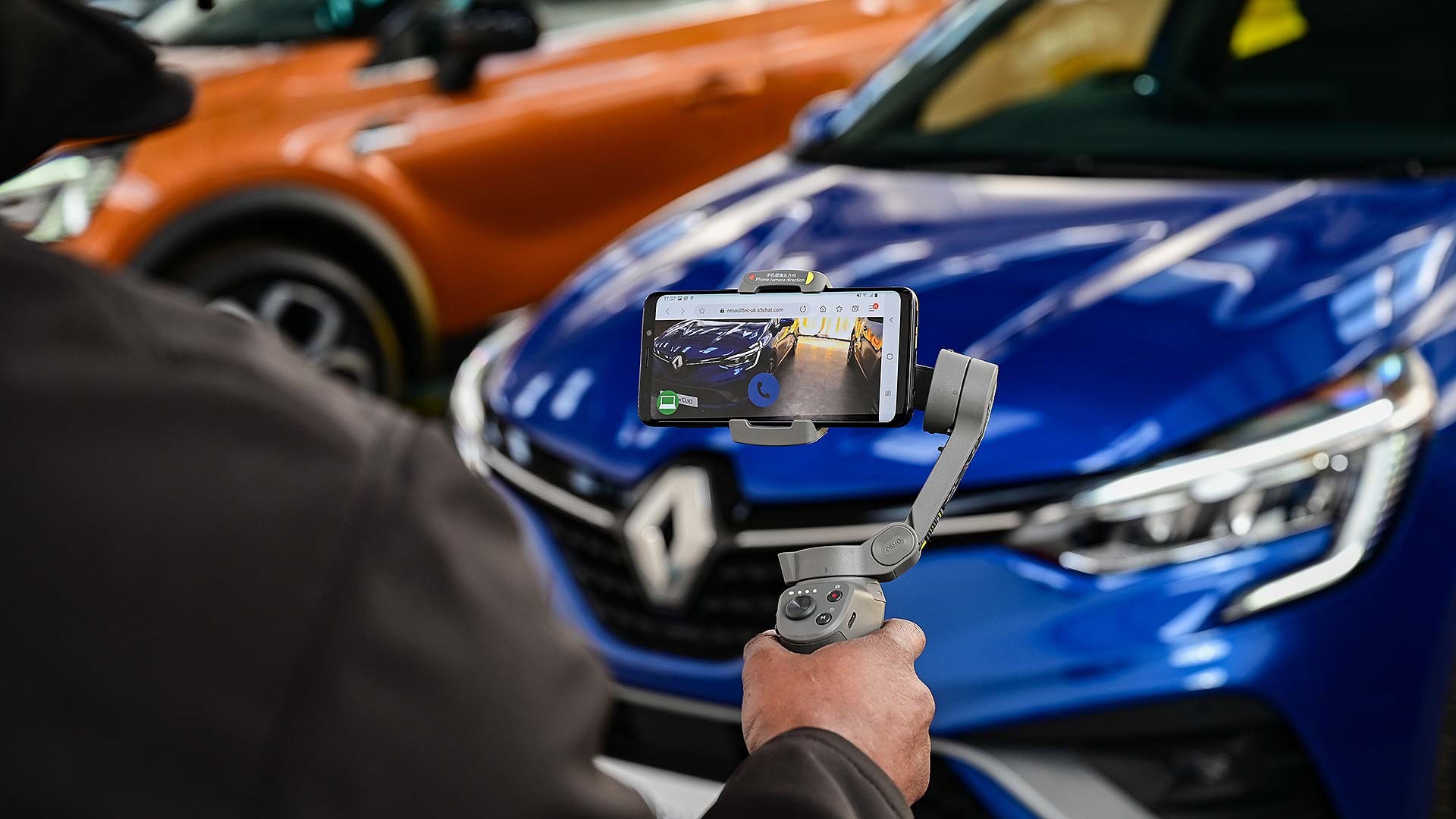 Video demonstration
Car dealers are getting set up for remote demonstrations as well. Equipped with a video camera, some can demonstrate a car to you online, talking you through the individual features in your own personal TV show – and for Motability Scheme customers for whom social distancing is of paramount importance.
Rest assured, the Scheme is working very closely with all manufacturers who supply them. The challenges are generally car industry-wide, although some manufacturers have been impacted more than others. Where this is the case, the team is doing its utmost to assist. The Motability Scheme monitors the market closely and works with car manufacturers to ensure that their customers get the best value possible whatever challenges may arise.
Search the full range
Careful use of the Motability Scheme vehicle search tool will help you tailor the choice of 2,000 vehicles available on the Scheme to your specific needs. The 'advanced search' function lets you narrow down choices to your exact requirements, including Advance Payment, brand, individual model, body style, fuel type, fuel consumption, number of seats – even whether it's eligible for younger drivers.
Related Articles
FAQs from the Motability Scheme regarding COVID-19 (Coronavirus)
Post lockdown maintenance tips
Current challenges in the motoring industry