Springtime's longer, warmer days are a welcome relief after winter's doldrums, and with Mother's Day around the corner, Rough Guides' writer Emma Field has compiled a host of brand new experiences to tempt you to get out and about this spring. You could ride a horse across the ancient landscape of Salisbury Plain, see the new Picasso exhibition or (cautiously) inhale the pungent scent of a dragon arum at Dyffryn Gardens.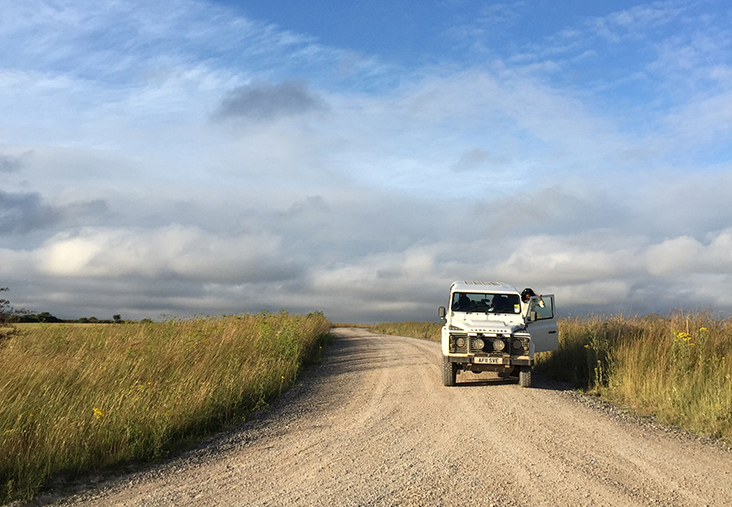 A 4X4 safari on Salisbury Plain
Take a horseback safari on Salisbury Plain, Wiltshire
New from Salisbury Plain Safaris for 2018 are horseback safaris, a memorable alternative to the bus tours that usually cover this extraordinary part of the world. Seeing this ancient landscape on horseback in spring, feels so right. Salisbury Plain is one of Europe's biggest chalk grasslands, and it's generously strewn with Neolithic monuments, wildlife and springtime wild flowers.
According to Salisbury Plain Safaris, the horseback experience is suitable for people with limited mobility and learning disabilities. It's essential to call in advance to discuss your individual needs and your riding ability; safaris can be adapted if necessary. Safaris start and end in an equine-assisted therapy yard, which has an adapted mounting block, where sessions are run by staff trained in mounting and emergency dismounting techniques. Be aware though that the toilet isn't quite large enough for a wheelchair. As a rule, if you need a hoist to get in and out of a bath then this probably isn't the right outing for you, but there's always the 4×4 safari option. Note that the Land Rover hasn't been adapted for wheelchairs, but if you're able to transfer from your wheelchair then this is a great alternative to horseriding – and a great back-up if the weather's not playing ball too.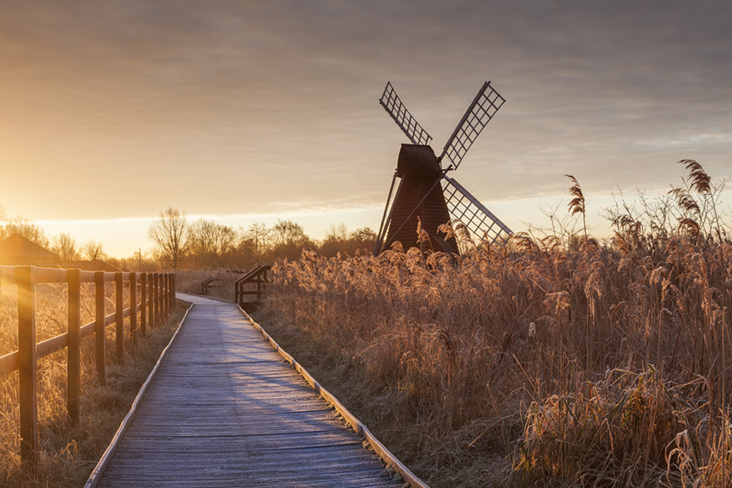 The Boardwalk Trail at Wicken Fen
Watch springtime wildlife at Wicken Fen, Cambridgeshire
The National Trust's oldest nature reserve is home to more than 9,000 species, from rare orchids to dragonflies. The flat terrain makes it relatively easy to explore. There's plenty to see close to the ground, such as early butterflies, dragonflies and spring flowers, but keep your eyes turned to the endless skies too. You could spot chiffchaffs, hobbies, marsh harriers soaring over the reedbeds and, later in spring, cuckoos.
Go through the accessible Visitor Centre to follow the Wicken Fen Boardwalk Trail, a ¾-mile, all-weather boardwalk suitable for wheelchairs and motorised buggies. There are passing places and two bird hides that are accessible from the boardwalk. Non-members will need to pay an entry fee.
Open to the public for free is Wicken Fen Adventurers Trail, a 2.8-mile trail along wide grassy paths, which can get muddy at times so it's not suitable for wheelchair users but it's a peaceful place that people with sensory and cognitive disabilities may enjoy. Look out for Highland cattle and newborn foals from Wicken's herd of Konik ponies.
For a magical aural experience venture out shortly before sunrise. The dawn chorus reaches its peak in early May, as song thrushes, blackbirds, warblers, wrens and more sing their hearts out to attract a mate.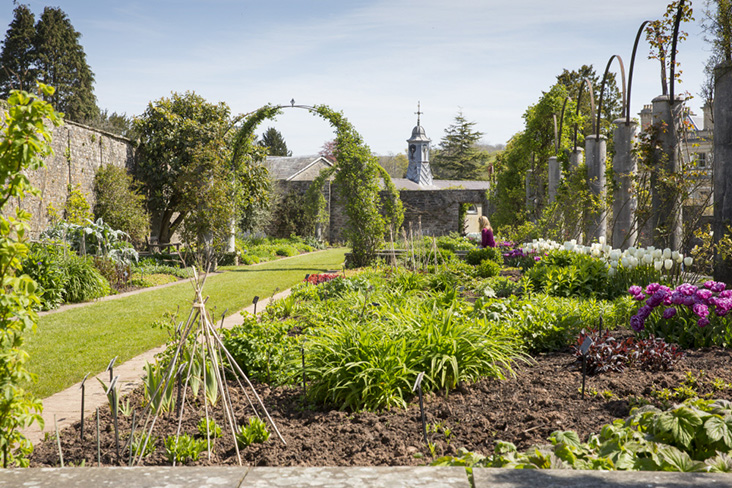 Beautiful Dyffryn Gardens in spring
See and smell the spring blooms at Dyffryn Gardens, Wales
Dyffryn Gardens, a National Trust property in the Vale of Glamorgan, has a tropical garden, so leave the usual springtime daffs for another day and check out the orchids and banana trees in the glasshouse. If you're seeking a treat for the nose as much the eyes, you've come to the right place, but beware – the dragon arum gets rather smelly in late spring!
If you're still craving a more traditional spring flower fix, you can always head to the arboretum for bluebells, primroses, catkins and blossoms galore. In late spring, the house is brightened by wisteria and tulips.
The majority of the gardens are wheelchair friendly, and there are disabled toilets and courtesy wheelchairs to hire if you book in advance.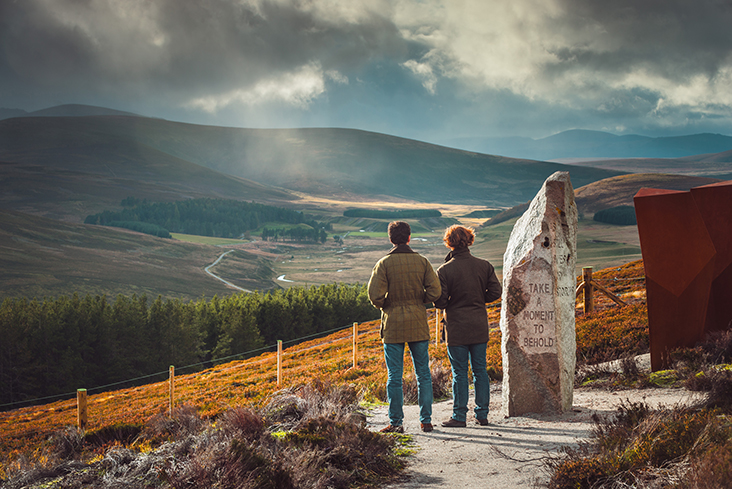 The view from the scenic Snow Roads through the Cairngorms
Drive the Cairngorms Snow Roads, Scotland
Don't be put off by the name! Come spring the Snow Roads Scenic Route should largely be free of snow, but bursting with new life and fabulous views of the wild Highland countryside – perfect for a slow drive in your Motability Scheme vehicle. The challenging 90-mile journey links Blairgowrie and Grantown-on-Spey via Braemar, Ballater, Tomintoul and the highest public road in Britain.
You could attempt the entire route in one day, but it's best to take your time and see it as a multi-stop experience over a few days. There are many natural and cultural attractions to dip into along the way, including Balmoral Castle, distilleries and three specially commissioned art installations. You can search for accessible accommodation on the Visit Cairngorms website.
Feed the animals at Heeley City Farm, Sheffield
What's cuter than rabbits, ponies and goats? Bunnies, foals and kids, of course! Spring is the most wonderful time of year to visit Heeley City Farm, which has everything from horses and sheep to chickens, guinea pigs and ferrets. Oh, and tarantulas, snakes and giant snails…
Buy animal food in the garden centre and feed them yourself. The farm is free to visit, and there's a vegan/vegetarian café as well as the South Yorkshire Energy Centre where you can get advice on energy-saving measures and fuel poverty. Stock up on Heeley City Farm honey and homemade jams and chutneys while you're here too.
The farm aims to provide full disabled access, with a Changing Places disabled toilet and wheelchairs for members of the public to borrow (arrange in advance). It's worth noting that the site has a few slopes in places.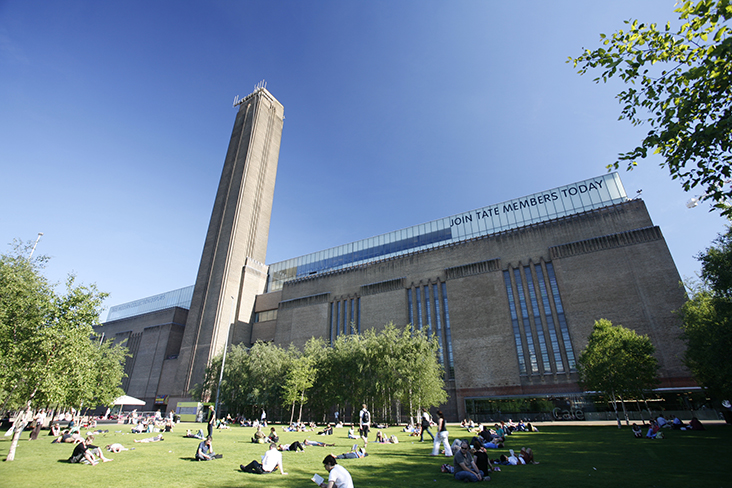 London's Tate Modern, where you can catch the Picasso exhibition
See the Picasso 1932 exhibition, London
Just because it's spring, it doesn't mean you have to get out and about in the fresh air! Those of us who prefer to wander the hushed hall of museums and galleries than tackle bracing trails could check out the Picasso 1932 – Love, Fame, Tragedy exhibition at Tate Modern (8 March – 9 September 2018). The first solo exhibition of Picasso's work to be held at the gallery is a month-by-month journey through the artist's intensely creative 'year of wonders'. If you go before 2 April you can catch the end of the Modigliani exhibition too.
Tate Modern is well set-up for disabled visitors, with 12 pre-bookable accessible parking spaces, lifts and/or ramps to all floors, and 10 wheelchairs and 2 electric scooters available to reserve. There are fully accessible toilets on every floor, a Changing Places toilet, drinking bowls for assistance dogs, as well as excellent provisions for blind and visually impaired, deaf and hearing impaired, and dyslexic visitors.
For more inspiration on spring days out around the UK, see The Rough Guide to Accessible Britain.
About the Motability Scheme
The Motability Scheme exists to give customers, their families and carers greater freedom to get out and do the day-to-day things they need and want to do, by enabling them to exchange all or part of their mobility allowance for leasing a car, scooter or powered wheelchair.
If you'd like us to send you more information about the Motability Scheme, request an information pack below or find out how to join.
Read more articles like this:
7 free accessible things to do in the UK
Learning how to drive with a disability
Where the grass is greener – accessible days out to gardens around the UK
Image Credits
Header image – Daffryn Gardens: ©National Trust Images/Chris Lacey
Tate Modern: Apa Publications/Ming Tang-Evans
Daffryn Gardens: Daffryn Gardens: ©National Trust Images/Chris Lacey
Salisbury Plain Safaris: © Salisbury Plain Safaris
Wicken Fen: © National Trust Images/Justin Minns
Snow Roads Scenic Route: © VisitScotland/Damian Shields