Although it's all too easy to spend a fortune on a day out, there are also plenty of free attractions that make it possible to have a great time on a budget. With your Motability Scheme car or scooter, the options really open up. We've chosen some of the best attractions from around the country that are free to enter.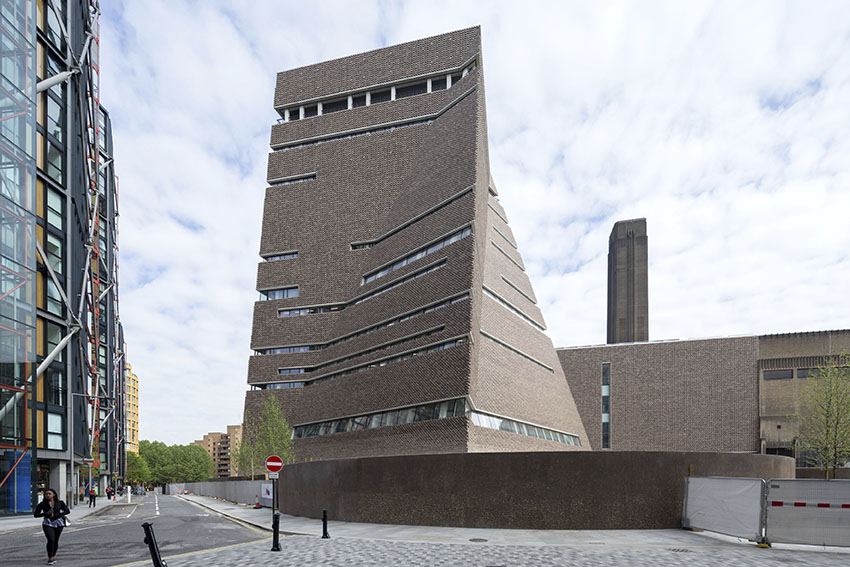 Tate Modern's new extension, the Switch House
1. Admire great art: Tate galleries, London
The capital's two Tate galleries deserve a place on any list of things to do in London. The former power station, which houses Tate Modern, is an attraction in its own right, and the gallery exhibits work by most of the key figures in 20th and 21st century art. There's also a free viewing gallery on the tenth floor.
Tate Britain covers a broader historical range and also hosts the controversial annual Turner Prize for contemporary art. You can travel between the two galleries on the Tate Boat, which can take wheelchairs and some scooters. The galleries both have excellent wheelchair access as well as features such as Braille and large-print gallery plans. Book ahead for a touch tour, which allows visually impaired visitors to handle selected objects.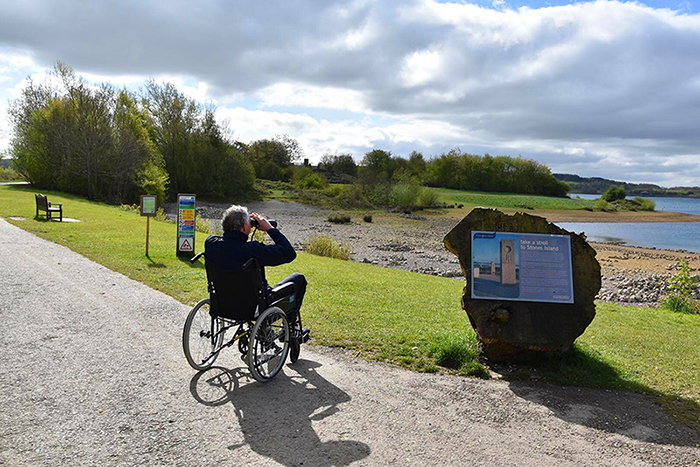 Enjoying a waterside view beside the peaceful Carsington Water
2. Take a ramble: Carsington Water, Derbyshire
With fantastic views of one of England's largest reservoirs, the eight-mile circular route around Carsington Water makes a great choice for a day out in the countryside. It comes highly recommended by Disabled Ramblers and is also popular with dog-walkers.
The circular route is too steep in parts for manual wheelchairs, but the visitor centre has two all-terrain scooters that can be rented for a small hourly fee. Alternatively, there are easier routes including the one-mile yellow trail, which starts at the visitor centre. The centre also has a café, which offers panoramic views. It's accessible by lift, there are disabled toilets and parking is free for Blue Badge holders.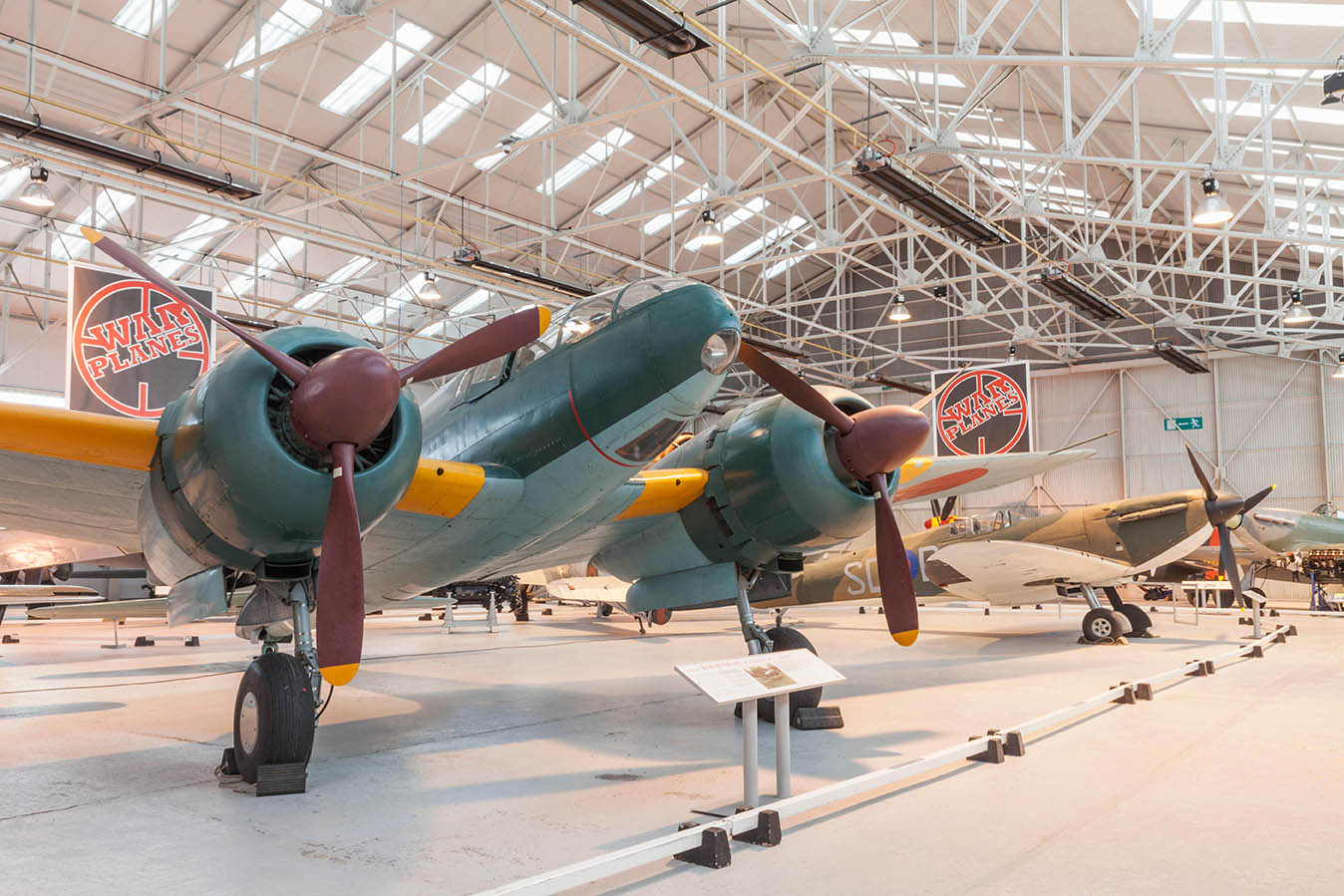 Historical aircraft at the Cosford Museum
3. Check out historical aircraft: Royal Airforce Museum Cosford, Shropshire
Located beside an active airfield, the three hangars of the Royal Airforce Museum Cosford are home to more than 70 aircraft. Highlights include the oldest remaining Spitfire, as well as engine and missile collections. The Cold War hangar brings its topic to life by exhibiting planes alongside cars and other items from the era.
The site offers excellent access throughout, with low-level barriers and wide aisles. There's also free manual-wheelchair and motor-scooter hire, plus tactile diagram booklets for people with impaired vision. Admission is free but there's a small charge for the car park.
4. Enjoy a little peace and quiet: Buckfast Abbey, Devon
An early 20th-century monastery on a medieval site, Buckfast Abbey is worth taking time to explore. Home to Benedictine monks who follow a strict regime of study, prayer and work, it's a tranquil place that also features well-tended gardens. Unusually, the monastery is also associated with the alcoholic Buckfast tonic wine, which you can buy in the on-site shop.
There's good wheelchair access to the abbey, with a movable ramp allowing access to some areas. The on-site restaurant is accessible and has an outdoor terrace with excellent views. Manual wheelchairs are available to borrow, and other facilities include audio and Braille guides.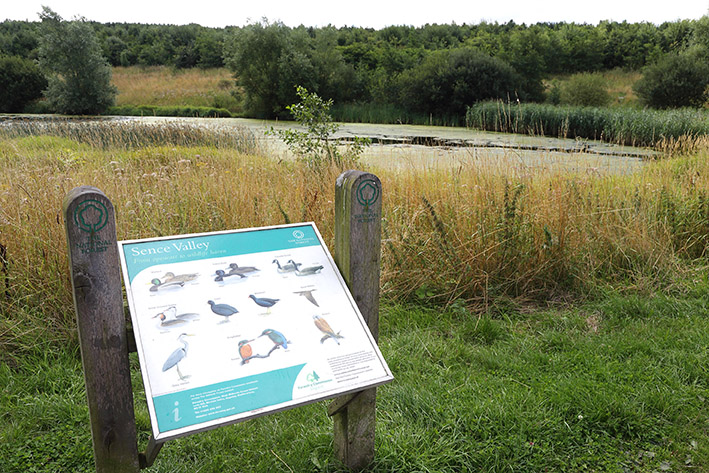 Sence Valley Forest Park – a former colliery site turned haven for birdlife
4. Go birdwatching: Sence Valley Forest Park, Leicestershire
Once a desolate moonscape, this former open-cast mining site – which was active until 1996 – has been transformed into the thriving Sence Valley Forest Park. The park is part of the National Forest and is particularly popular with birdwatchers. More than 150 species have been recorded here and there's a bird hide, from which to watch them, which is accessible using a ramp.
Surfaced paths lead to three lakes and a picnic site set among woodlands. Other facilities include a fishing platform for disabled users (with a permit), plus disabled toilets. Posts marking trails indicate the level of accessibility to wheelchairs, and there's a disabled car park in the centre of the site, which means you can avoid some steep downhill paths. Check the Access for All leaflet for further details.
6. Learn about Welsh traditions: St Fagans National Museum of History, Cardiff
Set in the parklands around St Fagans castle near Cardiff, this open-air museum brings together more than forty buildings from different historical periods. With livestock on site, as well as farming and craft demonstrations, St Fagan's National Museum of History aims to give an insight into Welsh history and culture.
There are level pathways through the parkland, although some of the buildings have steps. Ongoing major redevelopment means that some buildings are closed, but other new attractions – such as a replica of an Iron Age farmstead – are open. Check for details before you travel if you're interested in something in particular.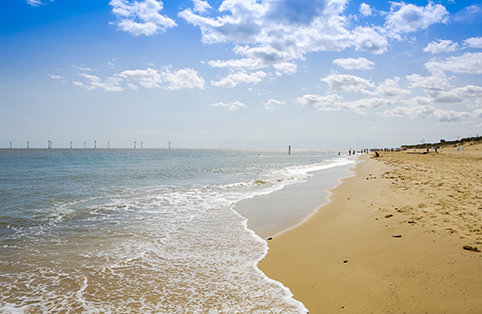 The golden sands of Great Yarmouth
7. Strike out across the sand: Great Yarmouth
Crossing a beach in a wheelchair isn't easy, and it's always good to find places that have installed a walkway to make it a little less taxing. At Great Yarmouth, the tourist office has gone a step further and has two specially designed beach wheelchairs available to use for free.
With large pneumatic wheels, the chairs can cross the sand without getting stuck and are free to hire for up to a day at a time. You'll need someone to push you though, even if you usually propel yourself, thanks to those inflated wheels. It's also essential to book ahead, particularly in the summer.
For other inspiration on great days out around the UK, see The Rough Guide to Accessible Britain.
The Motability Scheme enables disabled people and their families to access a brand new car or scooter, by exchanging their mobility allowance to lease the vehicle of their choice. Find out more:
More useful articles:
The best accessible caravanning spots in the UK
London calling: A fun-filled accessible day out in the City
Image credits
Rough Guides would like to thank the following individuals, companies and picture libraries for their kind permission to reproduce their photographs (in order of appearance on the web page):
Display of Historical Aircraft, Cosford Museum: Alamy Stock Photo/ Prisma by Dukas Presseagentur GmbH
Carsington Water, Derbyshire: Carsington Water Visitor Centre
Sence Valley Forest Park, Leicestershire: Alamy Stock Photo/ John Birdsall
Strike out across the sand, Great Yarmouth: Greater Yarmouth Tourism
Switch House, Tate Modern: Tate – Press Office/ Iwan Baan