A summer festival is almost always an unforgettable day out and some are surprisingly accessible. Most are held outdoors so – assuming the weather holds out – you can soak in some sun, enjoy the atmosphere or find a quiet corner away from the crowds. Rough Guides' author Karen Darke provides her pick of the UK's most accessible festivals.
August 2017
MUSIC
The Belladrum Tartan Heart Festival
3–5 August, Belladrum, Beauly, Inverness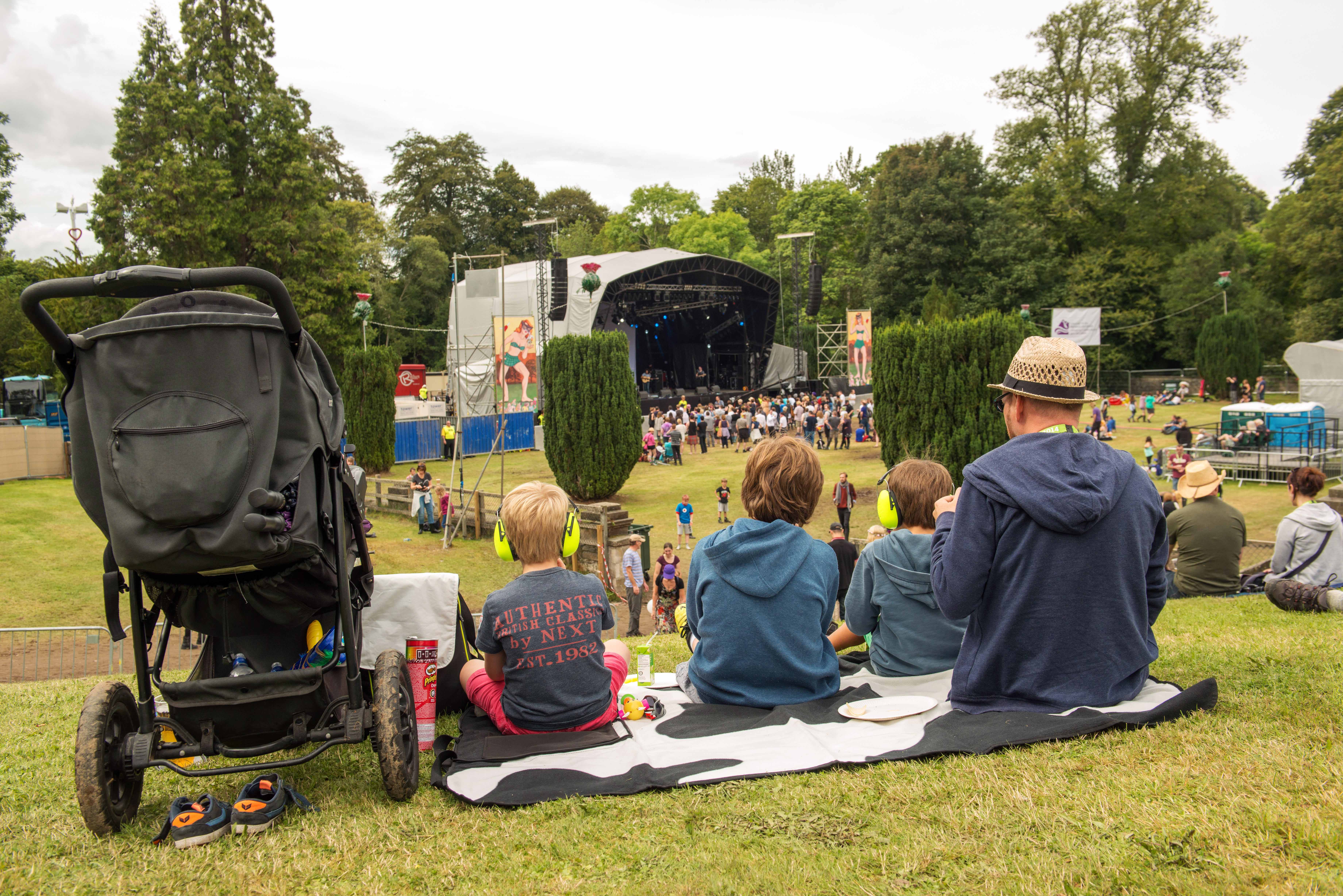 A family having a picnic at the main stage at Belladrum Tartan Heart Festival, Inverness
This family-friendly all-ages music and arts festival is held on the Belladrum Estate, just outside Inverness. The festival won the 2008 Best Grass Roots Festival in the UK and has grown in popularity ever since. You can enjoy a diverse musical line-up on multiple stages and disabled access to the main arena. There's also a walled garden with alternative therapies, a dedicated children's area with puppet workshops and crafts. Apply in advance for free tickets for carers and a pass to the designated camping zone for people with disabilities. There is further camping and access information on the festival website.
Also Try: Watch sails billow at Cowes Regatta (29 July–5 August), an international gathering of boats on the Solent.
PARADE
Brighton Pride
4–6 August, Preston Park, Brighton
Brighton Pride is a flamboyant, colourful "carnival of diversity" that's famed for its community parade of floats, bands, costumes and dancers. There's also a dog show, activities in the park and many other music, comedy and poetry performances. Purchase tickets through the Access Ticket Shop where you can request accessible parking, toilets, viewing passes, free carer tickets and sign language interpreters. Further access information is available on the festival website.
ARTS
The Edinburgh Fringe
4–28 August, Edinburgh, Scotland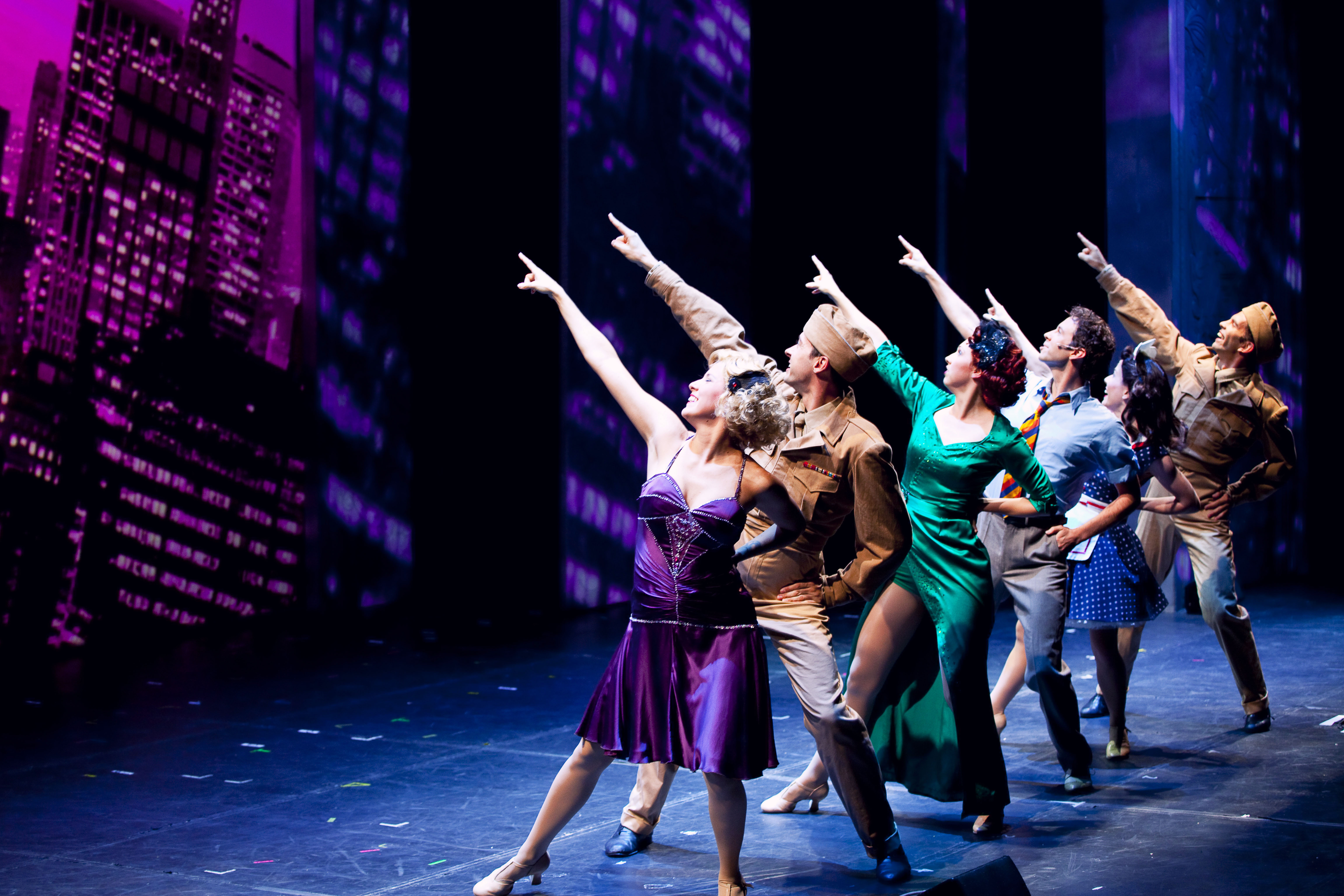 One of thousands of shows at the Edinburgh Festival Fringe, 2016
Since it began 70 years ago, The Edinburgh Fringe has become the world's biggest celebration of the arts. In 2017, the anniversary year will be even more fun than usual, with around 50,000 comedy, music, theatre, circus and cabaret shows all over central Edinburgh. The steep streets and cobbles of Scotland's capital may not be easy to navigate, but if you plan well, the festival is worth every effort. Access needs are well catered for, with signed, audio-described and captioned performances. For information on accessible performances, free tickets for carers and the best ticket collection locations see the festival website.
MUSIC
Leeds Festival
25–27 August, Bramham Park, Leeds
Like its sister festival in Reading on the same weekend, Leeds Festival is surprisingly inclusive, so you don't need to miss out on seeing some great rock, indie and dance acts this August bank-holiday weekend. The main arena is in a flat grassy area and the stages have viewing platforms. There's disabled access parking and a campsite with accessible showers, toilets and wheelchair charging. The campsite is run by the charity Attitude is Everything, a charity that seeks to improve access to live music. Note that some sections of terrain are steep getting from the camping area to the arena and there are no solid pathways around the site, although some temporary paths are laid down for the event. For further details, see leedsfestival.com
JULY 2017
Did you attend any of the following events last month? If not, add them to the calendar for next summer!
CULTURE
LLangollen International Music Eisteddfod
3–9 July, Llangollen, North Wales
Every summer, around 4,000 performers and 50,000 visitors gather in this small town in northeast Wales for the LLangollen International Music Eisteddfod (LIME). This spectacular cultural festival runs a smorgasbord of music, dance and entertainment for people of all ages and cultures. Buy a day ticket for the main pavilion where you can watch choirs, folk singers and dancers from around the world compete. Alternatively, catch an evening concert – this year's line-up includes the Manic Street Preachers, Gregory Porter and Bryn Terfel. Access facilities are good: wheelchair spaces can be booked at the main pavilion, a courtesy car is available for travel around the site, and solid walkways and temporary laid pathways enable wheelchair access. For further access information, see the event website.
Also Try: On 8–9 July, watch historic aircraft perform spectacular aerial displays at The Flying Legends Airshow at IWM Duxford in Cambridgeshire.
AGRICULTURE
The Great Yorkshire Show
11–13 July, Harrogate, North Yorkshire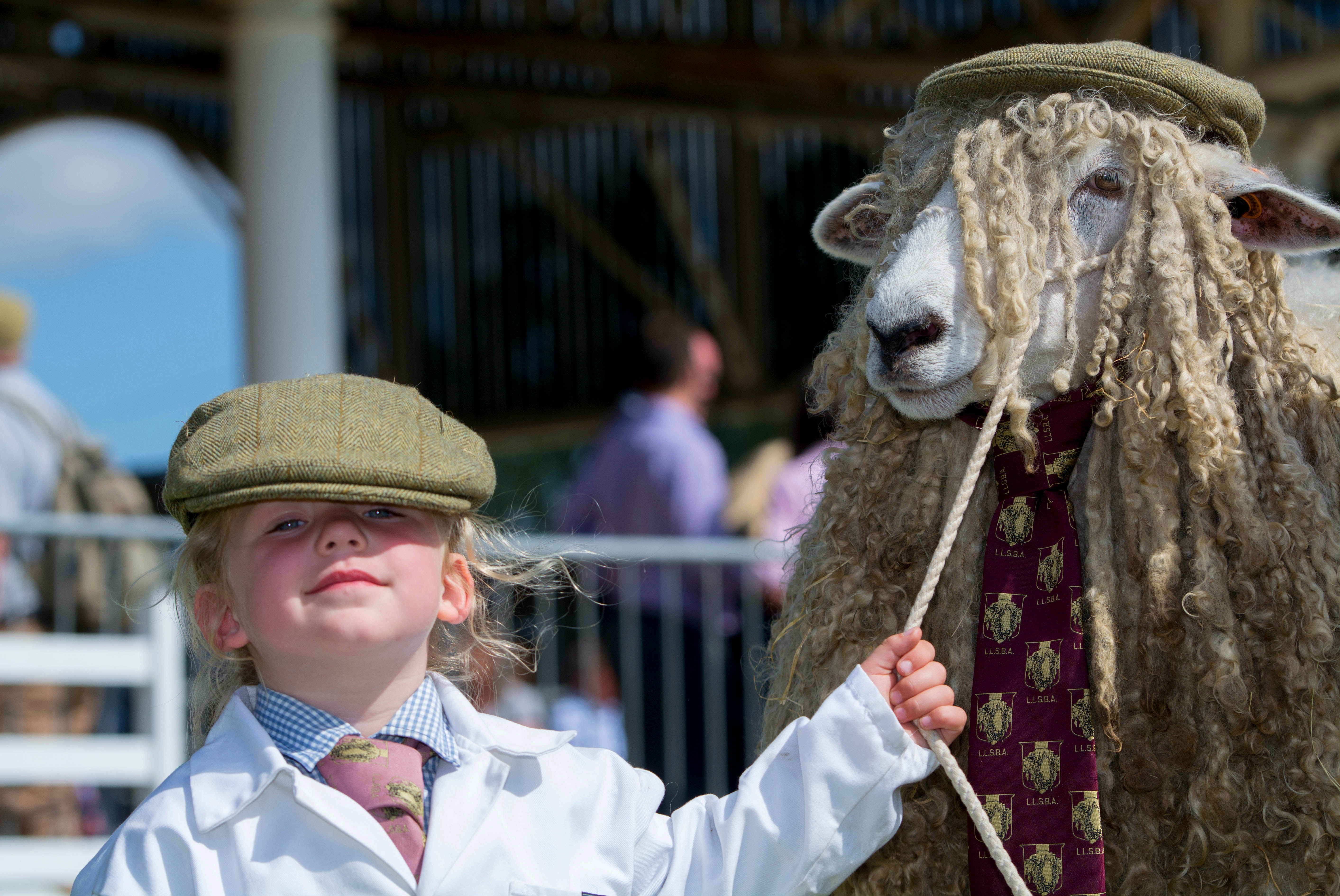 The best-dressed sheep at the Great Yorkshire Show and it's young owner
There is something for everyone at The Great Yorkshire Show, England's best-known agricultural show. This big summer event features equestrian displays, virtual pig tours, Landrover tours, cookery demos, art exhibitions, as well as garden and fashion shows and all the livestock and machinery you'd expect. The majority of walkways have hard surfaces, and most buildings and animal areas have ramped or level access. There are viewing platforms at the ends of the Grandstand, disabled parking and toilets, and wheelchair and electric scooter hire. See the website for more on access.
AIRSHOW
The Royal International Air Tattoo
14–16 July, Kempsford, Gloucestershire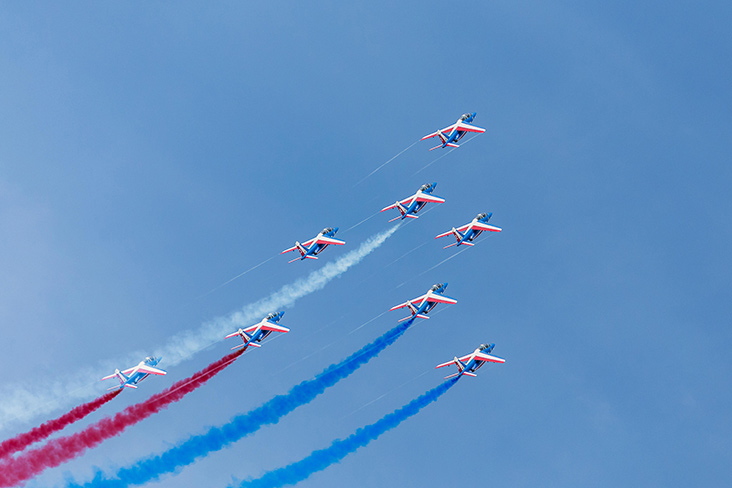 The Patrouille de France performing at The Royal International Air Tattoo in 2014
With fast jets and historic WWII fighter planes, The Royal International Air Tattoo (RIAT)is one of the UK's best outdoor events – an extravaganza of flying action. There is plenty of on-ground entertainment too, including a chance to meet crews, get close to aircraft, use hands-on technology in the Techno Zone or have a go at parkour and crazy golf in the Activity Zone. There's disabled parking, an accessible bus running the length of the showground, and a hardstanding enclosure with facilities for disabled people positioned centrally for good viewing.
CULTURE
Bristol Harbour Festival
21–23 July, Bristol
During one weekend in July, a spectacular regatta transforms Bristol's historic docks, as boats of all kinds gather for the Bristol Harbour Festival to celebrate the city's maritime heritage. Along with many nautical attractions, including tall ships, steamboats and boat races, there's all manner of entertainment – from world-class circus and street theatre to music concerts, art exhibitions plus "daredevil dogs" and flyboarders. Children can take part in singing or storytelling workshops, or simply get covered in mud. Access is generally good on closed roads and hard surfaces, and there is a raised viewing platform at the Amphitheatre stage. See the festival website for more about access.
MUSIC AND CULTURE
WOMAD
27–31 July, Charlton Park, Wiltshire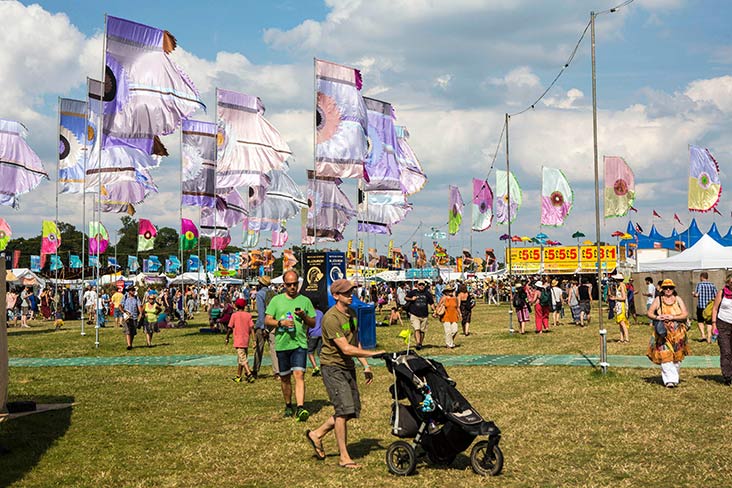 Flags flying in the main arena at WOMAD festival of world music and dance, 2014
Billed as "celebrating the world in a weekend', WOMAD showcases music, arts and dance from around the world. This year, some of the highlights include the great Senegalese dance band Orchestra Baobab, South Africa's Ladysmith Black Mambazo, the Ska Vengers from India, and ancient Chinese folk music from the Zhou Family Band. Disabled viewing platforms are located in front of the main stages and there is a designated campsite area for people with disabilities, including accessible toilets and showers, and a wheelchair battery re-charging zone. Large print and braille timetables are available and tickets for carers are free. See the festival website for further details.
You might imagine the festival scene to be too hectic, muddy or inaccessible to negotiate with a disability, but our research shows that many have thought about access really well. A fun festival experience can be possible for all, and we hope this list gives you some inspiration to make the most of the summer and get out to an event in your Motability Scheme car.
---
More travel inspiration:
The best accessible caravanning spots in the UK
European adventures: six of the best accessible trips
Planning a staycation? Explore the nine best UK scenic drives
Top 10 family days out this summer
More about the Motability Scheme
The Motability Scheme enables disabled people and their families to access a brand new car or scooter, by exchanging their mobility allowance to lease the vehicle of their choice. Find out more:
Image credits
We would like to thank the following individuals, companies and picture libraries for their kind permission to reproduce their photographs (in order of appearance on the web page):
Header image: WOMAD: Alamy Stock Photo/Adam Murphy
The Great Yorkshire Show: Alamy Stock Photo/Wayne Hutchinson
The Royal International Air Tattoo 2014: Alamy Stock Photo/Jason Wells
WOMAD: Alamy Stock Photo/Adam Murphy
Belladrum Tartan Heart Festival: Alamy Stock Photo/ Sam Kovak
Edinburgh Festival Fringe: Edinburgh Festival Fringe