Richard Aucock of Motoring Research has selected and reviewed five automatic cars that are available to lease on the Motability Scheme with no Advance Payment. This means that if you'd like to lease these cars you simply exchange your qualifying mobility allowance.
---
Automatic cars are well-liked by many Motability Scheme customers because they are so simple and convenient to drive. As they don't have a gearstick or clutch pedal, they can be more straightforward and effortless to use. Many customers really rate the fuss-free nature of an automatic – and value the relaxing experience they deliver.
However, automatic cars are usually more expensive than regular manuals which can impact Advance Payments for Motability Scheme customers. That's not always the case though, here we showcase five great automatics that are available for no Advance Payment (January-March 2021). All five are roomy and practical – and one of them is even a future-proof pure electric model.
Vauxhall Corsa-e SRi Nav Premium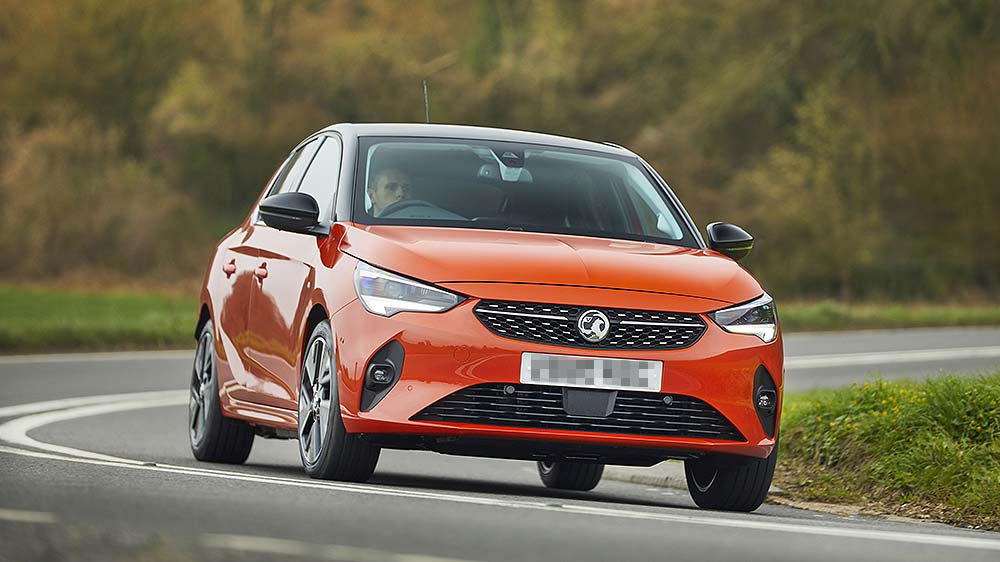 What sort of car is it?
The Vauxhall Corsa supermini is one of Britain's best-selling cars. This latest model is much improved, offering stylish five-door practicality within compact exterior dimensions. There's an added draw, too: the availability of a zero-emissions pure electric version, called the Corsa-e.
A charging solution for EV customers
Are you considering an electric vehicle? If you're a Motability Scheme customer then you can have a charge point installed at your home, or gain access to a network of charge points for easy on-street charging.
Why is it so popular?
Instead of a petrol or diesel engine, the Corsa-e has a punchy electric motor under the bonnet, plus a powerful 50kWh battery pack beneath the passenger seats. It has an electric driving range of around 200 miles and can be charged either at home or at the growing number of public 'rapid chargers', topping the battery up to 80 percent capacity in around 30 minutes.
The brilliance of the Corsa-e is that it is almost identical to the regular car, both to look at and to drive. There are no strange techniques to learn, and getting underway is the same process as in a standard automatic Corsa, complete with two pedals and no gearstick. With the added appeal of electric car silence, it's easy to see why the Corsa-e is proving popular.
Honda Jazz Hybrid SE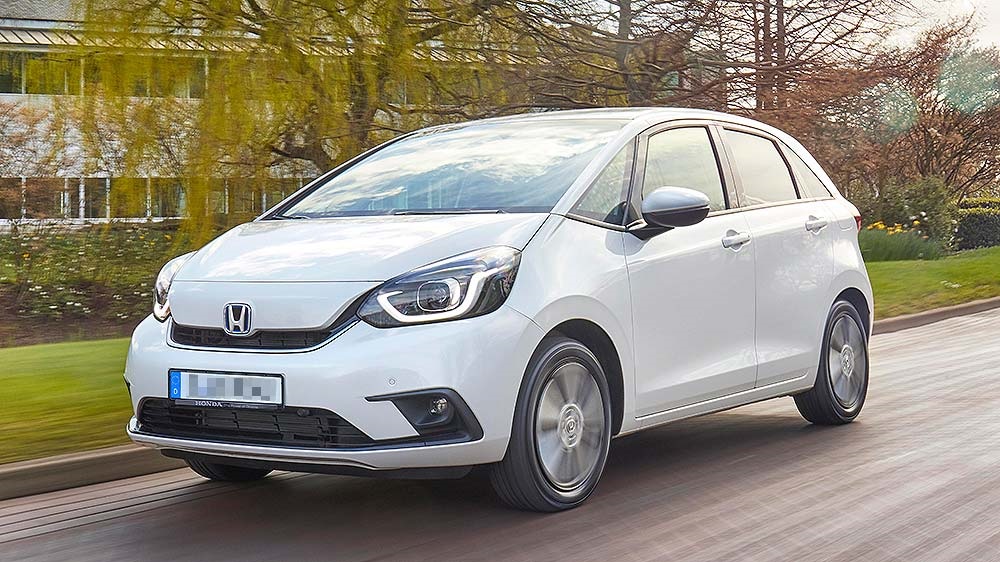 What sort of car is it?
The Honda Jazz has long been one of the most practical small cars you can buy. This latest model builds further on those strengths, with even more space-seeking ingenuity inside, and a sleek, more modern design on the outside. Hybrid engine tech is standard, too.
Why is it so popular?
Incredible space efficiency is the headline draw of the Honda Jazz. Despite being relatively compact, its five-door body packs in loads of easily accessible space, both front and rear. Adults will have no cause for complaint and the new Honda's tech-packed interior is upmarket and appealing.
The ingenious 'Magic Seats' remain. Either fold the rear seats down for a huge, flat load space – or flip the bases up, like a cinema seat, for a huge 'walk-through' space. Other key draws include a fuel-efficient hybrid engine, which will surprise with how often it's able to run in electric mode, and particularly good all-round visibility, which makes driving the automatic Jazz even easier in busy cities.
Toyota Corolla 1.8 Hybrid Icon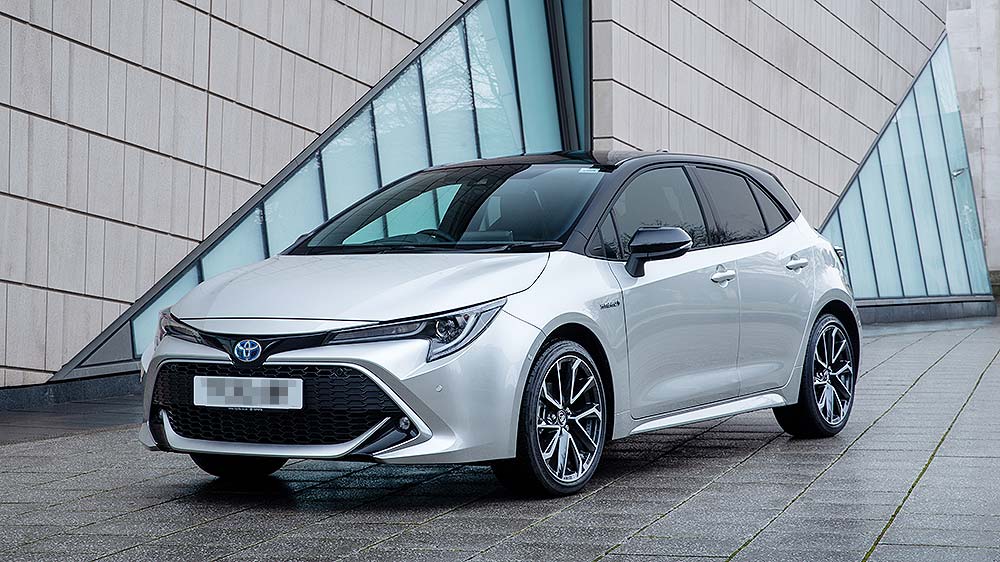 What sort of car is it?
The latest Toyota Corolla is a British-built family-sized five-door hatchback that has long been one of the world's best-selling cars. Exceedingly reliable and well made, the latest Corolla is also more stylish and modern-looking than previous versions, for added showroom appeal. Fuel-saving hybrid engine tech is standard.
Why is it so popular?
The fact you can get a family-sized automatic hatchback for zero Advance Payment is really impressive, showing what a smart buy this latest Corolla is. Icon grade has a generous haul of interior tech, meaning plenty of standard features to play with.
Toyota is world-famous for its hybrid engines, which combine a petrol powerplant with an electric motor. It's fully automatic and able to drive in EV mode, petrol mode or a combination of both. Owners report excellent fuel economy and super in-town refinement, thanks to the electric-only running. The grown-up Corolla is also great on longer journeys and has plenty of space inside for five.
Suzuki Swift 1.2 Hybrid SZ-T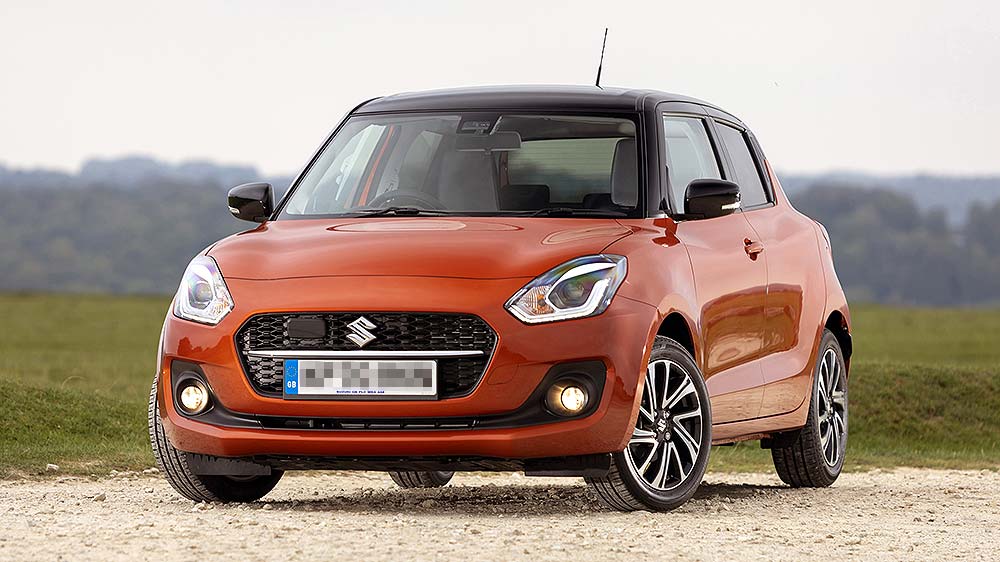 What sort of car is it?
The Suzuki Swift is a small car that measures less than 3.9 metres long, making it perfect for driving in town and squeezing into tight parking spaces. Yet clever design means it still has competitive supermini-style space on the inside, so you don't have to compromise due to its modest size.
Why is it so popular?
The latest Suzuki Swift comes with hybrid tech as standard. This uses a powerful self-charging battery to help the engine cut out for efficiency at low speeds, then give a boost to the 1.2-litre petrol motor when accelerating. Customers report excellent fuel economy from the easy-to-use tech.
The five-door Swift has a cheeky, stylish appearance on the outside, and a space-efficient interior that maximises space available to passengers. SZ-T grade is very well equipped, coming as standard with alloy wheels, radar brake support (helping stop the car in an emergency) and even a gadget that warns you if there's someone hidden in your blind spot when you change lanes.
Skoda Kamiq 1.0 TSI SE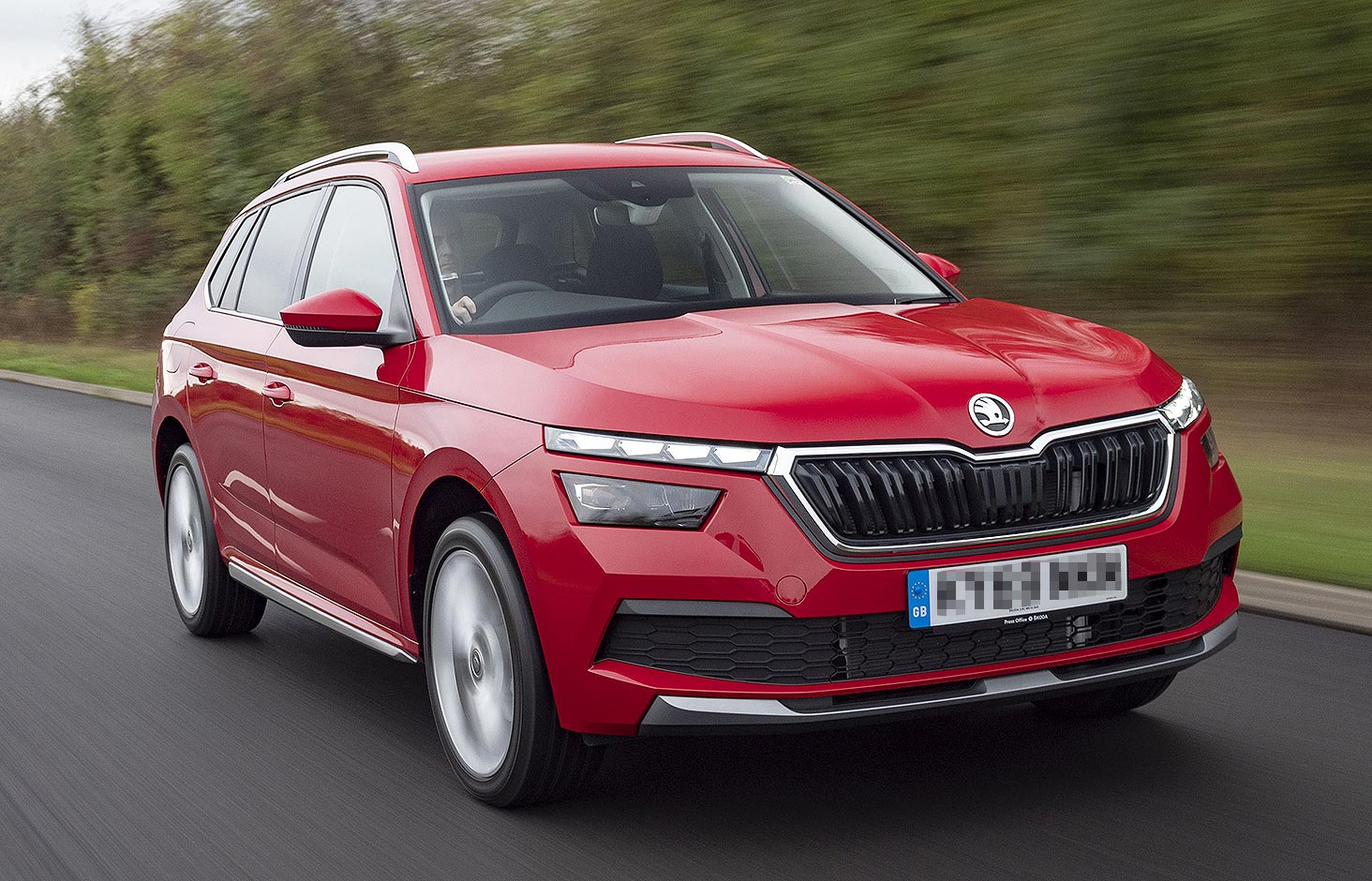 What sort of car is it?
The Skoda Kamiq is a trendy small SUV-style vehicle, blending a crossover appearance within a compact footprint. It is a city-friendly car, but also one that makes good use of its extra height within. Many owners like its upmarket appearance, which uses plenty of cues from larger, more expensive Skoda SUVs.
Why is it so popular?
Skoda is famed for producing super-practical cars and the Kamiq is no exception. Its crossover stance means it's easy to step in and out, visibility is commanding and there's a good amount of space throughout. The boot is particularly large, packing in 400 litres even with the seats up – that's bigger than many family-sized hatchbacks.
The downsized 1.0-litre TSI turbo petrol engine is very good on fuel, yet with 110hp, it has ample power even for longer motorway trips. The engine is extremely refined and smooth-running – as is the slick DSG automatic gearbox, which makes driving the commodious Kamiq a breeze. SE grade has a good amount of standard equipment, too.
What are the pricing options?
There are three pricing options available when leasing through the Motability Scheme:
Cars that cost less than your mobility allowance:
There are over 100 cars that cost less than your mobility allowance, giving you money back to spend as you wish. The amount you pay is fixed during your lease and the remainder is paid directly to you by the Department for Work and Pensions (DWP) or Veterans UK, depending on which mobility allowance you receive.
View less than your allowance cars
Cars that cost all of your mobility allowance:
There are almost 300 cars that cost the same as your allowance, which means you swap the whole of your weekly mobility allowance for the car of your choice. There is no Advance Payment on these models. These cars will display the words 'Total Mobility Allowance' on the specifications page for weekly rental amount on the Car Search tool.
View Total Mobility Allowance cars
Cars that cost all of your mobility allowance and have an Advance Payment:
You can increase your choice further by paying a one-off, non-refundable upfront payment which we call an Advance Payment. The Advance Payment covers the cost between your mobility allowance and the total cost of your lease.
View cars that have an Advance Payment
How the payments work?
Payments are deducted from your qualifying mobility allowance every four weeks, then paid directly to us by the Department for Work and Pensions (DWP) or Veterans UK. If you choose a car that costs less than your allowance, the remainder is paid directly to you by the DWP or Veterans UK.
All-inclusive leasing
No matter which car you choose, all come with our all-inclusive package of insurance, breakdown cover, servicing, tyres and glass repair and replacement.
Search the full range
If you'd like to join over 630,000 customers already enjoying the benefits of a worry-free lease package through the Scheme, start exploring the full range of cars available using our Car Search tool to narrow down your options.
Our price lists are updated every three months, so you can be assured you're getting the best prices from each manufacturer. The dates the new prices are published are:
1 January
1 April
1 July
1 October
Interested in joining the Scheme?
About the Scheme
The Motability Scheme offers an all-inclusive package. If you are in receipt of a qualifying mobility allowance you can use it to lease a car, scooter, powered wheelchair or Wheelchair Accessible Vehicle. The Scheme provides flexible and hassle-free access to a brand new, reliable vehicle of your choice. As well as a great choice of cars, we also provide a wide range of Wheelchair Accessible Vehicles, scooters and powered wheelchairs.
Eligibility
To join the Scheme, you must be in receipt of one of the following mobility allowances:
Enhanced Rate of the Mobility Component of Personal Independence Payment (PIP),
Higher Rate Mobility Component of Disability Living Allowance (DLA),
War Pensioners' Mobility Supplement (WPMS),
Armed Forces Independence Payment (AFIP).
Related Articles
Spotlight on: Electric cars available on the Motability Scheme
Why car prices are rising – and how the Motability Scheme is keeping them affordable
Dealer advice on choosing a car and COVID-safe handovers
Prices and features of car models shown are correct at the time of publishing and may be subject to adjustments or withdrawal in the event of any changes taking place which affect the cost of provision of the lease agreement. In the coming months the wider car market may experience longer delivery times or availability issues with some makes and models and customers are advised to discuss this with their dealer at the point of application. Prices shown are valid for recipients of the HRMC of the DLA and ERMC of PIP making an application between 01/01/2021 and 31/03/2020, but may be subject to change. Customers are advised to check any specifically required vehicle features with their dealer at the point of application. All vehicles shown are for illustrative purposes only. *This is the amount of your higher rate mobility allowance which will continue to be paid to you by the Department for Work and Pensions (DWP). This amount is based on the current weekly allowance rate of £61.20 (as of 8 April 2019) and will increase if the DWP makes its annual allowance increase (usually in April). From 01/01/2019 miles per gallon (MPG) performance is measured using the new WLTP fuel economy tests which typically give lower MPG performance than the old NEDC tests. MPG figures are indicative figures and do not necessarily represent real driving results. See manufacturer websites for the most up-to-date MPG performance. Motability Operations Limited is authorised and regulated by the Financial Conduct Authority.