We've all had days that haven't quite gone to plan. By following our top tips you can ensure that you'll be prepared if your journey, on your scooter or powered wheelchair, takes an unexpected turn.
1. Make sure the battery is charged
Did you know that the number one cause of breakdown is a flat battery? Before you travel make sure you have enough battery for a return journey. You should charge your scooter overnight; this will ensure that the battery is optimised and that your product runs efficiently. Some customers even take their charger with them if they know they're going on a long trip.
Don't forget that hills and adding additional weight will require more effort from the battery. So if you know your journey is hilly, or you'll be adding shopping bags or luggage, you may need to consider that your scooter won't be able to travel as far.
---
Maximise your scooter battery life
---
Breakdown Cover
---
In the event that you do break down don't forget that breakdown cover is included as part of your worry-free lease. More information on what to do in the event of a breakdown can be found by clicking the link below.
2. Prepare for the weather
Check the weather forecast before you travel and dress appropriately. Last year's scorcher of a summer highlighted the importance of preparing for a hot day. Take the necessary precautions if it's expected to be warm, such as applying sun cream, and wearing a hat and sunglasses to protect against the sun's rays and any glare.
Unfortunately, rain is always a possibility in the UK. Because scooters and powered wheelchairs are electronic, excessive contact with water can cause damage.
In the event of an unexpected shower, try and take shelter until the worst has past. At the start of your lease your dealer would have provided you with a rain proof cover to protect your product when not in use, using this will protect the controls and keep your seat dry!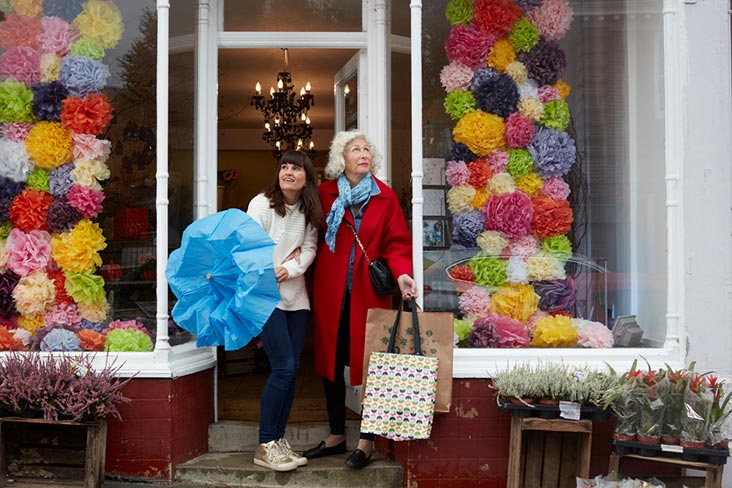 If in doubt, carry an umbrella!
3. Take a bottle of water
Dehydration can lead to headaches and have a negative impact on energy levels and mental performance. An easy way to stay hydrated is to make sure you drink water throughout the day.
Whether you're popping to the shops or have a longer journey planned, a bottle of water often comes in handy.
4. Pack any vital medication
No one plans on breaking down, but if it does happen to you, rest assured we'll always do our best to get the right support out to you as soon as possible. However, in some instances, especially if you're in a rural location, it can take longer for Motability Assist to reach you. Therefore it is crucial that you take any vital medication or essential equipment that you may need with you in case you do have to wait a short while.
You should prepare for a journey on your scooter or powered wheelchair the same way you would for a long car journey. You never know what may happen!
Related Articles
Motability Assist: The breakdown service that gives peace of mind
How to power your scooter or powered wheelchair for less
How far can your scooter travel?