If you're thinking about getting away in the new year, here's a run-down of everything you need to know to make your journey as smooth as possible. It may take a bit of extra planning, but the rewards are well worth it.
If you're planning to travel with your car, don't forget that it includes breakdown cover for extra peace of mind! If you don't yet lease a vehicle through the Motability Scheme, find out more about the Scheme and how to apply to join the Scheme.
Driving
If you're getting away using your your vehicle, there are some practical things to know before setting off such disabled parking concessions where you're going and toll road exemptions. Will you be driving in central London? Your Scheme car will be exempt from the congestion charge (unless you are using your disabled tax exemption on another car.) Another practical issue worth checking before you set off is the weather — if there's going to be heavy rain or other hazardous driving conditions, you should consider waiting to leave until it's cleared!
It's always important to be prepared for anything on your journey. Let someone know when you plan to leave and what your estimated arrival time is. To make sure you're comfortable on your journey, take some water, a hot drink in a flask, blankets, something to eat and a fully-charged mobile phone. To stay on the right track, the RAC and AA have online route planners that can be helpful — it's always best to have your journey mapped out before leaving.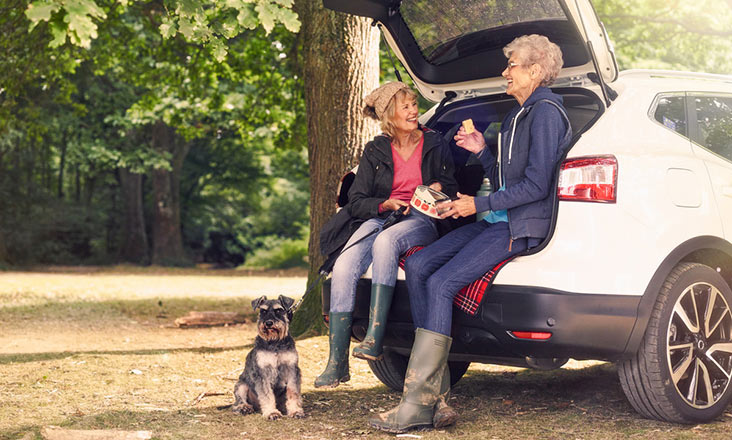 Travelling by train
National Rail Enquiries recommends you book assistance on the journey if you think you'll need it at least 24 hours before you travel. You'll need to book with whichever train operator you are using, and some of the larger stations will provide an electric buggy or a station wheelchair.
You may also be entitled to a disabled person's railcard, or if you don't have a railcard, a discount on anytime tickets for you and a travelling companion. You don't need to worry about issues such as the availability of accessible facilities on board, as you can easily check things like disabled toilets online. Most trains can accommodate wheelchairs, but not all can carry mobility scooters so make sure to check before you travel.
Flying
If you are disabled, there is free assistance available to you when you fly to and from the UK and Europe, including domestic flights. As with rail travel, it is important to book assistance ahead of travel with your airline. The Equality and Human Rights Commission has a leaflet available online that gives a step by step guide to air travel for the disabled.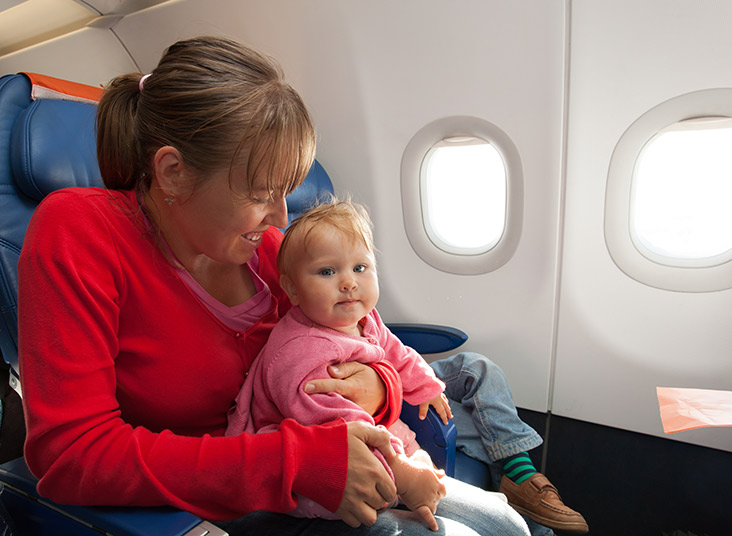 Travelling by ferry
EU regulations give disabled passengers rights when travelling by ferry or ship. There is however a limit on the number of wheelchairs a ship can carry so it's vital for wheelchair users to book ahead of travelling. You should also book at least 48 hours in advance if you will need assistance embarking and getting off the ship. Some carriers may insist wheelchair users bring a companion along, however, they travel free. There are various important areas you should look into before taking your car abroad, such as insurance and breakdown cover. See here for more general and country-specific information.
Minibus or coach
National Express has a code of practice for its disabled passengers and an advice line. However, their coaches only have space for one wheelchair on board so it's very important to book ahead. Also, although the coaches have toilets, these are not wheelchair accessible, so if it's you're going a long way, you might want to consider a different travel method! While customers cannot travel in their motability scooters, these can usually be packed into the luggage hold provided they are sufficiently lightweight.
Travelling by bus
You are entitled to a free bus pass if you're disabled. According to law, bus and coach drivers must give reasonable assistance to disabled passengers, but this doesn't mean lifting wheelchairs. However, many bus operating companies now offer low floor buses which allow access for wheelchair users and dedicated spaces on board. Bus travel can be stressful for wheelchair users, especially at such a busy time of year. If you have to travel by bus, try to avoid busy times when people would be going to/returning from work if you can.
Wherever you're going over the holiday period, or anytime of year, we always recommend planning ahead to make sure your trip goes without a hitch and you can enjoy some well-deserved time off!
Read More Articles Like This:
How to use shopping vouchers for fun family days out
My experience of London as a wheelchair user
12 greatest accessible trails across the UK