If you've ever been handed supermarket vouchers with your receipt at the end of the shop and thought, "I'll never use these", think again! Tesco's Clubcard and Nectar at Sainsbury's can be used for a lot more than just cutting your food bill and buying treats. You can also use them for fun family days out, getting a lot more value out of them at the same time. If you're a Motability Scheme customer – or thinking about becoming one – this is a great way to make use of your Scheme vehicle.
How Sainsbury's Nectar works
Nectar adds two points for every pound you spend. As well as on your shop at Sainsbury's, you can use your Nectar card on over 500 brands when you purchase online. These include Argos, Sky, Apple and Virgin Trains. Sometimes you get vouchers for triple points on your next shop or bonus points on something you buy, so keep an eye out for those vouchers you get offered at the till! They all add up.
If you use your points for a day out you get better value than just spending them in the shop. For example, Nectar points are worth more if you use them on a trip to somewhere like a safari park. Safari parks are fantastic accessible days out, and tickets to Longleat Safari Park are available with your Nectar card. To access the deals, you need to order your voucher code online which is then sent to you by email. You then give this code at the till at the restaurant or venue when you pay.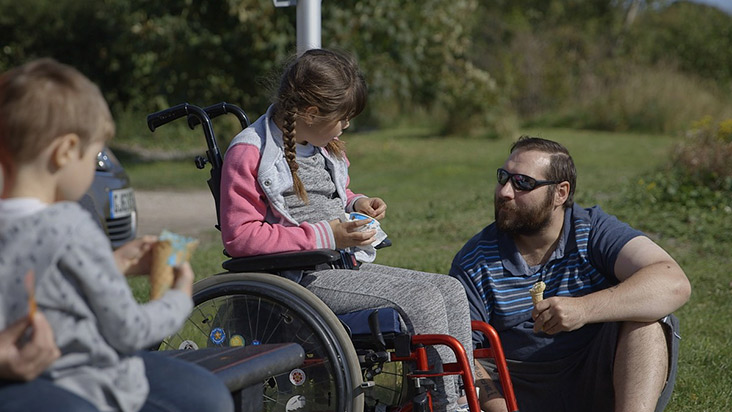 You can collect Nectar or Clubcard points for days out when you do your shopping
How Tesco Clubcard works
When you use your Tesco Clubcard you get a point for every pound you spend. When you earn over 150 points in a three month period, Tesco sends your points as Clubcard vouchers for you to use in-store or online. They are then valid for two years, but if you swap them for days out instead of shopping, they're worth four times their normal value at over 180 attractions and restaurants including zoos, theme parks, museums, and accessible sites such as Hampton Court Palace. You can exchange your vouchers at the till for your days out tokens.
For help in getting to these exciting destinations, Tesco Clubcard points can also be used at Esso petrol stations! You can even add to your points without spending by completing surveys or giving feedback on your most recent shop in their store.
What kind of activities are available?
Our article about accessible Britain gives ideas for days out for Scheme customers. There is also lots of inspiration on the news and views section of our website for the best ways Motability Scheme customers use their Scheme cars for days out.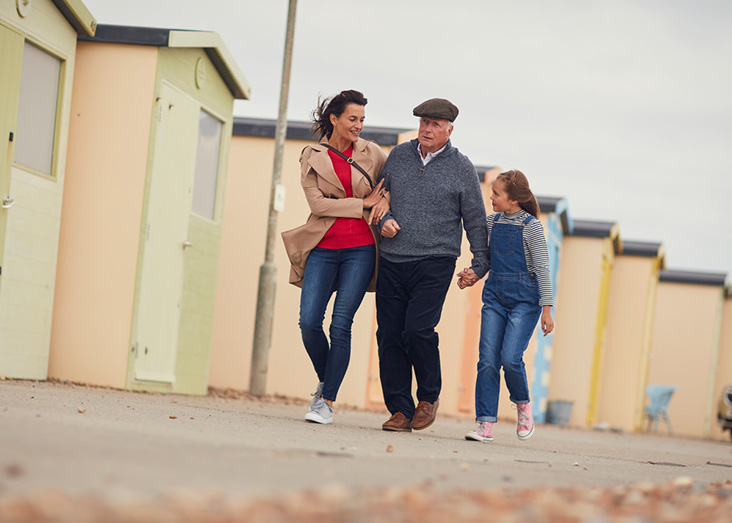 There are days out for the whole family available!
Supermarket vouchers can also be used for family trips to restaurants or the cinema. Many cinemas are now situated in large retail parks alongside other attractions such as bowling and restaurants, so parking and accessibility should be straightforward. But you should always check beforehand how accessible an attraction is and whether it has on-site parking.
Also, check how many members of your family are included in the vouchers and see if they're time-limited. Do you have to book? If so, let the venue know you're using a voucher or that you may have extra accessibility needs. Planning ahead will help to give you a worry-free, fun-filled trip.
Looking for bargains
It's worth regularly checking sites which publicise the latest deals on supermarket vouchers, for example, Money Saving Expert. With a bit of research, you'll find that the little card in your wallet could be your ticket to great free or low-cost days out for all the family.
How you can use your Scheme vehicle to enjoy days out
The Scheme allows you to exchange your mobility allowance to lease a car, scooter or powered wheelchair. Find out if you can join the Motability Scheme using our eligibility checker and request a free information pack to find out more about what the Scheme can do for you.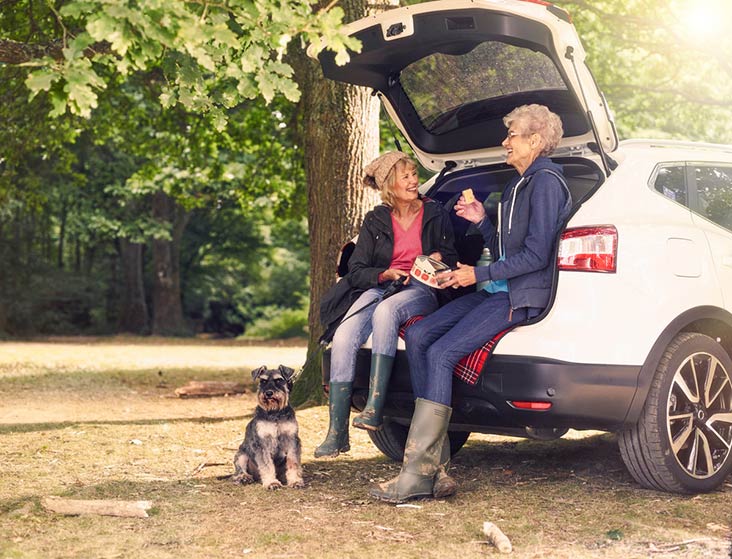 Your Motability Scheme car is the ideal way to travel to these great activities
To get started with the process of leasing your vehicle, first find your nearest Motability Scheme dealer. The Scheme takes care of breakdown assistance, insurance, maintenance and annual car tax, so all you have to do is fill up the tank—getting some extra points on your loyalty card when you do—and off you go to some fabulous family days out!
Read More Articles Like This:
Going to a football match with a disability: What to expect
London Calling: A fun-filled accessible day out in the City