Now the football season's in full swing, fans nationwide will be making plans for watching their team playing the beautiful game. Motability Scheme customers can head to their vehicles and make a trip to a stadium with friends and family, but disabled fans can have additional things to think about in order to enjoy a live match. How can we overcome this and still cheer our team on as much as possible?
Are football matches accessible?
When it comes to watching matches, there is a lot of information and support to ensure disabled fans get the most out of their match day. Mark Todd is a disabled Man City fan who has been watching games since the 1960s. Mark is also an access consultant so there is very little he doesn't know about disabled access and football. "Football fans want to see the game and cheer on their team with their fellow supporters.
"Good access means being able to see the whole pitch, witness all the action and go crazy with your own fans when you score, it really is life affirming!"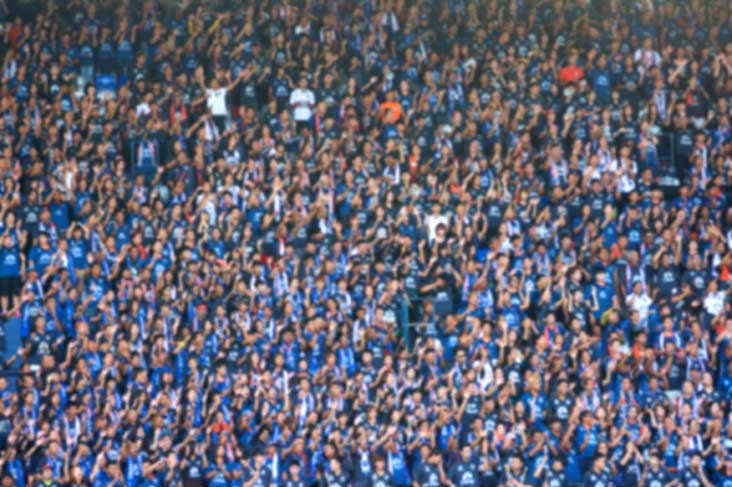 Being a part of the crowd of supporters is very important to many disabled football fans
Since 2004, football clubs have had to make "reasonable adjustments" to facilities used by disabled fans and not have policies which discriminate against them. As well as equality laws, there's also the Accessible Stadia Guide which sets the standards that grounds should meet in terms of the provision, location and quality of facilities for disabled fans.
Surprisingly, when it comes to access, it is not necessarily the case that bigger is better. Although bigger football stadiums might have newer facilities than smaller stadiums, it is not always the case that they are more accessible.
Top tips to prepare for a match
---
Visit the Level Playing Field website to find out about disabled access and support at the specific stadium you'll be going to
Some stadiums require pre-booking for parking in disabled spaces
Get in touch with the listed contact for disabled supporters at the stadium ahead of time
There tend to be more wheelchair spaces available for home supporters at stadiums than for away supporters, so make sure you sort out your ticket with plenty of time if you are going to be supporting the visiting team at a match
Overcoming barriers
While meeting accessibility standards is essential, a good match day experience for a disabled spectator is about far more—such as knowing who you need to contact at the club, what you need to tell them about your disability and what documents you need to gain access to dedicated areas.
Level Playing Field is a great organisation that provides advice and information for disabled sports fans. It also provides contacts for all clubs from the Premier League to lower league sides, as well as information on accessibility and parking at individual clubs.
Ruth Hopkins is General Manager of Level Playing Field. She stresses that access is too often a challenge: "In September 2015 Premier League clubs made a pledge that they would meet the guidance on accessibility set out in The Accessible Stadia Guide by August 2017 including giving the minimum number of wheelchair user accessible spaces. We have been working with clubs but it will be a challenge for all Premier League Clubs to meet these standards on time," she says.
Assistance at stadiums
Most clubs have a disability liaison officer (DLO) who will explain small practicalities such as whether you need to pre-register and if there is a waiting list for fans wishing to use dedicated disabled areas.
The DLO will also give you important information such as how long it's advisable to arrive before kick-off, where the disabled parking is, where disabled fans sit in the grounds, whether the seating is under cover and whether there are any obstacles to getting a clear view of the game. They also advise on issues such as accessible toilets, concessions for disabled fans and carers, and how accessible matches are for scooter users.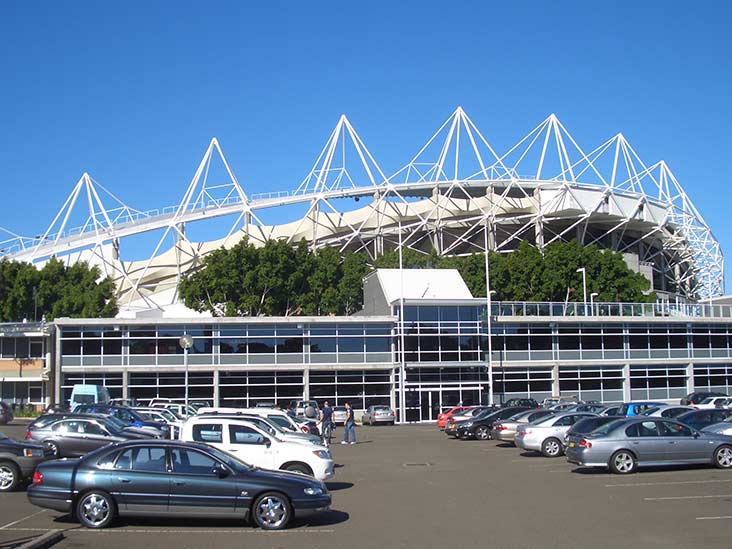 Although stadiums have disabled parking, it needs to be pre-booked at some clubs
According to building regulations, grounds should have at least six per cent of spaces reserved for disabled fans to sit and enjoy the match. However, Ruth Hopkins does emphasise that this figure is not met by all clubs, so it can definitely be improved upon.
How the Motability Scheme can help
The Motability Scheme enables you to get out and about, whatever your level of mobility, by exchanging your mobility allowance to lease a car, powered wheelchair or scooter. This means more time to enjoy the things you love, from hobbies to football matches! To find out more about the Scheme and the cars on offer, you can use the car search tool and order a free information pack.
---
Related articles
Seven of the UK's most accessible adventure sports
Is access improving in the UK?
London Calling: A fun-filled, accessible day out in the city
Accessible, educational days out around the UK