Driving on the UK's roads means you need to obey regulations. However, there are some motoring-related laws you may not be aware of. In fact, many drivers may unintentionally do things regularly that are technically illegal. In this article, we're going to examine a few of the lesser-known rules of the road so you can make sure you're not accidentally breaking the law. 
Eating and drinking while driving
You are not breaking the law when you eat or drink while driving, but the police can pull you over for careless driving if they believe you are not in control of your car. This could result in three penalty points and a £100 fine.
Paying with your phone at a drive-thru or fuel station 
If you're hungry and you only have time to stop at a fast-food restaurant, be careful how you pay if you're using the 'drive-thru' facility. If your car's engine is on and you're caught paying with your smartphone at the wheel, you risk getting a fine. The same applies to fuel pumps because, in both instances, you're using a mobile phone while 'driving' which is illegal. 
Driving with a dirty windscreen or registration plate 
Driving with a dirty windscreen is illegal because it affects how clearly you see the road ahead of you. That probably isn't surprising, but you might be shocked to learn that driving with a dirty registration plate is also against the law. This is because the police need to be able to read your car's registration, as do the UK's Automatic Number Plate Recognition (ANPR) cameras.
Driving too slowly 
People sometimes call those who drive slowly 'Sunday Drivers'. While that term may seem unnecessary, motoring along at a snail's pace can potentially be as hazardous as speeding. It's not a common occurrence, but if the police believe you are driving too slowly and causing a serious traffic issue, they could pull you over and give you a verbal warning.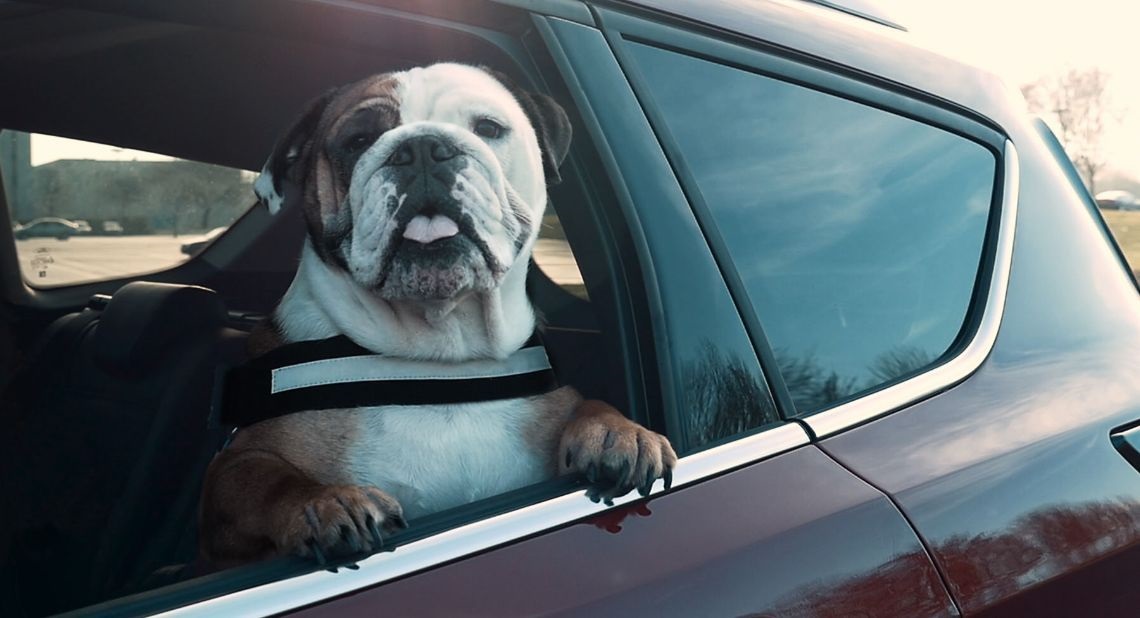 Driving with pets
Motoring with your cat or dog could land you in hot water if you haven't secured your furry friend appropriately. If spotted by the police, you might get penalised for distracted driving. This carries three penalty points and a £100 fine. 
Using a smartphone as a sat nav 
It is acceptable to use your smartphone's navigation apps, so long as you secure your device. If it's not fitted into a hands-free holder, you risk getting three points and a fine. What's more, if you handle your smartphone at any time — even just a tap of the screen to start the sat nav — you could face prosecution. 
Taking prescription drugs and driving
It is against the law in England and Wales to drive with legal drugs in your system if it impairs your driving. So if you're taking over-the-counter drugs and you don't know if you should get behind the wheel, you must speak with a healthcare professional. This law doesn't cover Scotland or Northern Ireland, but you could still be arrested if you're considered unfit to drive.
Find out more
So, there you have it – some driving myths busted. Check out some more handy driving information in the Everyday Tips section of News and Views. 
---
Related content 
Putting the wrong fuel in your vehicle: what happens and what to do next
Driving with dogs: tips on how to keep your pet safe and happy on the road
Top tips for stress-free parking