The government has recently announced a consultation where they are proposing changing the eligibility criteria for the Blue Badge scheme to include people with non-physical conditions. This article by PA Motoring looks at the comments around this announcement from officials and their views on how this might develop.
---
More people could be eligible for Blue Badges under government plans revealed today.
Transport minister Jesse Norman has submitted the proposals to "help remove barriers to travel for people with conditions such as dementia and autism". The badges give people with disabilities priority access to parking close to shops and city centres, as well as free parking in many roads.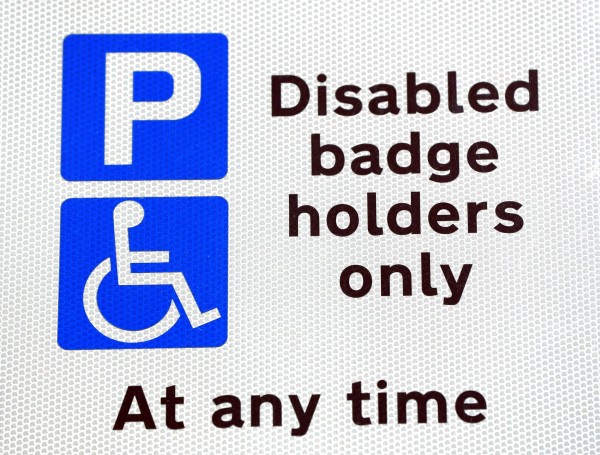 The move comes as part of a drive to have greater parity between the treatment of physical and mental health conditions.
Norman said: "Blue Badges give people with disabilities the freedom to get jobs, see friends or go to the shops with as much ease as possible.
A Blue Badge could be a life-changer, giving someone with a severe mental illness more opportunities to travel safely. Have your say: https://t.co/IjClPaeLen pic.twitter.com/KtmNpyDEER

— Dept for Transport (@transportgovuk) January 21, 2018
"We want to try to extend this to people with invisible disabilities, so they can enjoy the freedom to get out and about, where and when they want."
---
Qualifying for a Blue Badge with PIP
---
The move has been welcomed by Sarah Lambert, head of policy at the National Autistic Society, who called it a "lifeline".
She said: "There are an estimated 700,000 autistic people in the UK, and while every person on the autism spectrum is different, for some, not being able to park in a predictable place close to a destination can cause a great deal of anxiety and put their safety at risk.
"We welcome this Government proposal. It could mean that many more autistic people will qualify for a Blue Badge, which can be a lifeline." – @SarahLambert01, Head of Policy @autism.

We need your voice to make sure this proposal happens. Take part here: https://t.co/QL0kTTWtG1 pic.twitter.com/7Lg7ZmZJUG

— National Autistic Society (@Autism) January 22, 2018
"Some autistic people can experience too much information from the environment around them on public transport, while other autistic people might not be aware of dangers on the road."
The government says that each council has its own interpretation of the existing Blue Badge rules, with some recognising hidden disabilities, but these new proposals would give clear rules for the whole of England. The consultation will run for eight weeks.
There are about 2.4 million disabled people in England with a Blue Badge, and official figures suggest that 75 per cent of them would go out less if they didn't have one.
This article was written by Darren Cassey from PA Motoring Service and was legally licensed through the NewsCred publisher network. Please direct all licensing questions to legal@newscred.com.
---
Related articles
8 great things you could access with PIP
How to access disabled parking concessions across the UK
Toll road and congestion scheme charges across the UK