Read on here to learn how smart home technology can help maintain independence and improve quality of life for people with disabilities.
---
Smart home technology links everyday items in the home to your Wi-Fi system and then uses apps and/or voice activation to control them. This technology is ideal if you have mobility issues as it gives you back control of everyday functions. For example, you can "talk" to your fridge, control the lighting, heating, TV, radio, have an alarm system, check who's at the front door from your phone or tablet — the possibilities are endless. Smart home technology also offers peace of mind for carers especially when they're away from the home of the person they care for. It's also easier to share care if a home is set up for smart home technology.
You can set up your home with smart home technology and control everything using voice activation and apps via a "brain" known as a smart home hub. Alternatively, you can start with a smart speaker such as Amazon's Alexa and build from there as you get used to the technology and work out what you need it for.
What is a smart speaker?
Smart speakers use a voice-activated "assistant" that can control smart devices and carry out helpful activities such as remind you to take medication and schedule hospital appointments, tell you the weather forecast, let you know rail timetables, and give travel news. They can also read a book to you, play music, or turn your TV on and find something for you to watch.
If you want a simple experience that does not break your budget, the Google Assistant-powered Google Mini or Amazon Alexa powered Echo Dot are both good entry-level options. Both under £50, although they are limited in terms of power and volume as music speakers.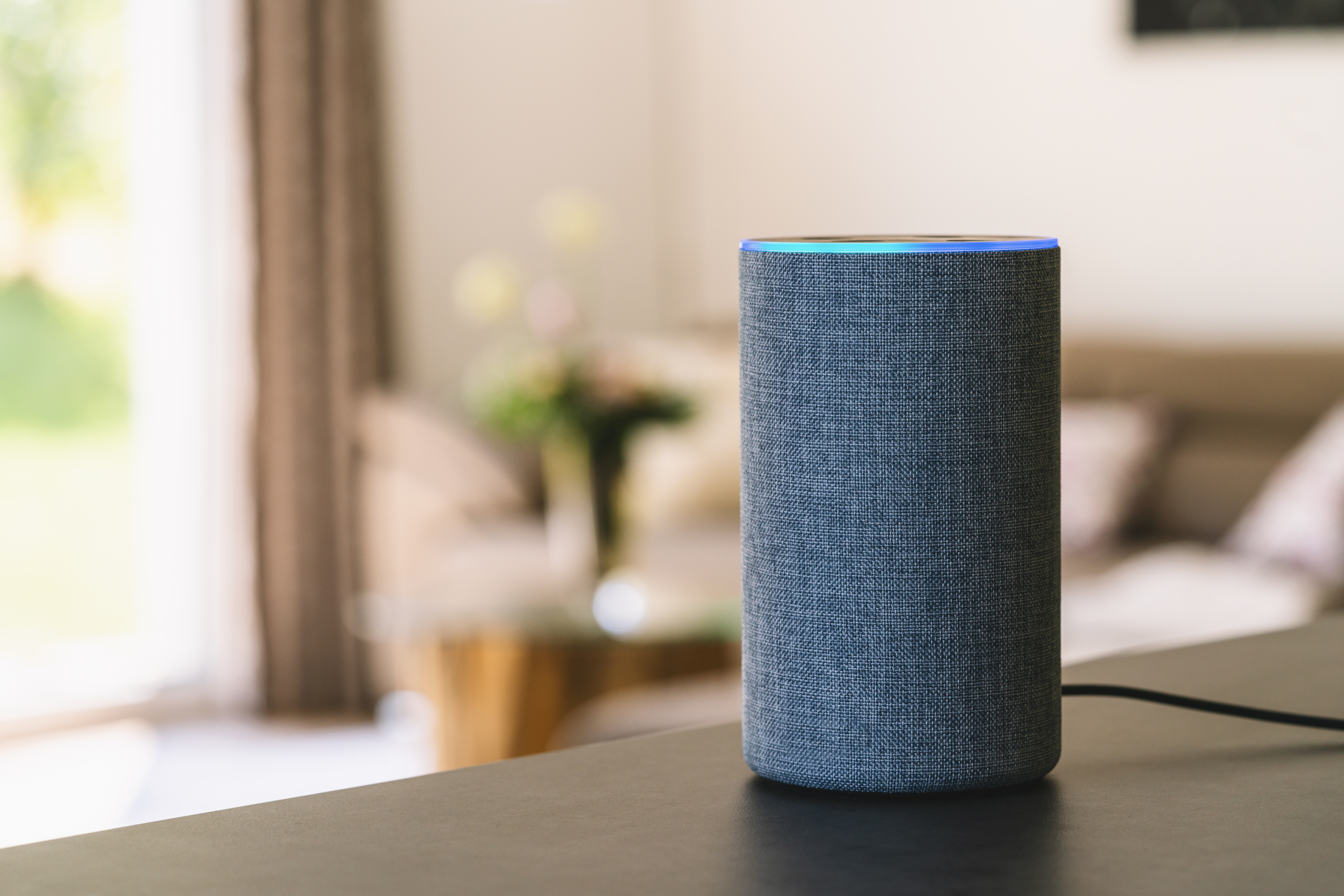 In the mid-range are Google's Home and the Amazon Echo. To get a bargain for these items, keep an eye out for sales days. Both companies also offer smart speakers that include screens, the Google Home Hub and Amazon Echo Show. These smart devices let you watch videos or display pictures, as well as make video calls. 
You'll need a smart TV if you want your speaker to work with it, but you can turn your ordinary TV into a smart TV using plug-in devices such as the Amazon Fire TV stick (costs around £50) or the Google Chromecast (around £30). You just plug them into a port on the back of your TV and you're ready to go. Also, you don't have to worry about them becoming obsolete as they're not directly linked to hardware or software on your TV.
What is a smart hub?
A smart hub is a centralised "master control" for all your smart devices. It lets you control them directly as well as perform coordinated routines—such as boiling the kettle 10 minutes after your heating comes on. Popular smart hubs include the Wink 2 and Samsung SmartThings. To get full use of a smart hub, you'll need to purchase all the smart devices it is compatible with, so consider the associated cost and installation of this when purchasing.
Smart speakers are voice-activated, while smart hubs use one app. To use a smart speaker you set up voice activation then ask it questions or command it to turn on your smart lightbulbs. Smart speaker apps can usually only change settings and connect devices, not control them. Whereas a smart hub controls the smart home devices connected to it and uses its own app to control each device, so you get much more function from a smart hub.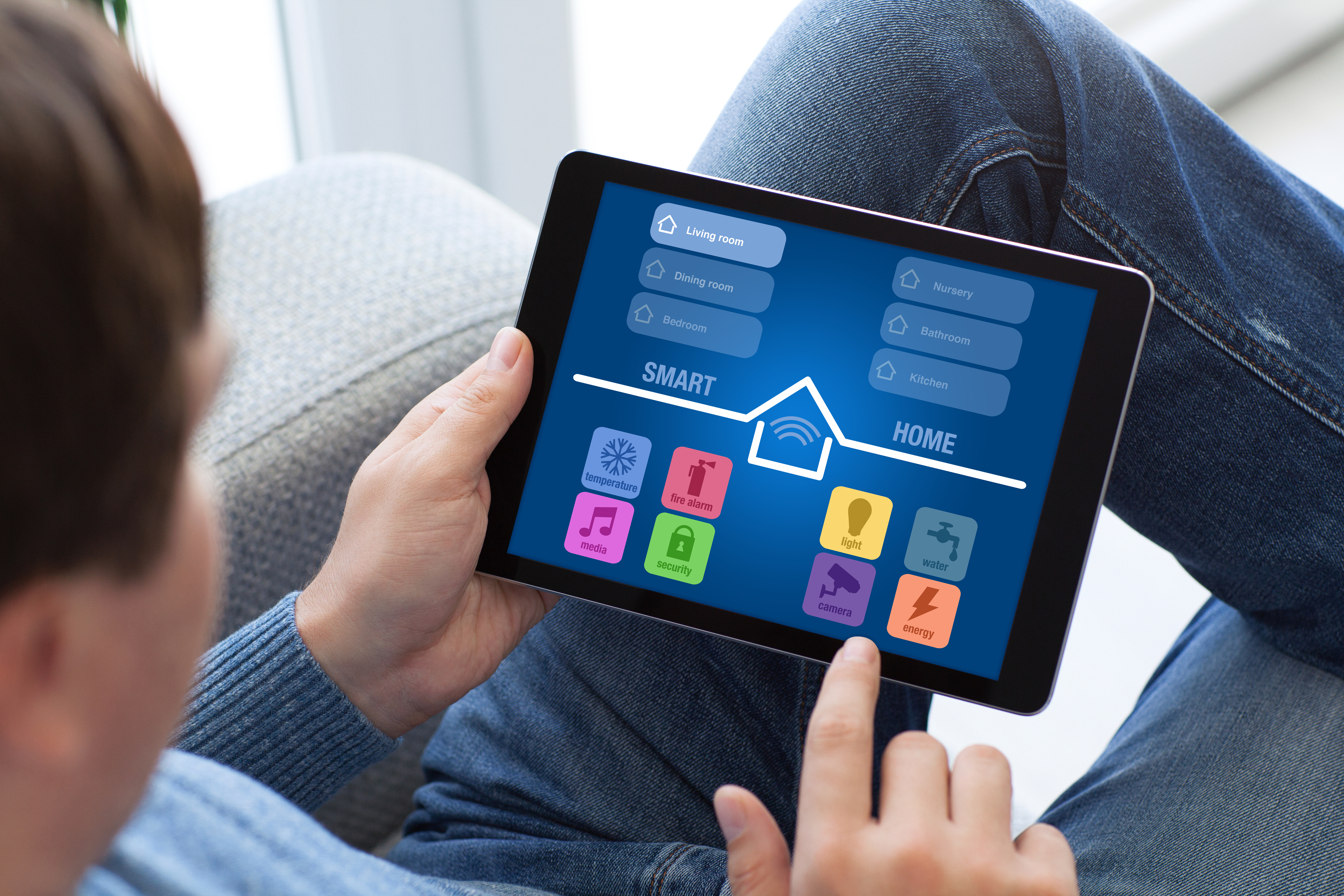 If you only have a few smart devices—TV, lightbulbs—and you just want basic control, a smart speaker will probably meet your needs. However, if you want to wake up in a fully automated home where one automatic function can set off an entire series of synchronised, controllable tasks, you'll need the smart hub.
---
If you want to learn about the latest car technology, check out this article which covers advancements like connectivity, summoning, and much more. 
---
Plan for support
If you're new to this type of technology, it's a very good idea to arrange for some tech support as a backup. If you have a friend, family member, neighbour or colleague who can help you with set up and support. It's also worth considering buying a smart home tech support package so there's always someone on the end of a line to walk you through any problems. 
Have fun!
Although smart technology can mainly help you to maintain independence and improve your quality of life, it's enjoyable to use too. Think about the fun functions you also want such as playing music, watching films, or using it to help you with quizzes or crossword puzzles. Your smart devices can make your home much more pleasant to live in and easier for you and your carers, but the real beauty of smart technology is while doing all this it also keeps you connected to the outside world.
Want more technology articles?
If you'd like to read more articles about modern technology and how these developments can help aid mobility, explore our other technology articles in News and Views or read some of the related articles highlighted below.
---
Related links
'It removes stigma': how tech breaks down barriers for disabled students
Voice recognition cars: Where is the technology now and where is it going?
Can Virtual Reality improve the lives of disabled people?