Here's a run through of the best types of engine oil if you're topping it up yourself. If you lease your car through the Motability Scheme, your dealer can top up your oil for you instead during your service.
It's hard to overstate the importance of engine oil. It's crucial to the smooth running and reliability of every petrol and diesel engine, so it's essential you check it regularly and ensure it's changed at every service.
If your oil needs topping up you must make sure you're using the right type of oil.
What are grades of oil?
There's a bewildering range of oil out there. Not only are there dozens of brands – some you'll have heard of, others you may not – but they all come in a range of different grades.
If you look at the label you'll see a number of digits, such as 10W-40 or 5W-30 – and it's these numbers that you'll need to get right (see below).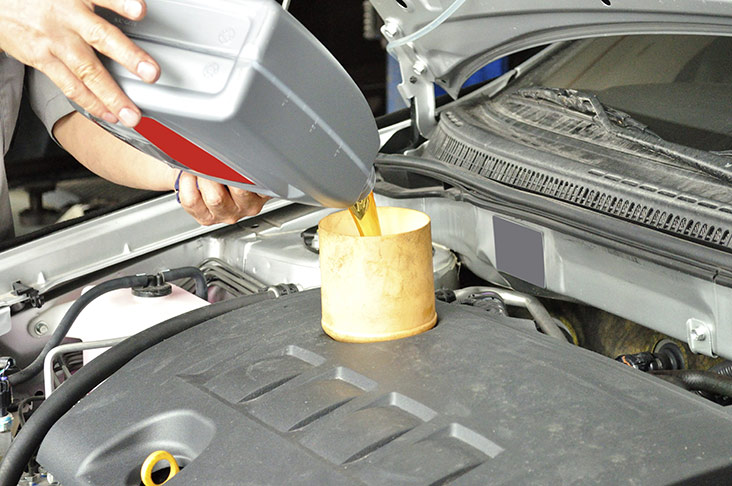 Those numbers refer to the viscosity – or 'thickness' – of the oil. Today's oil is generally thinner, allowing the oil to flow around the engine quickly when the car is started, which helps to prevent damage caused by metal parts grinding against one another. Modern engines are built with finer tolerances and therefore require thinner oils. Thinner oils – those with lower viscosity – also help with economy.
Most oils carry two sets of numbers because they're 'multigrade' oil. Additives in the oil mean it can change viscosity depending on temperature.
The lower the first number, the better the oil will operate at low temperatures – hence the 'W' digit, which denotes winter. The lower the second number, the better it'll operate at higher temperatures.
Oil specifications
To complicate matters, there is a range of different engine oil standards too, but it's the ACEA numbers on each oil container that are most relevant.
European, and many Asian carmakers generally use the following specifications for petrol engines. Specifications for diesel engines are covered separately below.
A1 fuel economy petrol
A3 High performance and/or extended drain
A5 Fuel economy petrol with extended drain capability
Some carmakers have developed their own oil specifications. These oils are usually 'longlife' oils, which can last for up to two years or 18,000 miles between changes. This enables models from those manufacturers to have longer service intervals.
How do I find the correct grade of oil for my car?
The two best ways to find out the correct grade of oil for your car are to take a look in your car's owner's manual, or to give your local main dealer a call.
By giving your main dealer your vehicle's registration number, they'll be able to look your car up on their system and tell you the correct grade in seconds.
Take a look at the oil container to ensure the information matches up. It's worth noting that some carmakers use their own oil specifications, and may list an acceptable alternative grade or specification that's more widely available. This information will be listed in your car's handbook.
If you have any problems, you should call your local main dealer for advice.
What is synthetic oil?
Some modern engines require synthetic oils as they contain fewer impurities. Whether you can use them will vary from engine to engine, so take a look at your car's handbook or call your local dealer to check.
There are two main types. Fully synthetic oils offer what is regarded to be the highest performance for modern engines. Semi-synthetic oils contain a mix of synthetic and mineral oil.
Do I need to change my oil filter?
When you have a full oil change, you must change your oil filter – it's an essential part of a service.
The filter retains a small amount of oil, meaning that your new, clean oil will be contaminated with old, dirty oil if you don't change it.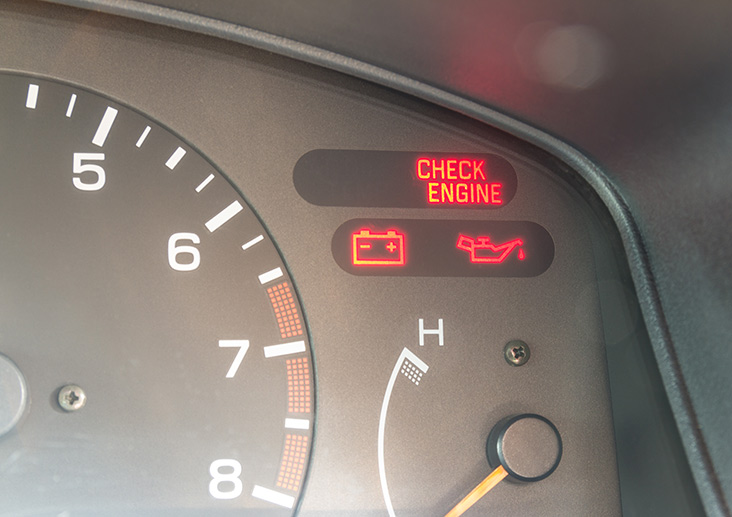 That's important because the primary reason for having your car's engine oil changed is to remove those contaminants.
It's less important to change your oil filter if you're simply topping up the oil levels, but you should always ensure your oil filter is changed whenever your car is serviced. How often and how many miles can pass between oil and oil filter changes varies from car to car. Check your owner's manual or with your local dealer for more information.
What is the best oil for my diesel car?
Diesel engines have very different requirements to petrol engines, so you must ensure you use the correct oil for your car. It's particularly important if your car is fitted with a diesel particulate filter (DPF).
As with oil for petrol engines, diesel-specific oil has a range of ratings, so check your handbook for the most correct one.
Diesel engine oil:
B1 Fuel economy diesel
B3 High performance and/or extended drain
B4 For direct injection passenger car diesel engines
B5 Fuel economy diesel with extended drain capability
If your car has a diesel particulate filter, you must use a 'low SAPS' oils or you risk blocking the DFP. SAPS stands for Sulphated Ash, Phosphorous and Sulphur – all substances which can build up in the DPF.
Look for the following oils:
C1 Low SAPS (0.5% ash) fuel efficient
C2 Mid SAPS (0.8% ash) fuel efficient, performance
C3 Mid SAPS (0.8% ash) less fuel efficient; more bias on performance
Each carmaker will choose the SAPS level most effective for their engine design and so will choose a different ACEA C rating as appropriate.
This article was written by Auto Express from Auto Express and was legally licensed through the NewsCred publisher network.
Motability Scheme customers – don't forget that your dealer can top up your oil for you during your service.
Read More Articles Like This:
Find out more
Here are some more tips on looking after your Motability Scheme car.
The Motability Scheme enables disabled people and their families to access a brand new car or scooter, by exchanging their mobility allowance to lease the vehicle of their choice. Find out more:
Request a free information pack
This article was written by Auto Express and was legally licensed through the NewsCred publisher network. Please direct all licensing questions to legal@newscred.com