The Invictus Games sees "wounded warrior" athletes from all over the world compete in a range of adaptive sports, from athletics and powerlifting to road cycling and wheelchair basketball. But there's far more to the Invictus Games than winning. The brainchild of Prince Harry, the Invictus Games are about using sport to help rehabilitate wounded servicemen and veterans, ignite a sense of comradeship, and generate a wider understanding of, and respect for, those who serve their country. With the fourth Invictus Games taking place in Sydney (20–27 October), Rough Guides writer Emma Field tells us everything we need to know about them.
Q: What does "invictus" mean, anyway?
It's Latin for "unconquered". The Games' motto is "We came. We saw. We're unconquered."
Q: What will happen at the Invictus Games Sydney 2018?
Five-hundred-plus "wounded warrior" athletes from 18 nations will compete in 11 sports in iconic Sydney venues. They'll be supported by sporting fans watching across the globe, as well as 1,000 volunteers and friends and family right there in Sydney; the family aspect is as important as the competitive – after all, recovery is a team effort and their support is crucial.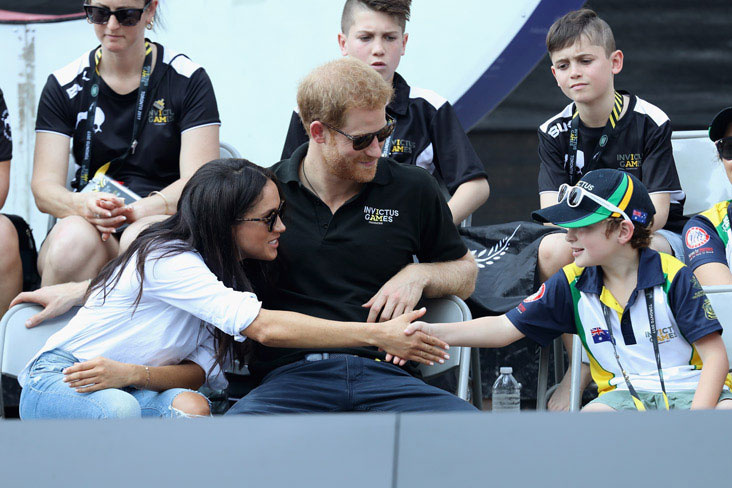 Prince Harry and Meghan Markle at the Invictus Games in Toronto in 2017
Q: How is Prince Harry involved?
His Royal Highness The Duke of Sussex is the creator and patron of the Invictus Games Foundation. When he watched the US Warrior Games in Colorado in 2013, Prince Harry saw the power that sport has to help injured people, physically, psychologically and socially; the first Invictus Games took place in London the following year. Prince Harry and Meghan Markle made their first public appearance together at the Invictus Games Toronto in 2017 and they're expected to attend in 2018.
An athlete competes at the 2017 Invictus Games
Q: Who takes part?
Injured service men and women, both serving and veteran. In 2018, teams from Afghanistan, Australia, Canada, Denmark, Estonia, France, Georgia, Germany, Iraq, Italy, Jordan, the Netherlands, New Zealand, Poland, Romania, Ukraine, United Kingdom and the USA will compete.
This year, the UK team is made up of 72 competitors from the British Army, Royal Navy and Royal Air Force. The delegation is being delivered by a partnership between the Ministry of Defence, Help for Heroes and the Royal British Legion. Help for Heroes selects, trains and delivers Team UK. They will be captained by Mark "Dot" Perkins, a former Royal Signals corporal who was medically discharged in 2001 after being badly injured in a vehicle accident in Kenya. He retrained as a physiotherapist, helping to rehabilitate injured soldiers – one of whom inspired him to compete. Mark also competed in 2017.
Q: How often do the Invictus Games take place?
The first Invictus Games took place in 2014 (London). Since then, they have taken place in 2016 (Orlando) and 2017 (Toronto). After Sydney, the next one will take place in The Hague in 2020, when 19 nations are expected to compete in nine adaptive sports.
Find more inspiration
---
Explore our inspiration section in the News and Views area for more stories and hobbies.
Each member has their own inspiring journey from injury to winning their place on the team. Former British Army musician Laura Knowles even credits the games with saving her life. She first competed in 2016 but was unable to join in 2017. She said, "when I received an email to register my interest in the Invictus Games 2018 I instantly remembered how much the Games changed my life and realised I needed that back in my life to sustain the gains I have made."
Q: What sports will be played in 2018?
There will be events in 11 adaptive sports: archery, athletics, indoor rowing, Jaguar Land Rover driving challenge, powerlifting, road cycling, sailing, sitting volleyball, swimming, wheelchair basketball and wheelchair rugby. "Adaptive sports" closely resemble the standard version but rules and/or equipment have been modified to better meet the needs of competitors.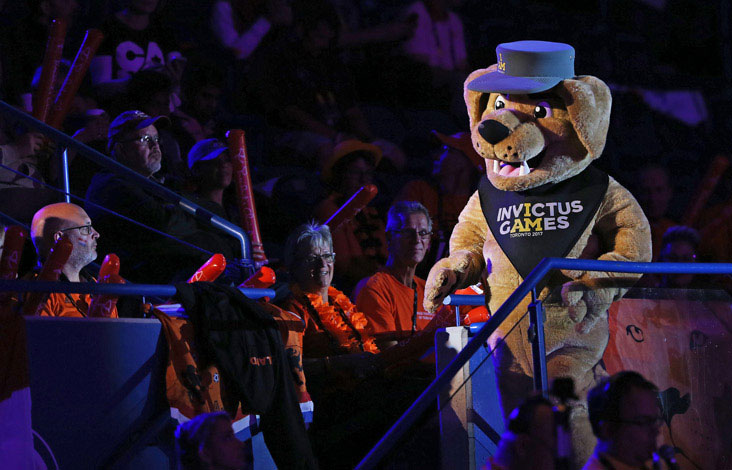 VIMY, Labrador retriever and 2017 Games mascot
Q: Who is Cobber?
The mascot of the Invictus Games Sydney 2018! He's a five-year-old Australian blue heeler, and an assistance dog. "Cobber" means "friend" Down Under, and that's the mascot's job – to be everyone's friend. Crucially, Cobber is great at high-fives.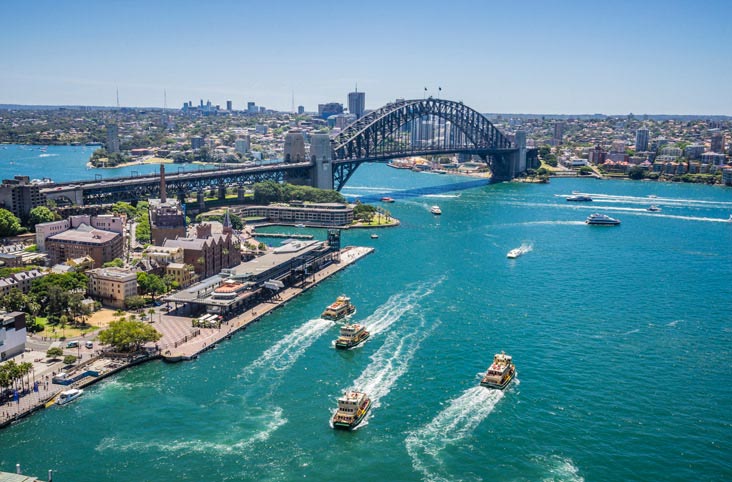 Sydney Harbour Bridge
Q: How can I watch the Invictus Games Sydney 2018?
If you can't get to Sydney, stay up to date with all of the events via www.invictusgames2018.org and the official social media channels on Facebook, Instagram, Twitter, Vimeo and YouTube.
Tickets and accommodation, sightseeing and events packages are still available at the time of writing, so if you are able to go, expect a city crammed with beaches, a vibrant cultural scene and iconic sights such as the Sydney Harbour Bridge and Royal Botanical Gardens. October is springtime so Sydneysiders have shaken off their winter woolies and are making the most of warm-but-not-too-warm temperatures and swimmable seas. Much of Sydney is accessible too; check out Sydney For All.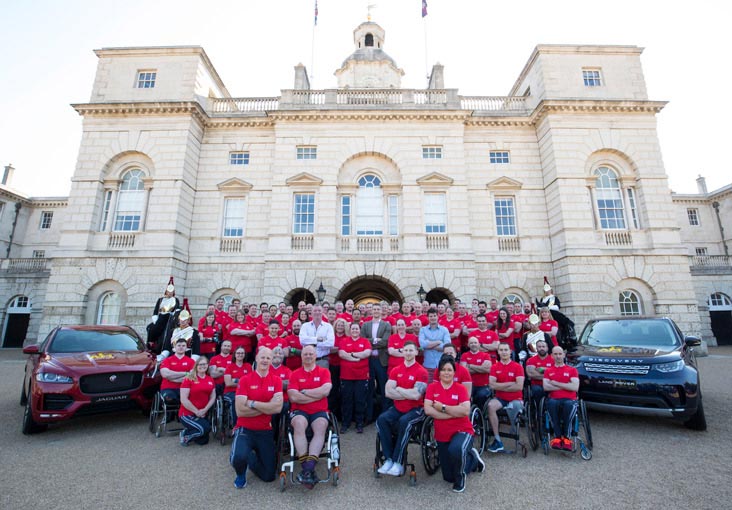 Help for Heroes
Q: I am/was in the British Armed Forces – how do I sign up to compete in the next Invictus Games?
Four hundred and fifty-one wounded, injured and sick military personnel and veterans trialed for the 72 places available for 2018. If you fancy your chances of joining the UK team, which is run by a partnership between Help for Heroes, the Ministry of Defence and the Royal British Legion, email ukinvictus@helpforheroes.org.uk and take it from there.
Q: I'm not and never have been in the British Armed Forces – can I still get involved?
Absolutely! Everyone is being encouraged to show their support for the "wounded warriors" through the #MakeYourMarkDownUnder project. Suggestions include anything from simply inviting a friend for a "walk and talk", to planning your own event – anything to help highlight the healing power of sport and the importance of having a strong support network. You could also volunteer to help at The Hague 2020 Invictus Games.
For more inspiration on days out around the UK, see The Rough Guide to Accessible Britain.
Read more articles like this:
6 accessible outdoor activities in the UK
How, where and why to play disability tennis
Jon Bolding: My journey to becoming England's powerchair football captain
Image credits
Rough Guides would like to thank the following individuals, companies and picture libraries for their kind permission to reproduce their photographs (in order of appearance on the web page):
Header image: © MOD Crown
Harry and Meghan: © Getty Images
Invictus athlete: © Public Domain
VIMY, the mascot: © Getty Images
Sydney Harbour Bridge: © Getty Images
Help for Heroes: © MOD Crown